TAG Heuer Meridiist – In an effort to solidify its mark as a luxury brand, TAG Heuer's Meridiist smartphone has the features that make it worlds apart from your iPhone. To start, the phone case is grade 5 titanium and the screen sits behind Sapphire crystal; two popular aspects of high-end timepieces. What is under these fancy specs is also worth marveling. The Sapphire display has photovoltaic cells lying underneath to allow it to solar charge. The phone is the first to offer a "Perpetual Power Reserve." With battery life being a serious concern for smartphone power users this new technology may hopefully open doors to longer, more reliable batteries across the industry.
Source: TAG Heuer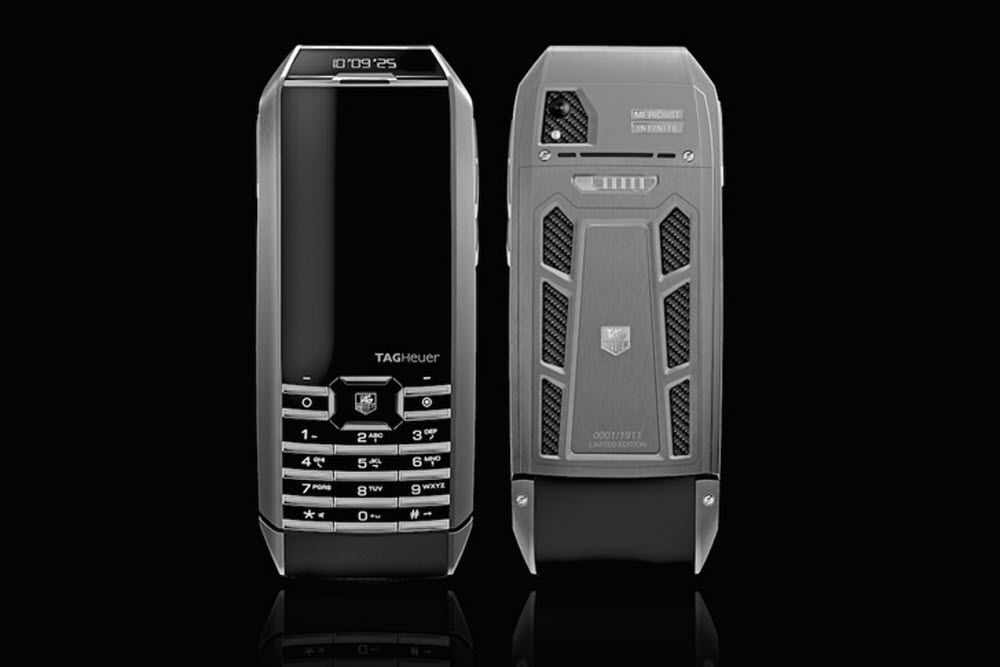 adidas Originals x Monster – After Monster's split for Beats by Dre, the company has been looking for a way to get back into the premium audio market. Their trials lead them to an exclusive collaboration with adidas Originals as the headphone makers dress up a couple of their best sellers with the Trefoil and three stripes. The Over-Ear 1 and the In-Ear comes with special custom adidas Originals packaging, a branded carrying case, and color-coordinated audio cables.
Source: Oki-Ni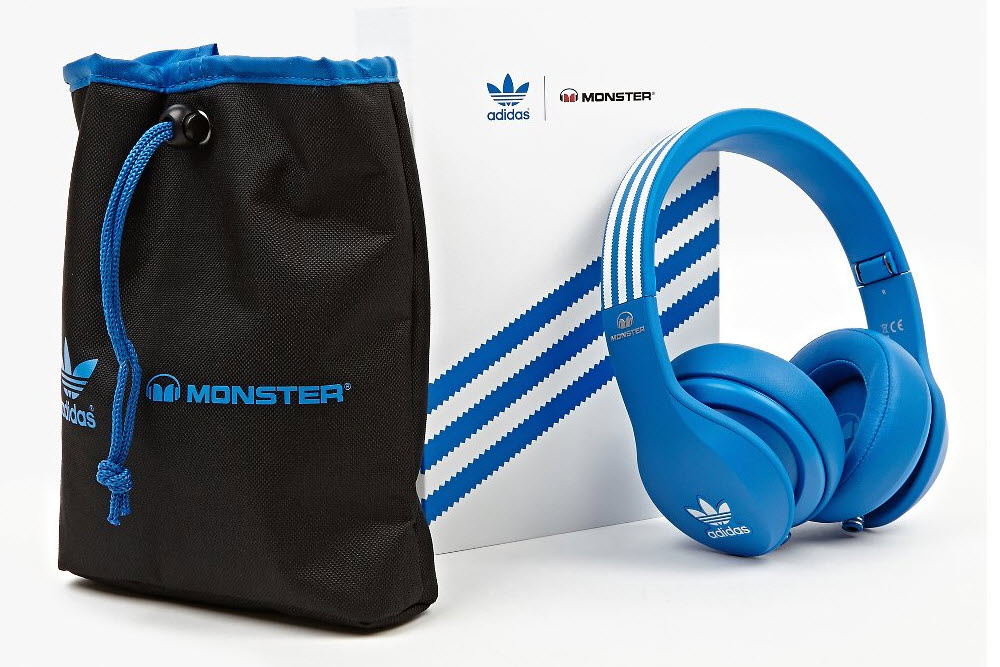 ROOK x Adventure Time – One of the zaniest shows on the Cartoon Network has just been approached by ROOK for an exclusive Fall 2014 collection. Adventure Time follows the crazy adventures of Finn and Jake and has ROOK co-owner and creative director, Joe King, hand-drawing a series of designs. A three-item preview of the upcoming collection has just been made available and includes a T-shirt, crewneck, and bucket hat. These three pieces are conveniently packaged in a custom tote, and will be available at Gallery 1988 (West) on April 3 from 7-10 p.m. local time. If SpongeBob can get all that love, then it's about time that Finn and Jake get a little recognition for entertaining children and adults alike.
Source: ROOK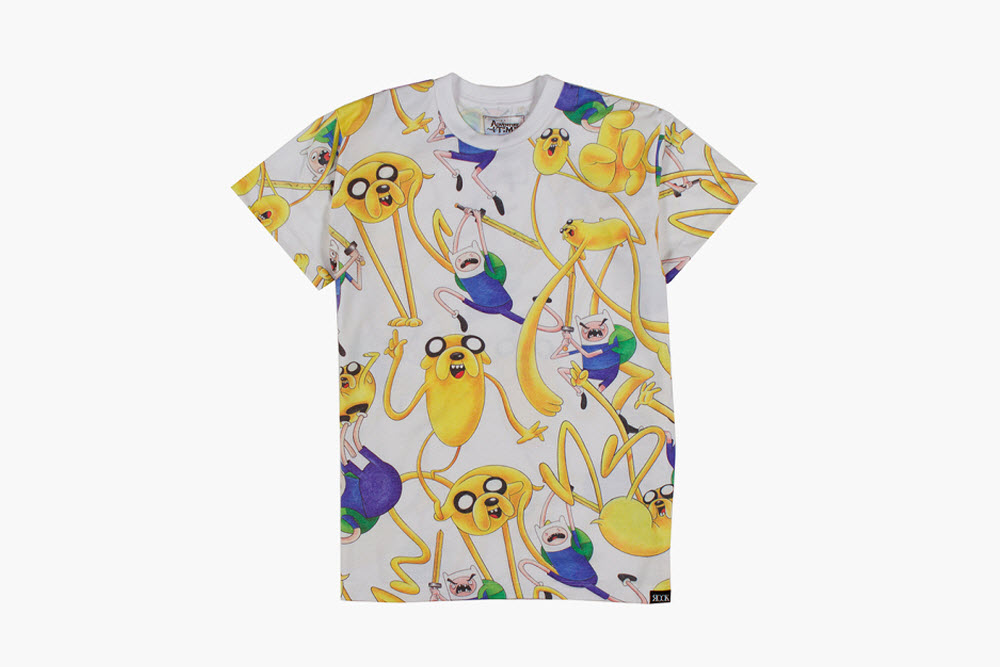 Supreme x Nike – Last year it was the Flyknit, and this year it will be the Foamposite that get rich kids sleeping in the street. After much speculation Supreme has announced the release of the Nike Foamposite. The space-age retro basketball sneaker is defined by its shell-like plastic outer, and it's high price tag. Supreme decorates the futuristic looking shoe with a classical gold leaf motif. It's not like everyone has Versace basketball equipment, so Supreme took care of that too. Along with the release of the Foamposites are a pair of matching mesh jerseys and basketball shorts.
Source: Supreme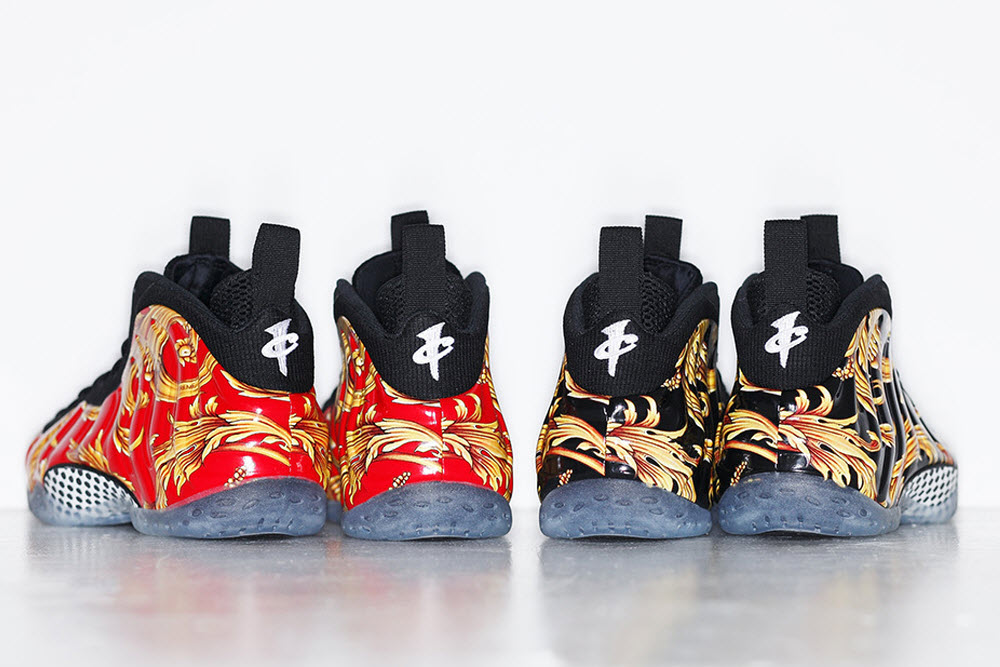 Eames Hang-It-All – Maybe the Eames lounge chair is a few years away, but any one who would like to get their collection started can peep the Hang-It-All. This unique collection of coat hooks was originally designed by Charles and Ray Eames for a children's line of furniture, hence the brightly colored wooden balls. However, children are too busy eating Sour Patch Kids and SnapChatting their friends to appreciate the $200 steel and wood coat hooks as a work of art. The Hang-It-All was licensed again by Herman Miller and is now available in the whimsical colorway, along with an all-black and all-white.
Source: DesignWithinReach