DQM x Vans – DQM has been holding down the skate scene for New York for a while now and even though Dave Ortiz is no longer there, the little boutique still strikes up some interesting collaborations. For Spring 2015, DQM joins up with Vans for a "Brownstones" collection that draws inspiration from the iconic row of homes in New York City. Drawing on typical Brownstones' red, grey, and brown, the collection comprises of the Sk8-Hi, 46 LX, and the Old Skool. Besides the tried-and-true detailed construction, this limited collaboration will also employ Scotchgard for water-resistance, along with a whimsical illustration of Brownstones printed on the insoles. Look for the collection to drop next week, March 19.
Source: DQM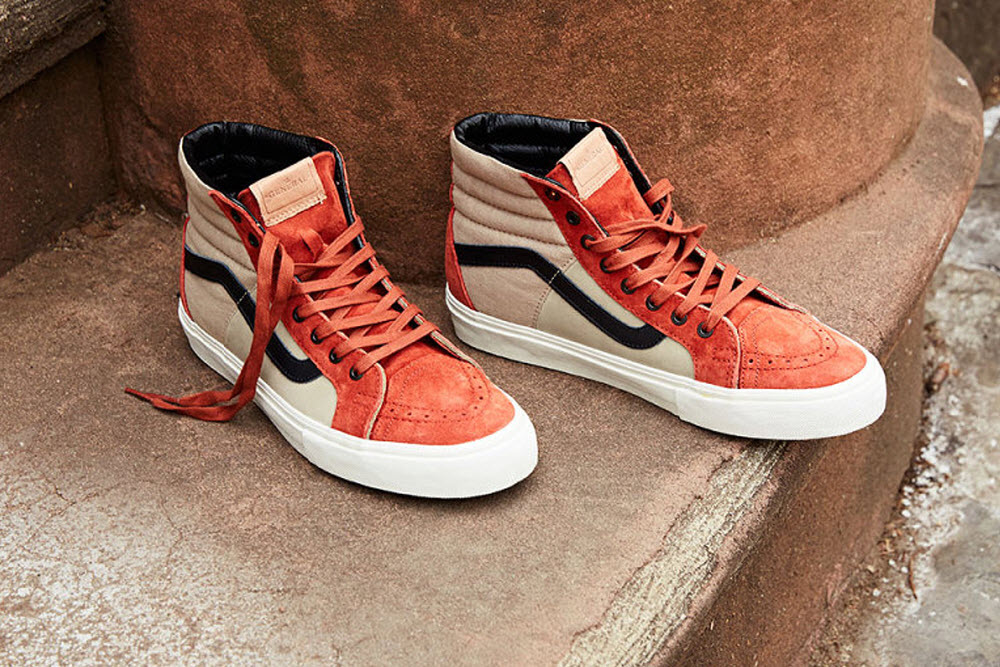 Google Chrome Pixel – Google isn't one to be outdone by Apple, and only after a few days after the announcement of the updated MacBook, there is word of the new Chrome Pixel. Like its predecessor, the Chrome Pixel arrives with an ultra sharp IPS display and touts some powerful improvements. This pint-sized machine features a 5th generation intel Core i5 or i7 processor, 8 or 16GB of memory, 32 or 64GB of flash storage, USB Type-C, and up to 12 hours of battery life. The specs for this compact laptop definitely sounds good, but $999 is a lot to pay when you consider the limitations of the Chrome OS.
Source: Google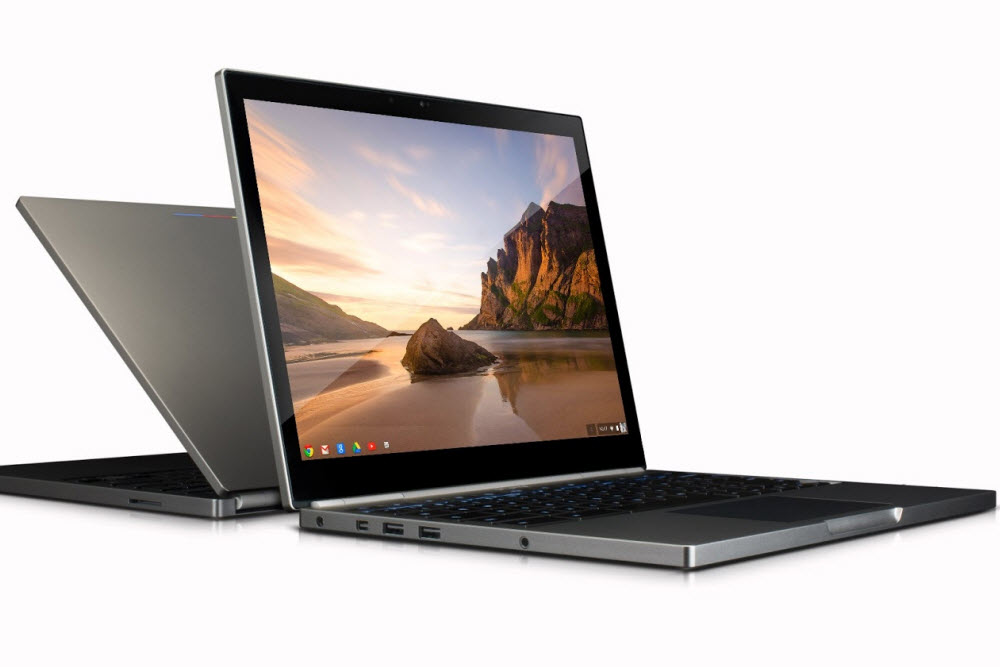 Akomplice Spring 2015 Lookbook – Akomplice is looking to move away from just graphic T-shirts for Spring 2015. Their lookbook is filled with prints, and a litany of creative cut and sew. While there are the requisite graphic T-shirts, there are also tees with thicker cuts and subtle detailing at the tips of the sleeve. If that doesn't strike your fancy, then peep the patterned blocking short-sleeve henley, or maybe the speckled all-over print tee. In addition to the range of cut and sew, there is also heavy use of patterns across the lightweight outerwear and tons of sportswear to boot. The collection is a big one and is a nice departure from what you would usually expect from Akomplice.
Source: Akomplice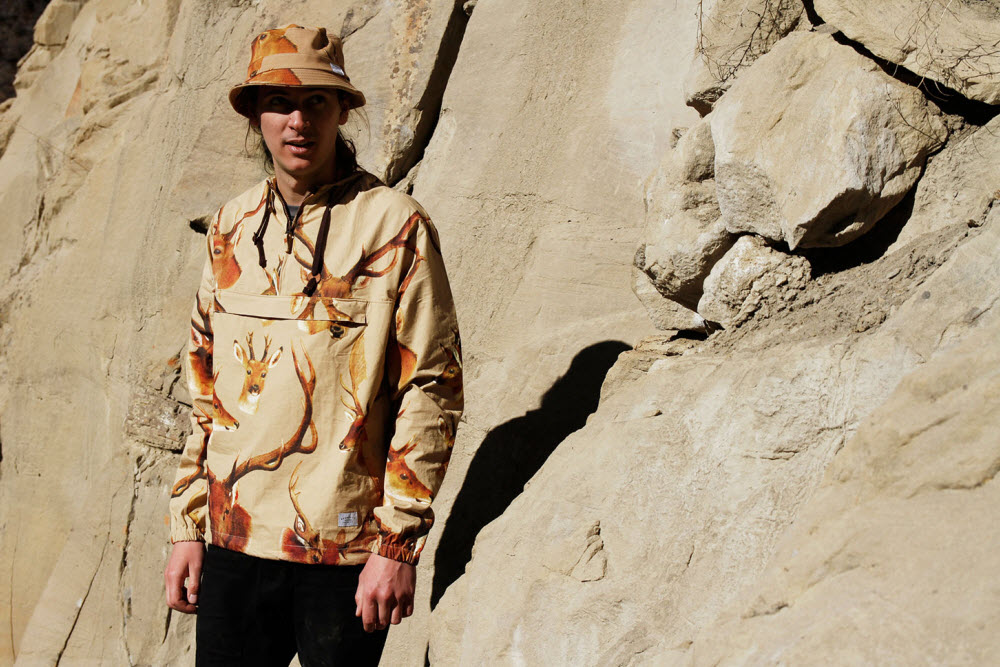 Concepts x Converse – St. Patrick's Day is less than a week away, and Concepts in Boston is gearing up with an exclusive with Converse. The classic CONS Weapon worn by Larry Bird and Magic Johnson are customized by Concepts with premium green and black leather uppers. The white midsole and the green outsole round out the design, but the really neat feature is the updated Lunarlon insole. A special Concepts clover logo will be subtly embossed along the heel to commemorate the project, and release is planned for Saturday, March 14.
Source: Concepts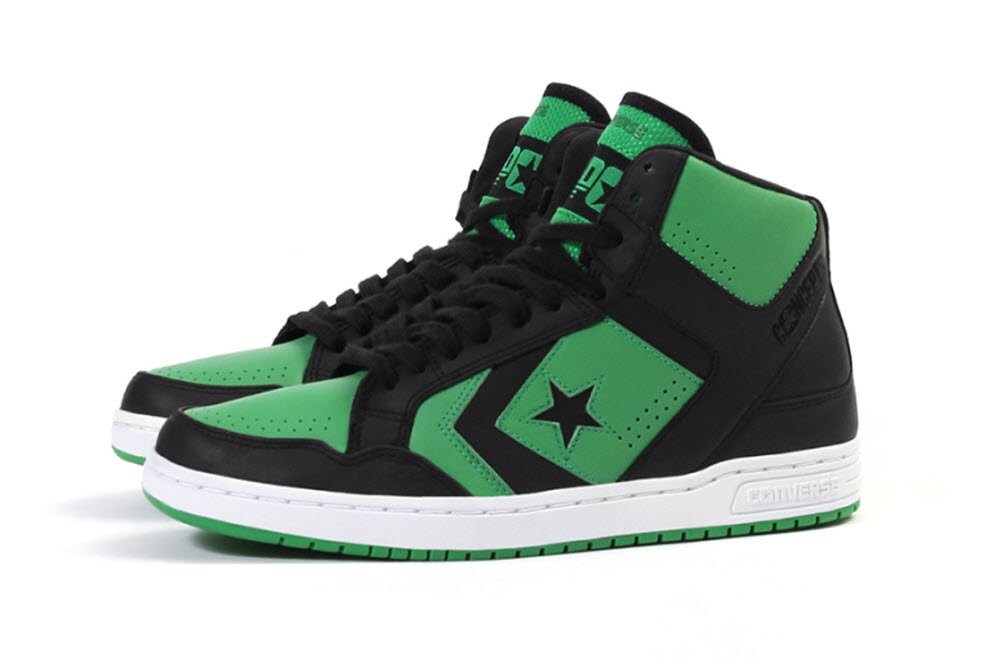 Nau Cranky Jacket – For all those tree-hugging action seekers out there, Nau is the brand to keep an eye on. They've been around for a couple of years, and while some financial issues slowed them down, they're now ready for Spring. For the upcoming warmer weather Nau introduces a cycling jacket that is made from recycled polyester that is lightweight, waterproof, and arrives with four-way stretch. It's as technical as jackets can get and the high-collar with the concealable hood makes it ready for everything. Besides getting a great jacket, 2% of your purchase goes to charity and Nau also offers a lifetime guarantee on all their products.
Source: Nau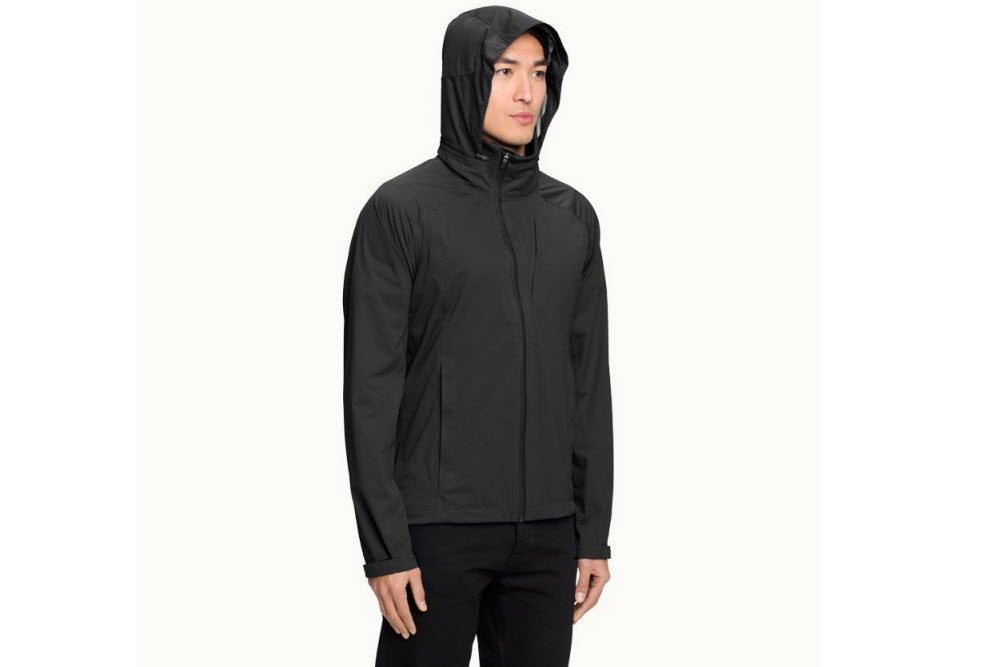 Cards Against Humanity – This isn't an update for another expansion pack. The guys over at CardsAgainstOriginality.com just put the entire Cards Against Humanity game on the web. You can now use your smartphone or tablet to play a round with your friends. Simply go to the website and select "New Game" and a custom link is created for you. Email the link to your friends and get started. By using Cards Against Humanity's creative commons license, the website can continue to do this so long as the re-adaption of the game is not for profit. If you have no plans this Friday, then I suggest a handle of Tito's Vodka and three friends for bouts of laughter.
Source: CardsAgainstOriginality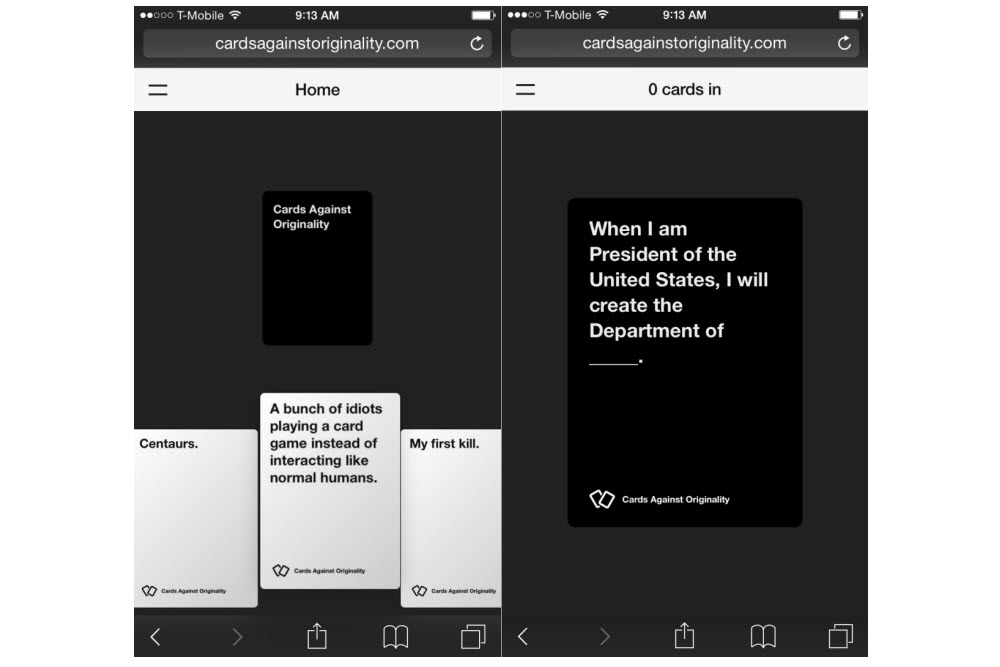 Olympus Stylus SH-2 – For those that can't afford a Leica and when the Fuji is still a couple of paychecks away, there is always Olympus. The Stylus SH-2 is an extension of Olympus's love affair with retro design. But, it's not just a sleek retro look that Olympus is offering, because the SH-2 offers some major upgrades. The new 16 megapixel BSI CMOS sensor improves the camera's lowlight performance, allows for RAW mode, and a faster auto-focus. Olympus also threw in a touch screen and re-tooled the interface for a more user-friendly experience. Look for the SH-2 to drop in stores in early April for around $400.
Source: Olympus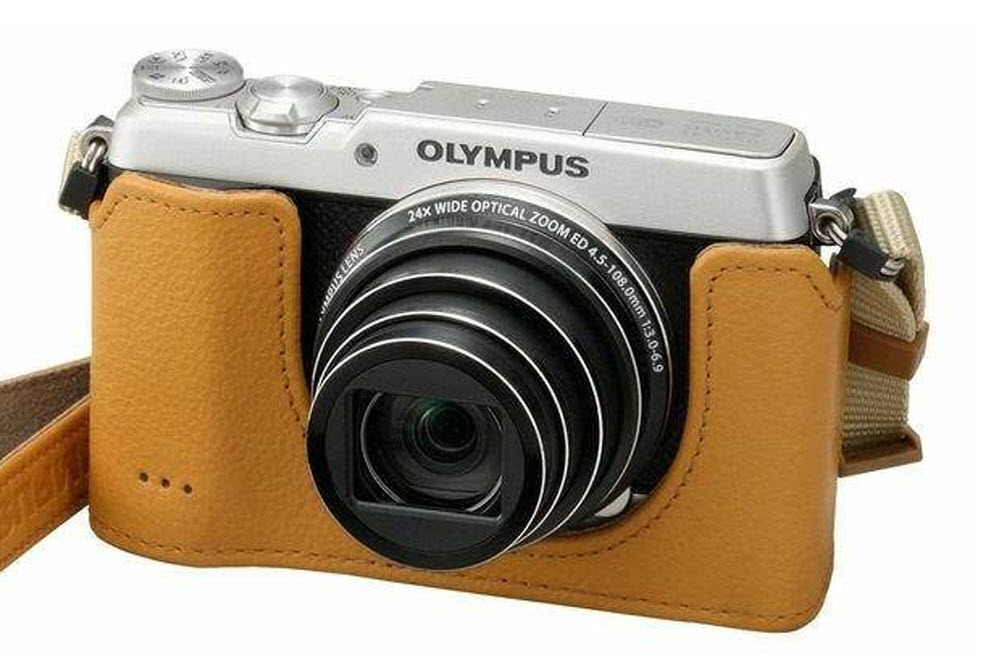 REBEL8 2015 Spring Delivery 2 – While brands like Akomplice and Black Scale try new things, there are also brands like REBEL8 that stick to their guns. The San Francisco-based REBEL8 built their brand on the strong graphics of Mike Giant, and Spring 2015's second delivery goes straight back to their bread and butter. The collection is filled with a myriad of graphics across long and short sleeve T-shirts. It also includes a few fleece hoodies, a lightweight coaches jacket, and plenty of headwear. Look for the 2nd delivery from REBEL8 to arrive in stores soon.
Source: REBEL8