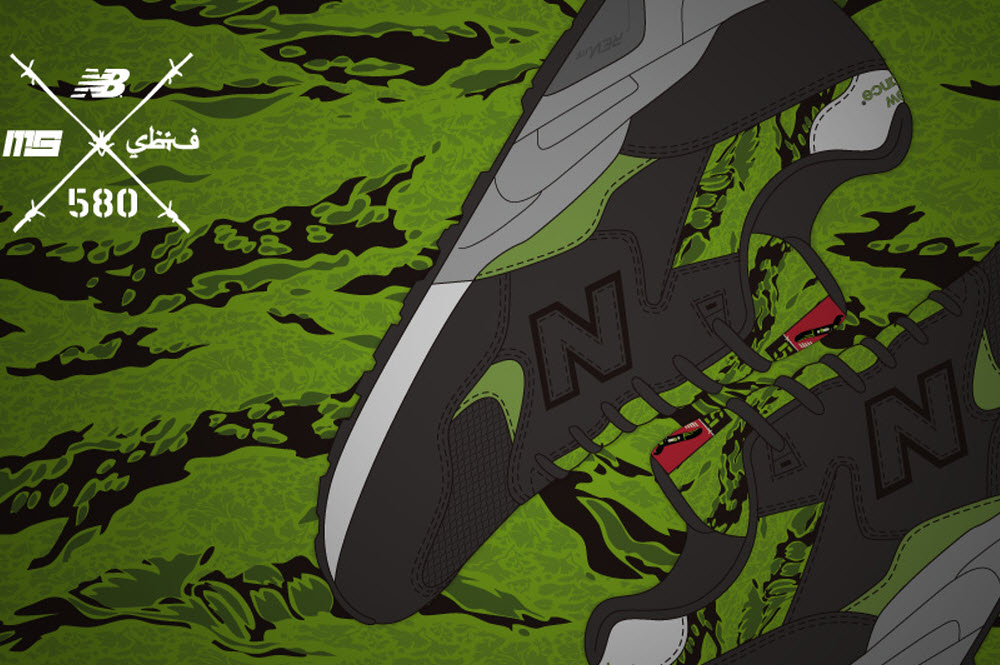 SBTG x mita sneakers x New Balance – mita sneakers is a mecca in Japan's sneaker scene and has been collaborating with New Balance for years. The two brands plan to turn things up with the help of Singaporean sneaker customizer/artist SBTG for a unique twist on the MRT580SM. Using a few panels for a custom camouflage print the exclusive runner also comes with a tote. Look for the sneakers to drop exclusively at mita sneakers Thursday, Janury 16.
Source: mita sneakers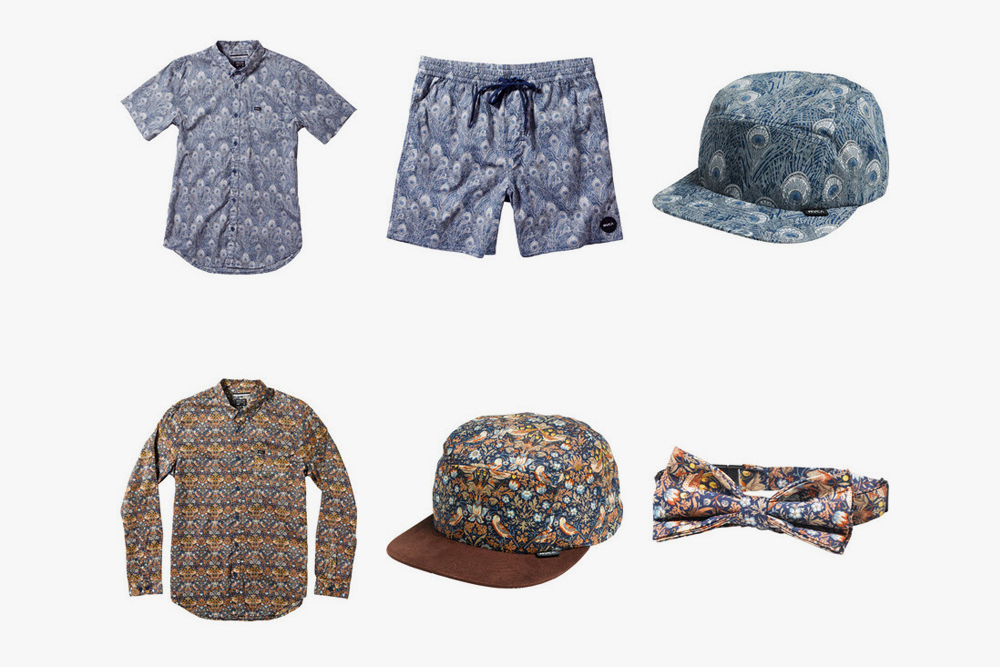 RVCA x Liberty – The prints from Liberty has been calling the menswear industry and the latest to respond is RVCA. For over a century Liberty have been making prints in London and RVCA is looking to capitalize from the popular floral print. Picking the "Strawberry Thief" and "Hera" the collection includes a range of button-down shirts, short-sleeve shirts, shorts, 5-panel caps and bow ties.
Source: RVCA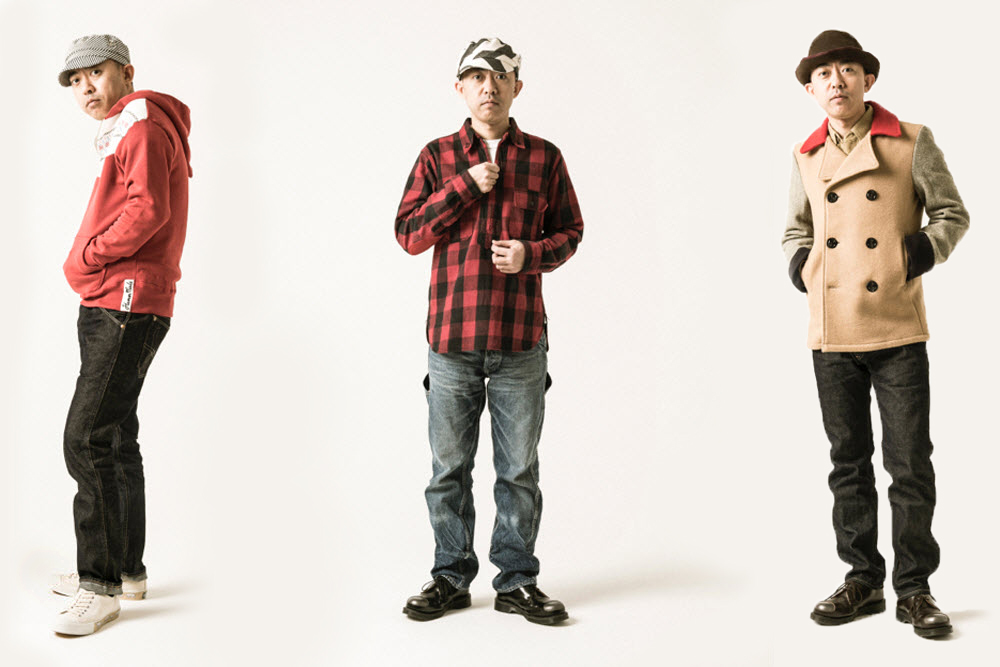 HUMAN MADE Spring/Summer 2014 – NIGO's transition from A Bathing Ape to Human Made was also a style evolution from the casual to more refined. For the new year HUMAN MADE shows off what's due out Spring and Summer 2014. The collection includes denim jackets and pants, military-inspired tiger stripe printed jackets and pants, as well as gamut of button down shirts. A few of the pieces are in stores now and more should be coming out shortly.
Source: COLD COFFEE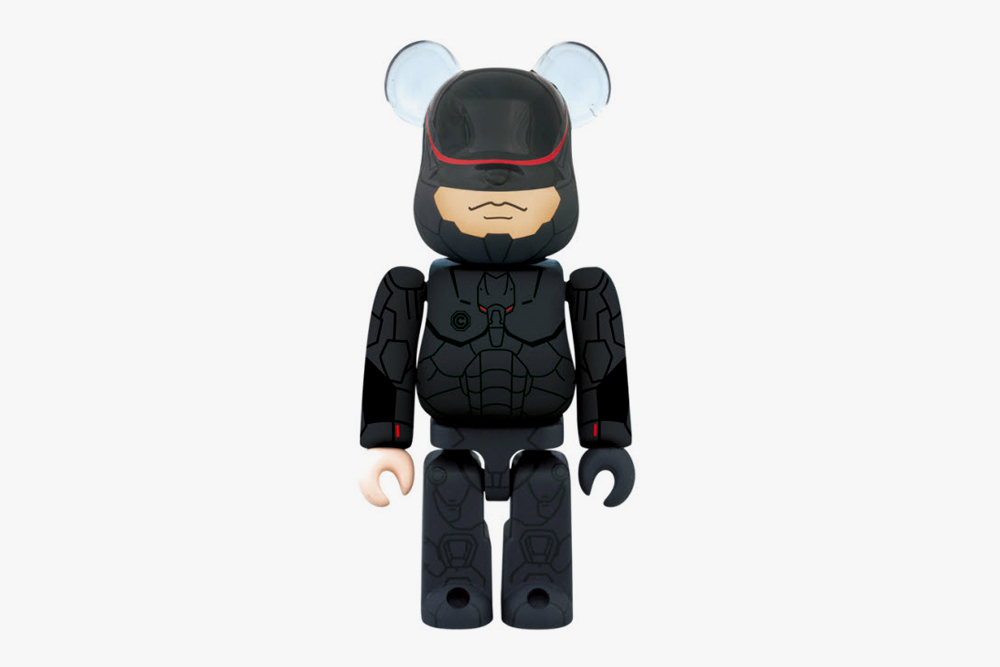 MEDICOM x RoboCop – One of the greatest movies from the 80's is being remade for 2014. The half-man/half-robot super cop comes back to the big screen in a clean all-black finish. MEDICOM TOY is looking to help with the release a bearbrick in the 100% and 400% size. The collectible vinyls are set to release in stores in April, but are available for pre-order at select MEDICOM retailers.
Source: project 1/6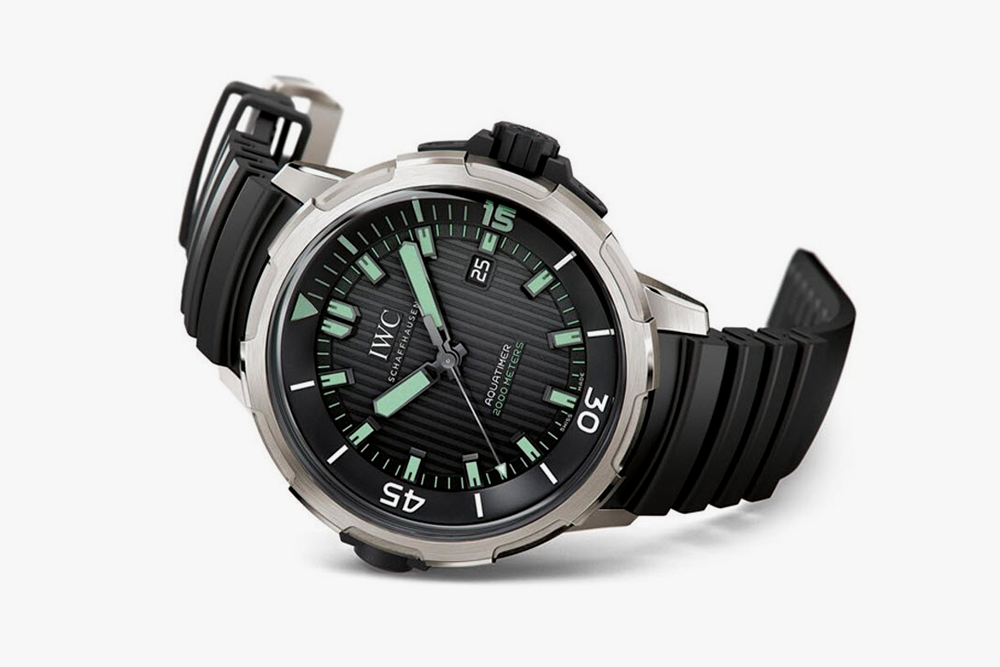 IWC Aquatimer – When it comes to sport watches the choices are usually between aviation, and diving. IWC is well-known for both and for next month's SIHH (Salon International de la Haute Horlogerie) the Swiss watchmacker is looking to debut an update to the Aquatimer line. The new line is able to reach depths of 2000 meters, and include an overhaul to the entire case, dial, and rubber strap. Expect changes to also be made to the Aquatimer Chronograph, along with an all new stainless steel bracelet design.
Source: Perpetuelle