Here's why you should be reading: It reduces stress, forces you to focus, makes you smarter, and widens your worldview. Just ask the folks over at @deathsentencesreadingclub, The Hundreds' co-founder/CCO Bobby Hundreds' book club.
Maybe reading books front to back is not what you do on the regular, and maybe you're wondering where to start. So we asked 15 creative people—from Kevin Lyons to graffiti duo Utah & Ether—to share with us the best book they read this year. Find out what drew them to their picks, and how it moved them. We hope you'll find a book on here that you'll want to pick up and read ASAP.
Bobby Hundreds, Founder/CCO of The Hundreds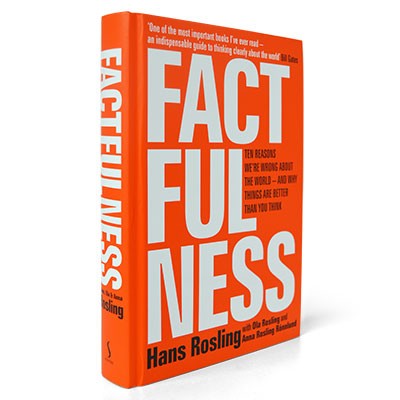 The Book: It's funny because it wasn't a DSRC pick this year, but I'd say the book that moved me the most was Factfulness by Hans Rosling. Next would be Mary Choi's, Emergency Contact.
The Story: It's an urgent book. It's timely. And it's slept-on. I like this book because it's an antidote to the current news cycle. It cuts through the hyperbolic b.s. of polarizing, sensational media. It re-educates you on how to think of the world. And, it gives us a plan for the future. Harari's Sapiens is in the same realm, but Rosling's book is more of a message in a bottle. An emotional, final plea (he died after writing the last chapter). I highly recommend this book if you are also worried sick about everything right now and want to hear a concrete, truthful perspective.
Next Up: I'm now reading There There by Tommy Orange. It was our November pick for my book club Death Sentences, but I'm making it December's selection as well, since I'm behind. I'm halfway through and have a feeling that by the end of this book, it'll be my favorite book of 2018 instead...
What's Up? My own book! This Is Not a T-Shirt. You can pre-order it now on Amazon. Plug plug.
Yasi Salek, therapy enthusiast/middle-aged micro influencer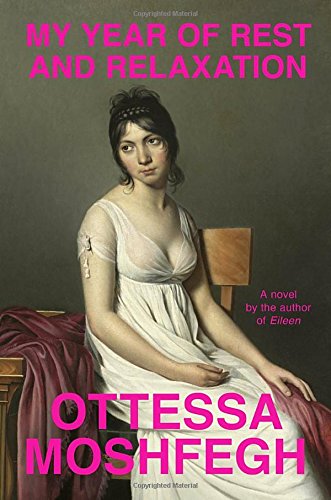 The Book: My Year of Rest and Relaxation by Ottessa Moshfegh
The Story: The idea of wanting to be basically unconscious all of the time in order to tolerate life is extremely relatable to me (my therapist can vouch for this). This idea is taken to an extreme conclusion by the beautiful, disillusioned, pill-popping narrator of My Year of Rest and Relaxation, and in Ottessa Moshfegh's deft hands, a thick layer of misanthropy is pierced with moments of humor and maybe more importantly, an ultimately unrelenting light source. The ending is sublime and will crack your chest wide open.  
Next Up: I have maybe 10 or 12 books stacked on my nightstand waiting to be read right now, some of which are: Sunshine State by Sarah Gerard, The Really Funny Thing About Apathy by Chelsea Martin, and Radical Love, which is a collection of five novels by Fanny Howe. I don't have a lot of friends. 
What's Up? Right now I'm writing a bunch of unrelated or maybe related things that will maybe or maybe not turn into something one day. I also have a podcast called Dig, where I interview creative people about creativity and stuff. 
Kevin Lyons, artist and creative director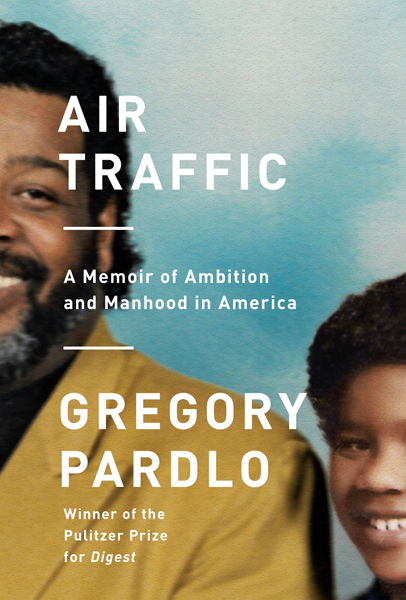 The Book: Air Traffic by Gregory Pardlo
The Story: Being a dad is hard. Being a son is hard. Being an artist is hard. This is a beautiful, complicated memoir by Gregory Pardlo, who happens to be all of the above. I was obviously drawn to the book as I too am all three. I started reading it around Father's Day to boot. This book is not easy, but is written with such ease and honesty. Pardlo is a Pulitzer Prize-winning poet so words come easy and spill out lyrically. He dives deep into rough times and handles struggles that we all face on a daily... Over the course of the book, he learns/discovers how to embrace his life and the challenges that lie within it, and makes the best of what could have broken him—something that we all hope to do along the way. It is a moving tribute to finding your own path and doing what you love: as a father, a son and an artist.
Next up: I just finished reading the Beasties Boys Book, which is amazing! And I have several books piling up in my studio. I am mid-way through Charlie LeDuff's Shit Show (insane, scary, and hilarious) as well as Michael Lewis's The Fifth Risk (just insane and scary, but really well written). Waiting in the wings is the debut novel by Oakland's Tommy Orange There There which I can't wait to start!
What's up? I just dropped a New Sock and Boxer Collection with Stance, I have a beach towel dropping with Slowtide, and I am about to go back to Hawaii to update and repaint my mural for POW WOW! Hawaii! I also have a special collabo art project with Everlast and House of Pain next year! Looking forward to the year ahead!
FUZI, artist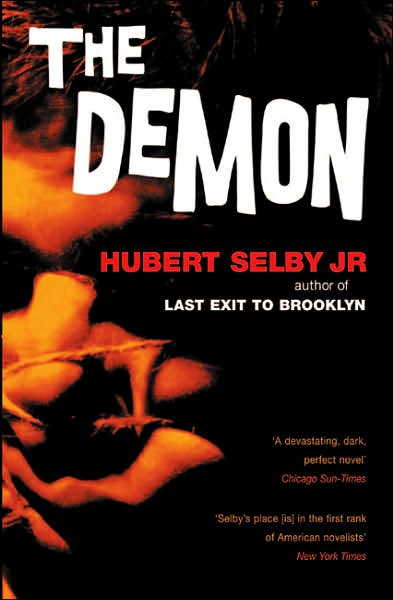 The Book: The Demon by Hubert Selby Jr.
The Story: The obsession of a regular married white-collar man for an unknown woman and how it changes his life into violence and crimes. I love how the author dissects the feeling of obsession/passion and how it can eat you alive and become a hell and a prison for your mind. It reminds me of my obsession for graffiti when I was younger.
Next up: I'm reading Jonathan Trooper's The Book of Joe.
What's up? Besides painting and tattooing, I'm working on several illustrations for the album and singles of a well-known musician, and my company Ignorant Comix just released a new comic book with Lugosis.
Alina Nguyen, Editor-in-Chief at The Hundreds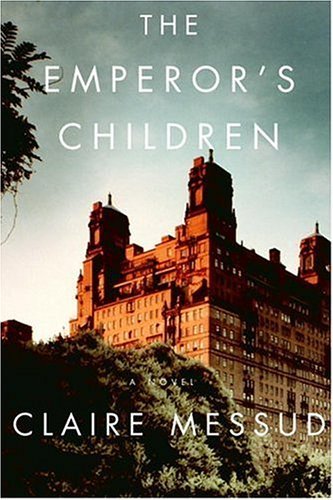 The Book: The Emperor's Children by Claire Messud
The Story: I read two Claire Messud books this year, and this one was my favorite of the two (I feel like I recommended this book to everyone and no one actually went and read it? Lol. Honestly, go read it, it's so fun). Set in the months prior to 9/11, the story hones in intimately and intensely on a group of twenty-something literati, and digs into their intrapersonal and interpersonal relationships. So you get a front row seat to the way these fascinating and yet boring people carry themselves, and the way they influence and interact with each other, as well their core beliefs on privilege and truth. What really resonated with me, and what continues to, is how much the book is an examination upon the stories we tell ourselves. No matter our real life actual situations, what dictates our deepest feelings, thoughts, and actions, etc. will always ultimately be what we believe to be true about ourselves. All of it can be a crock of shit, but in the confines of our minds, what we tell ourselves to be "true" end up immensely impacting every which way we leave our marks on the world, substantial or miniscule. It's a lesson in humanity and storytelling, and I absolutely love Claire Messud's mind.
Next up: I always have too many books I want to read next. I'm on chapter 6 of Spook Country by William Gibson because my friend/colleague/comrade Devin and I are nerding out on marketing stuff right now, and I'm juggling that with Essence & Alchemy: A Natural History of Perfume by Mandy Aftel aka it's next to the bed.
What's up? I recently did a "gentle" gift guide that expanded into this co-curated gift guide published by NYC alt-software consultancy/research group Computer Lab. Check it out here and the original on my blog here. Working on quite a few projects right now that involve tons of brain power, which has been so humbling and also so fun. Can't wait to share. I'm also having fun with fragrance-making, and attempting to perfect something that smells a lot like milk tea.
Casey Gray, artist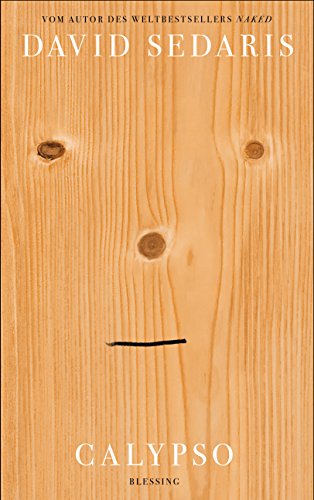 The Book: Calypso by David Sedaris
The Story: My wife Lauren is a huge fan of David Sedaris, and while I'm well familiar with him, I hadn't actually read much of his work. Witnessing her uncontrollable laughter on multiple occasions while reading the book at home, I couldn't help but pick it up recently and see what all the fuss was about. Sure enough, it is hilarious. Like many of Sedaris's works, the book is essentially a collection of stories from his life, this one centered around his new beach house on the California coast. The stories have to do with observations and musings he makes around a variety of topics from his siblings, his partner, peculiar bodily functions and growing older, to the legalization of same-sex marriage and even suicide. It's an up-and-down rollercoaster of laughter and emotion of the driest and wittiest form. It's beautifully written, sarcastic as hell, wildly inappropriate at times, but above all else fun to say the least. I'm not quite done with it actually, but am sure having a good time getting through it.
Next up: I'm not a huge reader actually, as most of my time is spent in the studio, in the kitchen or on my skateboard. Not sure what I'll pick up next. I actually listen to a lot more books on tape and podcasts these days commuting to and from the studio. I take a lot of cues from my wife, so I will probably read Alison Rosen's new book once she's done with it. It's called Tropical Attire Encouraged (And Other Phrases that Scare Me).
What's up? Right now I'm actively working towards an upcoming solo exhibition in Berlin next spring, as well as a few other special projects. I recently completed a public commission for the City of West Hollywood where I designed a vehicle wrap for their free commuter bus program called Cityline, alongside a few other great artists. If anyone sees it around town, tag me in a pic!
 KC Ortiz, artist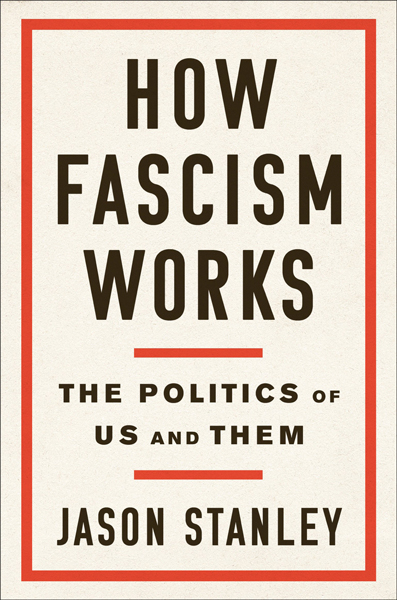 The Book: How Fascism Works by Jason Stanley
The Story: An important read as the world map is quickly lighting up with hard right movements, leaders and insanity. The book is a good broad breakdown on how fascism takes hold and works across the world, particularly in today's America where it is undergoing normalization.
Next up: I think I'll read Stephen Hawking's last book before he died Brief Answers to the Big Questions.
What's up: I'm in my studio finishing up new paintings for an exhibition at Charlotte Fogh Gallery in Aarhus, Denmark.
Zio Baritaux, publisher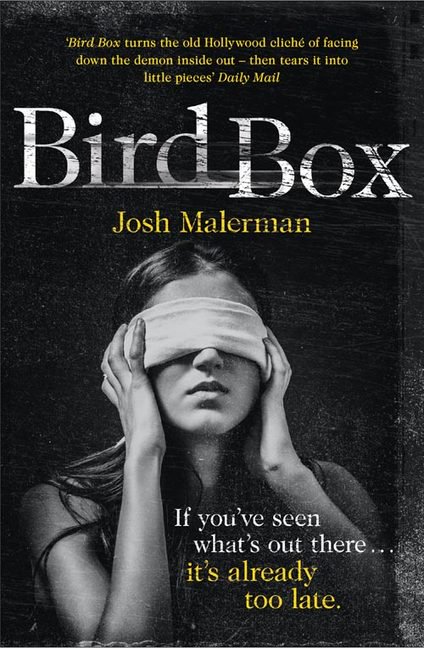 The Book: Bird Box by Josh Malerman
The Story: I'm really into evocative fiction (like The Girls by Emma Cline, Homegoing by Yaa Gyasi and everything Haruki Murakami), but lately I've been reading straight thrillers (like The Troop by Nick Cutter and Hex by Thomas Olde Heuvelt). My favorite so far has been Bird Box, an apocalyptic novel that I read in two days. It's set in the near future, when the sight of something terrifying (no one knows what) causes people to instantly go insane and kill themselves. The book revolves around Malorie and her two kids, who have been living in a boarded-up house for the past five years (her kids, who were born after the apocalypse started, have never seen anything outside the walls of their house). But critically low on resources, they have to go on a journey to find a new home—and they have to do it all completely blindfolded.
Next up: The Christmas horror story NOS4A2 by Joe Hill.
What's up: We recently released the second edition of our sold-out book Cats & Plants by Stephen Eichhorn. And while we're sold out of Strange Plants III, you can still find it at select retailers like the Whitney Museum in New York City, Tate Modern in London and Gucci Garden in Florence.
Stephen Eichhorn, artist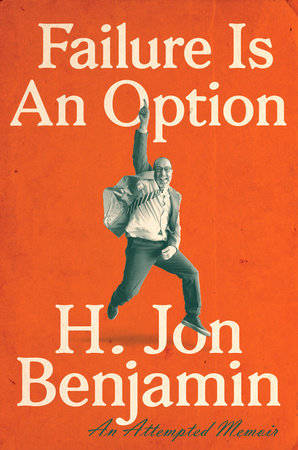 The Book: Failure Is An Option by H. Jon Benjamin
The Story: It's a series of stories from H. Jon Benjamin's adolescence into adulthood of failing into success. The entire book was hilarious and the right kind of dry, sadistic humor I thoroughly enjoy. I began the book at the start of getting back in the studio after a couple-month hiatus. Reading about large and small life failures and learning from them was incredibly helpful in being OK with failed attempts and false starts in the studio.
Next up: Just picked up How to Change Your Mind: What the New Science of Psychedelics Teaches Us About Consciousness, Dying, Addiction, Depression, and Transcendence
by Michael Pollan.
What's up: I have a solo show with Carrie Secrist Gallery opening that opened on November 10. We're also working on a Cats & Plants book party/signing/artist talk at the gallery on December 15.
Ilk, artist & designer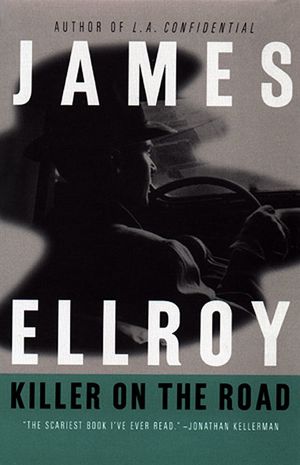 The book: Killer on the Road by James Ellroy
The Story: This is a first-person narrative of a serial killer's journey that accurately describes the psychology of most serial killers—very interesting. It's the story of Martin Michael Plunkett, a murderer in the United States, starting with the divorce of his parents... Arrested during a burglary, he spent a year in prison and perfected his methods of murder by learning from the example of other prisoners. He also meets his idol there, the killer Charles Manson.
Next up: I want to re-read Arthur C Clarke's 2001: A Space Odyssey, which is quite different from the film. Then, I'd like to read Life of David Hockney by Catherine Cusset, or another thriller, horror or serial killer book.
What's up: I have a solo show in Paris at Bomma Gallery that opened on December 1, with paintings, ceramics in a little edition. Then, on December 18, a two-person show with my friend Julien Colombier at OFR Gallery in Paris.
Sean Phetsarath, artist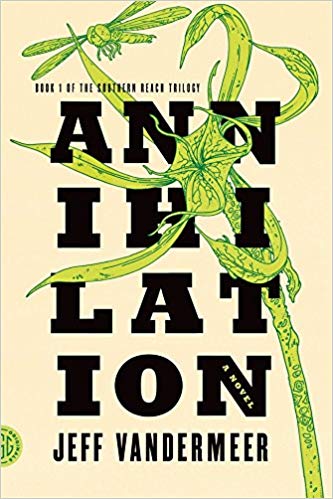 The Book: Annihilation by Jeff Vandermeer
The Story: Annihilation is a bio-horror and first book in a trilogy about a group of scientists that go exploring through a mysterious land called "Area X". Sort of like Lost but with an actual payoff at the end. Crazy shit happens and the entire story reads like a fever dream made of your worst fears and anxieties. This was one of the more emotional sci-fi books I've read recently and its unforgiving approach to existentialism has really stuck with me.
Next up: Really excited about getting into Peter Watts's Sunflower series of stories with his most recent story, The Freeze-Frame Revolution. Any author who can make the premise of vampires in space seem biologically accurate yet entertaining deserves to have their other works given attention as well.
What's up: Nothing too big in my immediate future. Mostly just trying to reconcile my obsession with the Lakers in the context of painting.
Jamie Alexander, owner of store and gallery Park Life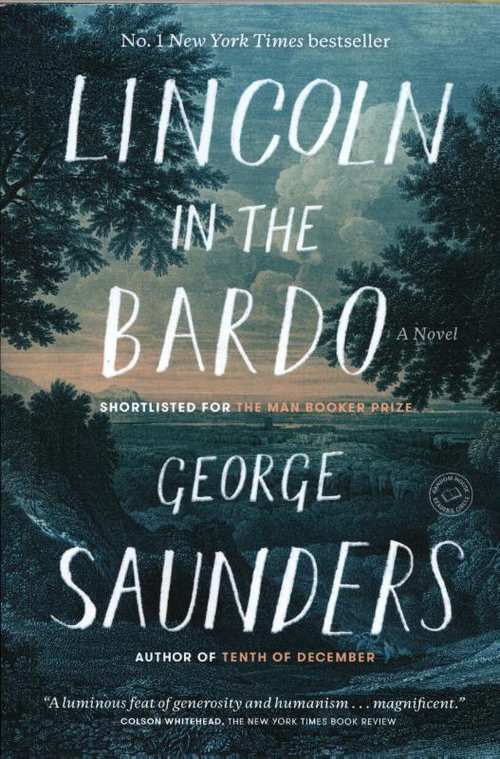 The Book: Lincoln in the Bardo by George Saunders
The Story: Saunders's novel takes place in a graveyard inhabited by spirits during [and after] the 19th-century death of Abraham Lincoln's young son. It's an amazingly funny and tragic historical dialogue of nearly 200 different characters crossing paths from every walk of life while waiting in purgatory.
Next up: In My Father's House by Fox Butterfield. A true-crime story that I just started about three generations of a family of criminals from a American sociological perspective.
Utah & Ether, graffiti & mixed media artists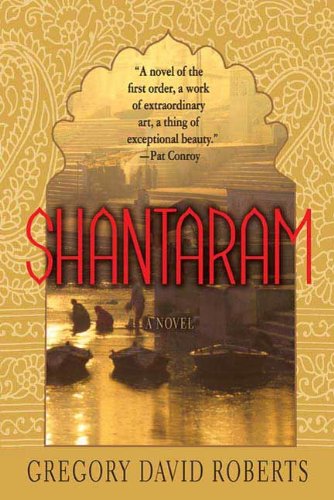 The Book: Shantaram by Gregory David Roberts
The Story: It's about a guy who escapes prison and flees his legal dramas in his homeland of Australia and ends up in Mumbai for about 10 years. As we've spent quite a bit of time in Mumbai (and quite a bit of time escaping legal dramas), we find the story relatable.
Next up: Now reading The Autobiography of Gucci Mane by Gucci Mane and Neil Martinez-Belkin, and up next is How to Murder Your Life: A Memoir by Cat Marnell.
What's up? We're working on finishing our next zine and on a our first solo exhibition (Fall 2019). Besides that, just traveling, painting and causing the usual mischief. Also working on a Patreon account, to help support all of our adventures and projects.
Mark Mulroney, artist & husband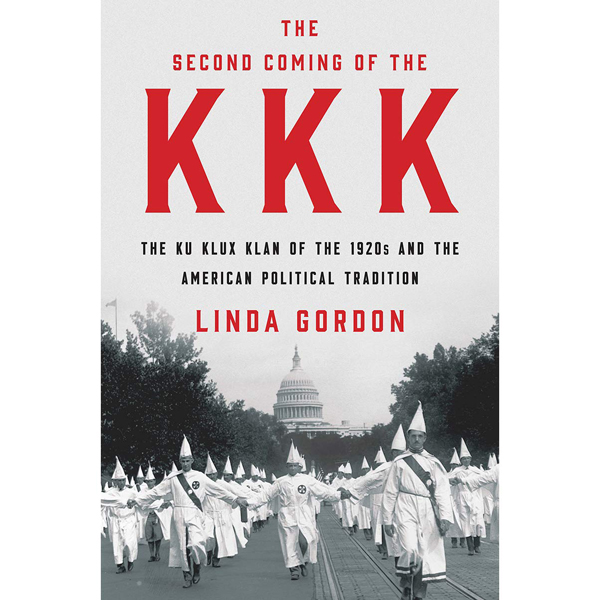 The Book: The Second Coming of the KKK: The Ku Klux Klan of the 1920s and the American Political Tradition by Linda Gordon.
The Story: I read it to better understand where we have been in the past and how it relates to where we all are now. Why did the Klan rise early last century, what was their impact on society and how did it unwind? I read this book to try and figure out how we might find a way out of the mess we are in, and start to listen and accept one another as individuals.
Next up: The ever-growing stack of New Yorkers that I have failed to read lately.
What's up? I am currently making things for an upcoming show at Park Life, San Francisco, and an art fair in Los Angeles with Mrs. Gallery, NYC.
Brecht Vandenbroucke, artist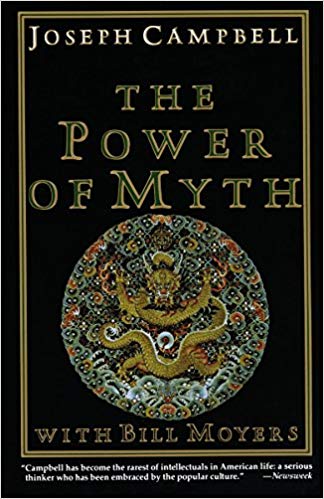 The Book: The Power of Myth by Joseph Campbell in conversation with Bill Moyers.
The Story: It's about the power of mythological imagination. Its basically a conversation between Joseph Campbell and Bill Moyers about analyzing mythologies and storytelling in all different cultures and how they actually all have similarities and what the meaning and place is of rituals. They also make links with modern storytelling, as in Star Wars, for example. It's very interesting to see how spiritual rituals and stories that seem odd at first actually all makes sense once you place them in a worldview where everything is connected and no longer fragmented, a worldview a lot of us struggle with I think.
Next up: Books by Freud. Fun!
What's up: I'm working on a new book and new drawings.
***