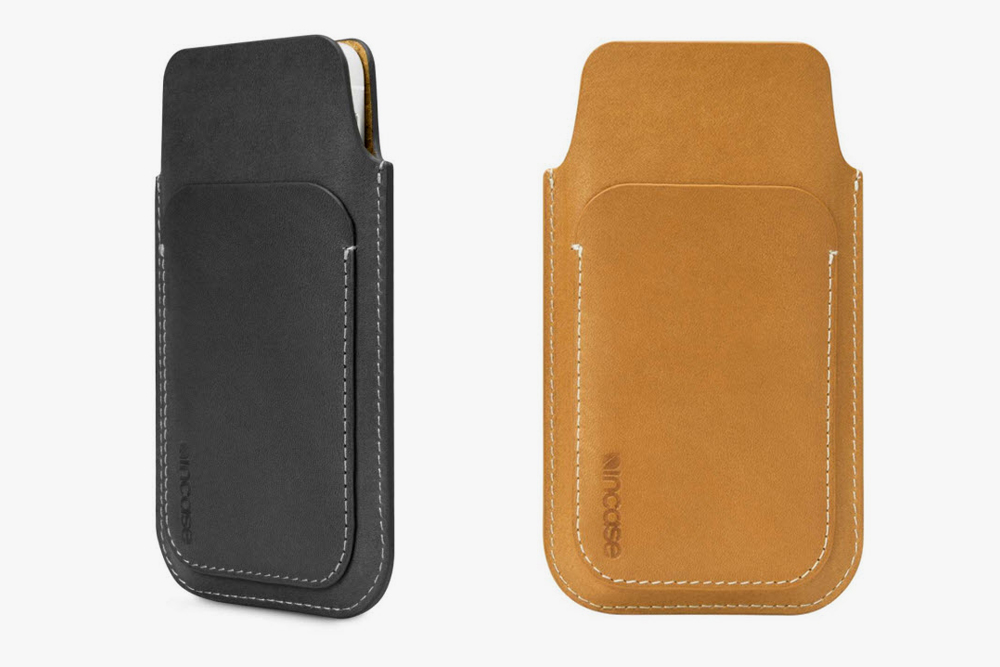 Incase iPhone Leather Pouch – Incase has set itself apart from accessory makers with their innovative use of plastic, but the SoCal based brand experiments with leather for their latest release. Combining a wallet with a protective case is the new Incase leather pouch that has a main compartment for your iPhone 5 or 4, and a smaller pocket for the essential credit card and ID. The case arrives in tan and grey, and retails for $50.
Source: Incase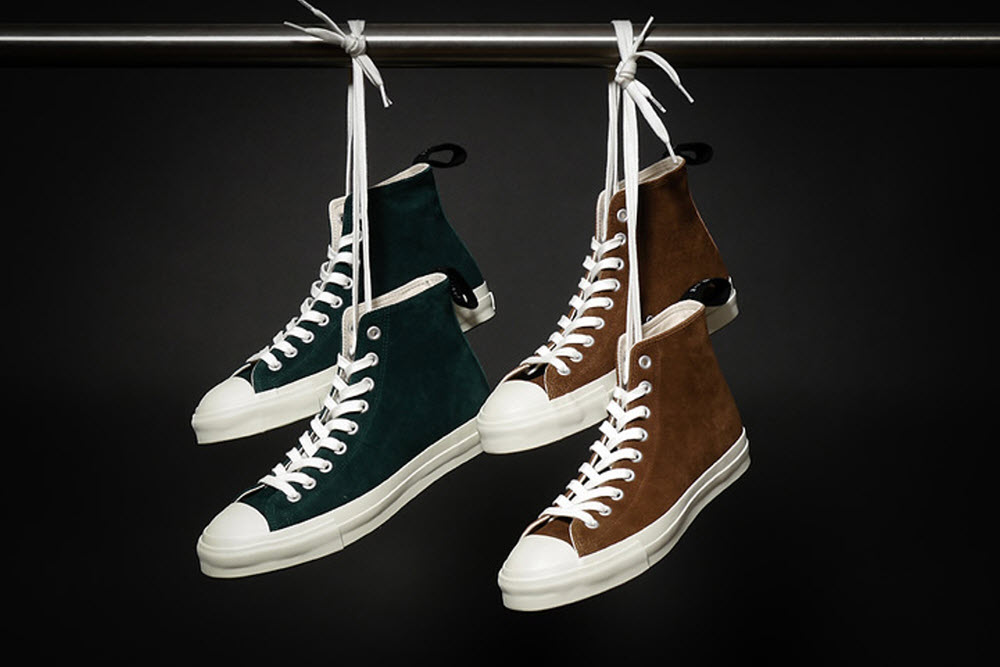 WTaps Suede Hi-Tops – WTaps takes a break from their Vans collaboration to focus on their own footwear. The new release of suede hi-tops combines the classic basketball sneaker with premium materials. The uppers comprise of super soft premium suede while the midsole and toebox are made in a crispy clean white. Look for the hi-tops to be available in your choice of pine green, or tan brown.
Source: WTaps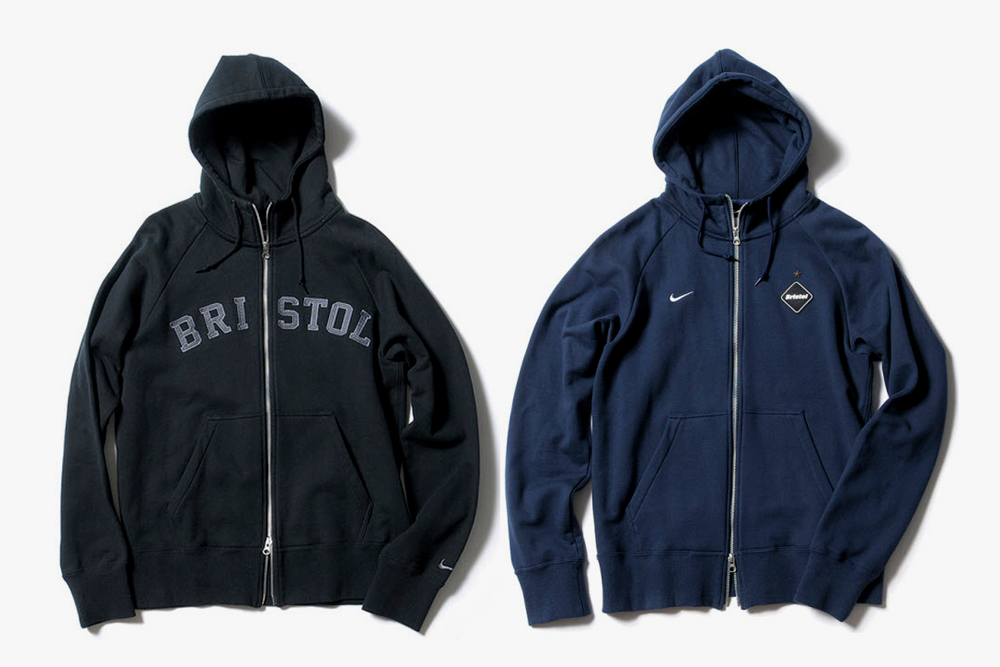 Nike x SOPHNET x F.C.R.B. – Football clubs have tons of love from their fans, but what about a fictional club? F.C. Real Bristol came off of the comic book pages to link up with Nike and SOPHNET for a number of fun projects, and the end of the year brings about two new logo hoodies. First up is a traditional arch logo zip-up, while the second approaches the athletic look with a "Bristol" logo at the chest. Look for these two exclusives to be available in a range of colors online, and at select SOPH stores.
Source: F.C.R.B.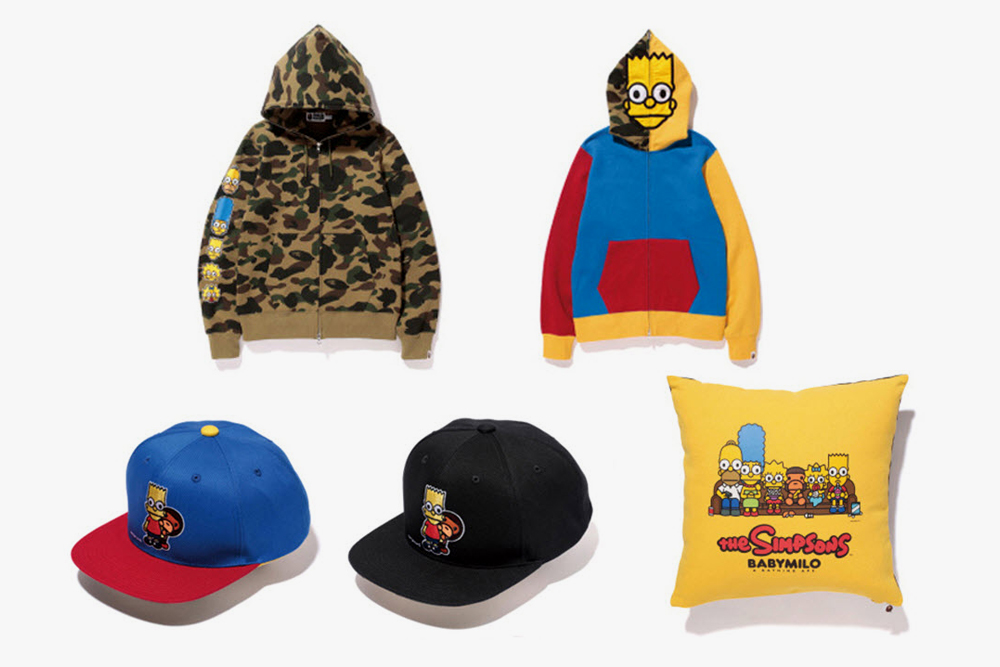 BAPE x Simpsons – A Bathing Ape (BAPE) is known to be great at picking their projects, and long-lines will be expected with their collection with The Simpsons. The longest running television show has been broadcast into homes for over 20 years and will be joined with BAPE's Baby Milo. The first nuclear family will be used across T-shirts, hoodies, and headwear. There is also a premium varsity jacket that features the entire family. Look for the collection to drop in stores beginning 2014.
Source: BAPE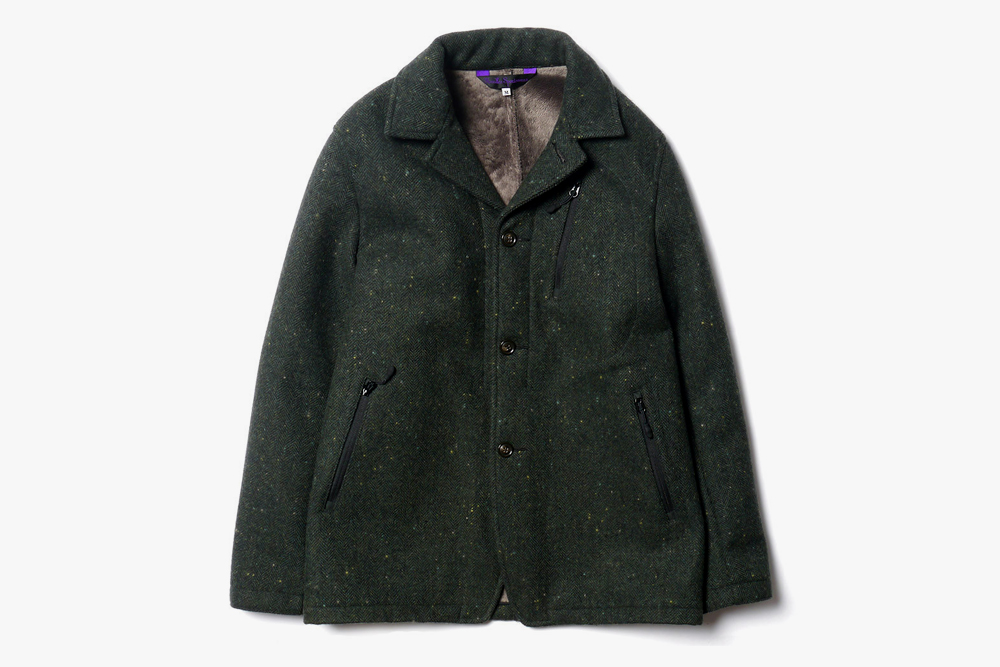 Needles Tweed Jacket – Nothing nurses the cold better than a nice warm jacket. Needles offers up a well built piece comprised of a warm herringbone woven tweed. The silhouette resembles the venerable peacoat, but offers a slimmer cut and a more modern approach. The multi-colored fibers of the herringbone matches perfect with the rich fleece lining, and fur cuff trim.
Source: HAVEN