Shwood RX Collection – Shwood's approach to wooden sunglasses is expanding into prescription eyewear. The Oregon based accessories maker will now be offering the all-wood Belmont and Canby in three different finishes for your prescriptive needs. The Eugene will also be available for those that want a frame that blends wood and metal. All three designs will be available in two shades of walnut wood, along with a separate Zebrawood.
Source: Shwood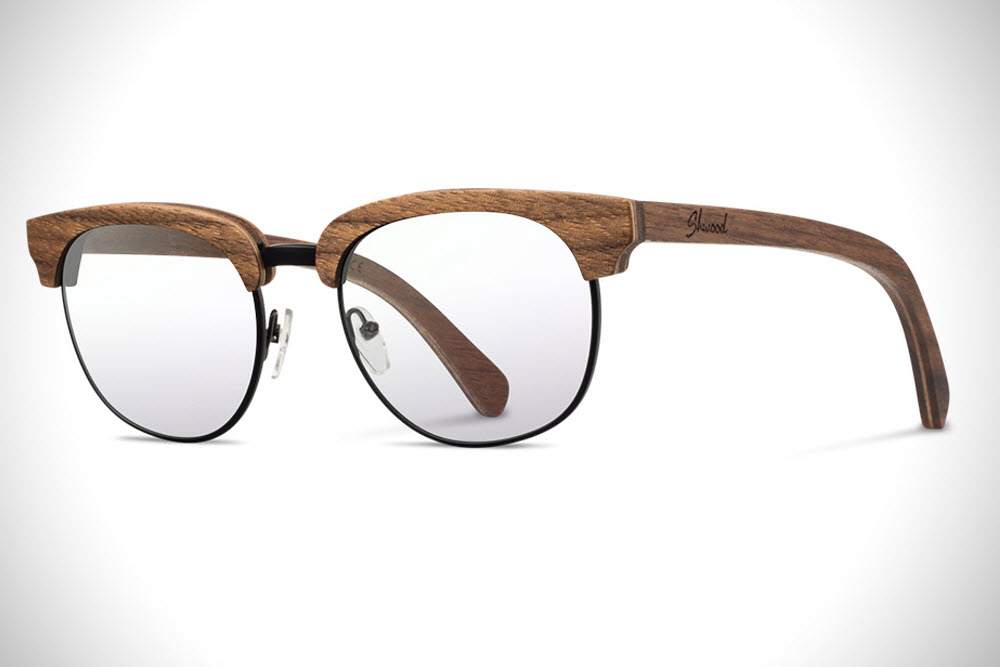 The Shrine Sneaker Bag – Getting out of a town is always a joy, but finding the right pair of shoes to throw into the carry-on is a chore. The Shrine are a bunch of sneaker enthusiasts out of San Francisco that have created a duffle bag that accommodates two pairs of shoes. The Sneaker Bag resembles any sports duffle, but flanked on the sides are two large water-resistant compartments constructed specifically to house kicks. The main compartment can hold all your other junk, and the Sneaker Bag is just big enough to comply with FAA carry-on standards.
Source: The Shrine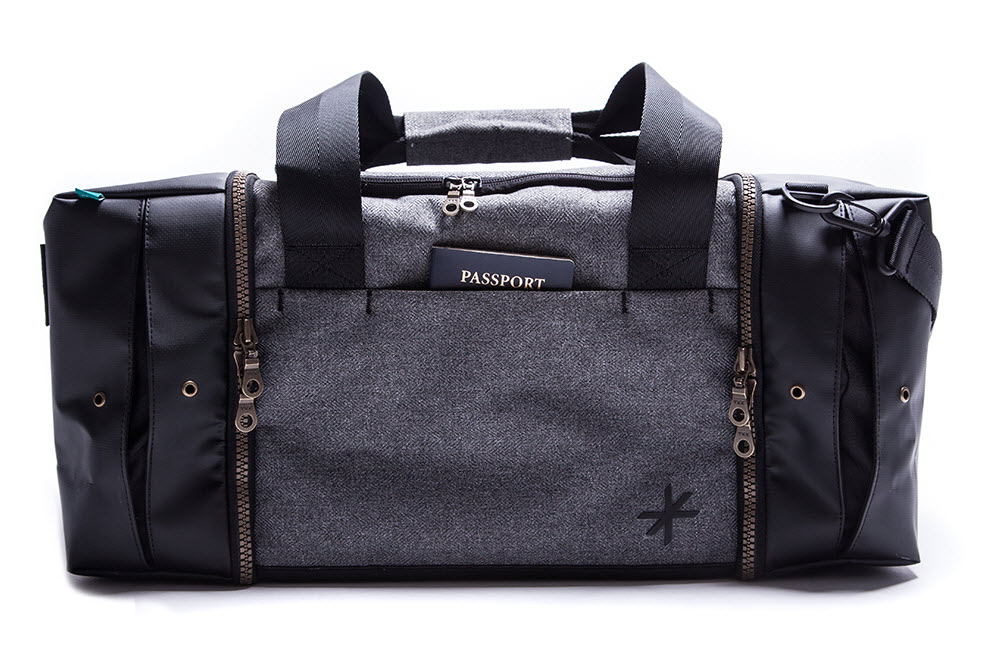 UBIQ x Saucony – UBIQ is closer to the Atlantic than to the Pacific, but this East Coast boutique is teaming up with Saucony for a pair of Shadow Masters dubbed "Pacific Dusk." The classic runner uses the smoggy skies on the horizon as inspiration and has an all suede upper comprising of yellow, red, and orange. The vibrant colors are complemented by the contrasting black tongue and laces. This will be a Black Friday exclusive, and will only be available at UBIQ.
Source: UBIQ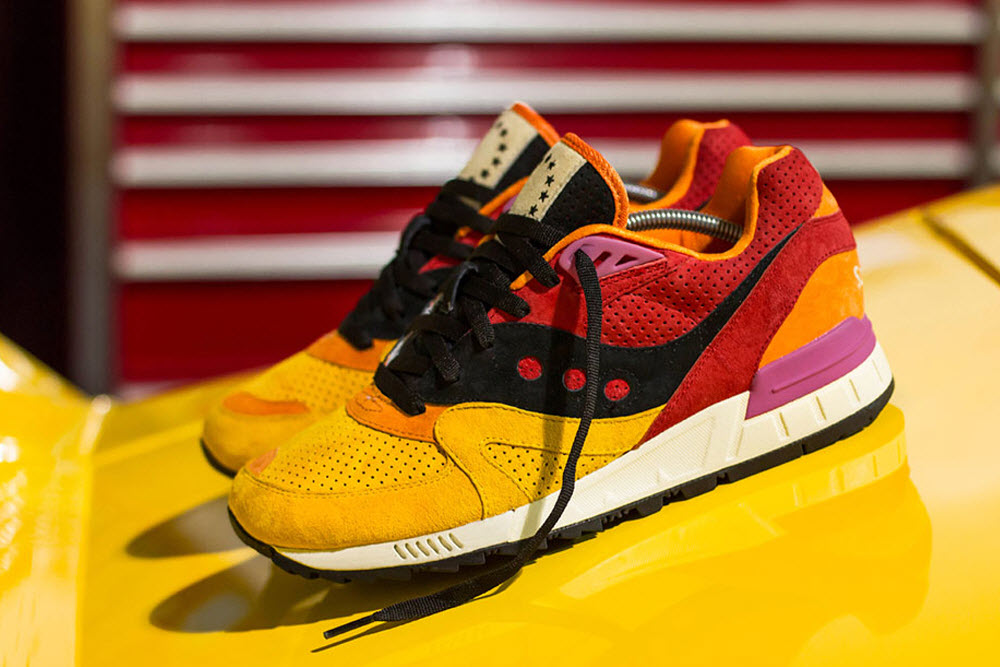 KITH x nano universe x Nishikawa Down – Winter is coming, and KITH is including luxury down into their growing collection. "Black Diamond" is the latest KITH project, and it features the work of Japan's nano universe and Nishikawa Down. Cold winter functionality is the key for this collaborative work and includes parkas, vest, bombers, and pants made from warm feather down. The collection follows a similar sportswear theme, and will be available in stores December 1.
Source: KITH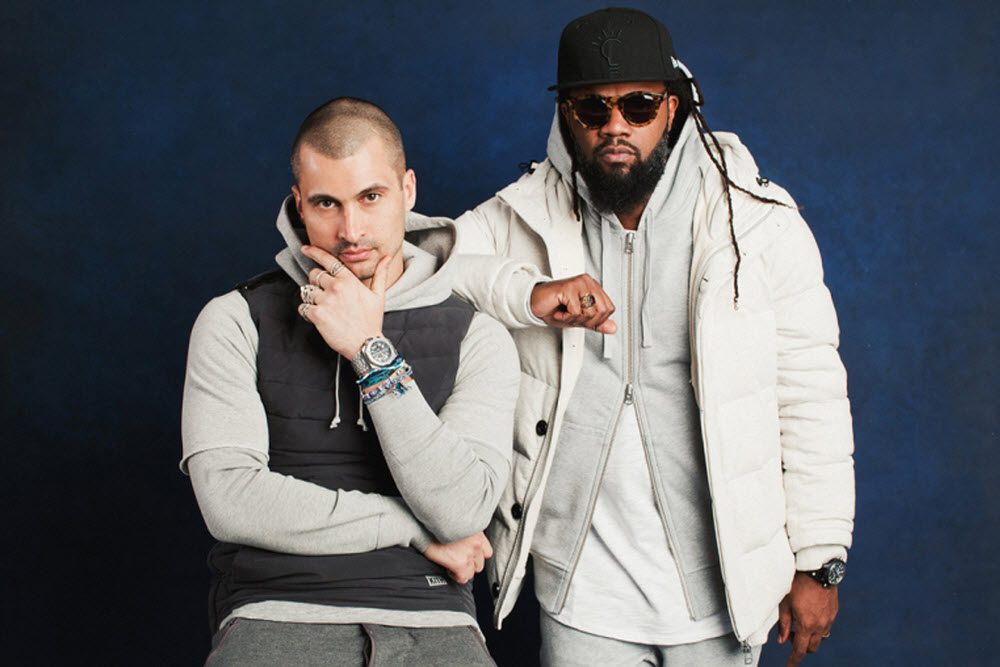 Flow – This pocket-sized device is looking to replace your mouse. The Flow is a small gadget that pairs with your computer and uses your hand gestures to execute commands. It's similar to something right out of Minority Report and it currently works with over 30 applications including Final Cut Pro, Photoshop, YouTube, Spotify, and more. Flow can also be programmed with specific gestures that act as shortcuts. Imagine repeating a YouTube video by making a few circles with your index fingers. Flow is still working on some of these information points to translate your gestures more precisely, but they are already taking pre-orders.
Source: Senic