This year, sports and politics intersected in so many different ways that sports became a whole different thing. It mattered less who won championships, or who was the best player—it became about athletes and journalists who used their platform for the greater good. That doesn't mean there weren't great sports moments; it's just that everything is now intertwined with all the bullshit that's going on in the world today. We remember the year that was in 2017 by highlighting the top ten people in sports this year:
Colin Kaepernick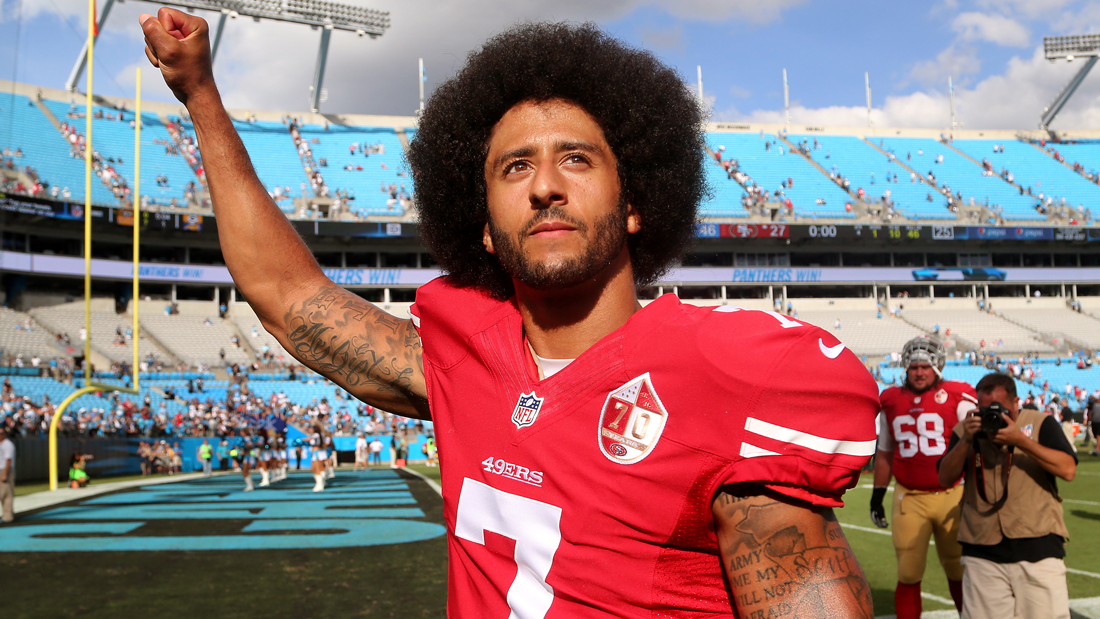 Colin Kaepernick will probably never play another game in the NFL again, especially after he filed a collusion grievance against the league and their owners in October, but he was undisputably the most impactful athlete of 2017. Kaepernick's decision to kneel during the U.S. national anthem during the 2016 season to protest racial injustice sparked a national conversation, with military veterans and other athletes joining in their support of him. The conversation was hijacked this year when Donald Trump suggested the NFL suspend any player who wouldn't stand for the anthem. The entire point of Kaepernick's original protest was lost. But Kaepernick's impact and influence remains.
The 30-year-old mostly remained in the background while the country grew divided over the anthem protests, but his philanthropy spoke volumes. We'll probably never see Kaepernick play another game in the NFL again, but his impact is and will be much grander than just what he does on the sports field.
If you read one thing: GQ talked to Ava DuVernay, Carmen Perez, J. Cole, Tamika Mallory, Ameer Hasan Loggins, Eric Reid, Christopher Petrella, Linda Sarsour, Nessa and Harry Belafonte about the impact of Colin Kaepernick.
LeBron James
He turns 33 later this month and is entering his 15th season in the NBA. And because he continues to defy logic, LeBron James is still the best basketball player in the world (he also loves to post vintage wines and Arthur memes on Instagram). In 2017, James also continued to use his platform as one of the most recognizable athletes in the world to speak out, including calling Donald Trump a bum on Twitter. James elaborated on Trump on media day before the start of training camp: "He doesn't understand the power that he has for being the leader of this beautiful country," James said. "He doesn't understand how any kids, no matter the race, look up to the president of the United States for guidance, for leadership, for words of encouragement. He doesn't understand that, and that's what makes me more sick than anything."
If you read one thing: Pablo Torre of ESPN on the second act of LeBron's career, as he aims to become a global entertainment icon.
Kevin Durant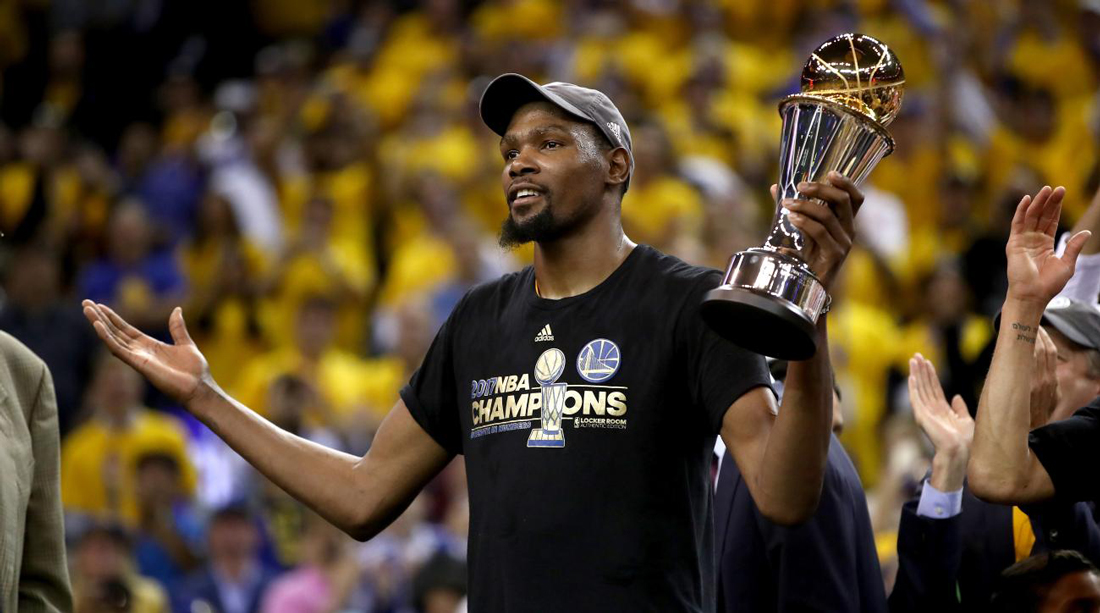 You know the one friend who you check in with every so often and they'll update you about their life and you'll be like, "What are you doing?!" Kevin Durant is that friend. He joined up with Steph Curry, Klay Thompson, and Draymond Green in Golden State, won his first championship, was named NBA Finals Most Valuable Player, and still wasn't happy, spending the entire summer battling trolls on Twitter until it was revealed he had a burner account which he used to defend himself online. Has there been an athlete who feels more unfulfilled after winning a championship and cementing himself as one of the best players in the world?
Durant might never be satisfied and seems to think there's still something greater out there for him that will give him the happiness that he deserves. In a strange way, that makes Durant super relatable. He's one of the best players of our generation. He's also definitely a product of this generation.
If you read one thing: Ramona Shelburne of ESPN on how the Warriors learned to embrace their role as super villains of the NBA.
Russell Westbrook
Russell Westbrook likes to use the #WhyNot hashtag a lot. It's an attitude he carries with him. 2017 was the year of the 29-year-old saying why not to everything. On the court, he averaged a triple-double and was named the league's Most Valuable Player, carrying the Oklahoma City Thunder to the playoffs after Durant's departure. Off the court, he continued to cement himself as the fashion icon of the NBA, even launching his own streetwear line Honor The Gift. Shouts to Russell Westbrook for living a carefree life and enjoying every moment of fame, on his own terms.
If you read one thing: Vinson Cunningham of The New Yorker on how Westbrook's clothes speak volumes, even if he doesn't.
Marshawn Lynch
The king of giving zero fucks returned to the NFL this season, coming out of retirement to sign with the Oakland Raiders. While he's no longer in the prime of his career, Lynch is still the people's champion. In October, he was ejected in a game against the Kansas City Chiefs for shoving an official. Lynch went to the locker room, changed clothes, and sat in the stands to watch the rest of the game, then rode the BART home like it was just another day at the office. This might be Lynch's last hurrah in the NFL, we're just appreciative that 2017 gave us a few more glimpses into the mind of the realest athlete of our generation.
If you read one thing: Kent Babb of The Washington Post on Marshawn Lynch's homecoming in Oakland.
Jemele Hill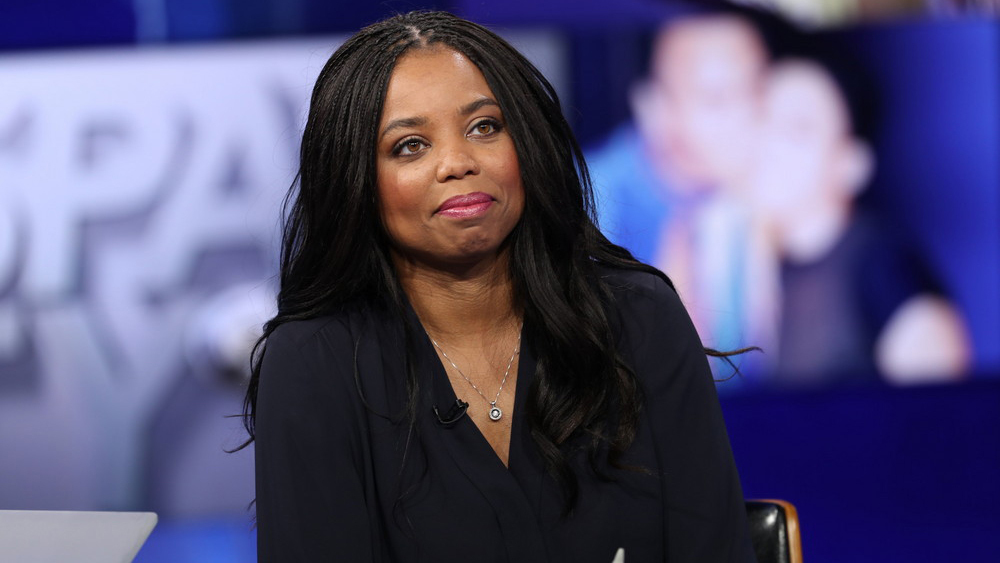 If there is any silver lining in the national fervor created by ESPN journalist and television personality Jemele Hill when she was suspended by her employer for calling Donald Trump a white supremacist on Twitter, it's that Hill—one of the best journalists in the country—has seen her profile elevated to a point where she has a platform to speak out and is not binded by the pressures of being associated to a major sports television network trying desperately to keep sports and politics separate. Hill's outspoken approach to Trump was the tipping point we had all been waiting for this year, when sports and politics became inevitably tangled together. We live in a world where anything that doesn't fit a particular narrative can be called fake news. In 2017, Hill showed us the cost of speaking the truth.
If you read one thing: Damon Young of Very Smart Brothas on how ESPN doesn't realize it needs Jemele Hill more than Jemele Hill needs it.
Serena Williams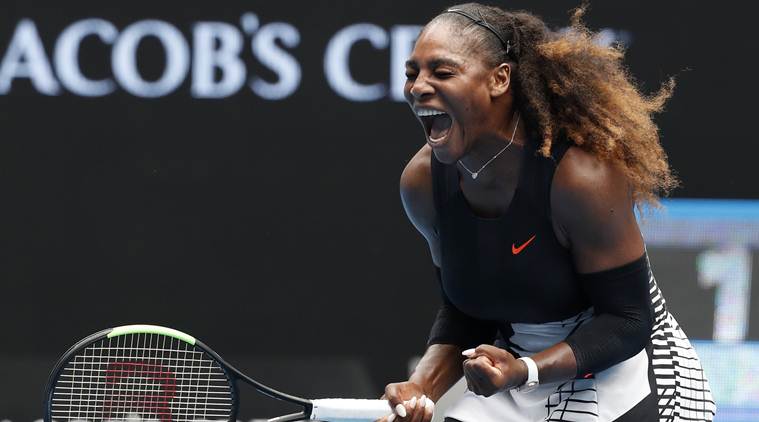 AP
There's a Serena Williams meme that shows up on my Twitter timeline almost every week. It shows two headlines. The first says: South Korea: North fires projectiles. The second: Serena Williams fires back. It's meant to highlight the absolute dominance of Williams' career, and what a career it has been. She set the record for most grand slam wins in the Open era this year, winning her 23rd grand slam at the 2017 Australian Open in January. When Williams announced her pregnancy in April, fans did the math and realized she was actually in the early stages of her pregnancy when she won in Australia earlier in the year. It only served to elevate her superhero status. Forget about genders, Serena Williams is the most dominant athlete of our generation, period.
If you read one thing: Serena penned a piece herself in July in Fortune Magazine about how black women can close the pay gap.
LaVar Ball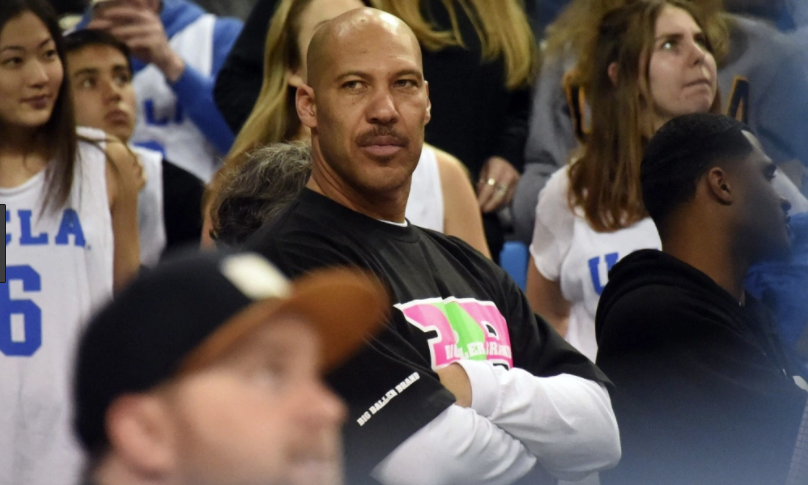 When Jay-Z said "I'm not a businessman, I'm a business, man" on Kanye's "Diamonds From Sierra Leone," he probably had no idea it would predict the rise of LaVar Ball. The father of Lonzo (who was drafted by the Lakers in July), LiAngelo (who was arrested in China for shoplifting), and LaMelo, LaVar spent 2017 turning his family into a global enterprise, starting with Big Baller Brand, his independent apparel company that is now one of the most recognizable sports brands in the world. LaVar also ended the year sparring with Donald Trump, and earned himself a regular guest spot on CNN. He is turning his family into the sports version of the Kardashians, monetizing the talents and appeal of himself and his kids in every form possible (and yes, the Ball family have their own reality show too). LaVar Ball is the new American Dream, and this is only the beginning.
If you read one thing: Zach Baron of GQ profiled the Ball family.
Conor McGregor-Floyd Mayweather
A fight that actually lived up to the hype (and there was a lot of hype leading up to this one), Conor McGregor versus Floyd Mayweather was the fight where you couldn't really root for anybody, especially given Mayweather's alleged history of domestic violence, and McGregor being racist in general to Mayweather in the lead up to the fight, asking the boxer to dance for him and then claiming he was half black from the belly button down. The entire thing was a spectacle, but not one that anyone should be proud of. Although given the general state of the world, McGregor-Mayweather as the sporting event of 2017 sounds about right.
If you read one thing: Spencer Hall of SB Nation on Mayweather-McGregor and the death spiral of American sports.
Tom Brady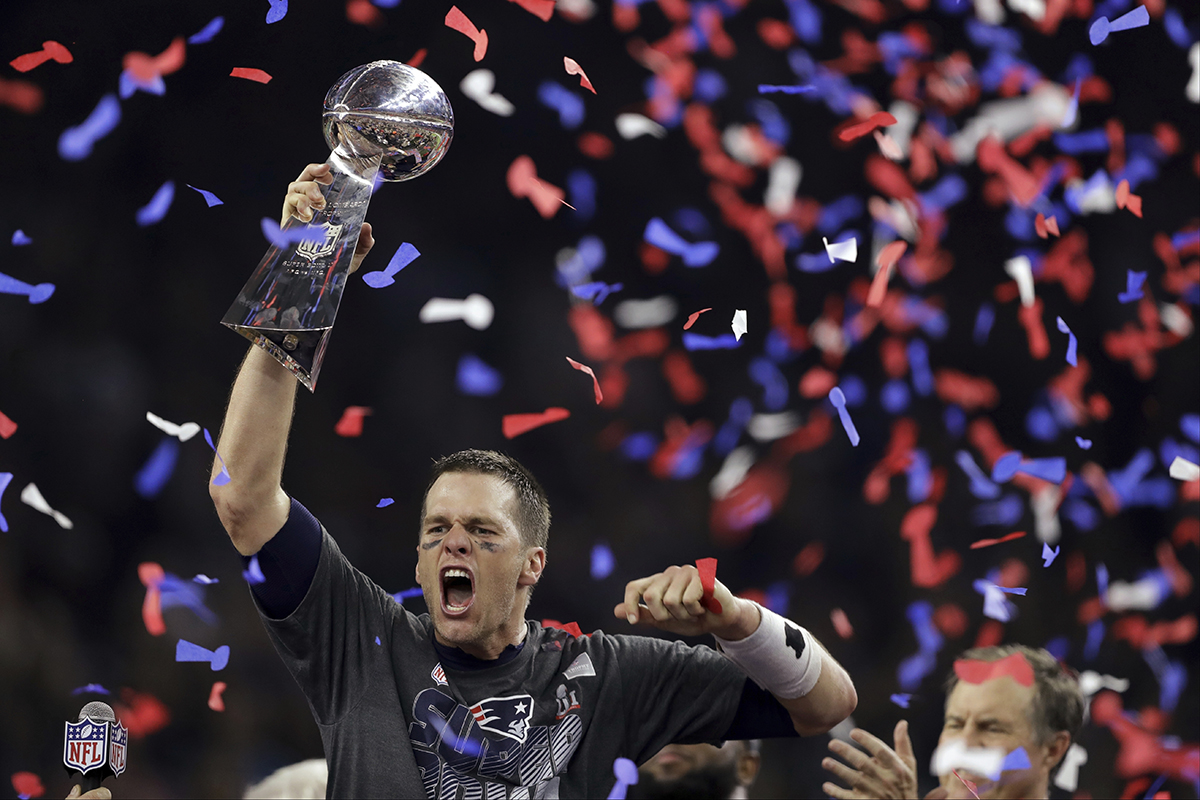 By the time the Super Bowl rolled around in January, most of us just wanted a nice sports distraction from all the terrible things that were going on in the world. Well, we kind of got that (as long as you were rooting for the Patriots). Trailing 28-3 in the third quarter to the Atlanta Falcons, Tom Brady and the Patriots pulled off the most remarkable comeback in Super Bowl history, winning 34-28 in overtime, and giving Brady his fifth Super Bowl win. At age 40, Brady is still going strong and might win his sixth Super Bowl this January.
If you read one thing: Tom Junod and Seth Wickersham of ESPN on Tom Brady's TB12 plan to play football until he's 45.
***