Best Made Submariner Socks – The Submariner is usually a reference to the Rolex dive watch, but Best Made wants you to think about premium socks. Crafted from a heavy blend of virgin American wool, the socks are built to MIL-S-405H military specifications. This means they were designed for extreme cold weather and can endure the harshest of conditions. If trekking in the cold is part of your day, then plunk down $18 for a pair.
Source: Best Made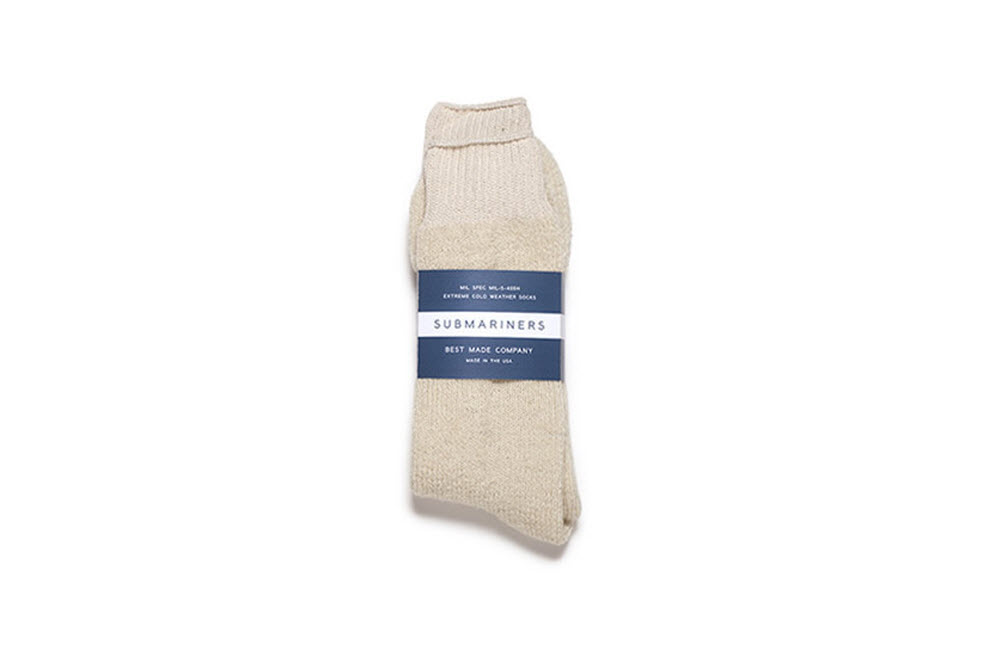 Hexo+ Drone – If you've been to a wedding recently, you know that there are drones with GoPros attached to capture all the comings and goings of the crowd. There's no doubt the drone can get some amazing footage, but if you're busy operating the drone, the camera may not be getting the best angle or shot. The Hexo+ Drone looks to sync your GoPro with your drone with some additional software. The Hexo+ Drone comes with an app that automatically follows framing parameters you set. Say you're dashing down a hill in your mountain bike at 30 MPHs, the Hexo+ Drone can be programmed to follow you right along. With six propellers and a lightweight frame, the Hexo+ Drone can reach up to 45 MPH. It's like having your personal film crew when you decide to play outdoors.
Source: Hexo+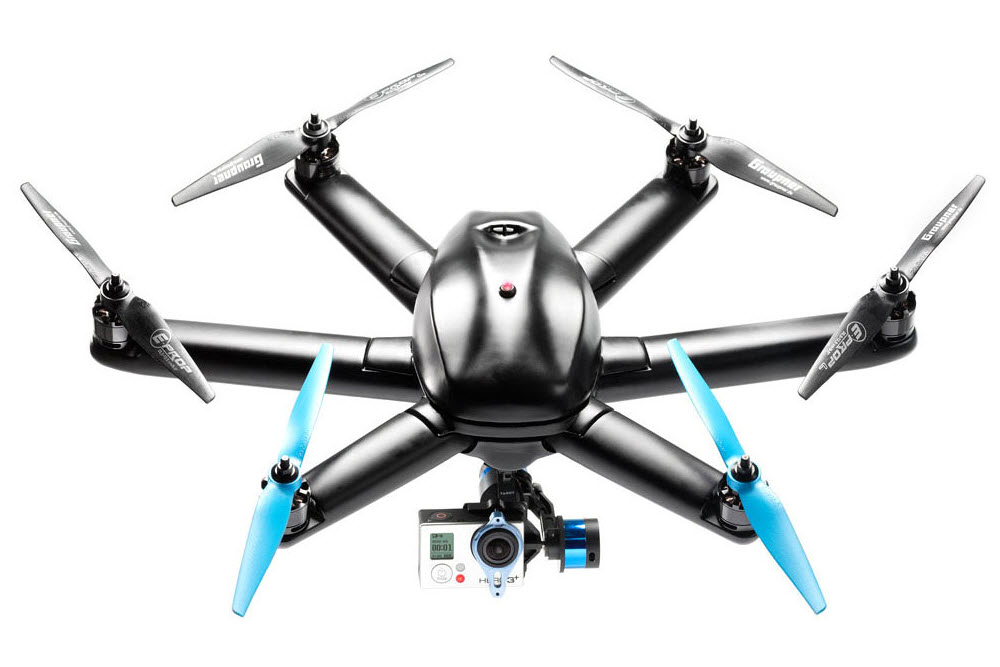 Uniform Wares Swiss Made Collection – Uniform Wares' timepieces were applauded for their simplistic and clean design, but there were those who felt something amiss with a Japanese Quartz movement. Uniform Wares has seen the err in their ways and the new Swiss Made Collection addresses the issue by going straight to ETA and Ronda. The new collection will be using premium materials such as Anti-Reflective sapphire glass, luxurious leather straps, and various Swiss watch movements. Those who appreciate a clean and simple aesthetic can look forward to three pieces that will make up the new Swiss Made collection.
Source: Uniform Wares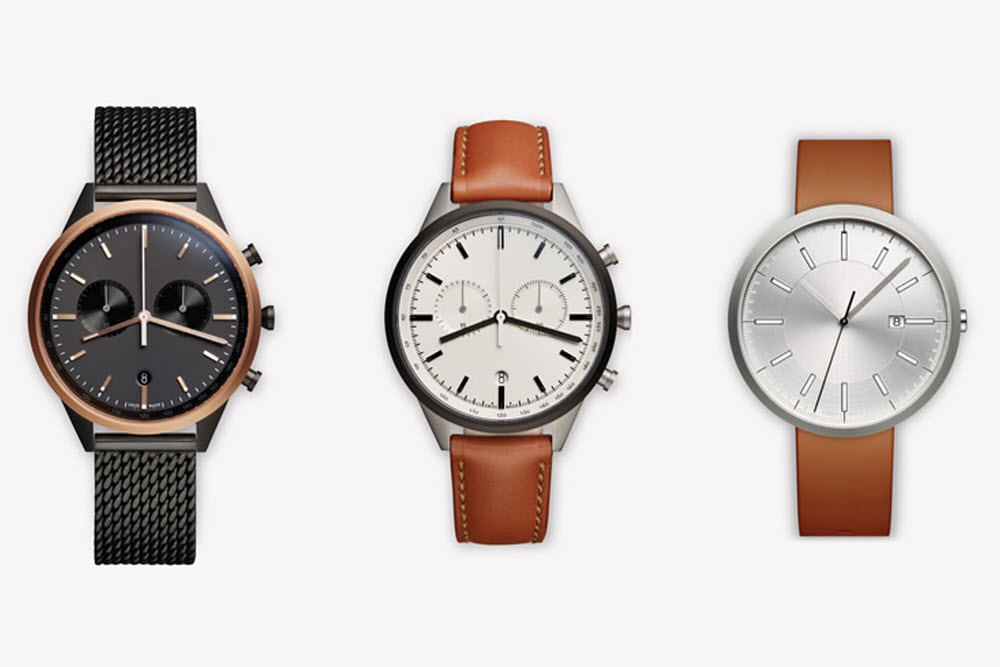 Diemme for Vault by Vans – It didn't seem like such a bright idea to dress up classic skate shoes with luxury leather from Diemme, but the entire collection blew out in stores. It seems retro skateboarding shoes needed a premium line-up, and Diemme is back again for holiday 2014. Using Diemme's refined construction techniques, each pair is handcrafted from high-end premium Horween leather. The famous US tannery will be supplying leathers a variety of colors to Vans and Diemme to create luxurious pairs of the Sk-8 Hi and Era LX. Each pair will retail between $300 and $350 USD and will be in stores this November.
Source: Vans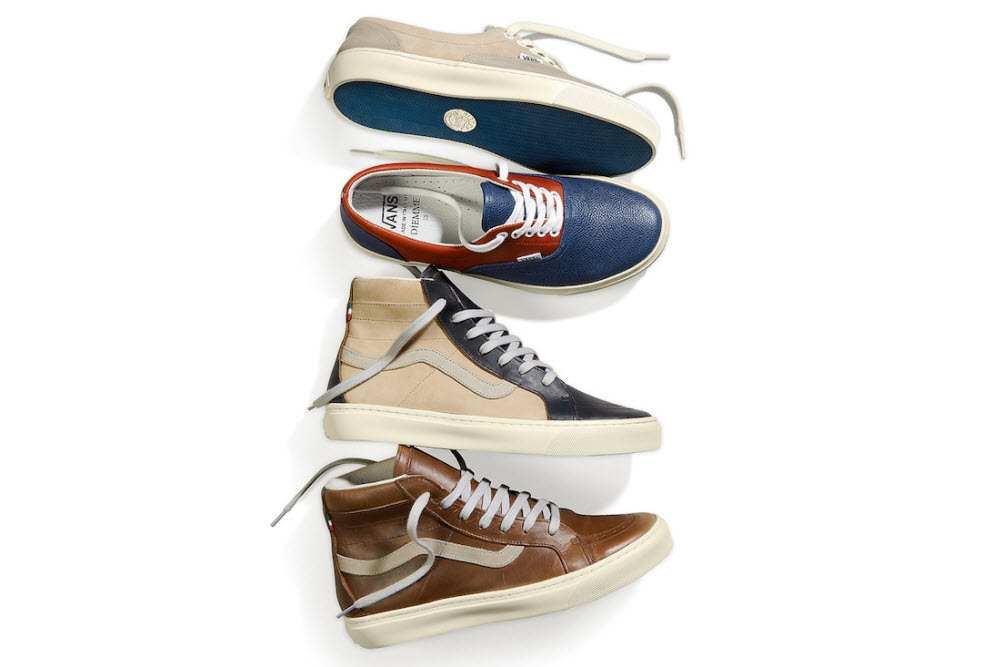 Wallace and Barnes RAF Jacket – J.Crew's premium in-house label, Wallace and Barnes, always has something impressive up their sleeves. Their tireless search for authenticity has them heading to the Royal Air Force (RAF) this holiday season. This classic winter flight parka is back, and while length is true to the original specs, Wallace and Barnes also dresses it up. Using a fully lined interior that is then filled for additional warmth, the jacket is ready for anything.
Source: J.Crew