Palace Skateboards x adidas Originals – With adidas Originals' rich history in sportswear, Palace Skateboards takes full advantage with a collection modeled after Russian mafia culture. Taffeta windjackets, moisture-wicking long-sleeves, and those athletic suits you were rocking when you were six is at the core of the collection. There's no subtlety in this collection with the Palace brand and the Primrose logo proudly displayed across the front and back. Look for the collection to hit stores Saturday, October 24, and expect it to sell out.
Source: adidas Originls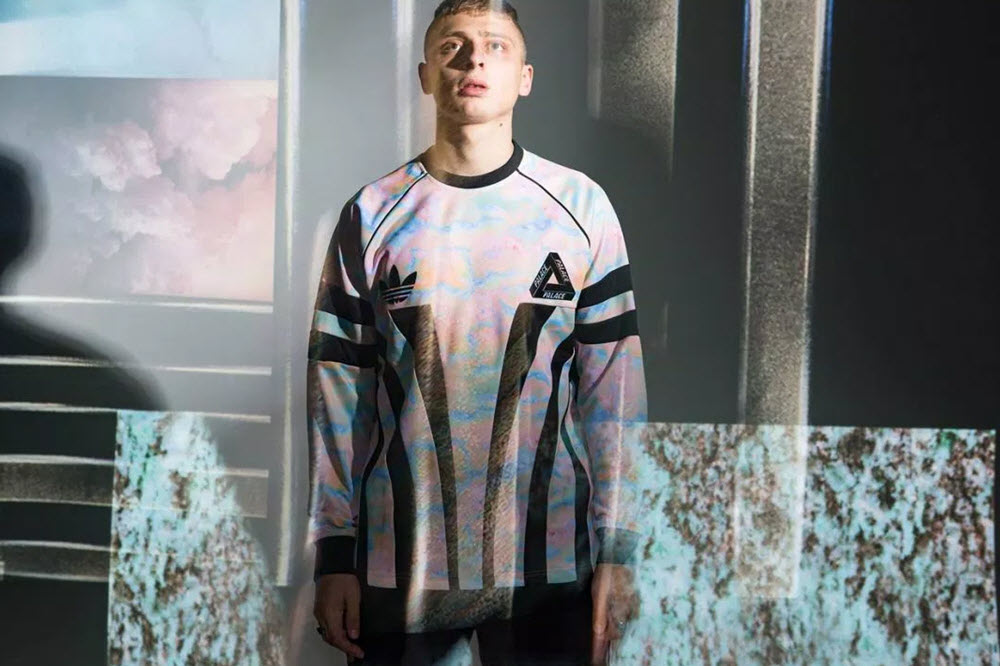 ASICS GEL-Lyte V – Those that missed the Ronnie Fieg and Diamond Supply Co. get another chance with a general release colorway from ASICS. The Japanese brand takes certain liberties with the special blue hue and blends it with a soft grey upper. The neoprene sockliner arrives in both colors, and the entire sneaker sits nicely on a unique grey splattered-print outsole. This new GEL-Lyte V offers a solid color that will be easy to obtain, and equally easy on the wallet.
Source: sdc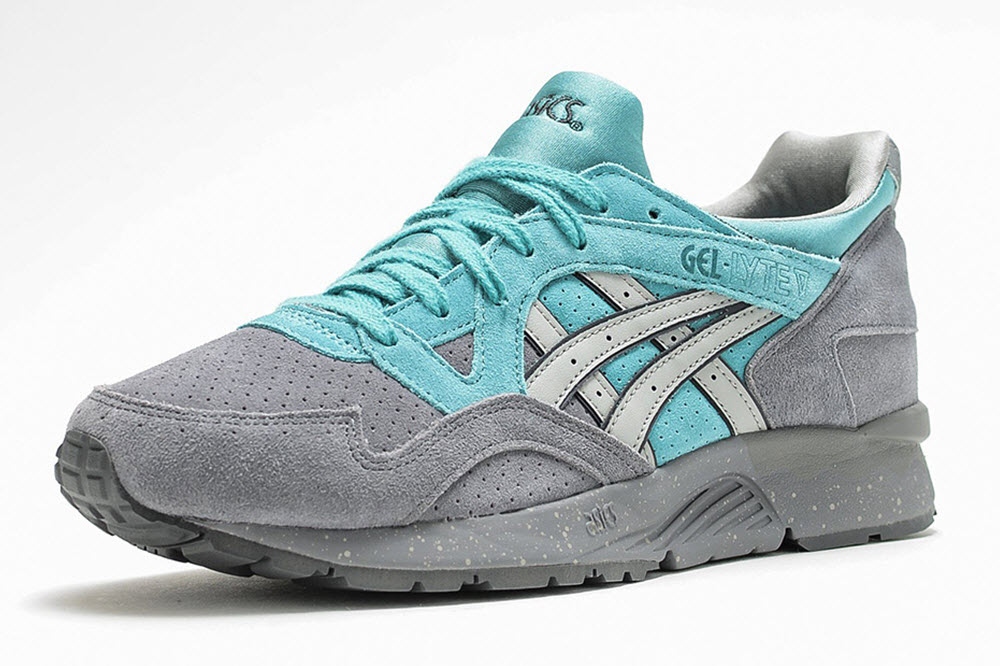 Stussy x Schott – 35 years in a fickle menswear industry is pretty impressive, and to celebrate Stussy has been on a tear. After a string a projects with Japanese brands, the latest brings it back to America. The SoCal lifestyle company teams up with one of the best known names in leather outerwear. Schott designs a custom suede bomber for Stussy in a soft tan-colored suede, and contrasting chocolate brown ribbing. The jacket is proudly made in the US, and retail is set for $795. Look for the luxurious jacket to drop Friday, October 23.
Source: Stussy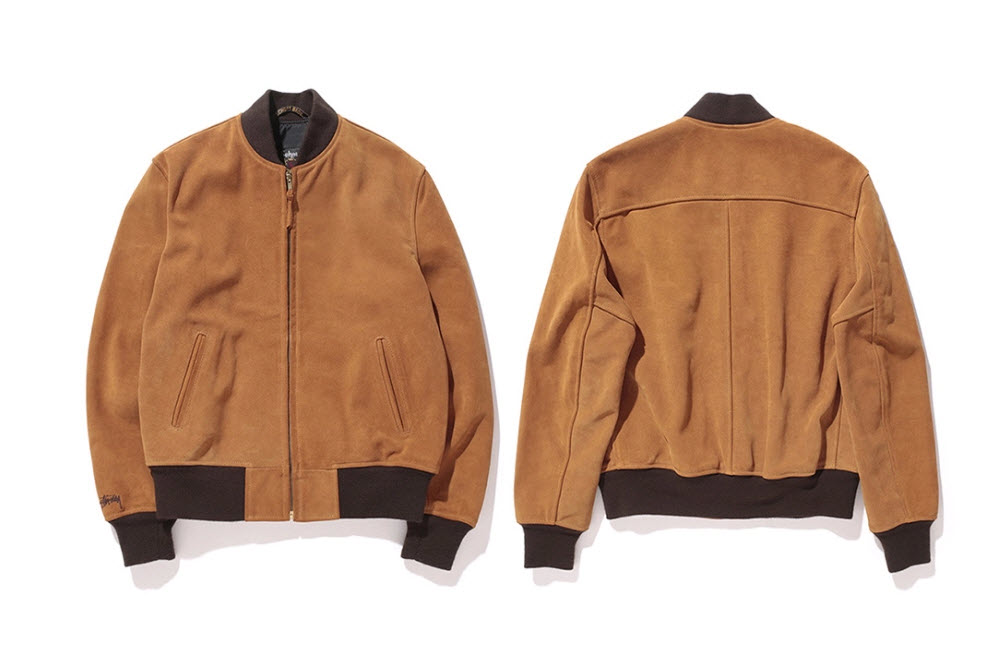 FTC Fall/Winter 2015 – After HUF went worldwide, there really aren't that many brands that rep the city harder than FTC. The San Francisco-based skate brand has been holding down the street scene for decades now and their Fall and Winter collection for 2015 is strong as ever. Drawing inspiration from sportswear and skate culture the brand also sprinkles a bit of their beloved city in to each piece. From the orange work jacket to the "San Francisco" woven long-sleeve, the collection is made for the incoming cold weather.
Source: FTC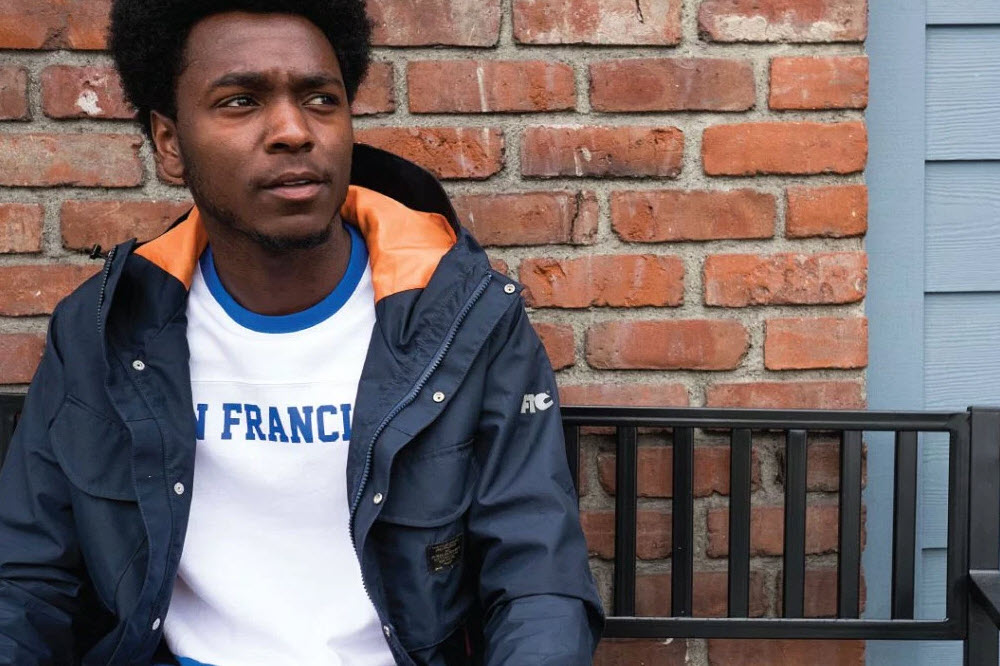 Lenova Yoga 900 – As someone who is constantly working around computers all day, I love hardware releases. Some are fine with last year's MacBook Pro, but I like seeing the different PC brands pushing the envelope. One of the most competitive lines in the ultrabook market is the Yoga series from Lenovo. The laptop has a special hinged screen that allows it to be used as a tablet, and what makes even more comforting is that they managed to keep it pretty light. The new 900 is a huge improvement over the lauded Yoga 3 from last year. The mobile processor is dropped in favor of a i5 or i7, and it comes with 16GB of ram. The screen is an ultra-sharp QuadHD IPS, and Lenovo throws vents along the hinges to keep the Yoga 900 nice and cool. The lightweight laptop has the specs for the power user, and is priced right at $1299.
Source: Lenovo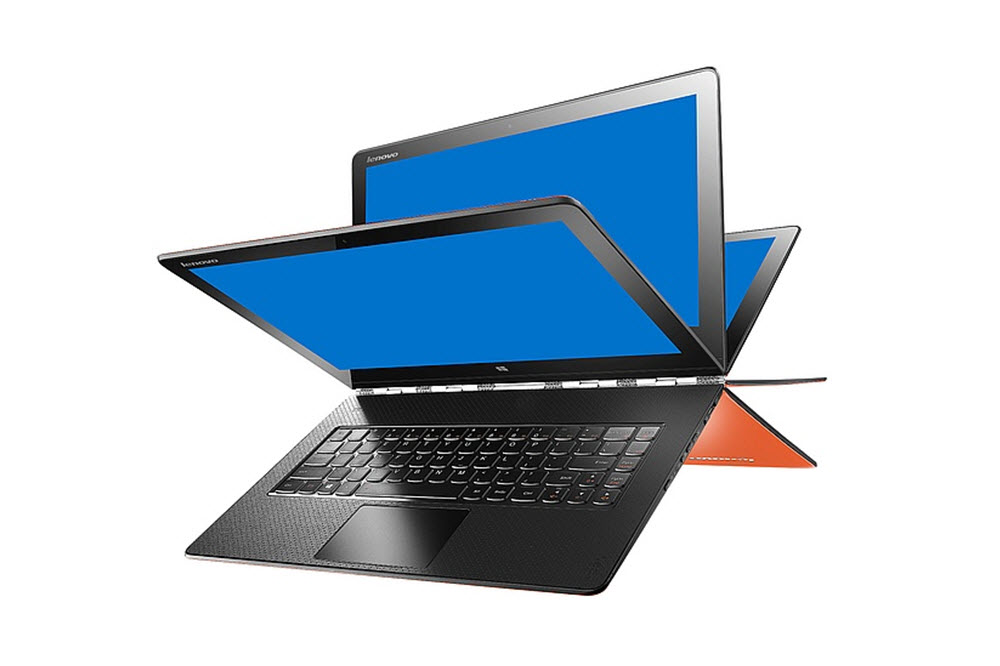 Mighty Healthy x Mishka – Two storied brands from New York team up for a collaboration centered on comic art. Mishka and its graphic intensive designs team up with Mighty Healthy for a capsule collection that features the artwork of Lamour Supreme. Using the comic world for inspiration, the collection draws on characteristics of good and evil, and blends it with each brand's iconography. Across T-shirts, raglan sleeve baseball tees, and athletic fleece is an assembly of bright vibrant colors. Expect the collaborative collection to drop in stores in a few short weeks.
Source: Mishka
Apolis Transit Issue Cameraman Jacket – Photojournalists need to endure some rough terrain when they're out in the field; tack on all that gear, and a capable jacket is essential. Apolis creates an update to the familiar vest by throwing on some removable sleeves to take on changing temperatures. The Cameraman jacket uses a wool textile that is water-resistant and temperature regulating, with multiple large-sized pockets for lenses, extensions, and other knick-knacks.
Source: Apolis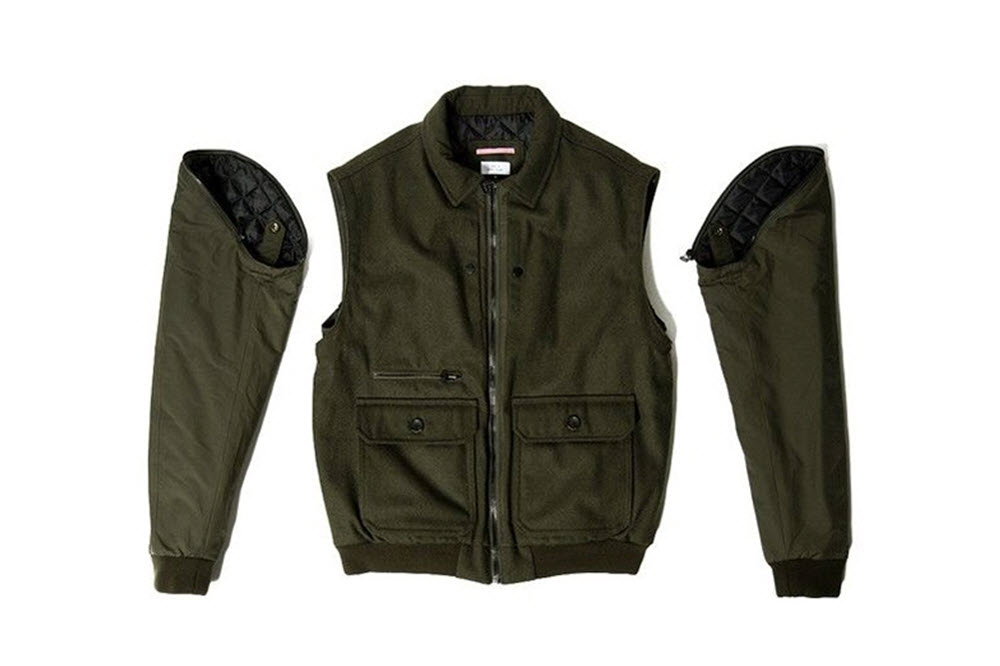 Nike Bruin – While everyone is hyped about the powerlaces in the Air Mag, NikeLab drops another landmark sneaker. Those slick Bruins Marty wore prior to arriving in 2015 with Doc Brown is now available. The full-grain white leather uppers are matched with a bold red swoosh. The sneakers originally dropped in 1972, and is set to hit select NikeLab stores today.
Source: Nike