A Bathing Ape Halloween 2016 – You know what's scarier than a blend of Baby Milo and Frankenstein? The price tag! I kid, but it's pretty much a given that BAPE will charge a premium for their fleece. This Halloween, they are taking some familiar Halloween monsters and apply their signature camouflage and caricature. The collection will include the full-zip hoodie, graphic T-shirts, and a small-run of limited eyewear. These novelty sunglasses will also come with a hard coffin shaped custom case.
Source: BAPE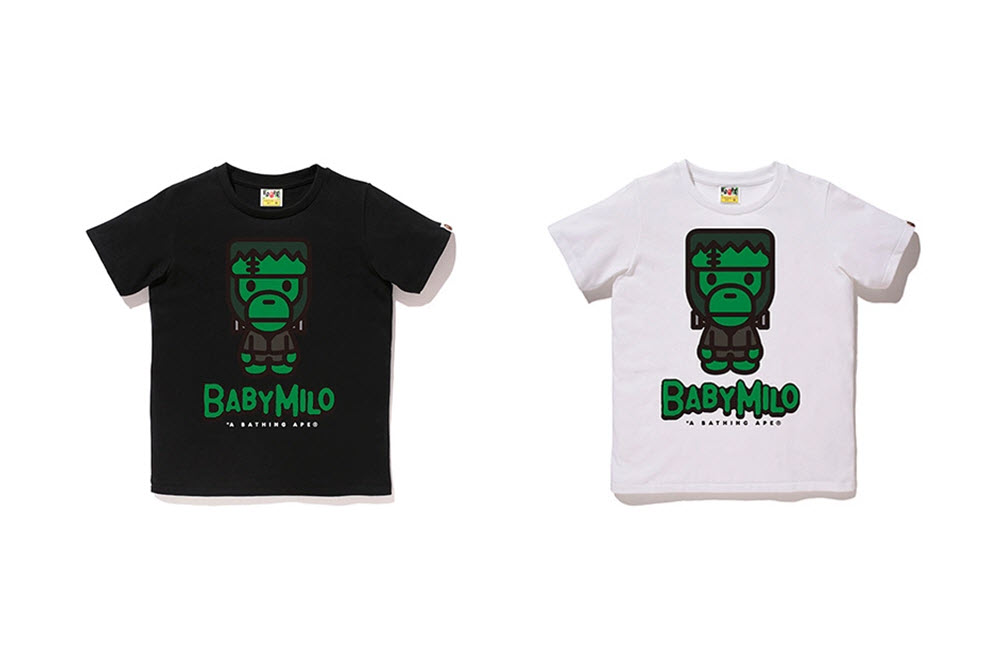 UNDEFEATED x Gears of War 4 – UNDEFEATED has learned nothing from their last collection with popular first-person shooter video game HALO and has opted to team up with Microsoft again for a contrived Gears of War 4 collection. Streetwear has nothing to do with video games, but that won't stop UNDEFEATED from making military-themed sportswear pieces with subtle hints of the Gears of War franchise sprinkled in. Strangely enough, the collection looks really good, but I just can't see these two industries meshing. I play a shitload of DotA and I wouldn't want Wraith King anywhere near a Box Logo. Anyways, look for a pop-up shop to appear at the La Brea Undefeated Chapter store, October 16, for limited hoodies, tees, and headwear.
Source: UNDEFEATED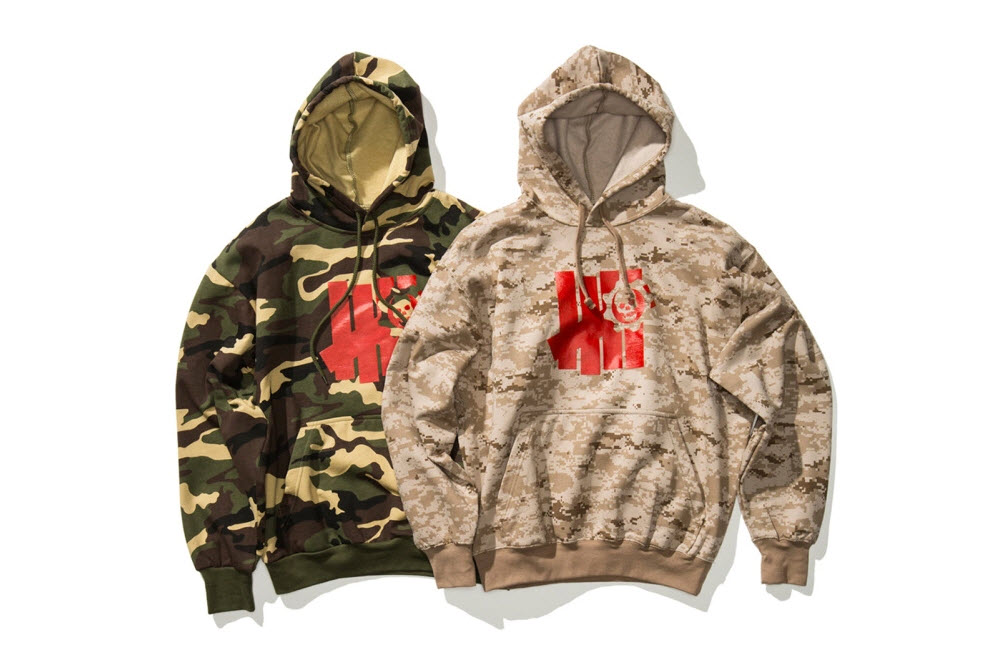 BornxRaised Fall/Winter 2016 – BornxRaised has been killing it with their graphic T-shirts and athletic fleece, and for fall and winter they're stepping into cut-and-sew. In addition to prints and sportswear the Los Angeles-brand develops a new "Cut-and-Sewn" that plays with hard-wearing textiles such as Japanese twill, knitted jersey, and loop-back French terry. BornxRaised latest collection is set to drop in stores and online this Friday, October 13.
Source: BornxRaised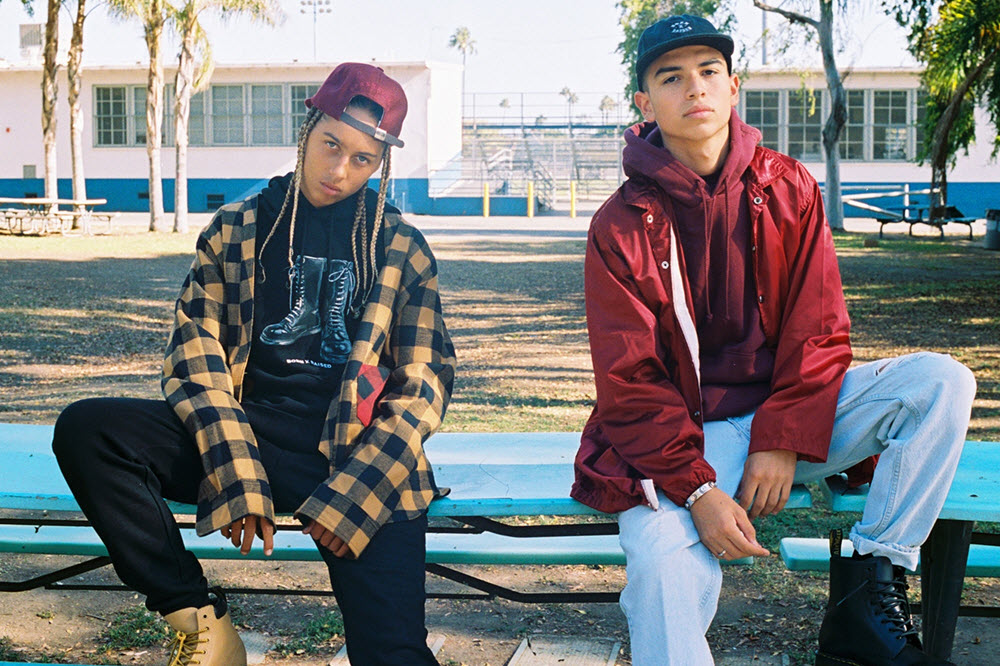 G-Shock GA-700 – With Apple and Fitbit slashing prices, it's become much easier to find a capable watch for travelling. G-Shock isn't going to sit idly by, as their new GA-700 packs in a lot of features for $99. The latest G-Shock features a familiar heavy-duty silhouette and has a centered front button that activates a bright LED light, and features 200M water resistance, world time with 31 time zones, four daily alarms, stopwatch, countdown timer, an both 12 and 24 hr time formats.
Source: G-Shock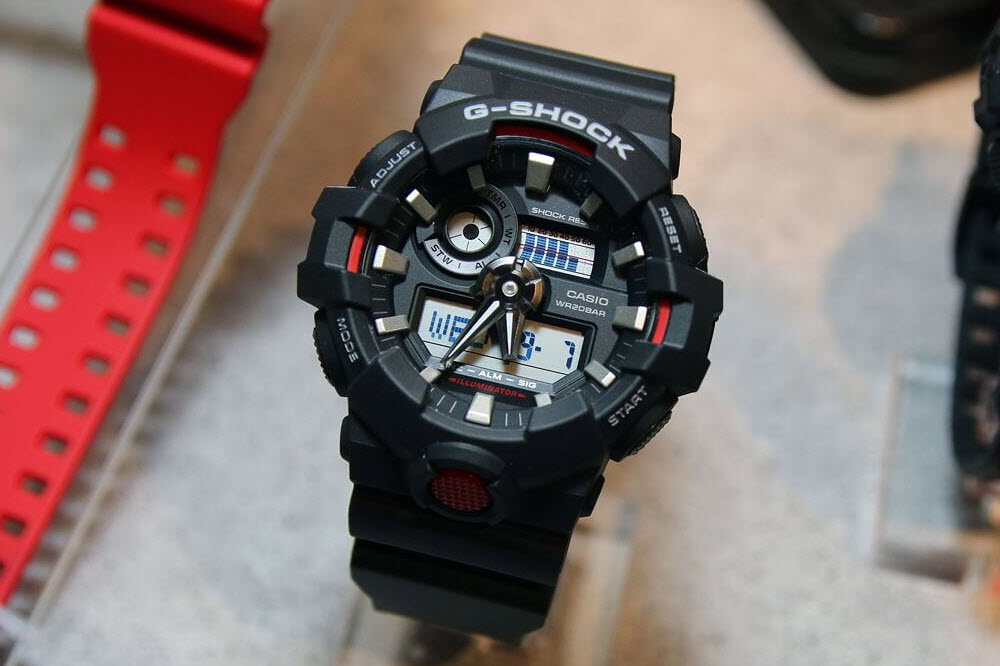 Denzel Curry for UO x Alpha Industries – Alpha Industries has been making flight jackets for over sixty years, and nearly every streetwear has some version of this classic bomber this season. Urban Outfitters (UO) on the other hand have something else in mind and takes elements of the MA-1 and fill in the rest with the liners found on the iconic M-65. This latest collaboration has the MA-1 arriving with an exposed quilted pattern found the a separate M-65 liner, but all the accoutremant and details of the bomber. This exclusive collaboration is modeled by up-and-coming XXL Freshman headlining artist Denzel Curry, and should be hitting stores very soon.
Source: Urban Outfitters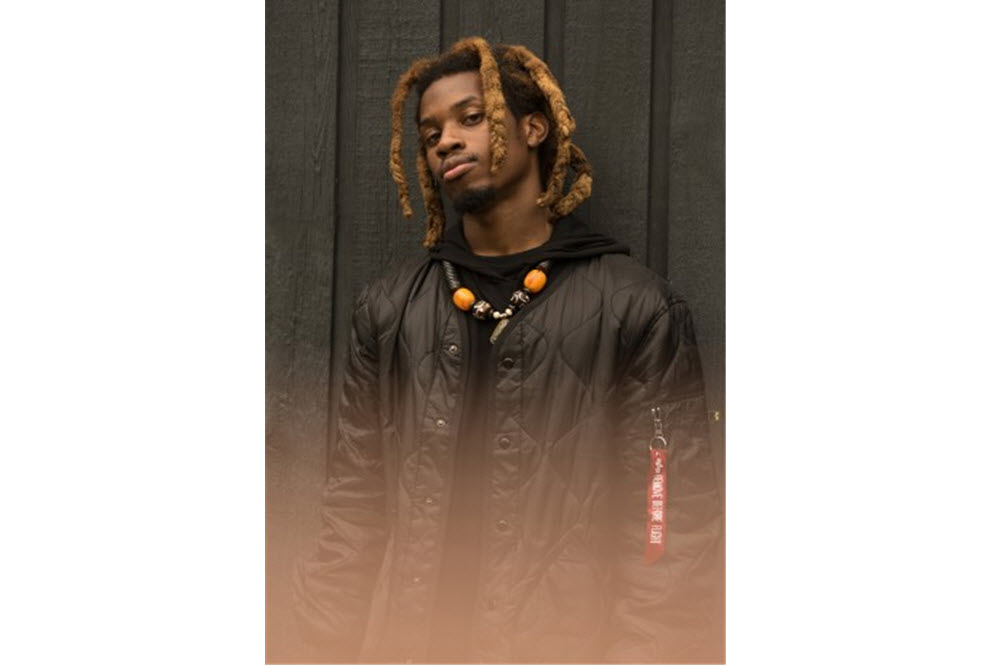 United Shapes Orbit – If I learned anything from The James Brand it is that making hardgoods is infinitely more difficult to printing a batch of T-shirts. However, United Shapes a sister brand of Owner Operator is familiar going against the grain and have developed their own snowboard. The new Orbit is made for those that like to carve up the mountain. The board gives up the twin shape for a fish-tail, an aggressive front, and a wider over-all board. The board is a bit shorter than most coming in at 151 and 157, but is easier to control and ready to shred.
Source: United Shapes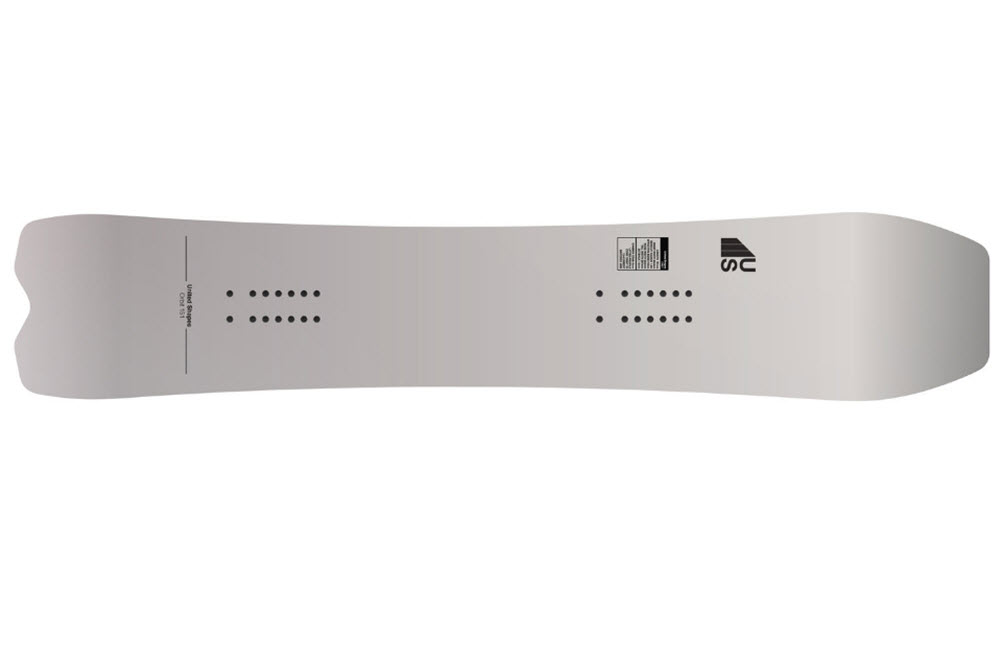 adidas Y-3 Cross Lace Run – As a long-time sneakerhead I believe that casual sneaker technology is ubiquitous. If I'm looking for a real running shoe, I buy Mizuno. adidas has been able to strike a chord with fans because they continue to innovate shape, design, and silhouettes. The new adidas Y-3 Cross Lace Run is another case in point where the runner experiments with a moccasin design and unorthodox laces. The inventive uppers sit on a comfortable BOOST sole and are arriving in stores soon.
Source: adidas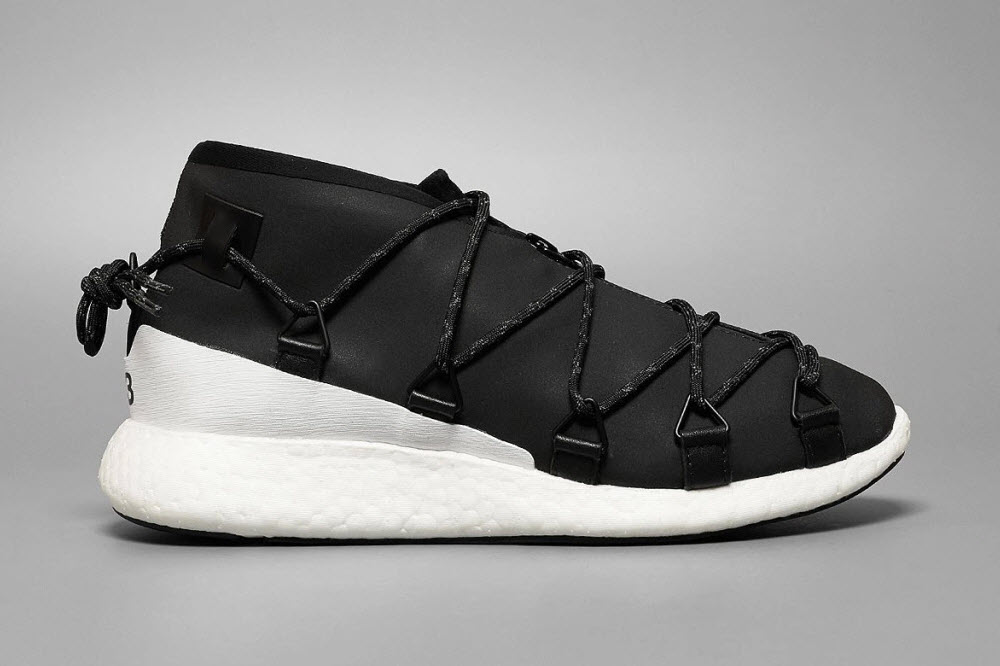 Chance the Rapper x New Era – What was once a shopping mall kiosk bootleg has become official merchandise. The "3" New Era that Chance the Rapper has been sporting has been officially been produced by New Era. The snapback arrives with a white "3" embroidered across the front and commemorates the Chicago native's third mixtape, Coloring Book (which is fire). The snapback is available now and retail is set at $45.
Source: Chance