Johnny Cupcakes  x G-Shock – Whether you're still rocking Johnny Cupcakes or not, this brand from Boston still has one of the strongest followings. G-Shock teams up with the brand this Fall and releases a special edition of the popular GDX6900. Adorned in a pastel green, the watch is accented with colorful sprinkles that mimic the frosting on cupcakes. The special edition G-Shock is set to release in November with a retail of $140, and will be available at G-Shock's SoHo location along with Johnny Cupcakes' online shop.
Source: Jonhny Cupcakes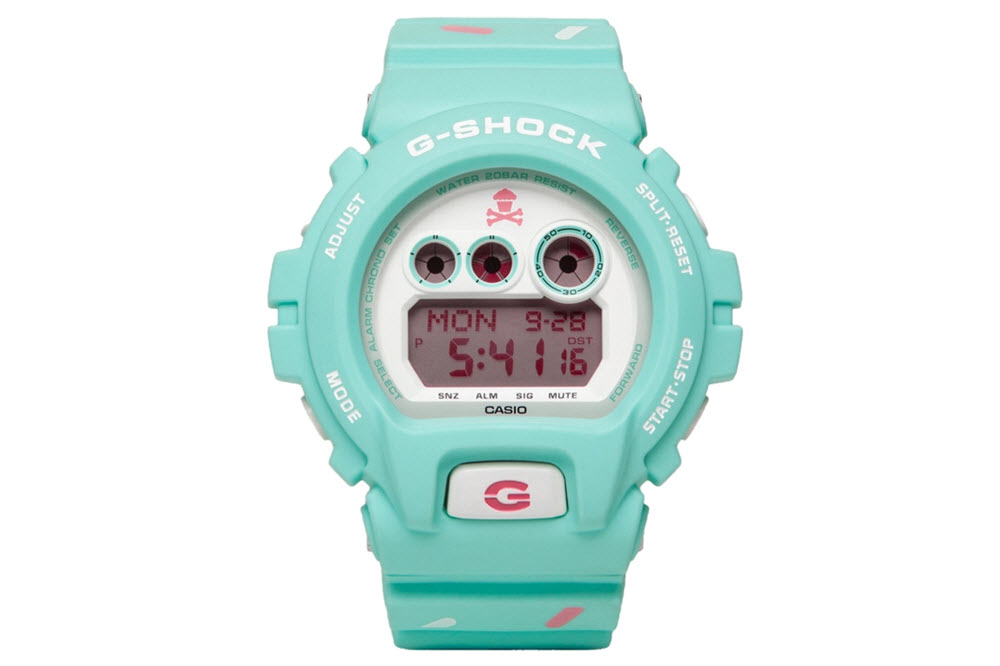 Burton Thirteen Snipe Bag – When you got designer Yousuke Aizawa at the helm of Burton Thirteen, you can expect some pretty bad ass stuff. The Snipe backpack is the one of the first accessories out of the gate and it's a stealthy snowboarding bag that looks like it can handle a nuclear holocaust. Made from a special rugged nylon filament, the bag is tear resistant and features a thin layer of polyurethane for additional protection from wind and water. The bag has a minimalist look that includes minimal branding and highlighted by subtle leather detailing, and piping made from premium cowhide. The Snipe backpack is available now with a retail of $409.
Source: Haven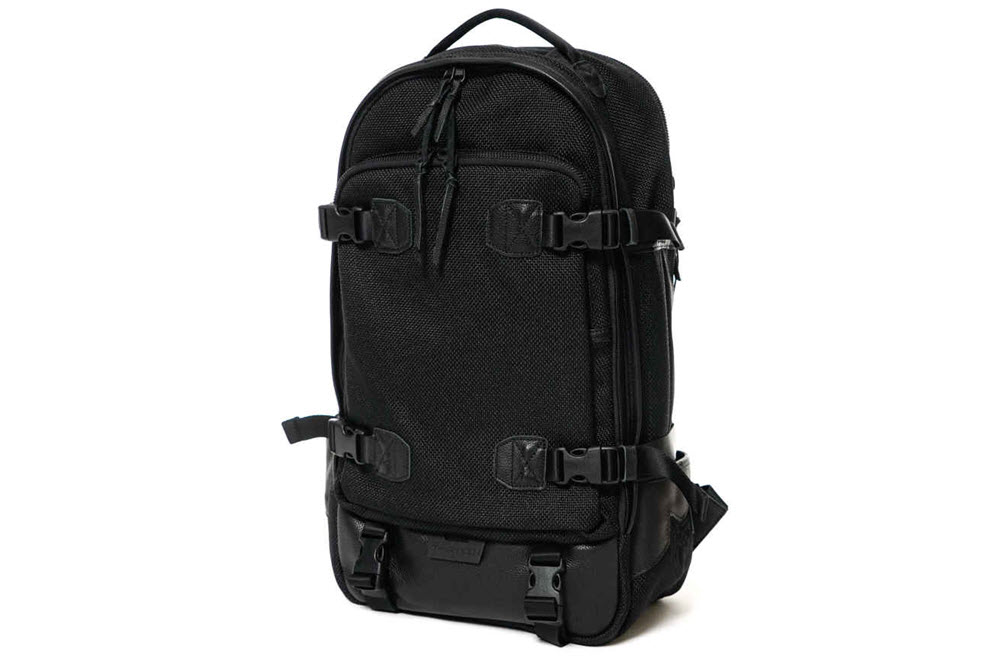 Canon G5 X – With Sony's RX100 series still kicking ass Canon went back to the drawing board, and has come out with the all-new G5 X. This compact point-and-shoot should serve as a legitimate rival to the RX100 Mark 4 with its large 1-inch sensor, and a optical lens that has a 35mm equivalent focal length of 24–100mm. The versatile lens is paired with an electronic viewfinder, a multi-angle LCD, and a heavy-duty constructed body.
Source: Canon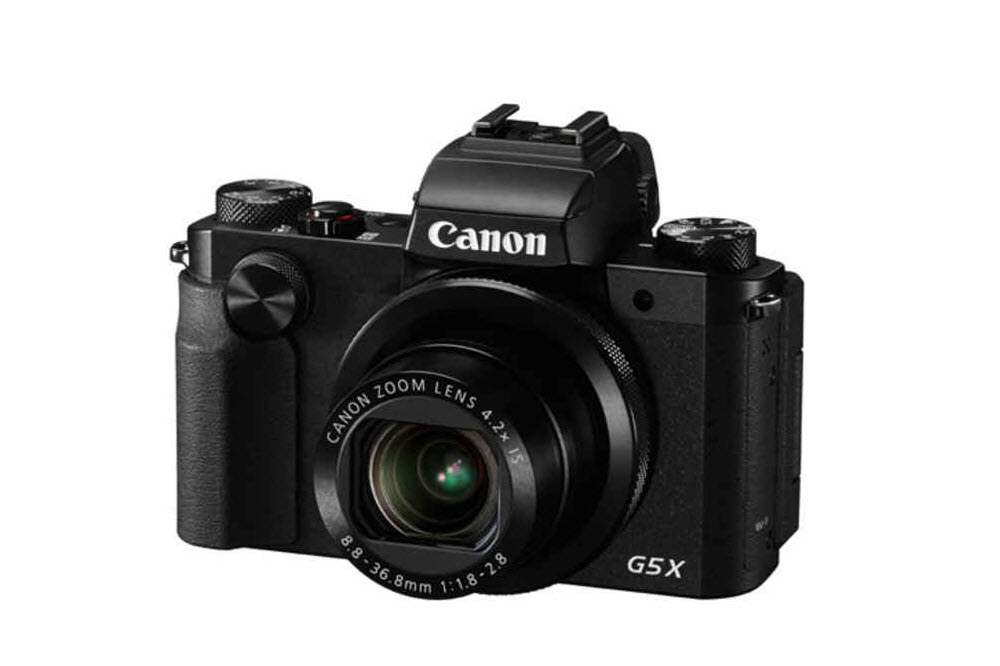 adidas Skateboarding Busenitz Gore-Tex – adidas Skateboarding may not have taken off like Nike SB has, but doesn't mean they don't have their share of hot kicks. One of the staples in the adidas Skateboarding camp is the Busentiz. With its eye-catching low-profile silhouette and its indoor soccer pedigree, this sneaker has been perfect for skate. For Fall 2015 the Busenitz will include a layer of Gore-Tex to ensure your feet stay dry during inclement weather. Debuting in a vibrant red suede the sneakers come with black and gold accents. This stunning sneaker is available now, and it's clean aesthetic means it'll work well even if you don't skate.
Source: Rock City Kicks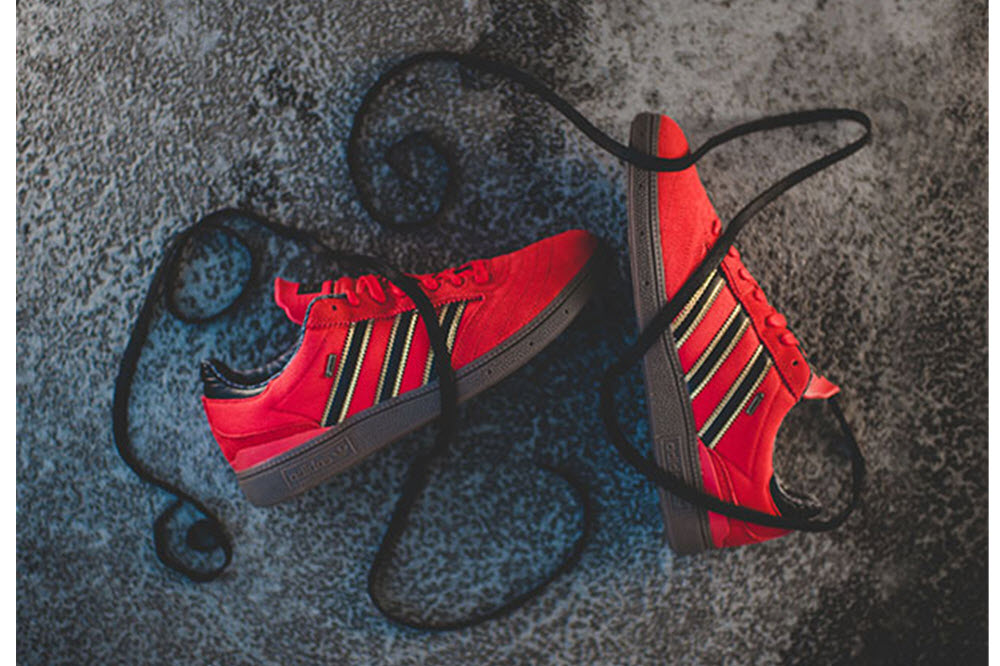 Supreme x Independent – After a successful project nearly three years ago, Supreme teams up with Independent once again for a capsule collection for this Fall and Winter. What began with a couple of trucks has now moved on to a menswear collection that includes a knit Independent logo sweater, a quilted work hacket, and a heavy dose of graphic-laden T-shirts and long-sleeves. The collection maintains a gritty perspective often found in skate culture, and is set to release in stores this Thursday, October 15.
Source: Supreme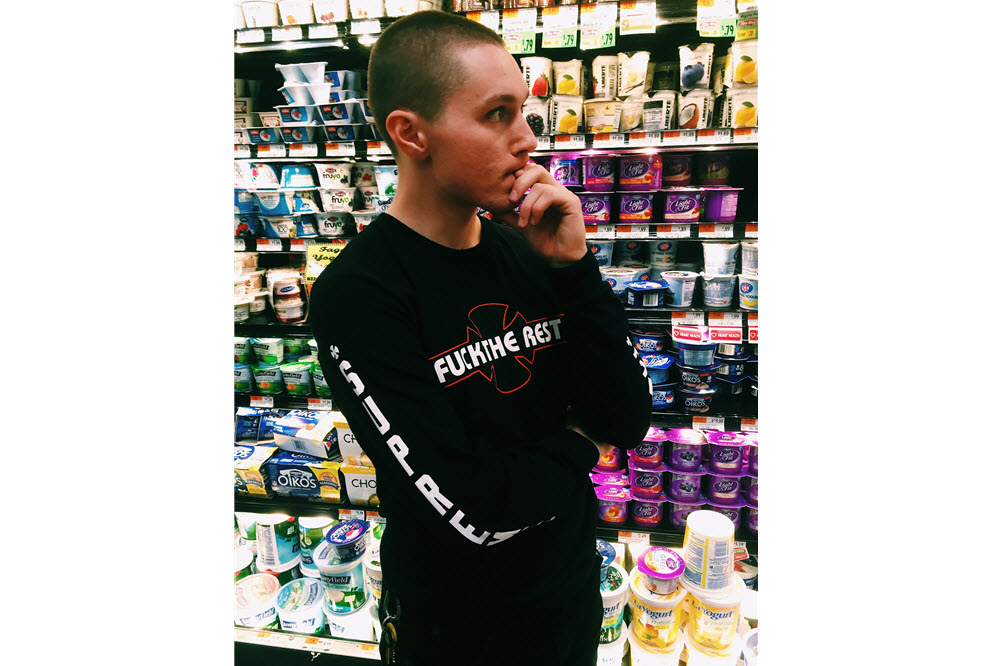 Rapha Loopback Trouser – Cycling is great for your muscles and joints, but it can be real tough on your junk. Thankfully, there are brands like Rapha making it real easy to enjoy your ride. The Loopback Trouser are riding pants that can also work in a casual office environment, but what makes it stand out is the sue of a lightweight and durable Pertex® fabric. The pants have a bit of stretch for comfort, and it comes with a special loop construction that improves moisture transfer to the skin. The outside is also treated with DWR, so that a little rain won't ruin your day.
Source: Rapha
The Fourness x adidas – The Tubular from adidas finds a new design partner in Japan's The Fourness. The radical design of the Tubular runner lends itself to a custom navy jacquard knit navy-colored upper with an oversized houndstooth pattern. The midsole uses a contrasting white while co-branding appears across the tongue tag and insoles. The silhouette of the Tubular blends perfectly with the print to create a sneaker that has looks both casual and refined.
Source: Feature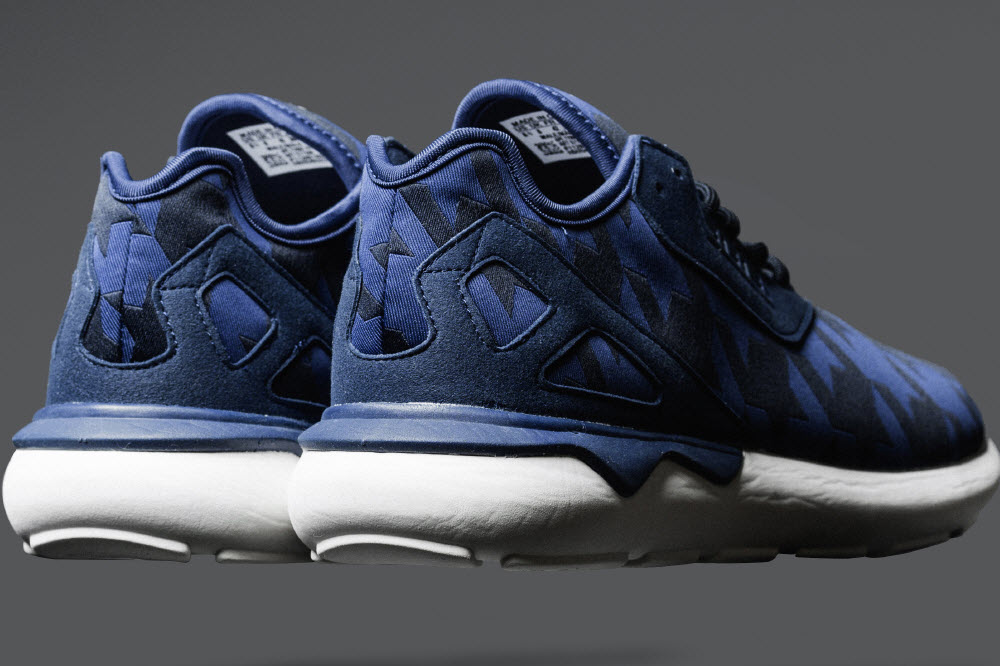 Oakley Latch – Supreme alum Atiba Jefferson and Eric Koston, along with Sean Malto and Curren Caples, come together to build a pair of sunglasses from the ground up. Using skate as their core inspiration the Latch is an all-new design that borrows bit and pieces from the past, and elevates it with a new clipping system. The Latch is made with a clever design that allows the sunglasses to securely clip on to your T-shirt. The Latch is available now and prices start at $130.
Source: Oakley