Stone Island Shadow Project Spring/Summer 2014 – With the winter cold winding down Stone Island shows what is in store for their Shadow Project line for Spring and Summer. The Italian clothier continues to experiment with new looks through the Shadow Project with a collection inspired by vector lines and geometric angles. With architecture as a strong influence the upcoming pieces are a slight diversion from the vision initially envisioned under Errolson Hugh.
Source: Shadow Project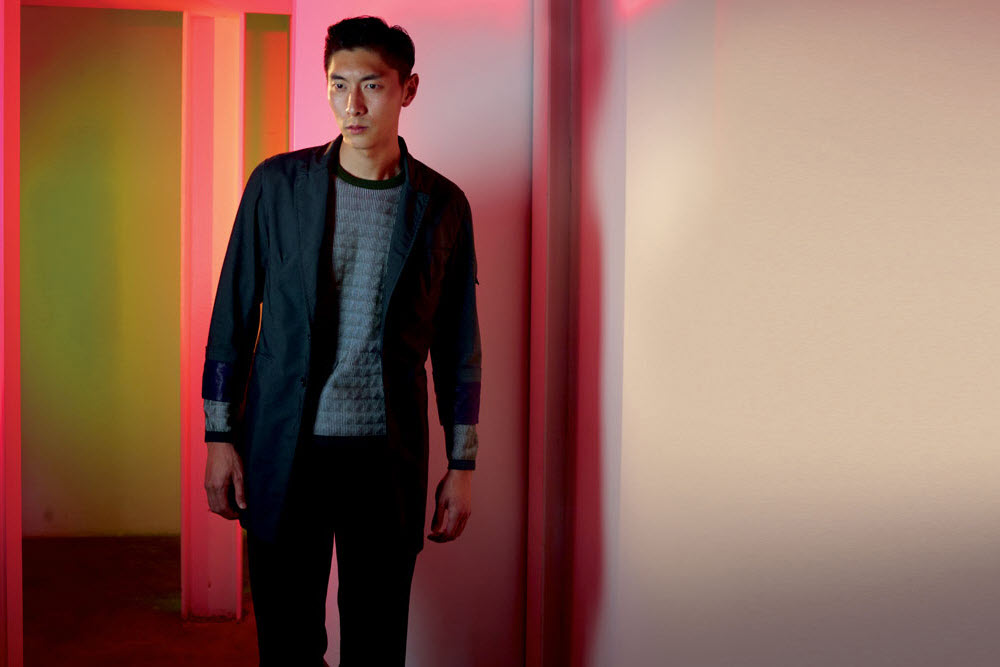 Parabellum x Negative Vibes – The leather craftsmen at Parabellum have never been content with making the typical accessories. Their latest leather piece is made in collaboration with Negative Vibes and features details from the Knights Templar. The new "Templar Chain" is a chained leather attachment with chains made by carefully restoring chains originally made to decorate the scabbards used by members of the Knights Templar. Each ring in the woven chain are intricately polished, and is finished with Parabellum's signature bison leather strap.
Source: Parabellum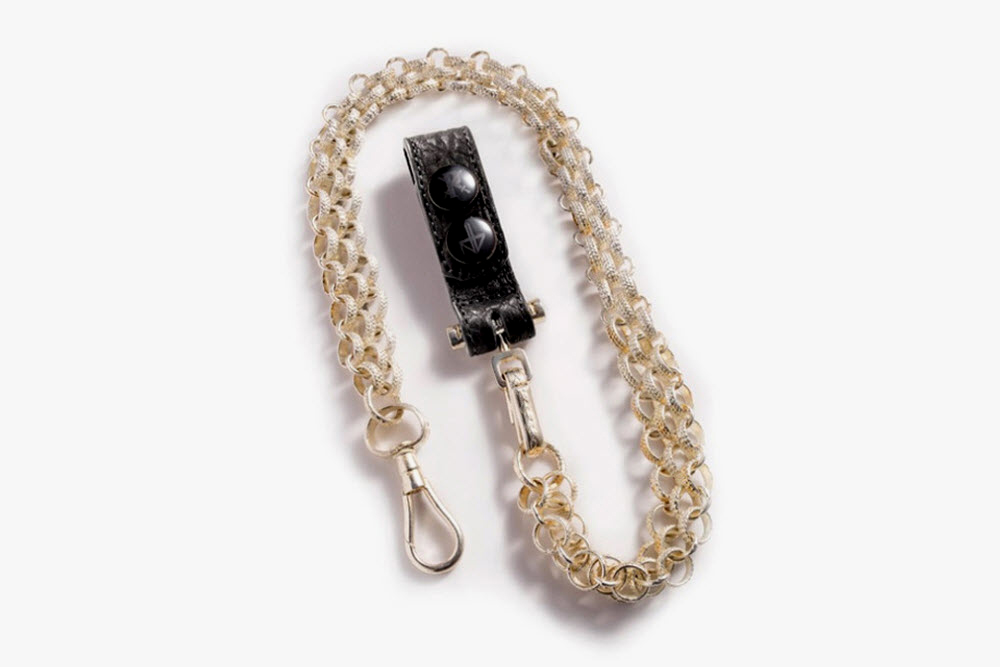 NEIGHBORHOOD Spring/Summer 2014 – NEIGHBORHOOD is a staple in street fashion across the globe and their lookbook for Spring and Summer 2014 shows how they remain on top of the heap. The collection pays particular homage to American style with elements of motorcycle culture, work wear, and splashes of military influence. Look for distinct leather jackets, rugged work coats, and a host of new floral, leopard, and camouflage patterns. The collection is due out in retailers with the next few weeks.
Source: NEIGHBORHOOD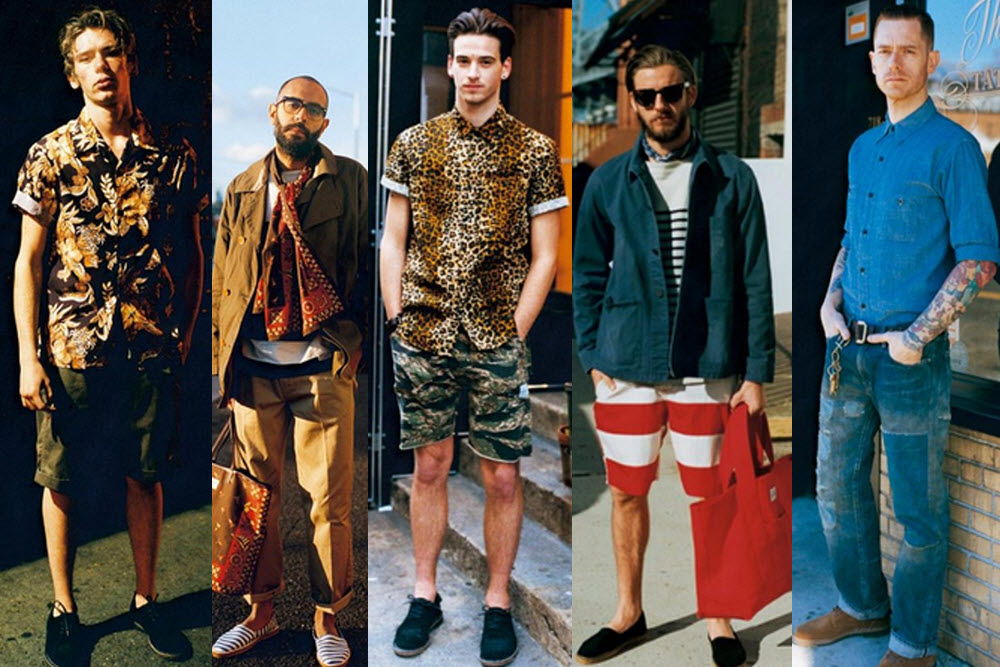 New Balance "Barbershop" Pack – Due out for Winter 2014 is New Balance's ode to the corner barbershop. As part of New Balance's "Elite" edition is a trip of runners that have been dubbed the "Barbershop" pack. The runners are based off of the familiar red, white, and blue barbershop poles and comprises of the 1600, 580, and 999. The uppers feature premium pig suede and come with inserts that maintain the barbershop theme. Look for the collection to hit stores on February 3.
Source: New Balance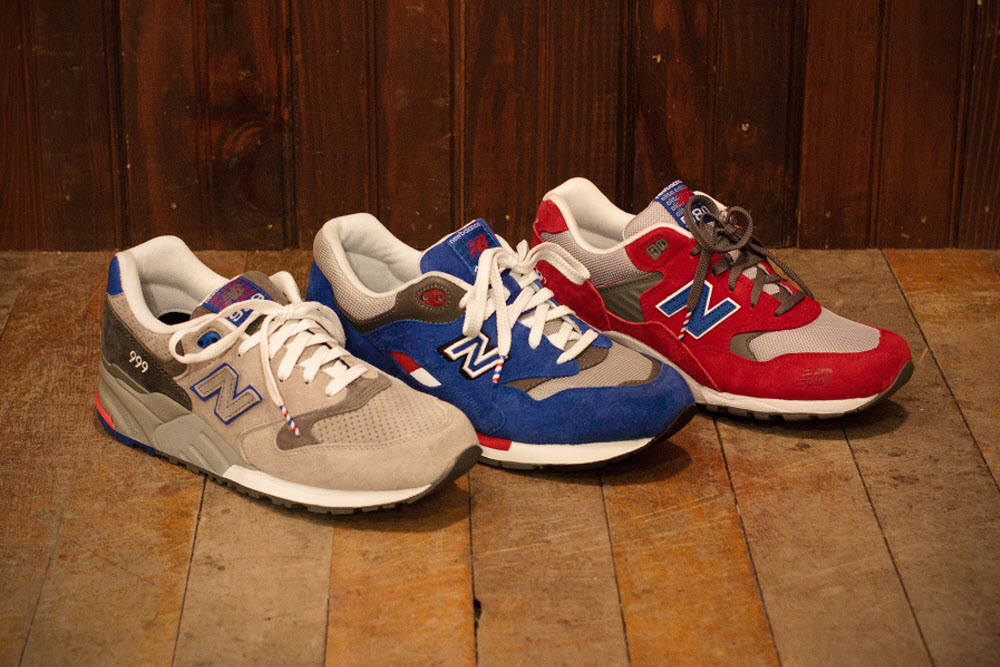 Olympus "E-M10" – Olympus has always played second to the likes of Canon and Nikon, but the Japanese company owns Mirco Four Thirds technology and their ability to cram large sensors into small spaces has the market booming. The latest entry is the "E-M10" a palm sized interchangeable lens camera with blazing fast auto-focus, a 16mb sensor, WiFi, and in-body image stabilization. In addition to the powerful specs the camera also comes with a metal body that has a sturdy and robust construction.
Source: Olympus