Once upon a time, America was everything and the only thing.  I'm a by-product of the '80s and '90s, so as far as I can remember, the USA was kickin' global ass and the world was leaning into it.  The industrial revolution opened up the auto industry, then our economic rise inspired cultural dominance.  Atomic bombs, Rock & Roll, the silver screen, the Internet, these were all things we created and paraded.  But 2014 is a far-off place from 1980.  Today, terrorism is daily vernacular, subprime mortgages took the piss out of us, and Korean music and film have dwarfed Hollywood.  It's not that the States' influence has declined necessarily, it's just that the rest of the world has caught up, (or even surpassed us in some regards).  And China is the elephant in the room.
This week, Chinese holding group AliBaba opened the biggest U.S. IPO in history, with a valuation around $231 Billion USD.  I don't even know how many zeroes that is.  And what's happening with their e-commerce businesses is indicative of where China is at large.  If you've been keeping up with our crew over Instagram, we are in Shanghai, and although I've been to Hong Kong like 25 times, this is my first step into mainland China.  We were invited by the folks at YOHO, which is sorta like the Karmaloop of the East.  This is the second year that they've been hosting Yo'Hood – something like a street fashion tradeshow, except open to consumers.  Top-tier brands from around the world are invited to participate with custom-kitted booths showcasing their collection.  The difference here is that the public is welcomed to enter, and scan pieces by phone to purchase.  Yo'Hood seeks to establish credibility with the Chinese consumer by providing legitimate product from the hands of the actual people who make them.  This is critical in a marketplace submerged with counterfeit goods.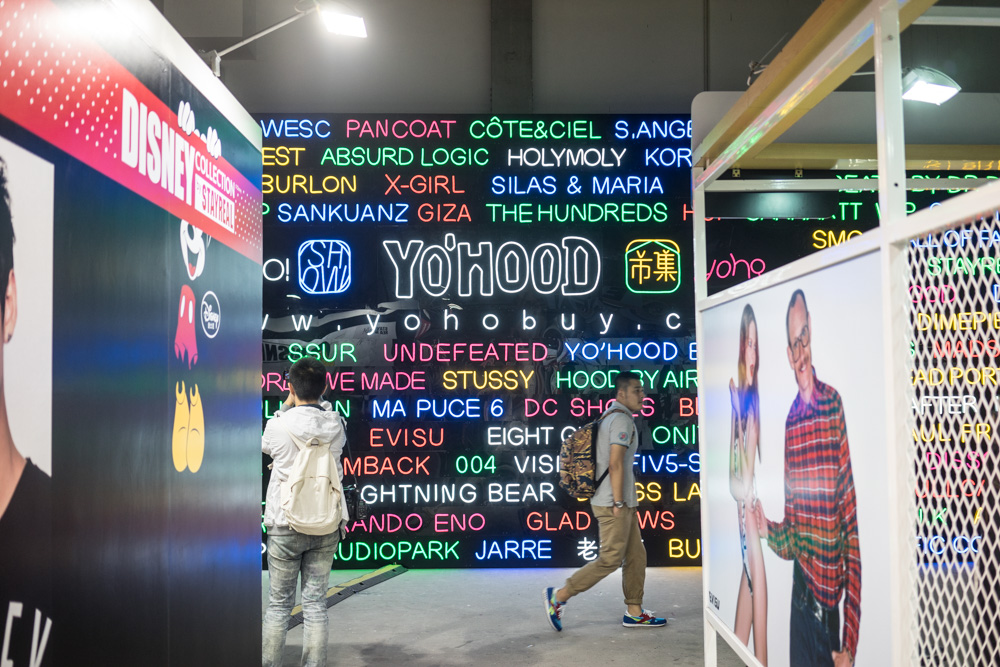 The Hundreds.  SSUR.  Undefeated.  Married to the Mob.  Stussy.  Been Trill.  Hellz Bellz.  Hood By Air.  Huf.  Herschel.  Just some of the American brands involved.  Then you also have Asian brands like Heather Grey Wall.  Subcrew.  Clot.  Vanquish.  For a week leading up to the show, we've all been living, eating, touring, and partying Shanghai together – in a sense, it feels a lot like grown-up Streetwear summer camp.
History is being made here.  China is the wild west, probably somewhat akin to how America felt and moved 100 years ago.  Just by the sheer volume of people and space, the opportunities are endless.  We've all known that, but it wasn't until we landed in China and experienced street culture here that our eyes were opened to how big we could go.  What's best is that in large part, China is a blank slate, so we have as much of a chance as a huge corporation like Nike as do you.
This is our exclusive coverage of Yo'Hood 2014.  Our goal here is to not only educate you on what is happening at this Shanghai street show, but how fast and pronounced Chinese culture and industry is surging as a whole. Thank you to Edison, KP, and Yoho for rolling out the red carpet and all the love.
Here we go.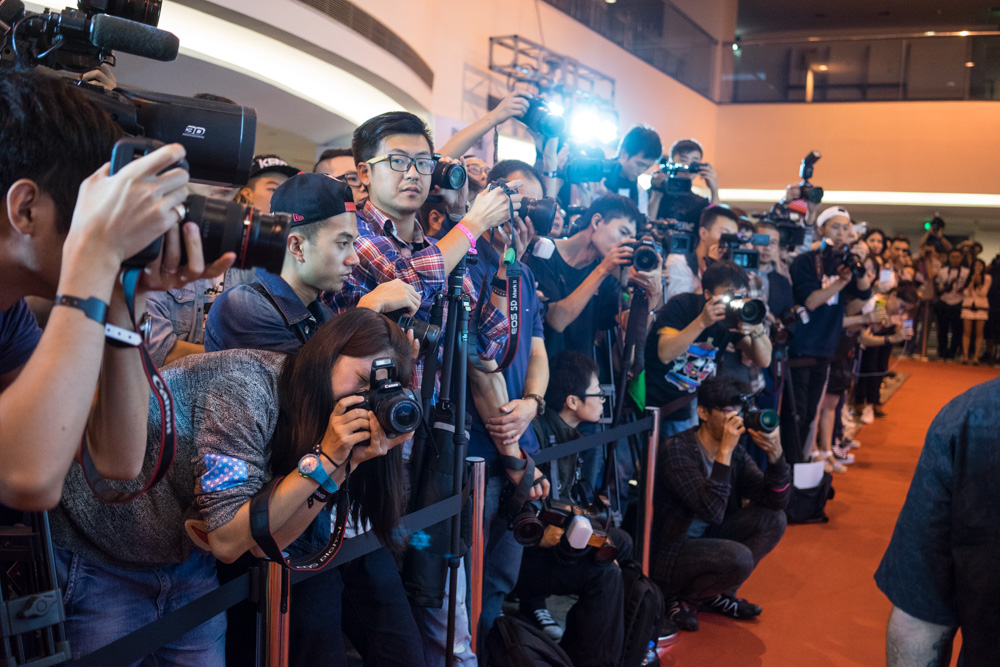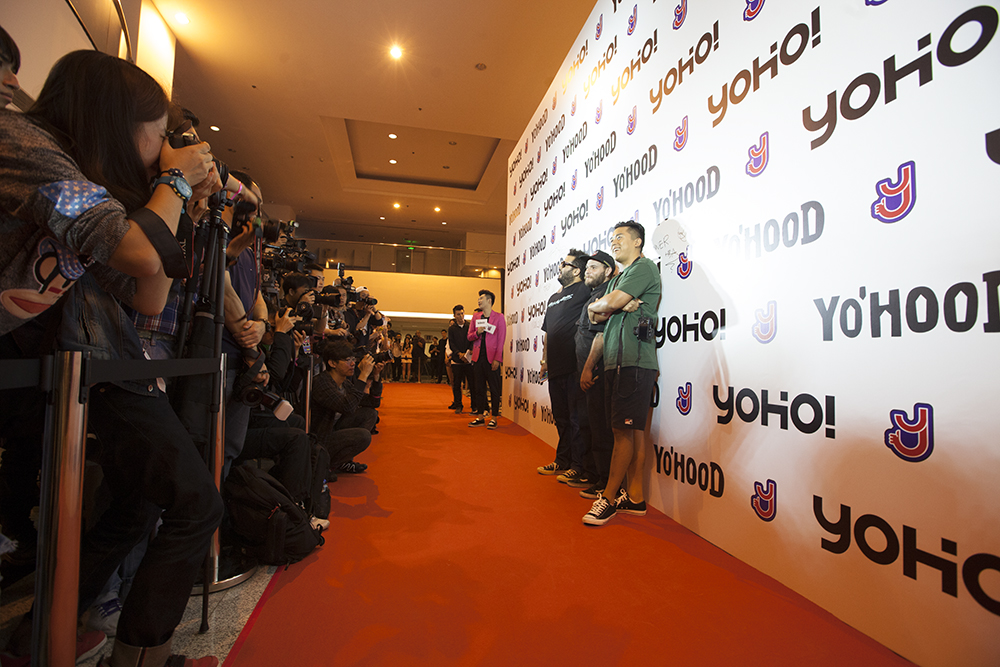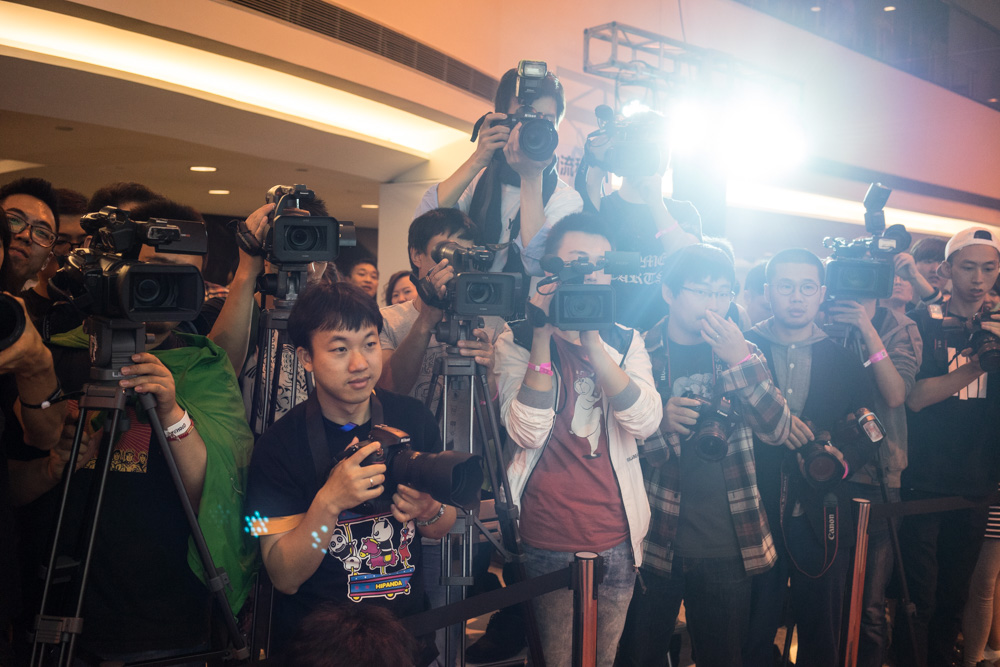 Our friends at Hong Kong-based UNITY Store / Subcrew: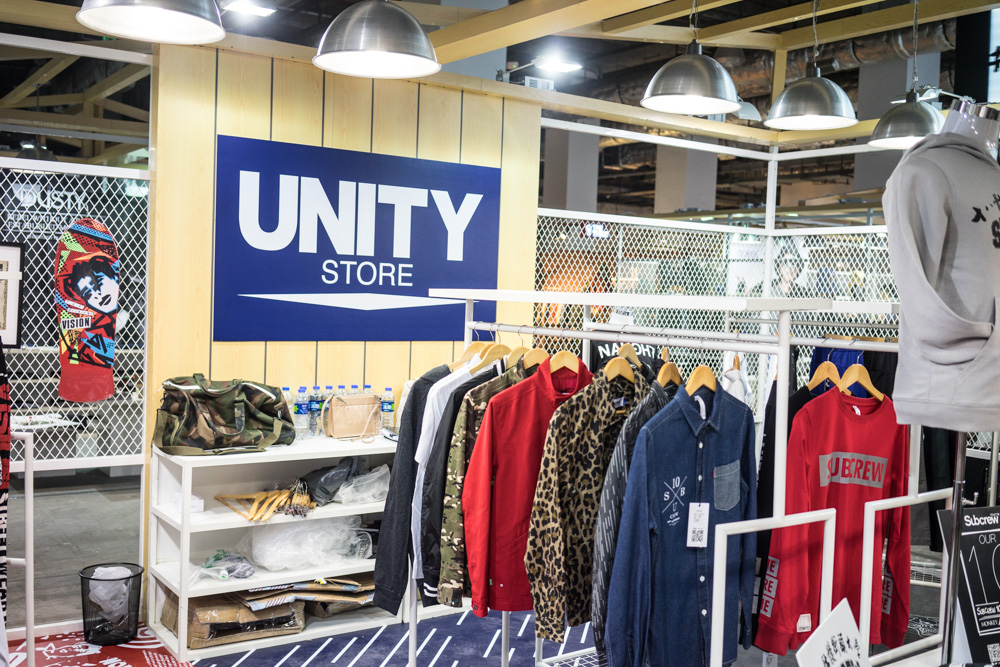 Inside the Nike booth: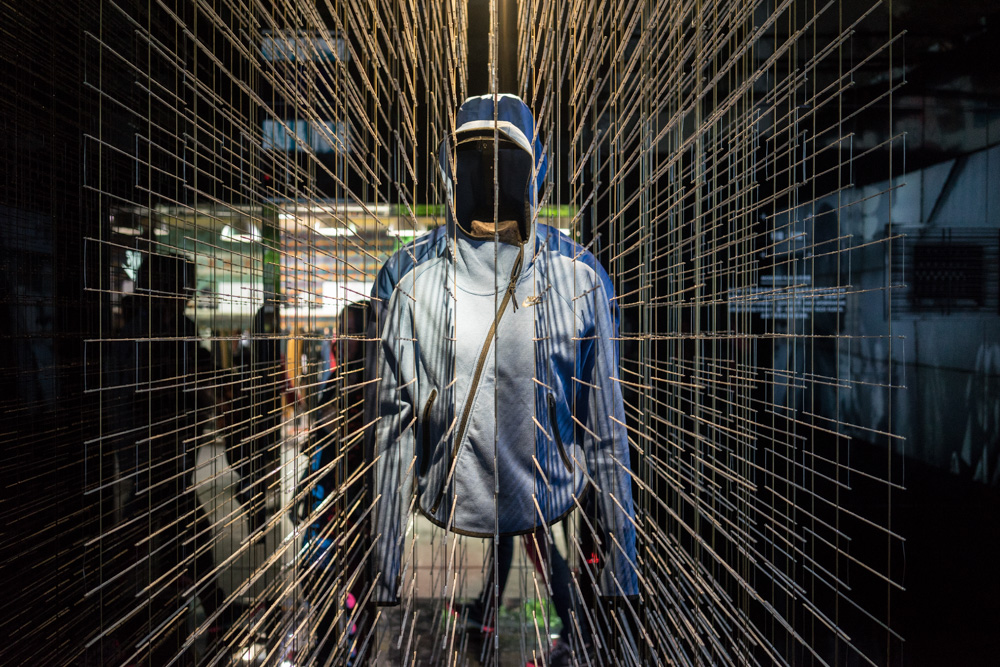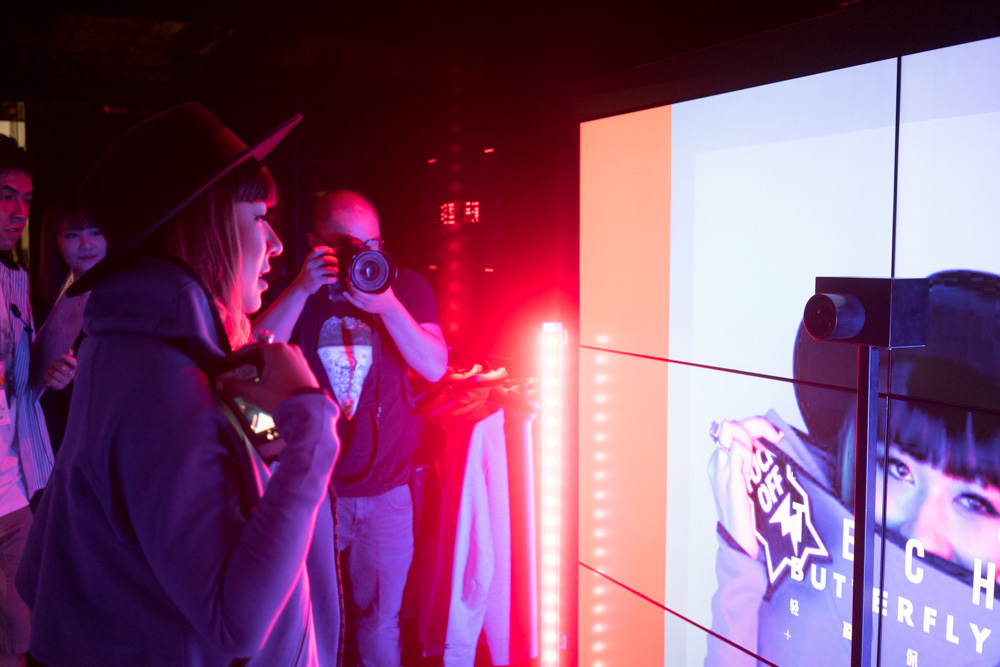 Madsaki!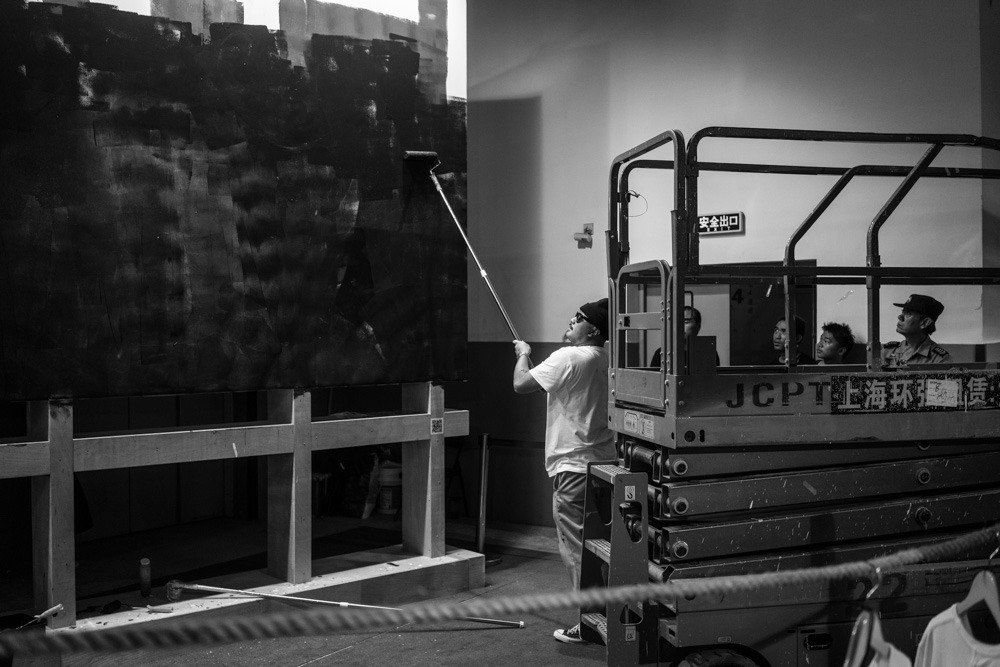 SSUR: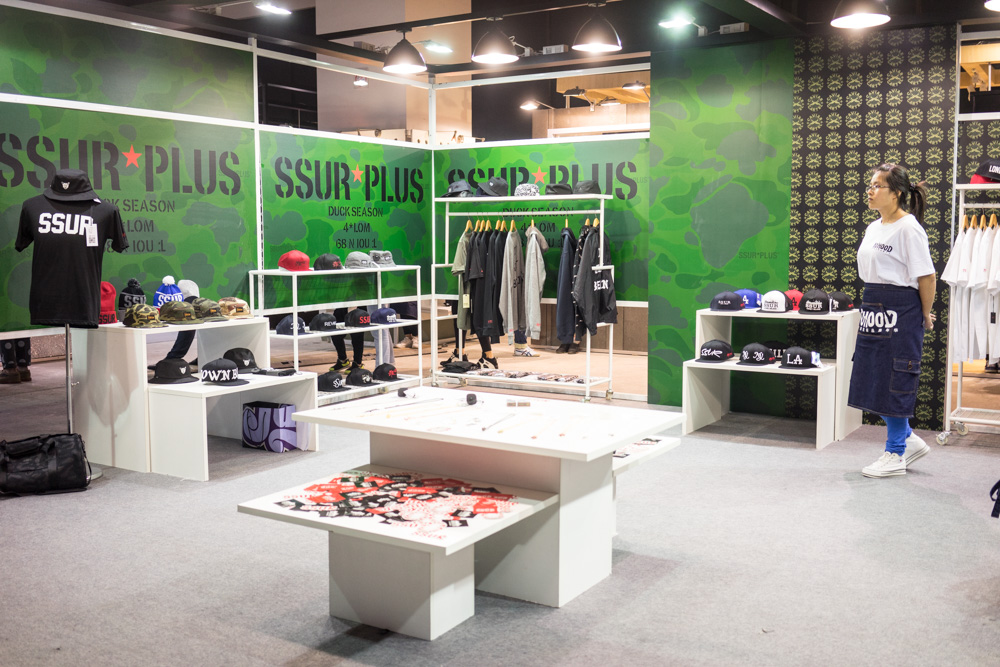 Undefeated: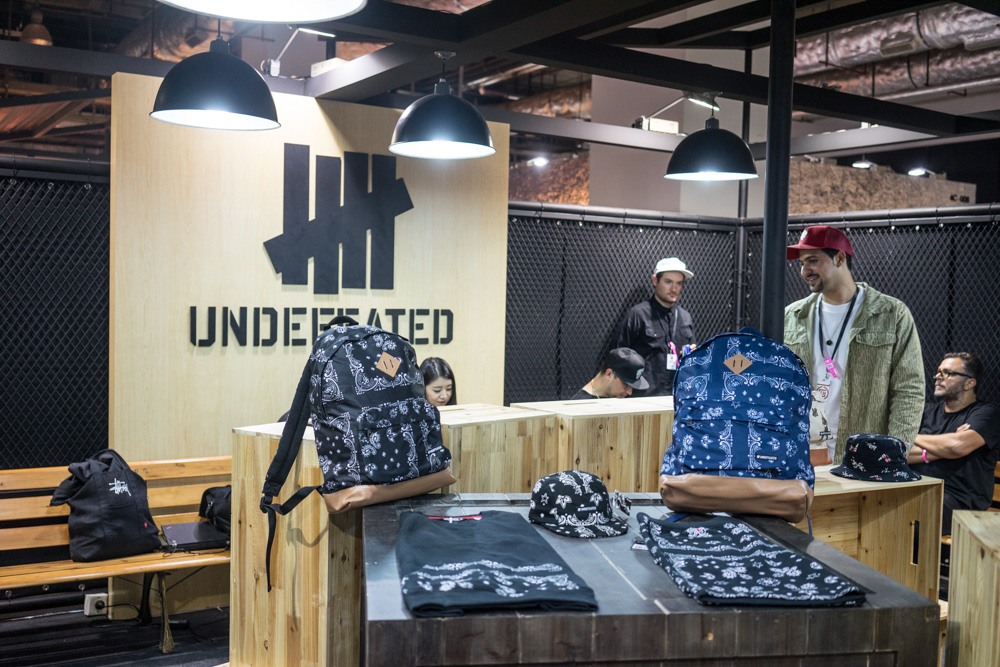 Both Ben and my favorite booth, Hood By Air: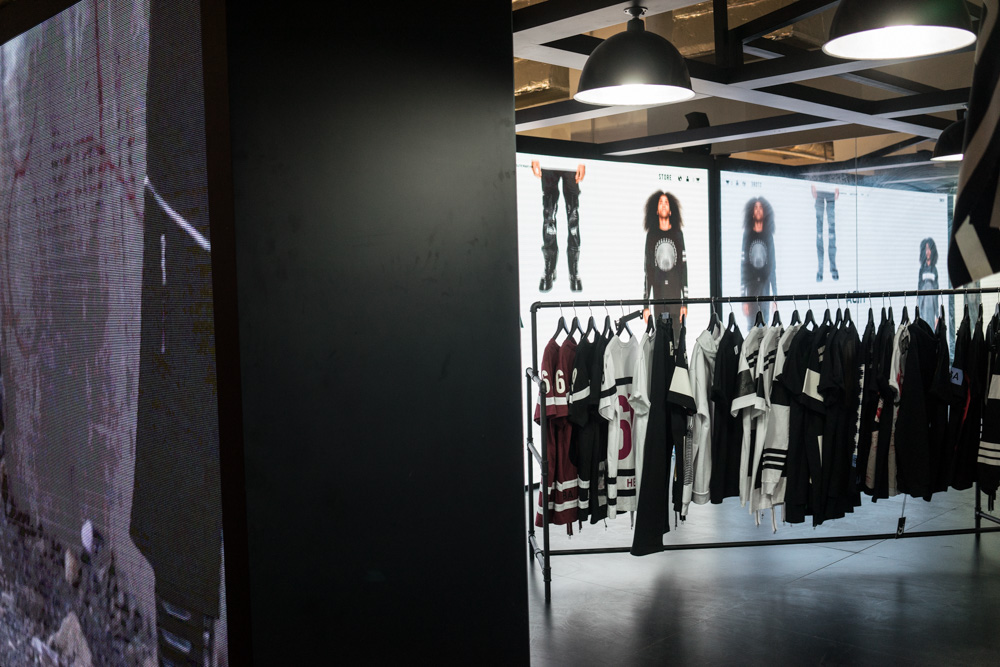 Within the walls of CLOT, highlighting the Married to the Mob collaboration with Peanuts: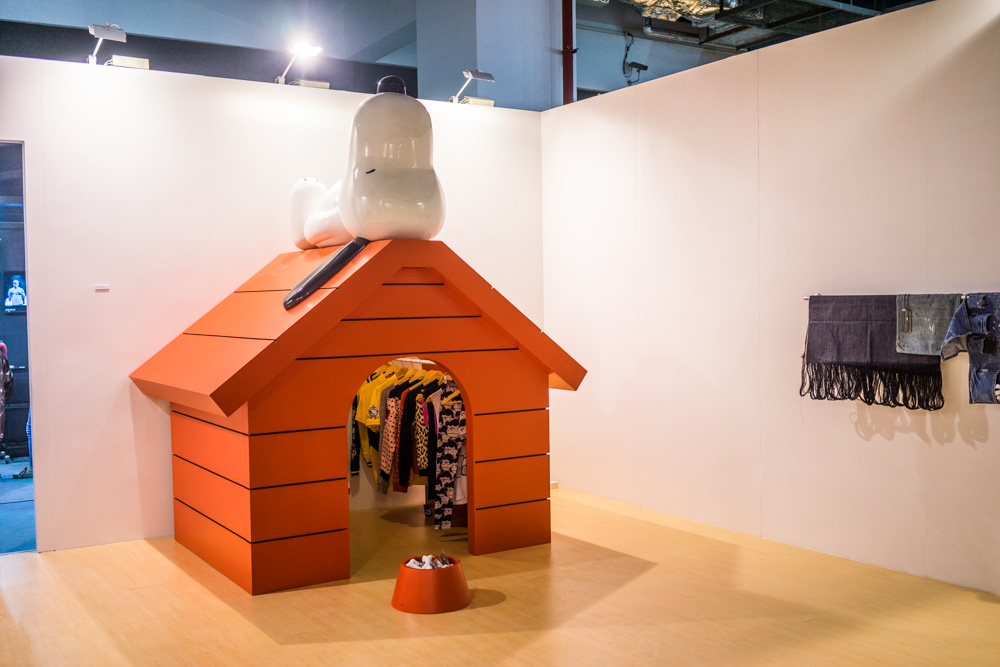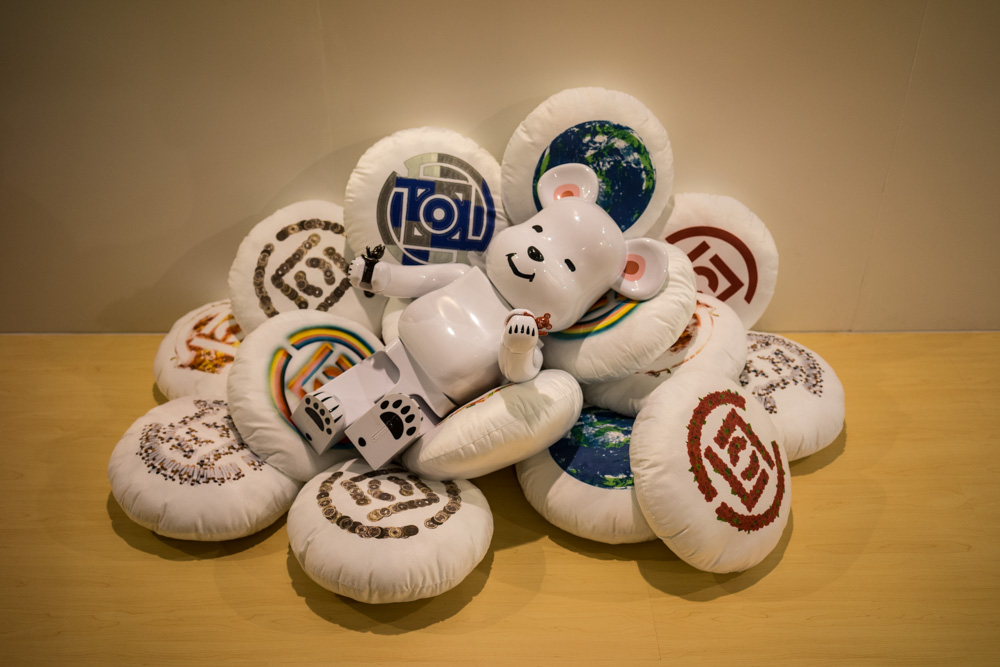 My favorite collaborative piece from the show (aka NEED), Vanquish X Fragment X CLOT: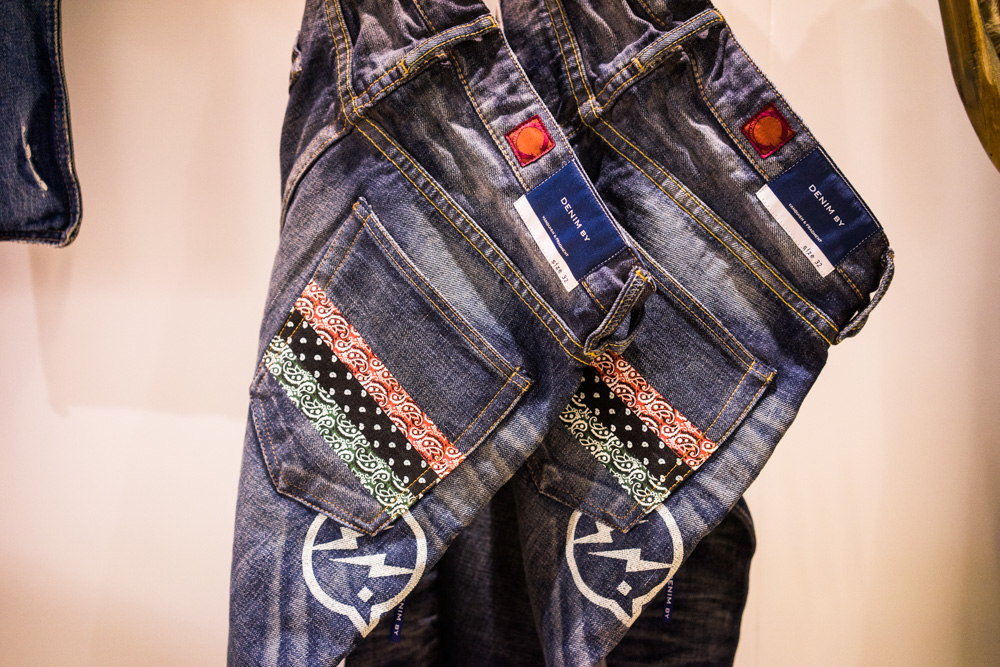 Nice to see Lanie here!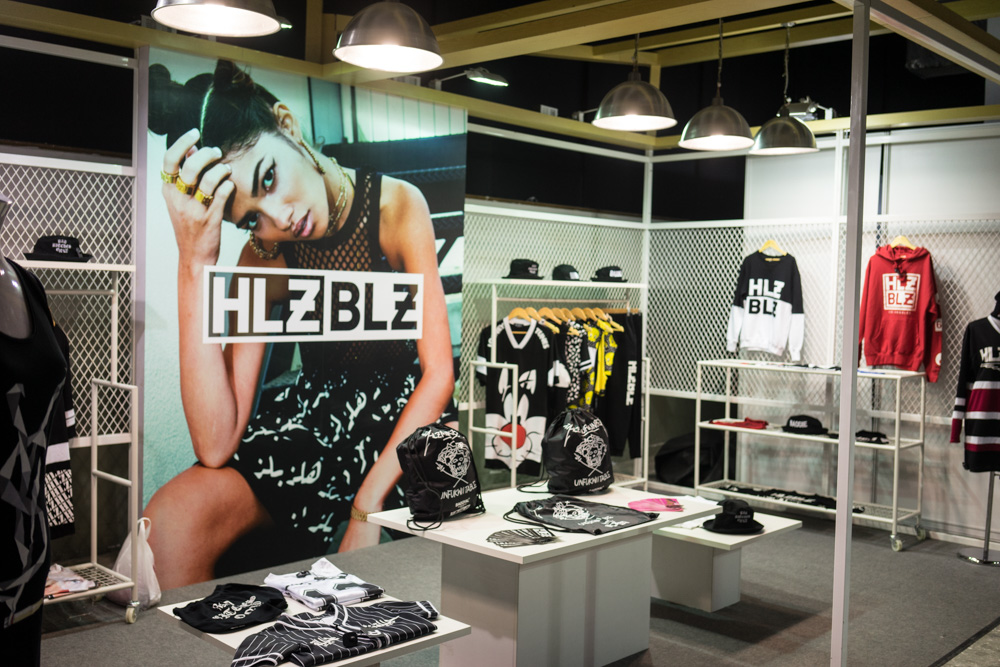 Hilary and friends: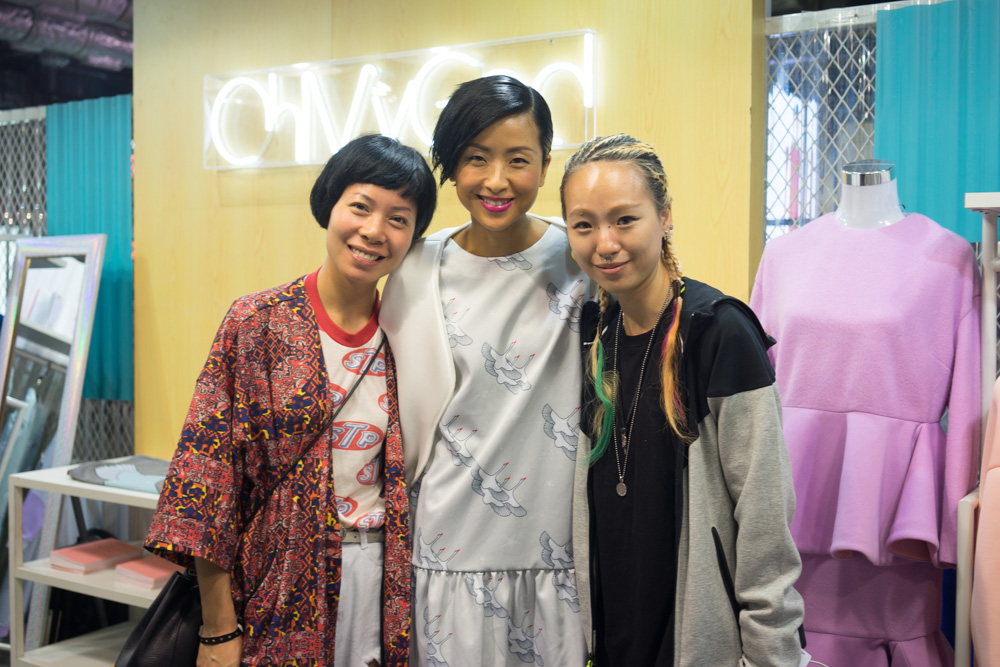 Edison Chen is the focal point of Yo'Hood, as his is the celebrity and tastemaking that have connected all the dots.  For our American audience, the best way I can explain his influence is Pharrell meets Leonardo DiCaprio or something.  Girls swoon, guys copy. He's a Chinese Beatle in a land hungry for Cool.  Along with cohort Kevin Poon, it is through our friendship and alliance that most of the brands got here.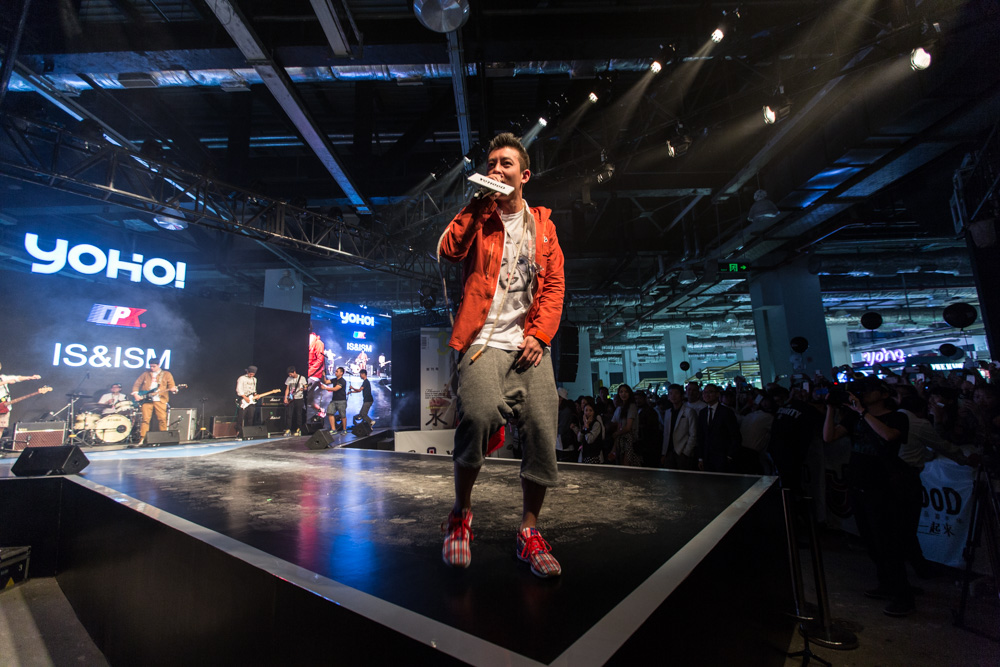 Elliott and Ben are my security: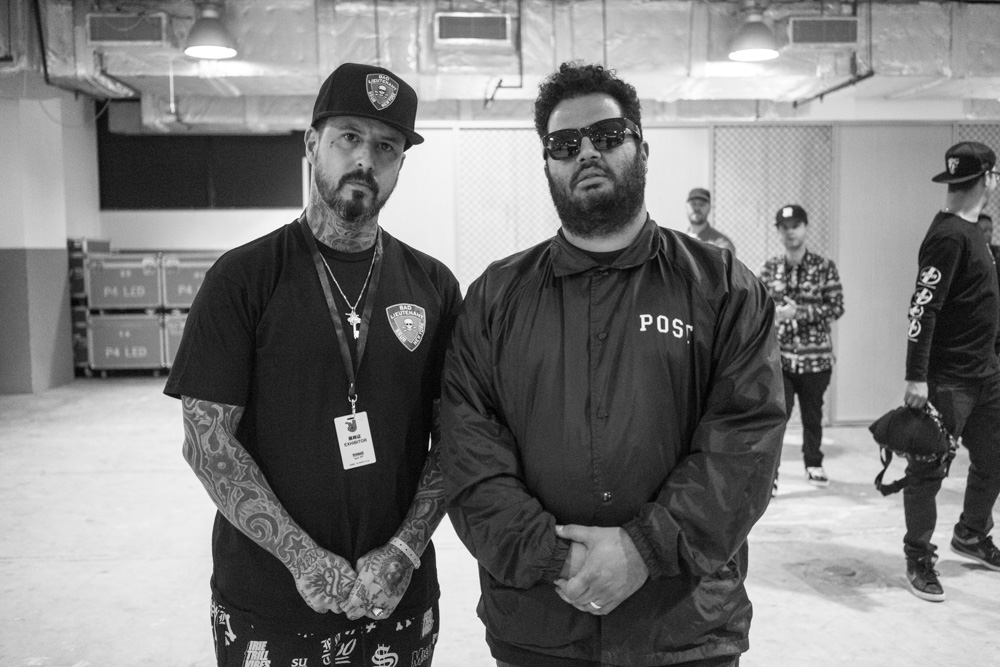 Milk, Editor of Yoho Magazine: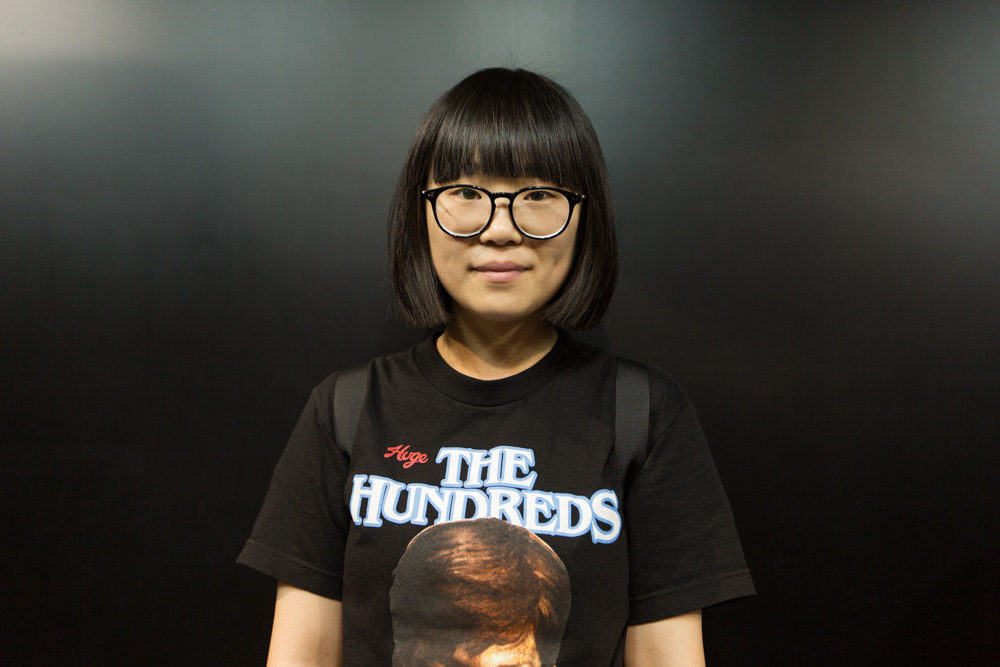 In the center of the show, Clot had this literal holding tank dressed as a classroom.  They gave everyone permanent markers and porno mags and told us to get busy.  This is like the worst detention hall ever.  Like a John Hughes movie gone bad.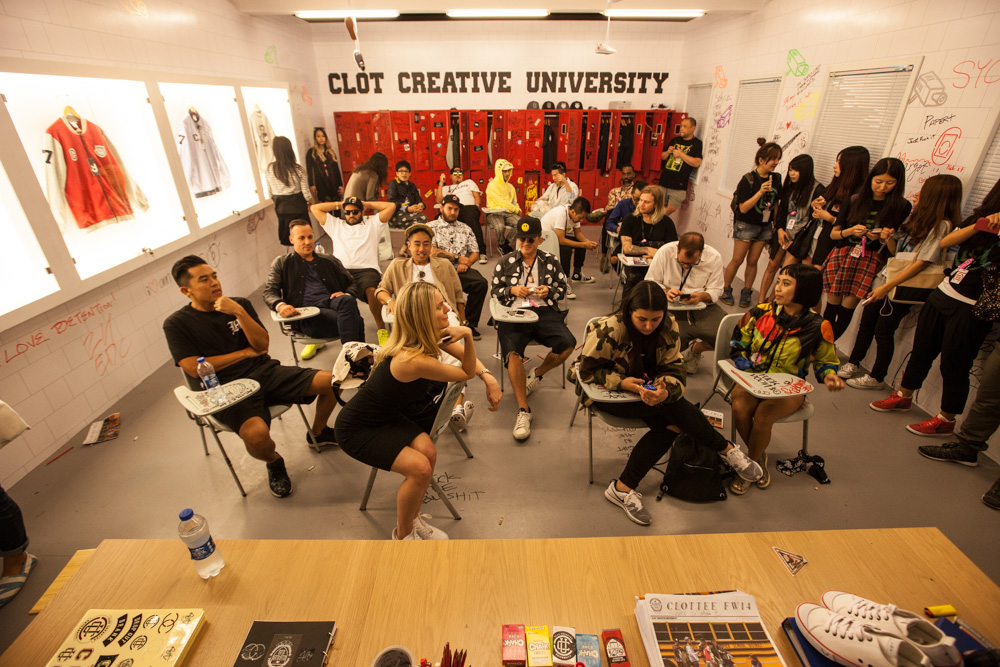 We took Shanghai by storm.  Here, at the SSUR Shanghai party with MOB girls, UNDFTD, Been Trill, Clot, SSUR, and us of course.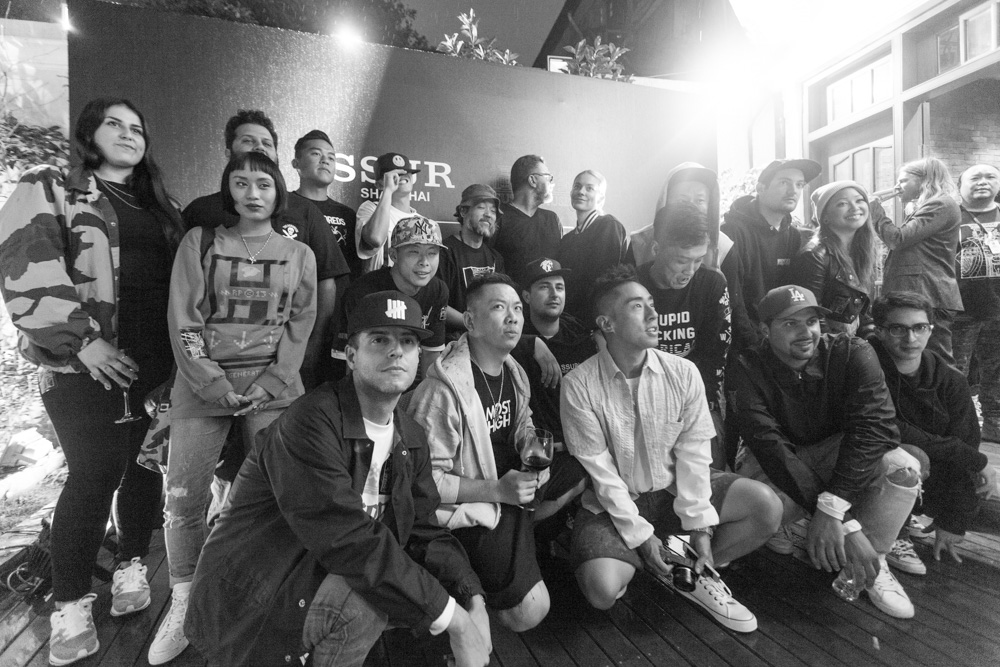 And on the last evening, I was invited to speak alongside some of my comrades and heroes.  From left to right, that's Kevin Poon, Dr. Romanelli, Lyndon Cormack of Herschel, Leah of Married to the Mob, Edison Chen squatting, Ryo from Vanquish, Madsaki, Matt Williams of Been Trill, Kazuki of Heather Grey Wall, and Mark McNairy: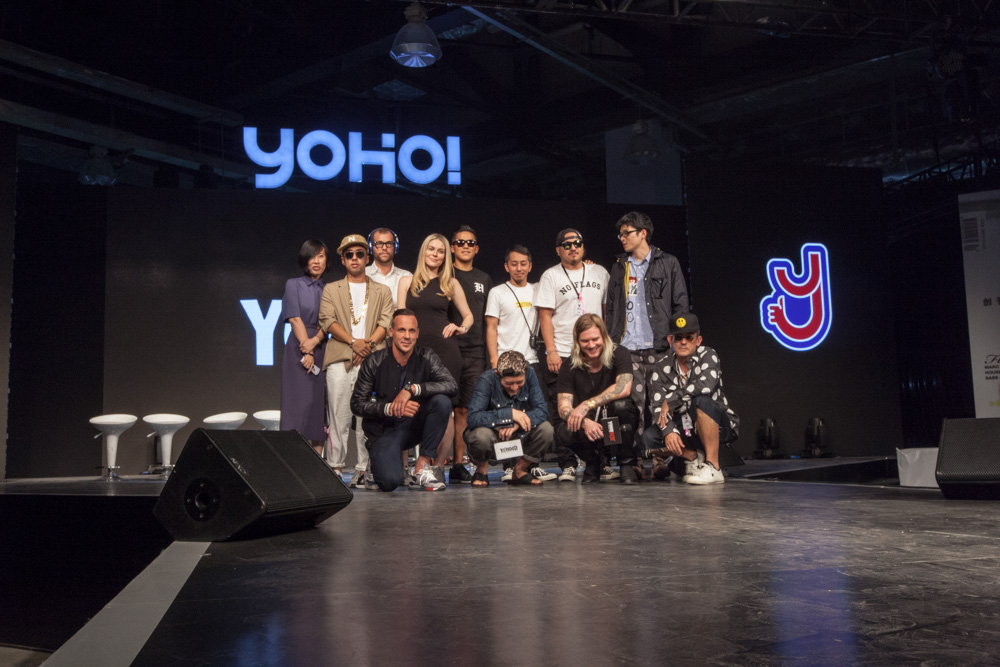 We came, we saw, we autographed obnoxiously.  See you next summer at Yo'Hood 2015.