Outside the RVCA offices and warehouse building in Costa Mesa, California. A beautiful RETNA mural with El Mac: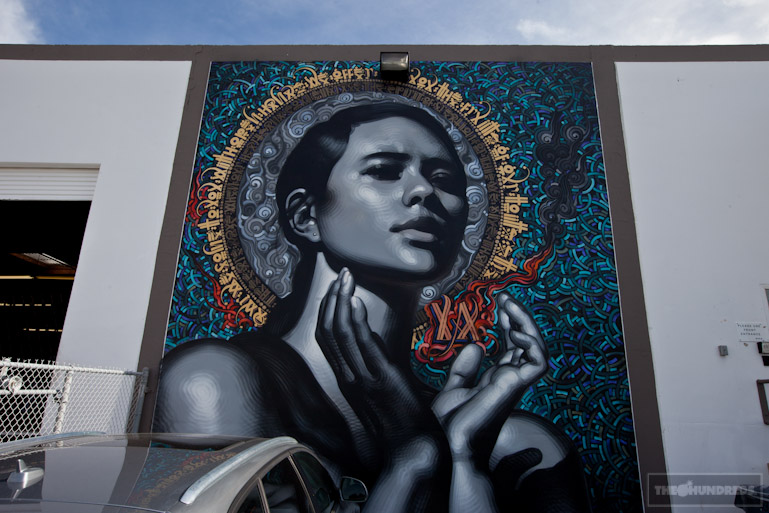 This is Pat Tenore's corner office. From his balcony, you have a straight shot of the ocean. Such a sweet setup: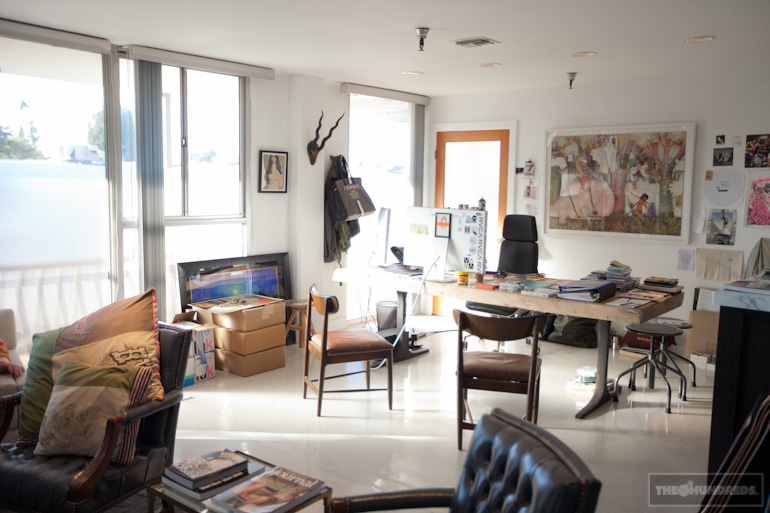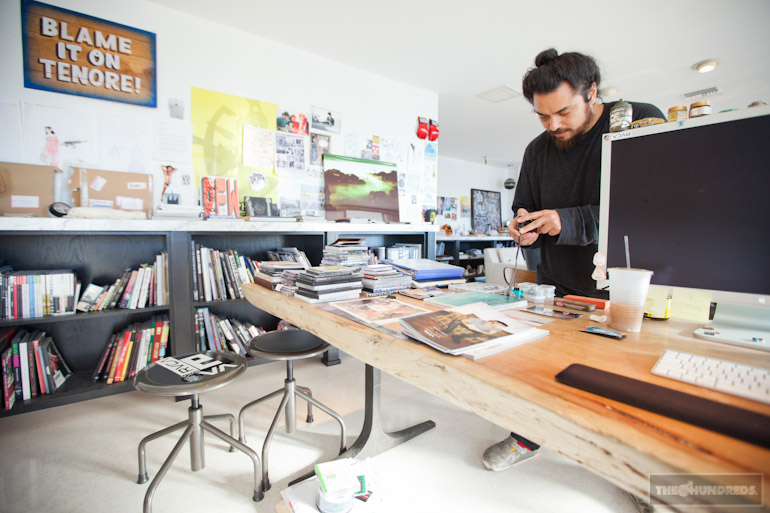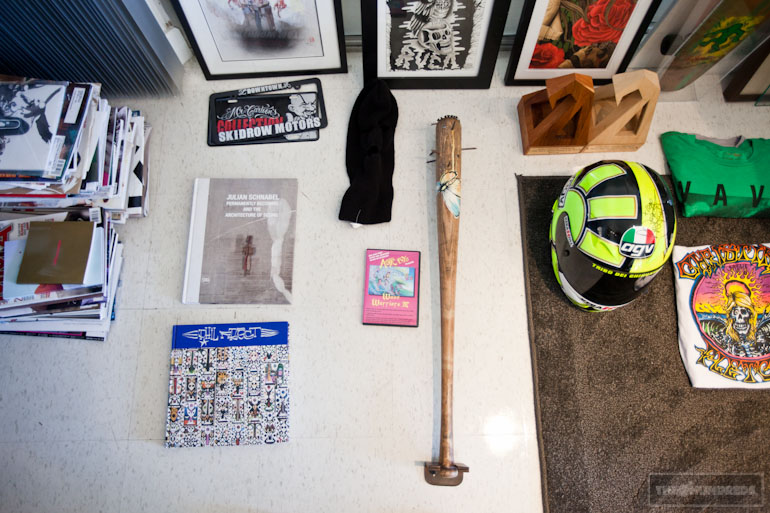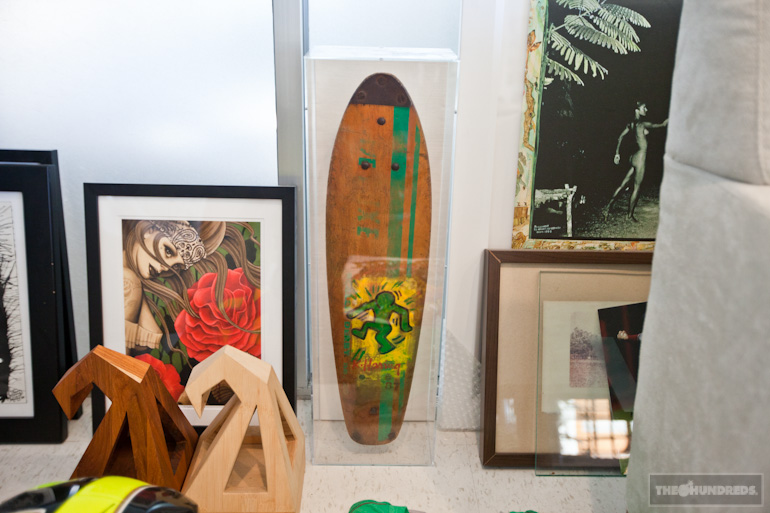 The RVCA x Erin Wasson campaign has closed but it was a great endeavor while it lasted.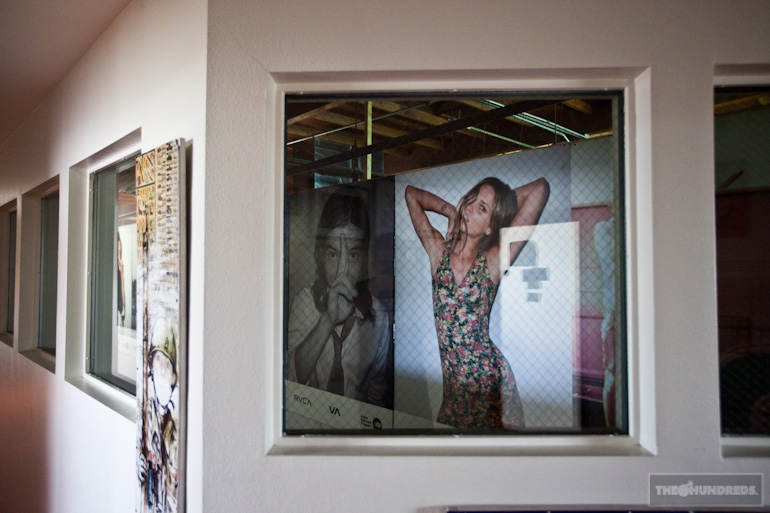 If you thought Pat's home was well-furnished, this building's like the Met. Their entire Artists Network Program is adequately represented within these walls: Dave Choe, Kelsey Brookes, Sage Vaughn, Biskup, Barry McGee, Neckface, LOTS MORE Barry McGee, and so many other established and up-and-coming artists… all amazingly talented in their own right: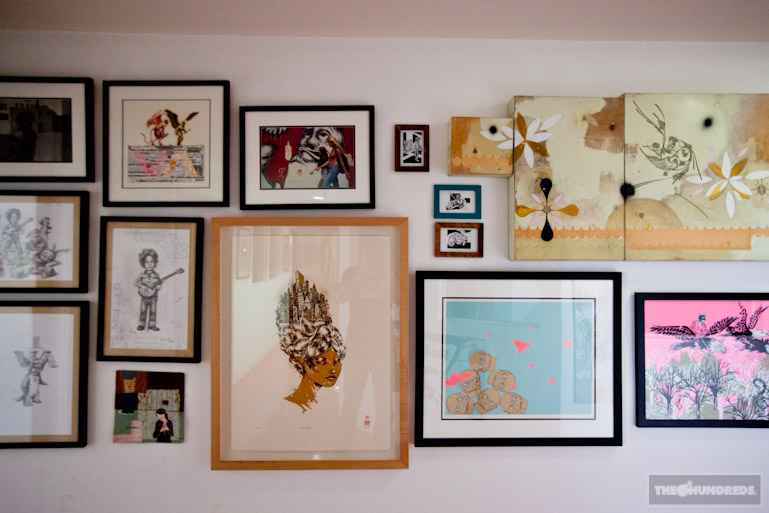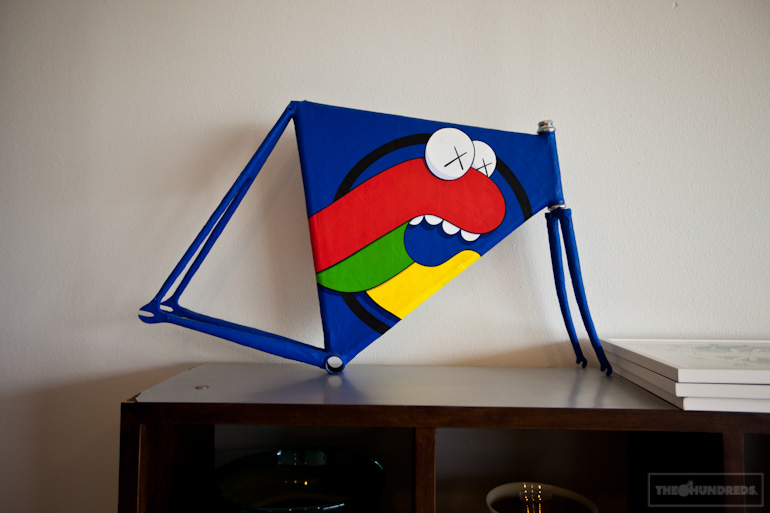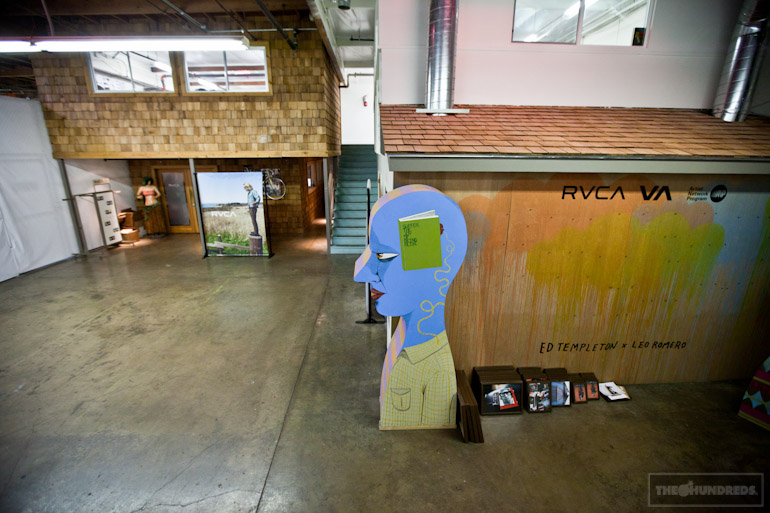 A peek inside the sampling/cutting room: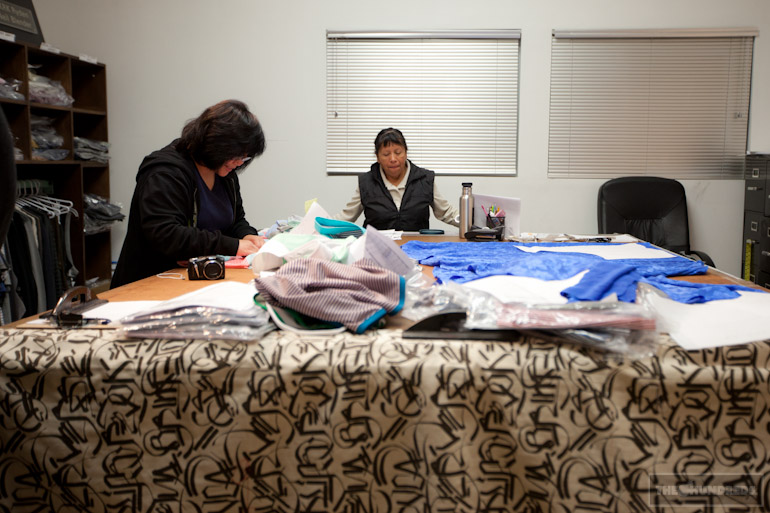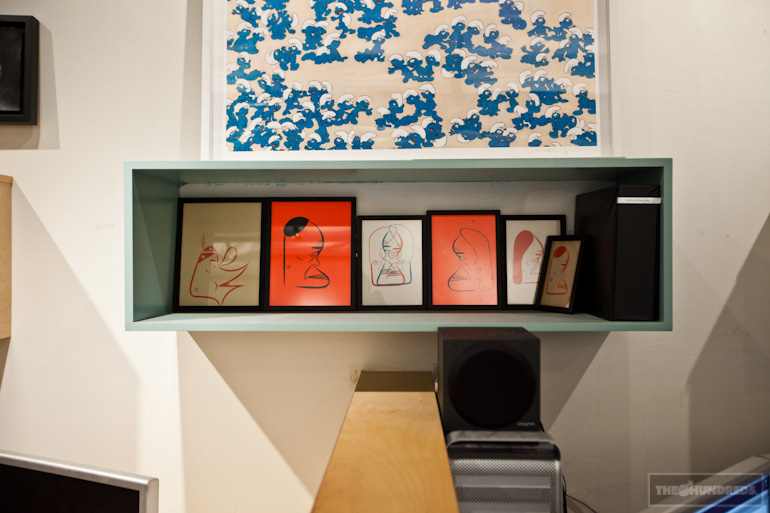 The RVCA Cinelli bike by Barry McGee. There were something like 50 made and Lance Armstrong bought them ALL.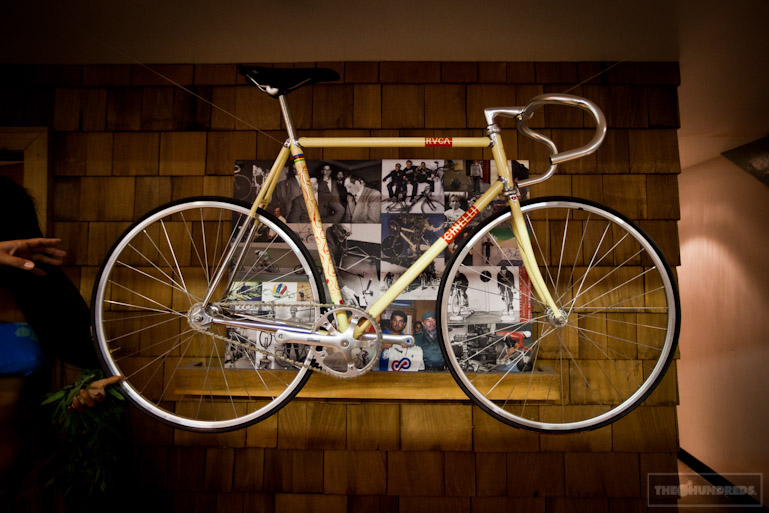 Some cool Espos and Gonzs around the graphic design wing of RVCA: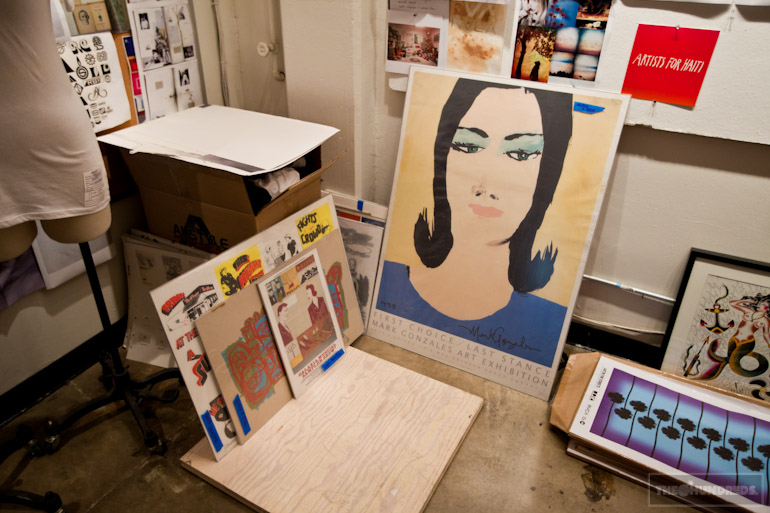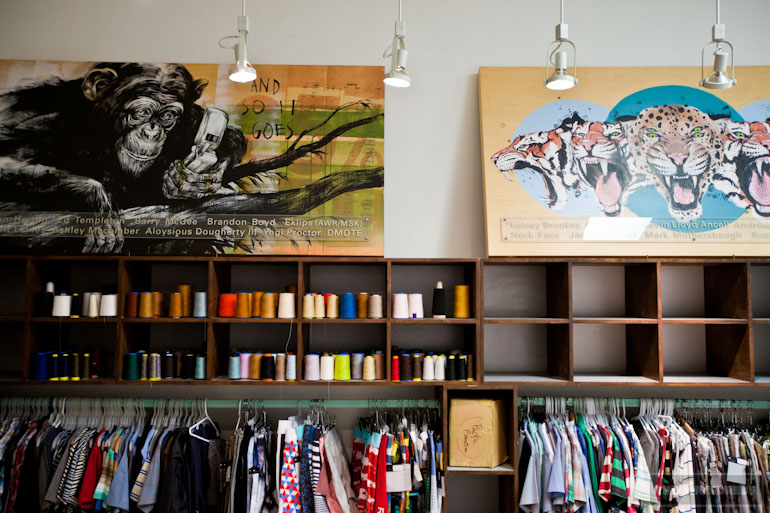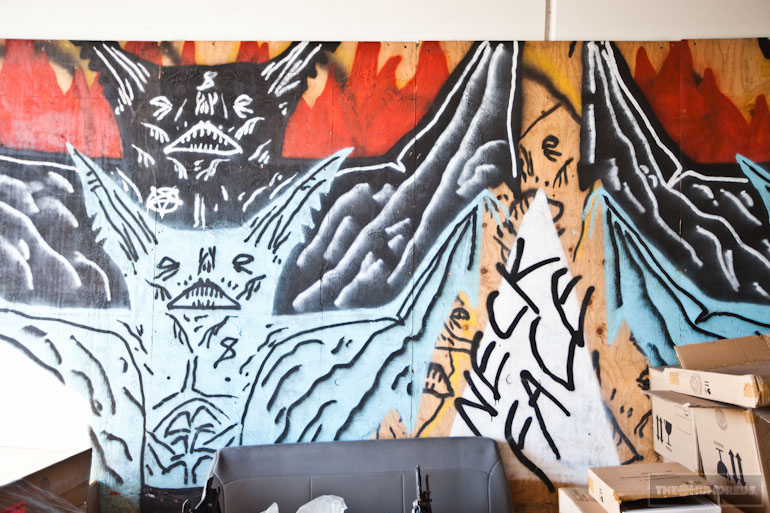 The two chevrons in RVCA's name are a play off of opposites. For example, just as the brand is heavily incorporated in the arts, it is just as reflective of Pat's background in mixed martial arts. In the back of the warehouse is an MMA gym where some of the sport's heavyweights like BJ Penn and Vitor Belfort come to regularly train. Pat is also about to fight professionally in the next couple months (explaining his shiner)!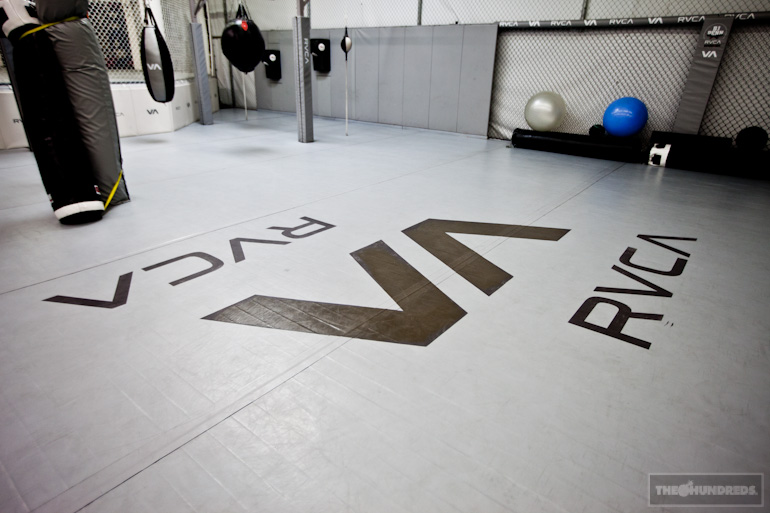 Not surprisingly, even more RETNA.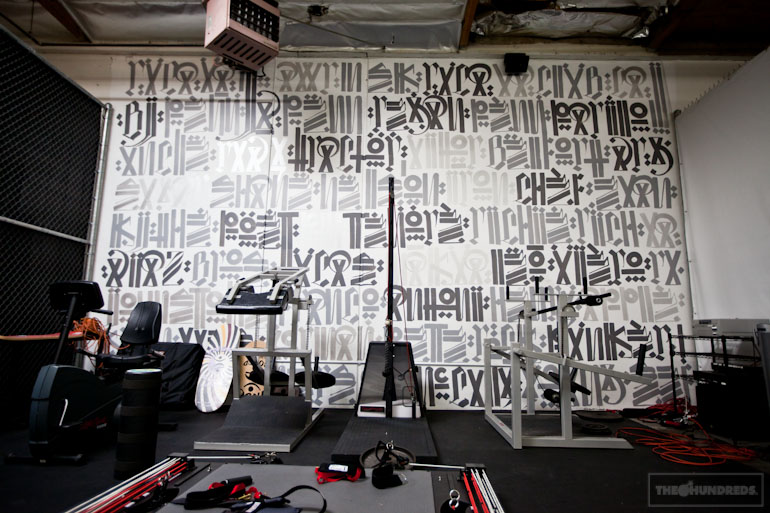 The gym is awash in placid tones of gray and white, to oppose the meatheaded stereotypes of MMA.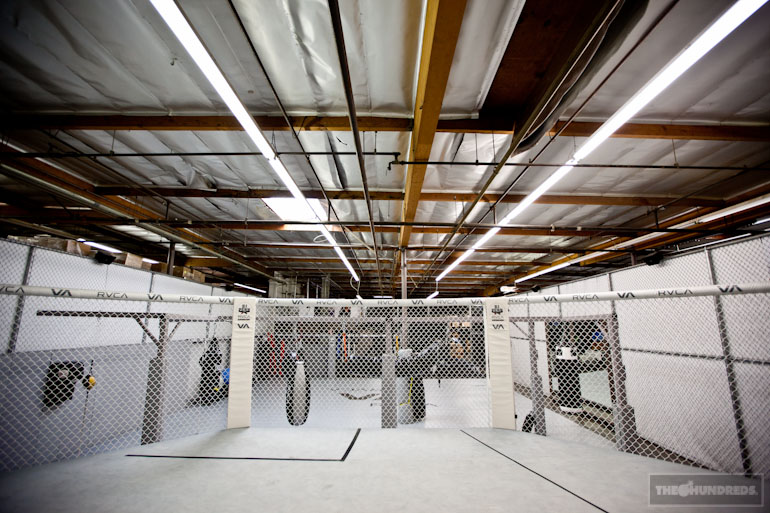 Aaron Rose pays a quick visit to discuss RVCA's print magazine, ANP Quarterly. Aaron abides by the rules: No street shoes allowed inside the octagon: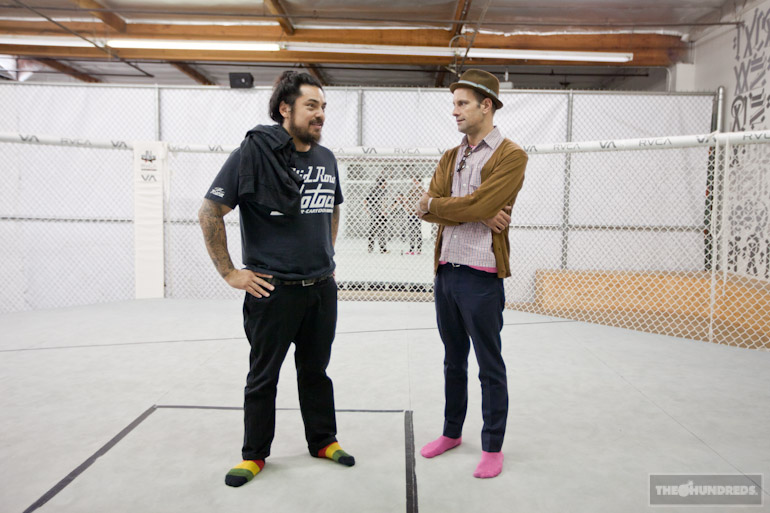 Thanks to Pat for taking the time. I hope the trip was as inspiring for you guys as it was for me.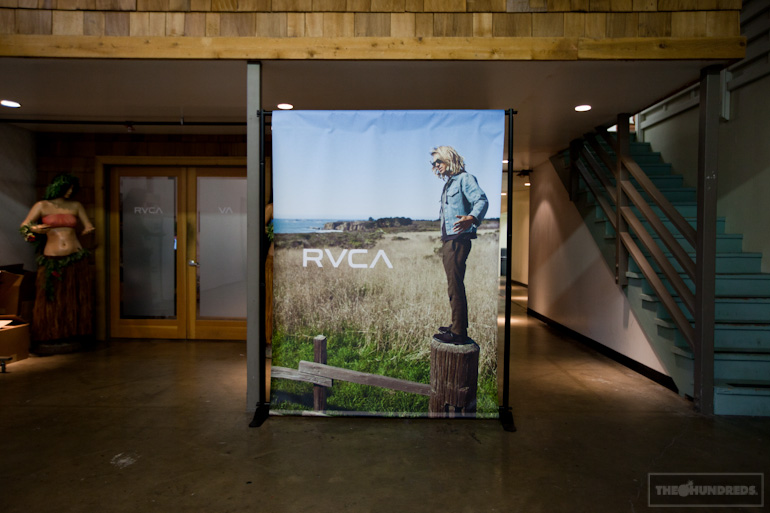 by bobbyhundreds