Pat Tenore is an awesome dude and the founder of a pretty ubiquitous brand in youth culture called RVCA.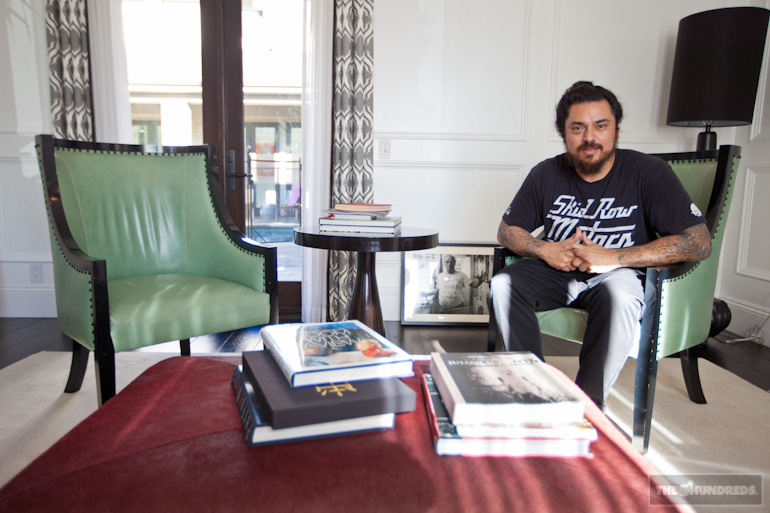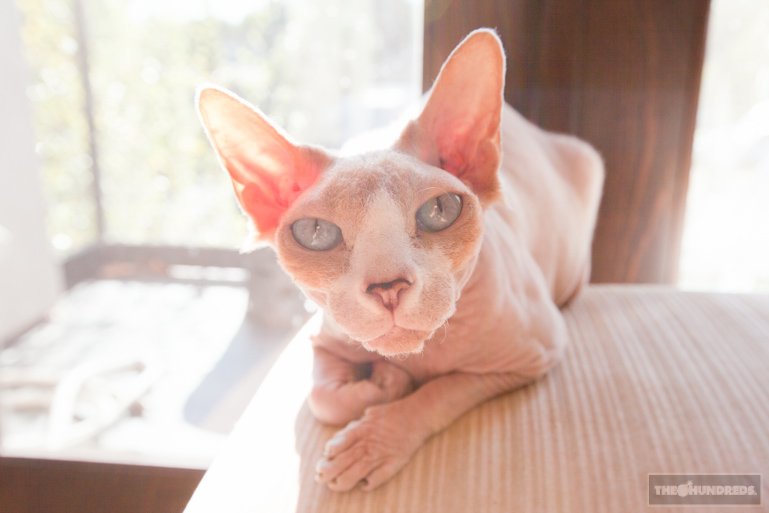 One of the attributes which I've respected most about RVCA is their support of the arts, something that's clearly close to Pat's heart, as evidenced by his collection of original paintings and pieces at his Costa Mesa home. Like this rare and magnificent canvas by Mr. Cartoon.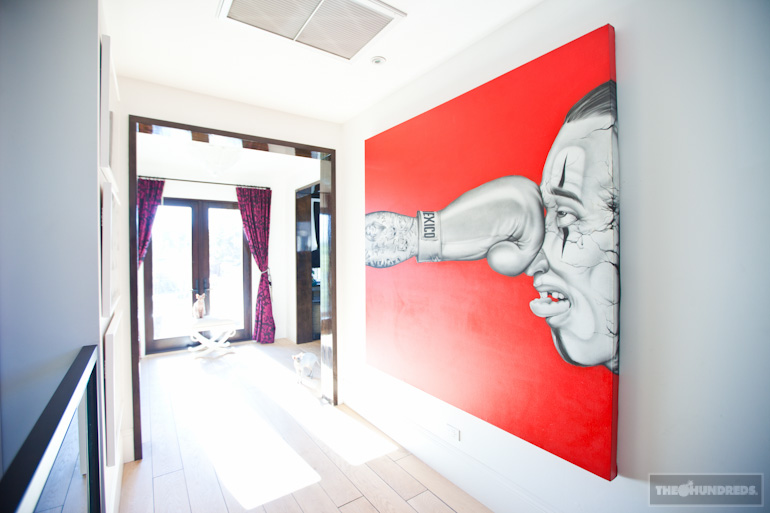 Pat and RVCA have backed Dave Choe forever – here in Pat's living room, a portrait of his kids by the artist: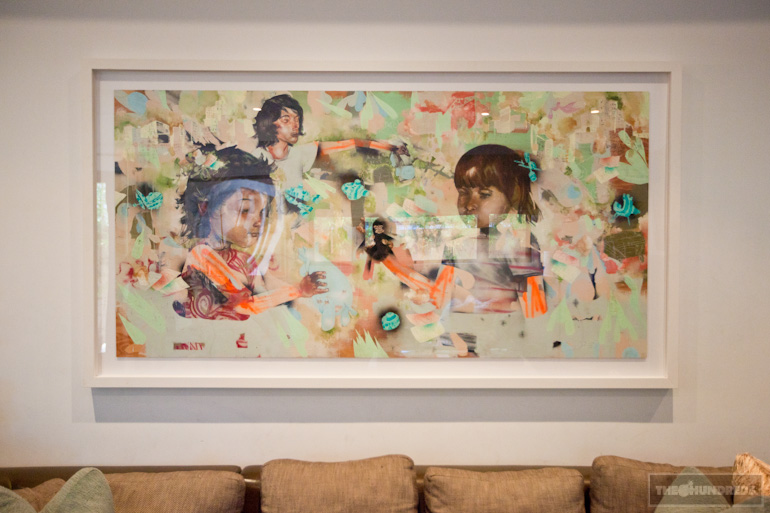 Keegan Gibbs is one of my favorite photographers: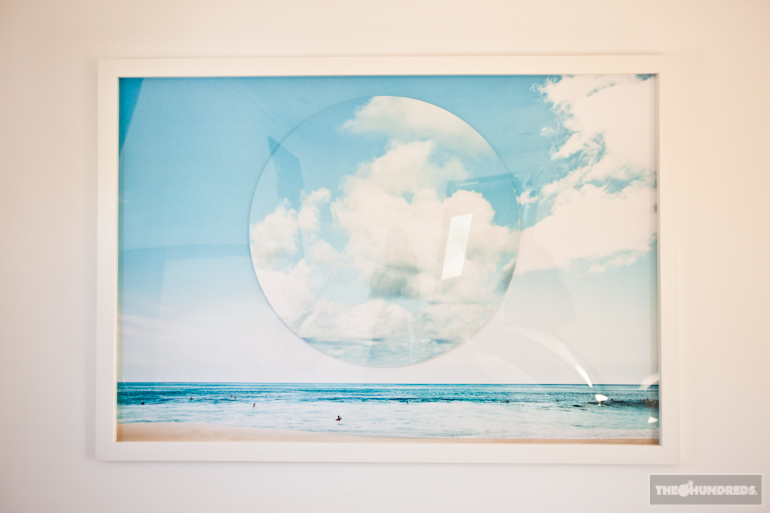 Of course Pat has a Wallacavage chandelier: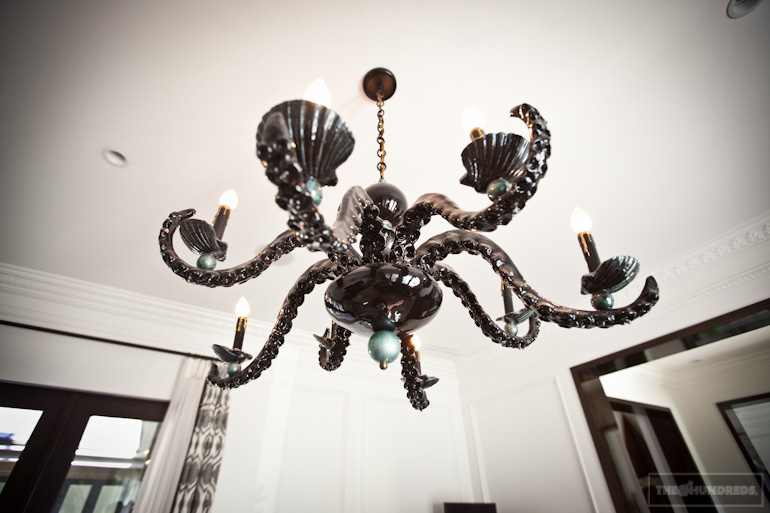 Does anyone have a more prolific RETNA collection than this guy?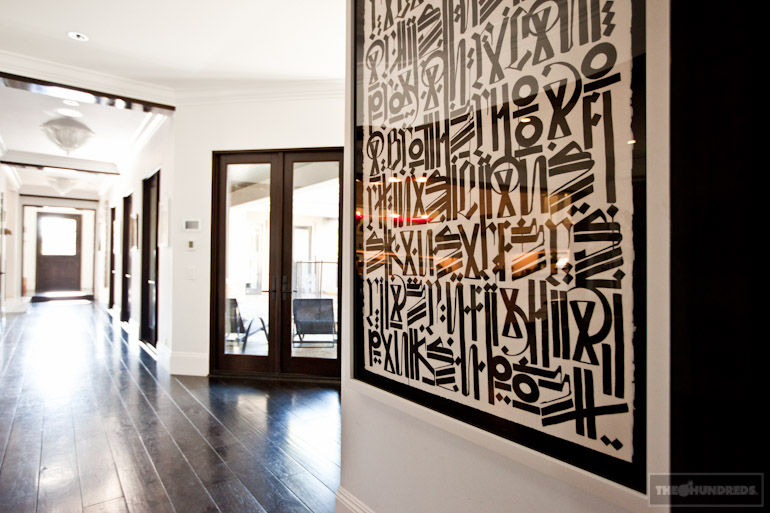 Phil Frost: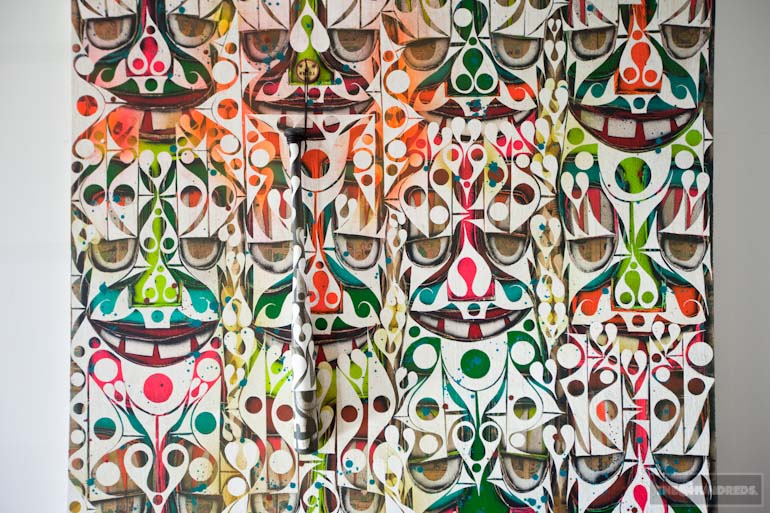 Some early Neckface and NORM in his oldest son's room: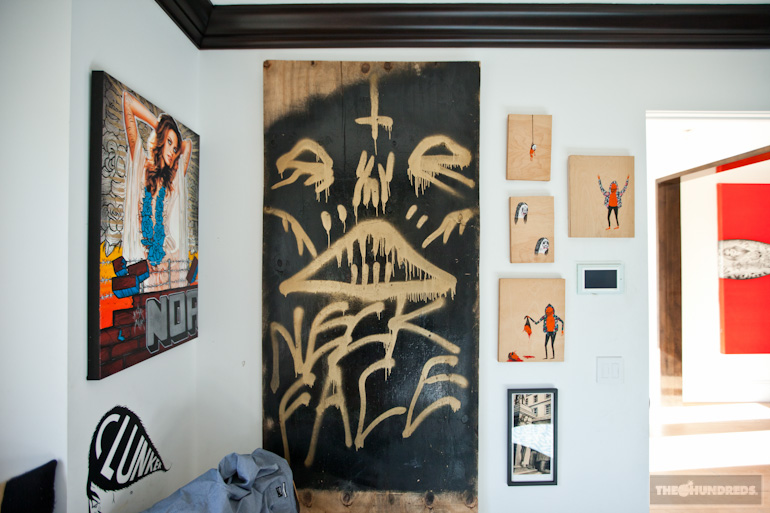 The family cats may be the finest art pieces to photograph: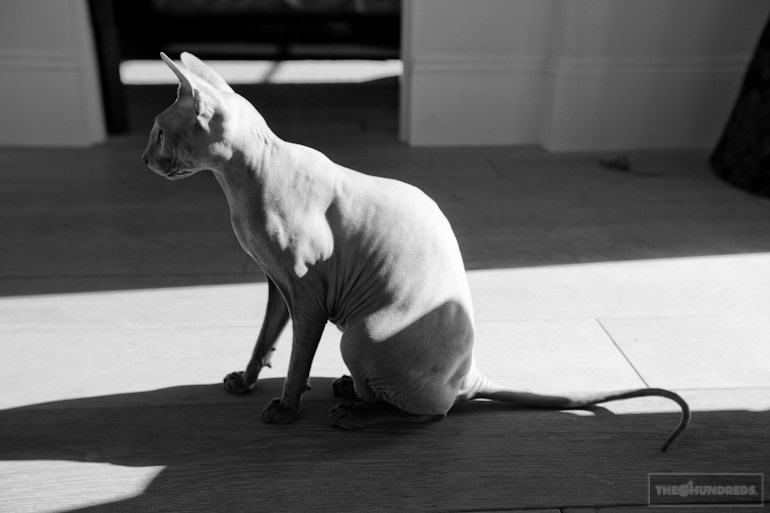 Stopped by the BLISS Magazine offices in Newport Beach and scooped up MADSTEEZ: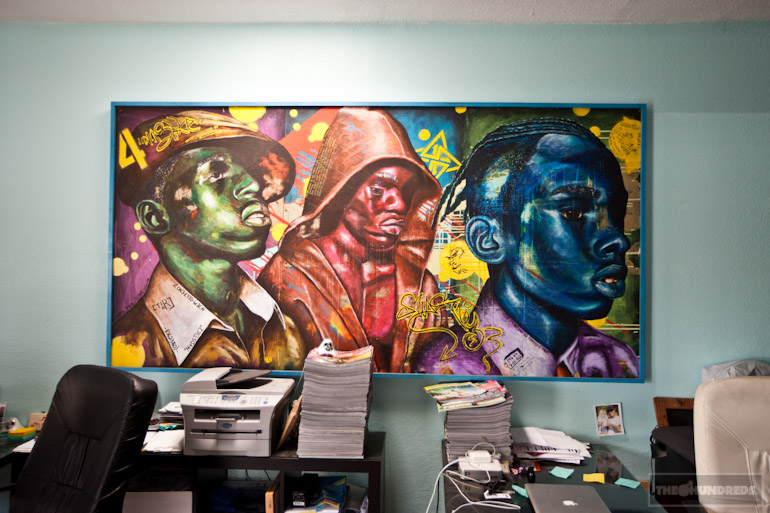 and walked directly next door to Bear Flag, which…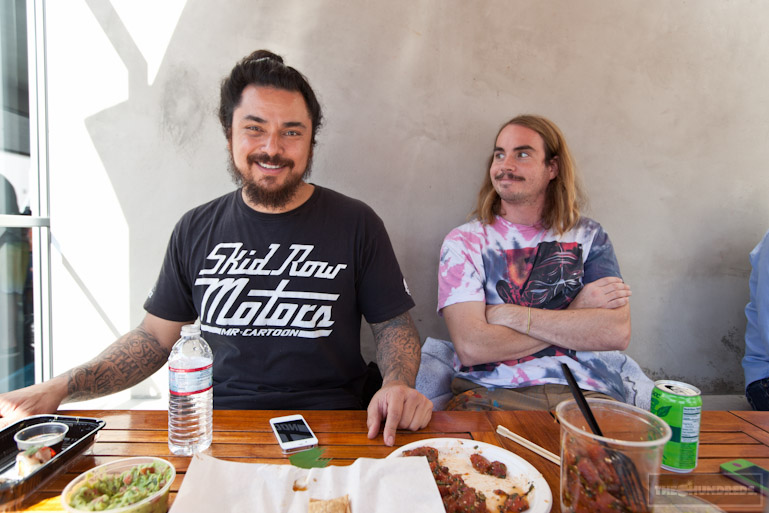 …has the best fish tacos I've ever eaten in my life. This coming from a guy who lived in San Diego for 4 years, who once drove to Ensenada, Mexico for a fish taco and drove right back. Yeah I said it. And don't forget the Sriracha: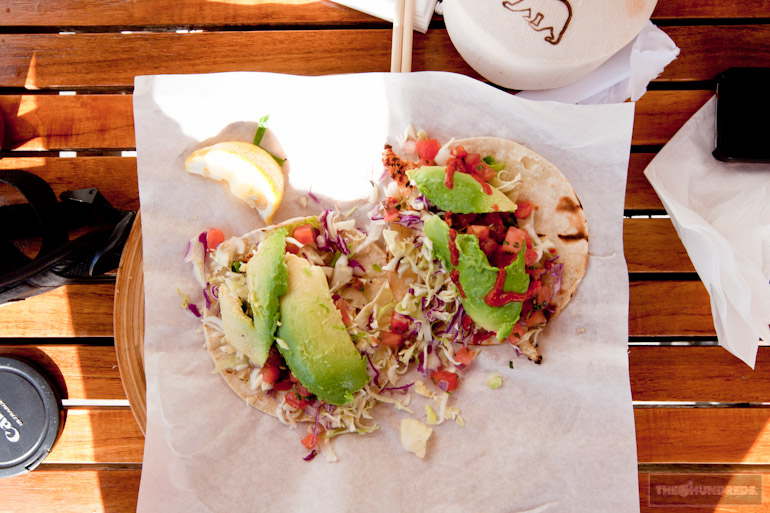 by bobbyhundreds