We stopped by Ryan McGinness' new show, RYAN MCGINNESS WORKS, at Deitch Projects' 18 Wooster Street gallery. This show's been running for the past month and closes tomorrow, so if you're in NYC, I'm giving you 24 hours to get on it.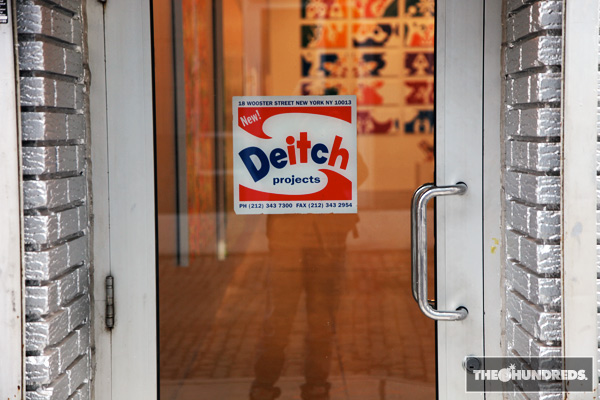 McGinness' process is complex and sophisticated. He begins with hand-drawn sketches, which are then vectorized into digital format. As anyone in the t-shirt business knows, he then translates them into silkscreens, which are hand-screened onto stretched canvas. Layer after layer, the images build into dynamic collages. What begins as simplistic sketches transforms into a complicated narrative. Inspired by artists like Pollock and Warhol, you can see why McGinness has impacted the art and design world in his own unique way.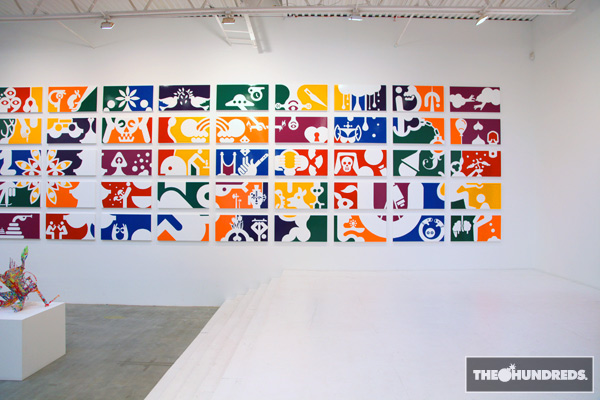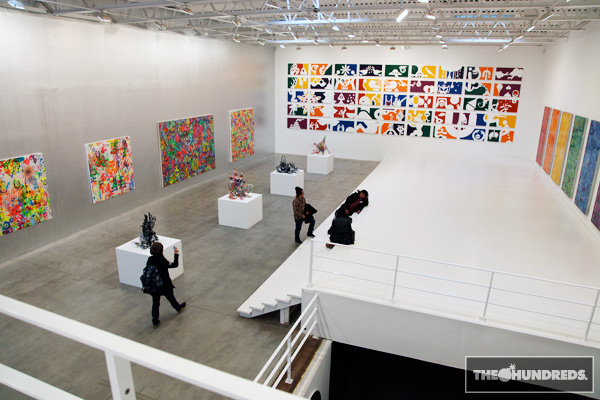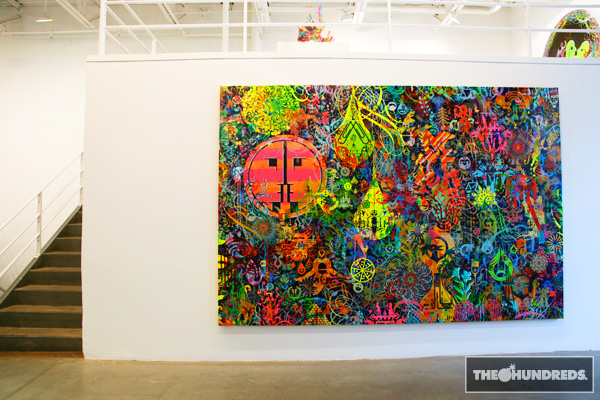 Get lost.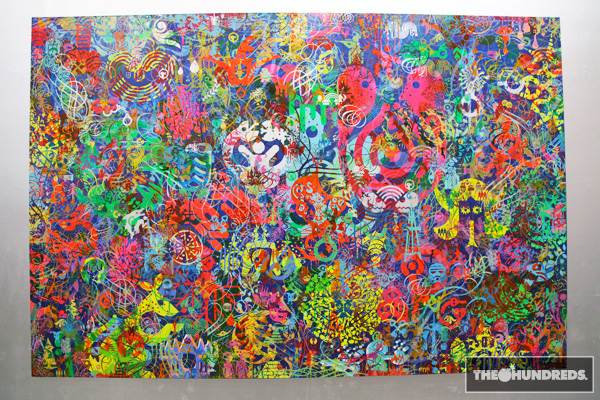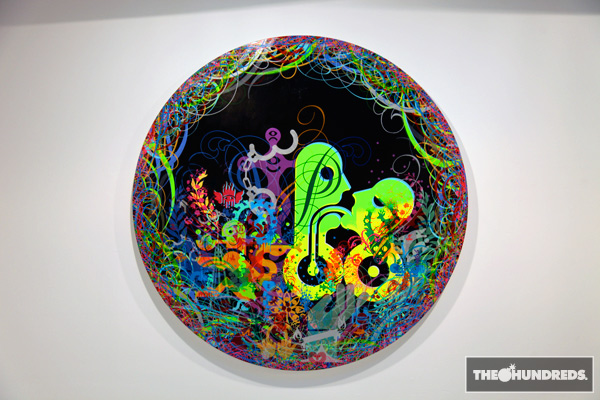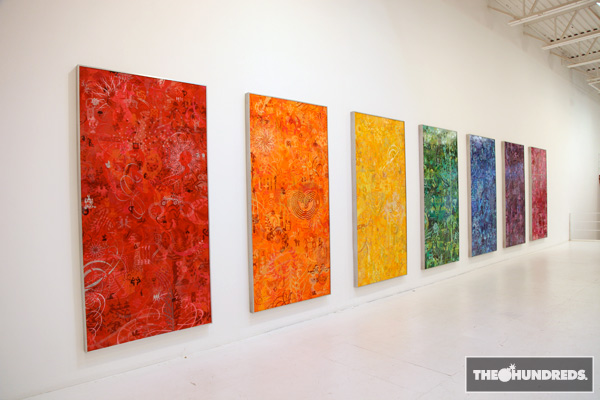 As much as I loved the canvases, I was especially drawn to these 3-dimensional sculptures. Primarily because I don't know how to work in this medium, let alone even think this way.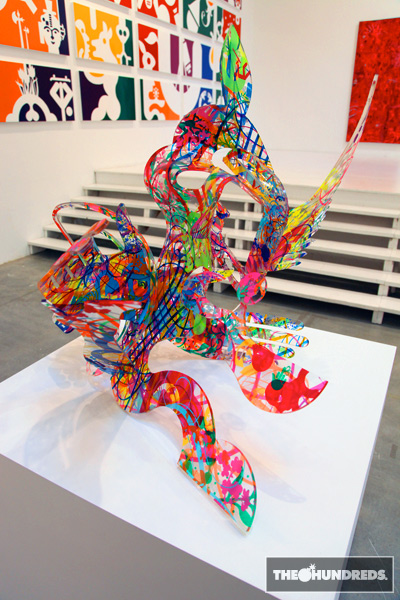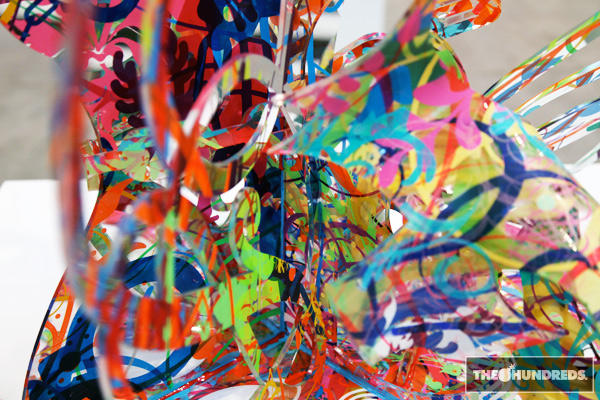 And you know me, the darker, black monochromatic works were more striking than their colorful counterparts.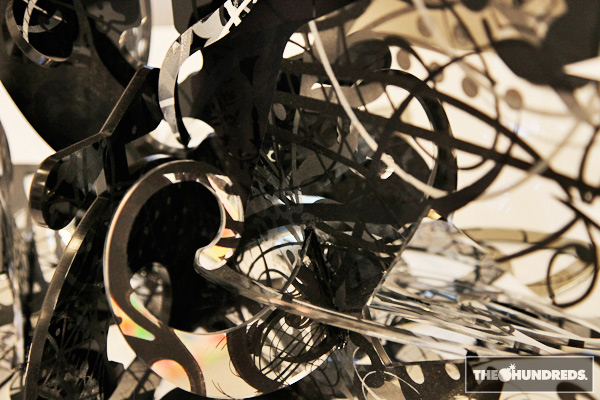 Downstairs was dedicated to blacklight-driven pieces.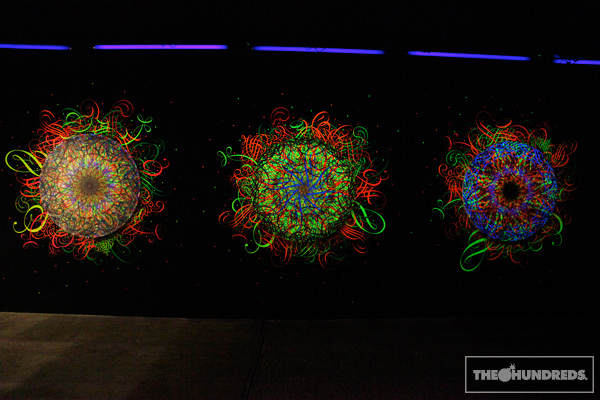 We ran into the Hellz Bellz crew at Deitch. Just to give you some perspective on the enormity of these canvases, there's Miss Lawn aka Lanie.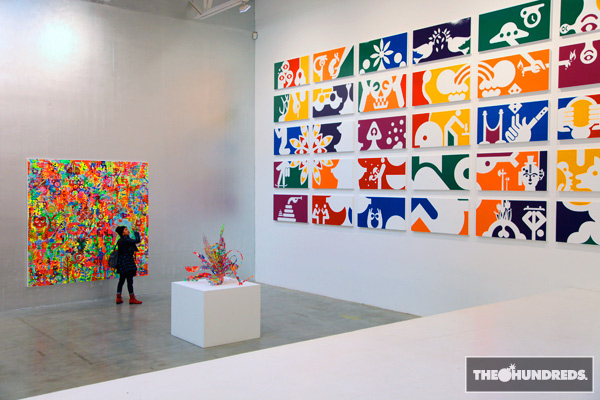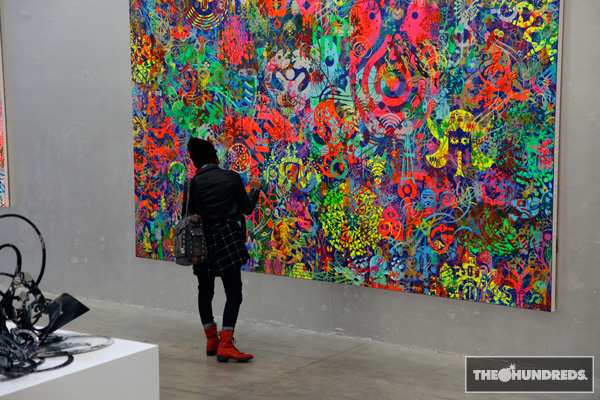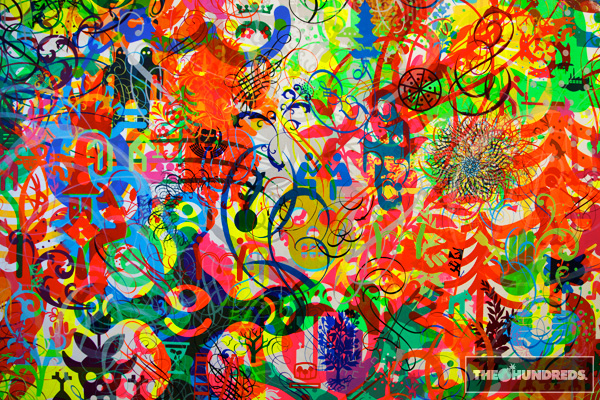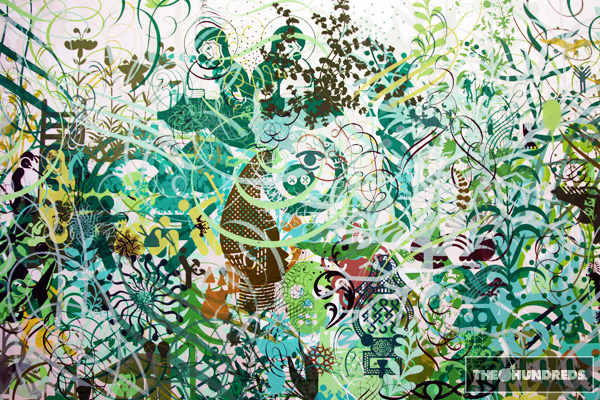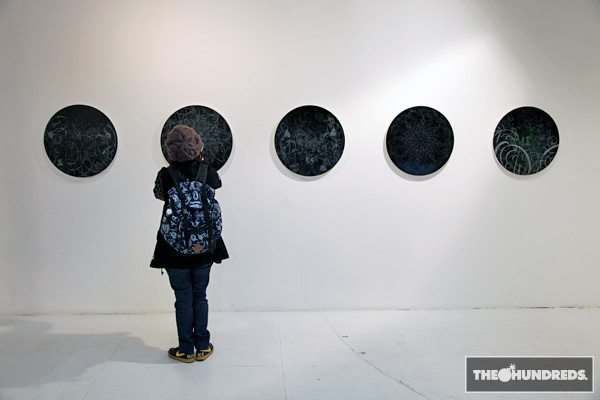 by bobbyhundreds