Spring's been slow to awake this year, but Winter's blanket was finally pulled back this week in New York City. As the sun cracked slumber, the streets started to cave in from all sides with people, and it was almost impossible not to bump into friends on the city sidewalks.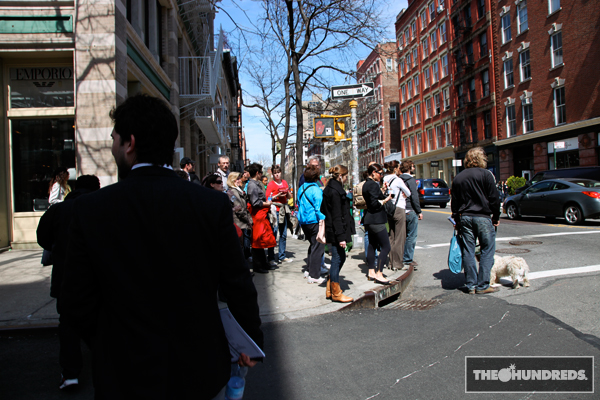 Here's Ben with my long lost friend, SuChin Pak. To quote myself, "most people grew up watching her on MTV. She grew up watching me grow up." She was my road dawg almost a decade ago, and still, running off of unfiltered charisma. Truly, her personality precedes here.
Later on, we caught up for sliders, where she discussed how New York's current harsh economic times are only making things better, cleaning out the trash, fueling creativity, and forging opportunity out of chaos.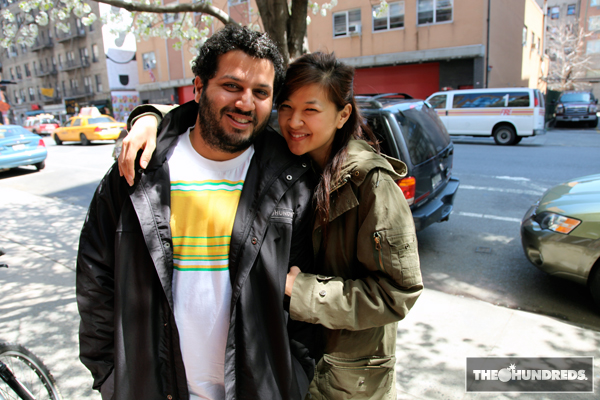 After bumping into Lanie and Bam at the McGinness show, we started to realize how many L.A. heads were out in the city. For the past several years, it had seemed that so many of our N.Y. counterparts were making their way out West, but recently it seems like it's the other way around.
Chad (Foreign Family) introduced us to the best sandwich spot in New York. I think it's safe to say that NY has the finest food on planet Earth. Some cities have the selection, others may have the ambience, but when it comes to straight quality and taste, all the secret spots sprinkled around NYC have got it dialed… generations deep of homestyle cooking where families have mastered the art of specific dishes.
Ben's theory is that the West Coast has better Asian and Mexican food because we're geographically closer to those countries. While the East has got European and Cuban food covered. Which makes sense when it comes to the old burrito / pizza debate. (You know, LA can't replicate a New York pizza. NY sucks at Mexican food. Etc.)
I don't know what all that had to do with Chad.. oh yeah, the sandwich. (And no one can replicate Chad). Thanks Chaddy, I got the mortadella.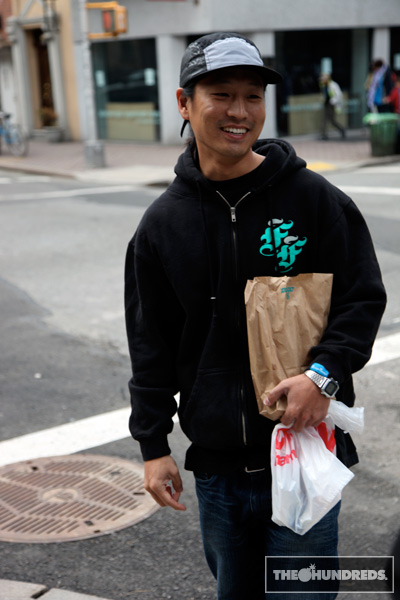 We were by the NSW store and heard this guy calling our names. Didn't recognize him, but turns out he had emailed our INFO address a while back because he grew up in the same city and music scene as me. (Voodoo Glow Skulls what what) Turns out he's in New York randomly visiting family, but hails from Singapore. Small world.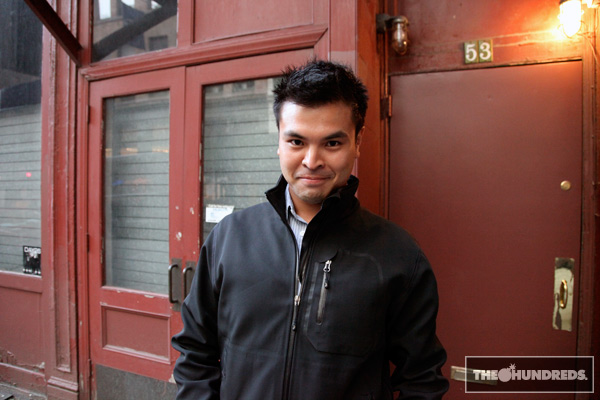 Electric Lady Studios. Jimi Hendrix's old haven. Let's just rattle off some of the artists that've recorded at this studio. Guns N Roses. Bad Religion. Rancid. Kiss. Lennon. The Clash. Nas. Zeppelin. Bowie… Michael Cera and Kat Dennings in Nick & Norah's Infinite Playlist…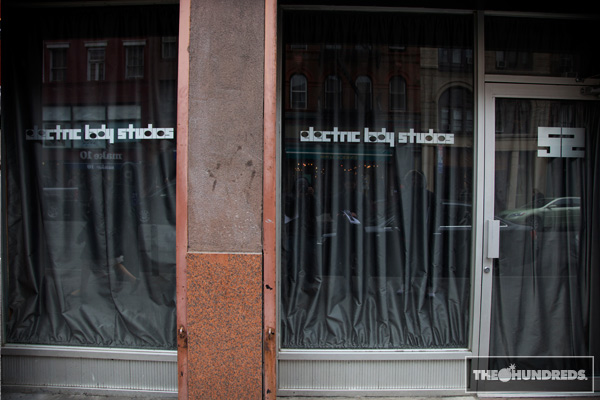 This is as close to Barack Obama and Megan Fox as I'll get. Terry Richardson.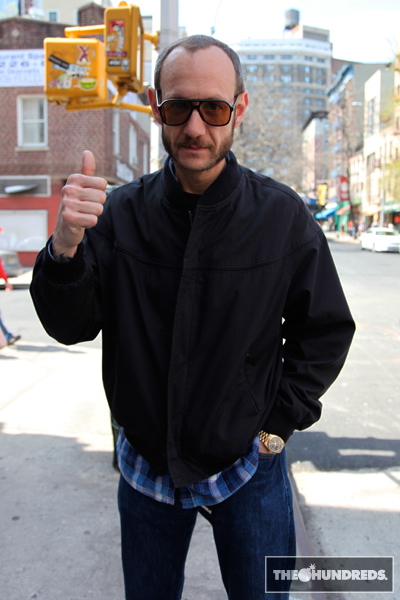 Another L.A. transplant. Walking past this dope new store next to The Reed Space, we realized it was the recently-resurrectedPROHIBIT NYC, and our man Chace at the wheel.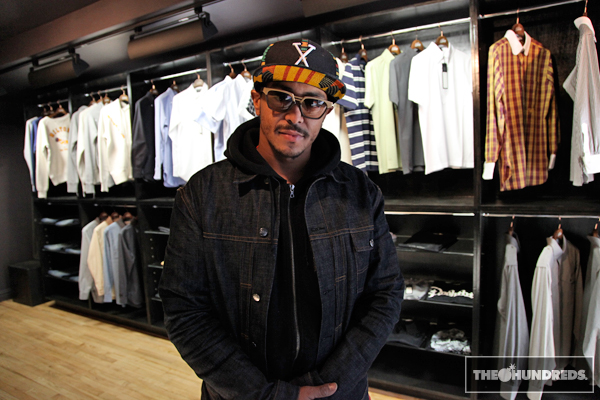 And the title of this post is not only a Ghostface lyric, but a nod to Mighty Healthy. Unfortunately, Ray was too cool to meet up with us this week, so he doesn't get a mention on the blog. Oh darn, I mentioned him.
by bobbyhundreds