Just got back from a late night in the office with some of the guys. We spent hours going over marketing, branding, and advertising plans for the next year, domestically, internationally, and online. We like to say that we don't necessarily believe in marketing or advertising, but that's not entirely true. In fact, if you want to look at it another way, The Hundreds is a full-on marketing agency – we just don't take the traditional approach.
My biggest problem is that I don't like to sell to people, I'd much rather they engage with our brand on their own terms. Naturally. Organically. So up until now, most of our marketing efforts have been logical manifestations of our everyday living. We're not heavy with print ads, we'd rather just publish our own print magazine. Instead of doing a hard-sell over a billboard, I'd rather just walk you through it on our blog. But as the company grows, and the brand evolves, we have to be smarter, more organized, and strategic as to how we package our brand presentation. There's so much going on with The Hundreds now; long gone are the days when we could do things out the back of our trunk. I mean, meetings used to just be Ben, Scotty, and I late night on the Rosewood curb. And now this.
By the end of the meeting we had all come to agree on what the future holds for The Hundreds marketing. And I'm happy because although it's the next step, it's still pure and authentic. It brings us back to our original story, staying true to who we are and the principles our brand was founded upon: It's about education and it's about people.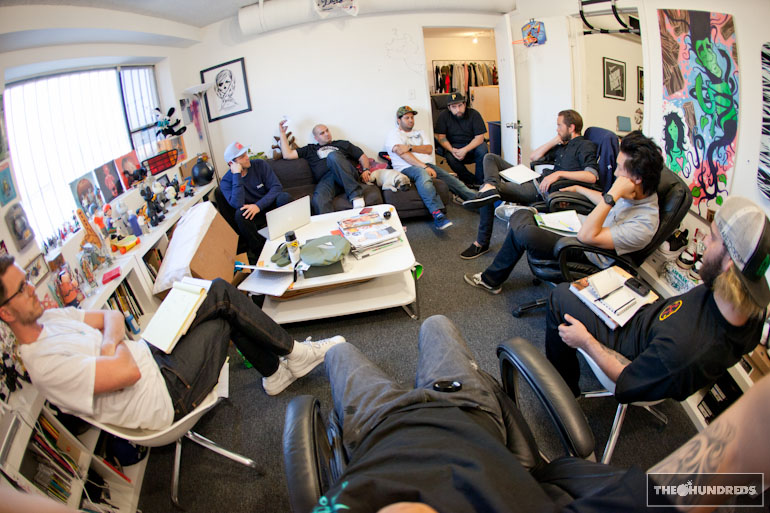 People like Shawn from Lovewright and Alyasha Owerka-Moore, who made a pit-stop at TH HQ before heading back down to San Diego.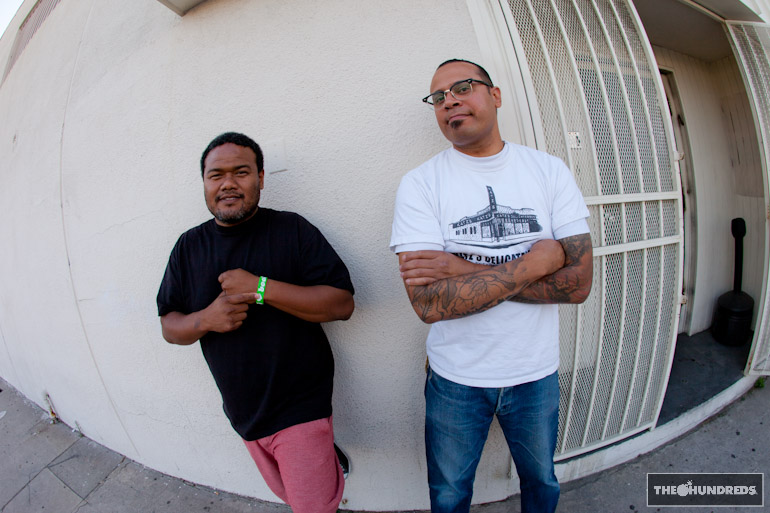 People like John Robinson, who you may best remember as Stacy Peralta in Lords of Dogtown, and who I loved as the protagonist in Gus Van Sant's Elephant. John just wrapped on Big Sur, the Jack Kerouac movie. Very cool.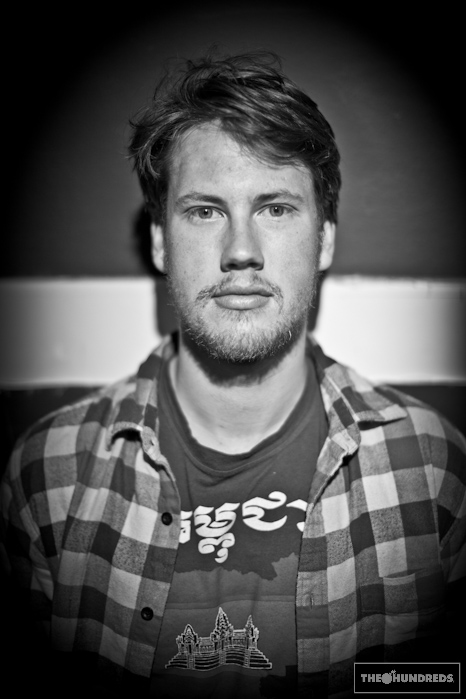 by bobbyhundreds