On Wednesday night, Ben and I rounded off our O.C. afternoon with Johnny Cupcakes' lecture at UC Irvine. Johnny spoke to a packed audience for hours about his story, how his personality roots his company, and what young entrepreneurs need to know to fulfill their dreams.
It may seem odd that Ben and I were there.. I know a few of the kids around us were surprised to see us (including the kid who hit me on Twitter from the seat behind me). Johnny is a peer of ours and although his brand may not fall under the same category as The Hundreds, why would we be at a competitor's lecture on how to build a brand?
When all is said and done, we are still impassioned enthusiasts of t-shirt culture, of startup brands, and independent creatives like Johnny who are impacting a generation of youth. Even if I didn't have the career opportunities that The Hundreds has provided, I would still be at the back of this lecture hall, listening, learning, and being inspired by different perspectives on branding, design, and running a clothing company. I think that is one of the secrets of our success.. truly.. that we maintain our bushy-tailed intrigue and obsession with the culture, and after almost 6 years of being actively involved in this industry, we are far from jaded. As always, we are just like every other kid in this room. Fans, foremost.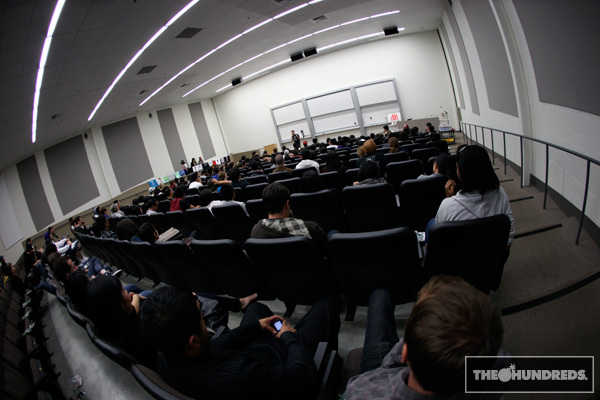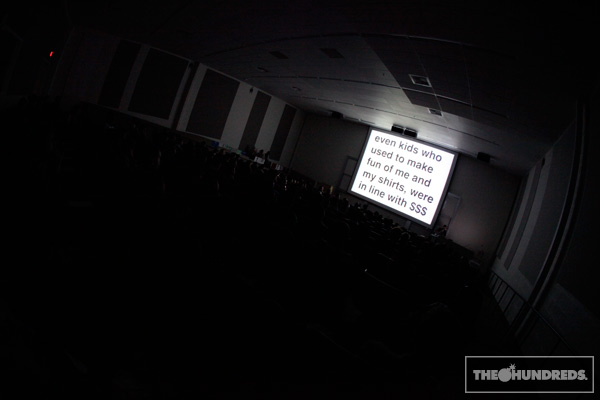 Johnny ended up coming over this evening to watch the Celtics get stomped out play against the Bulls. The native Bostonian had only Scotty iLL and Morgan to sympathize, as the rest of us rooted for Chicago (yeah we're Lakers fans, but otherwise, we're on whoever's side that's beating the Boston Celtics.)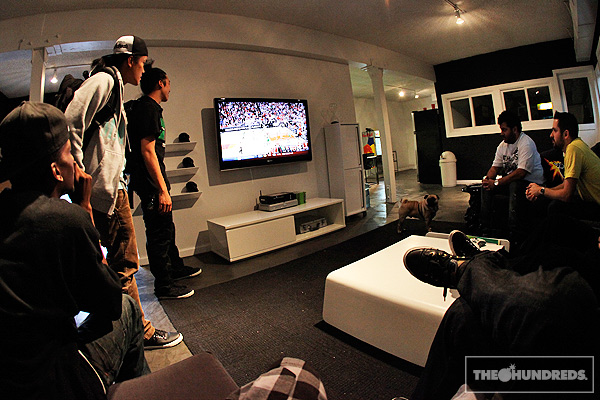 3 overtimes later, Celtics fall by a point. This is shaping up to be quite the playoffs, folks. I love this game.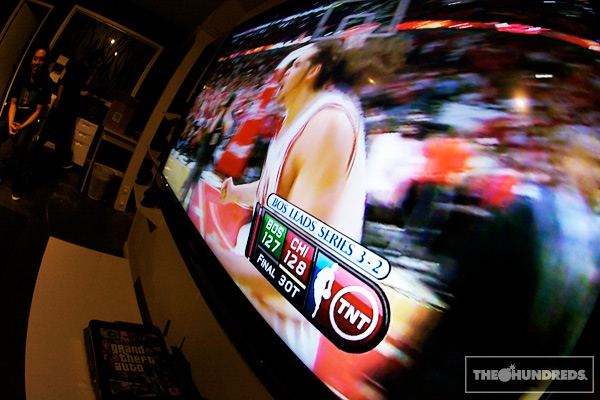 by bobbyhundreds