Thanks to all who dropped by The Hundreds LA throughout today to see The Hundreds DeLorean in person for the collaboration release. Fellow DeLorean owners from near and far, Back to the Future fans, and just regular TH customers who fan out on DeLorean DMC-12s. Like the guy who was waiting from 5am this morning to be the first to see the JAGS'd-out car.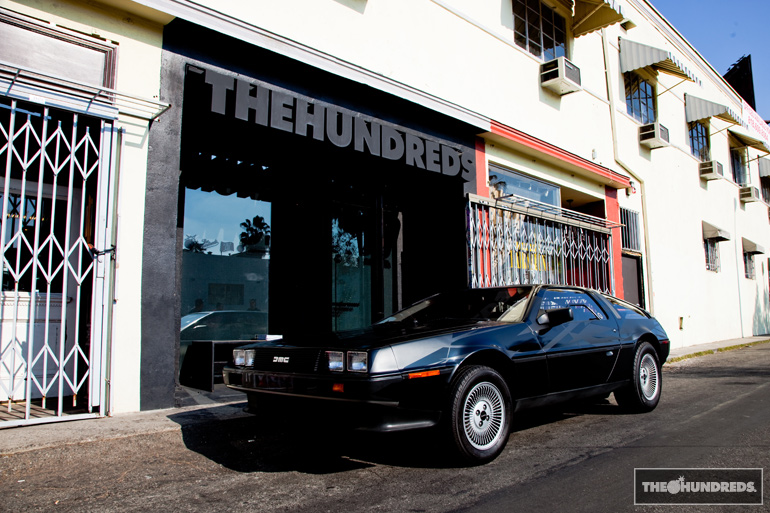 Remember, the The Hundreds DeLorean is part of the collaboration line between DeLorean Motor Co. and The Hundreds. For sales inquiries, please email THinfo@thehundreds.com.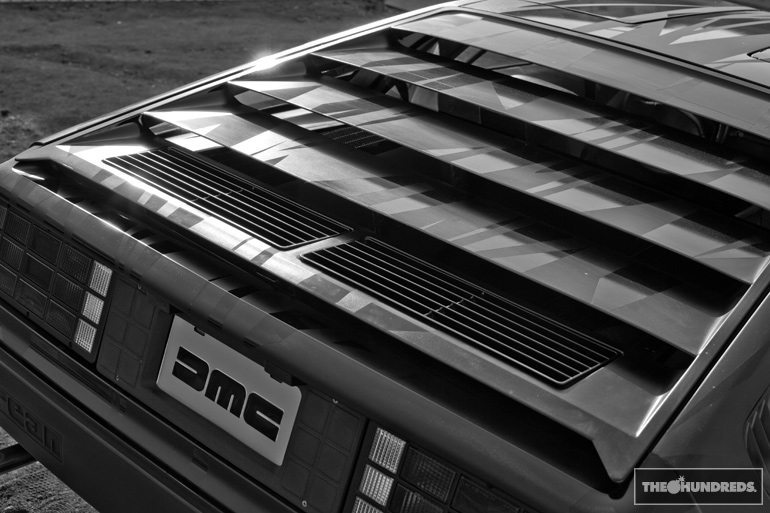 Next stop, The Hundreds San Francisco! We'll be proudly showcasing The Hundreds DeLorean in front of THSF all day Saturday, and our entire crew will be at the annual SF Warehouse Sale both Saturday and Sunday. Stop by, take your picture in the DeLorean, spend a bazillion dollars, so I can buy one for Christmas.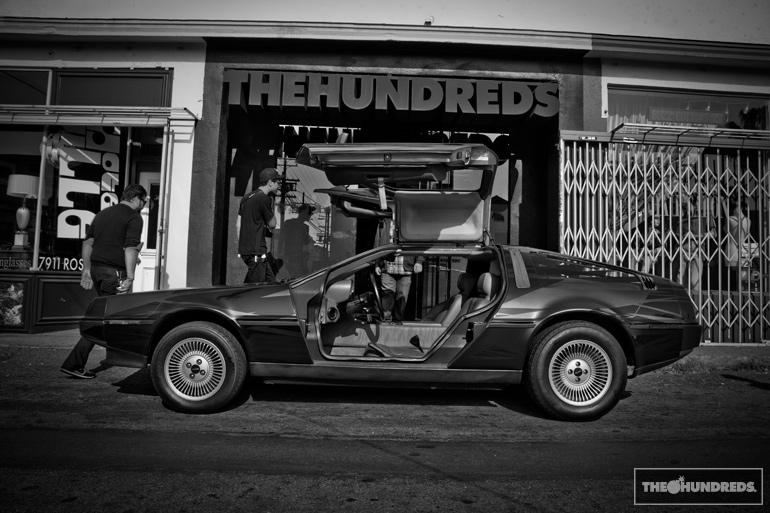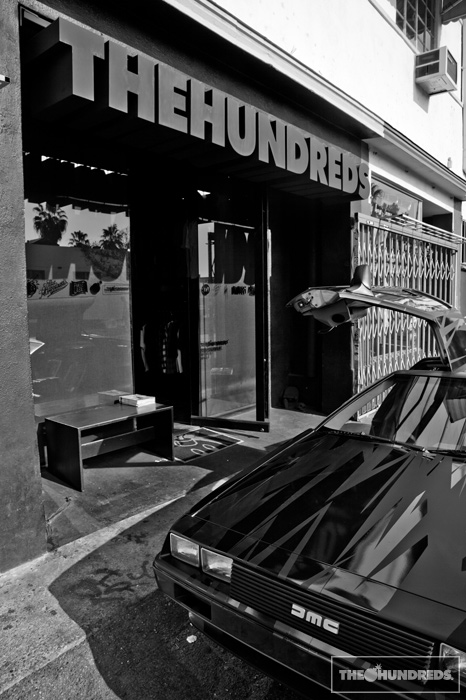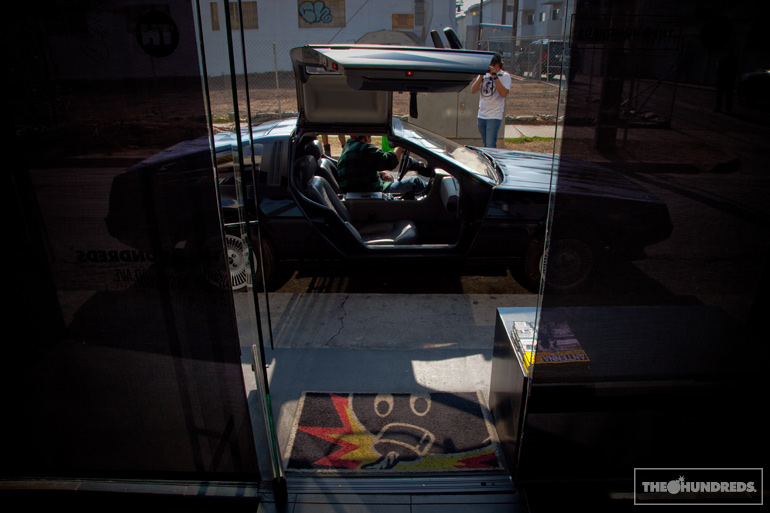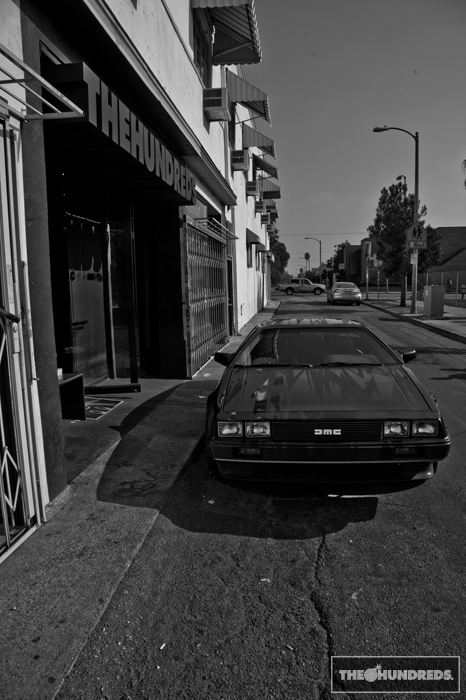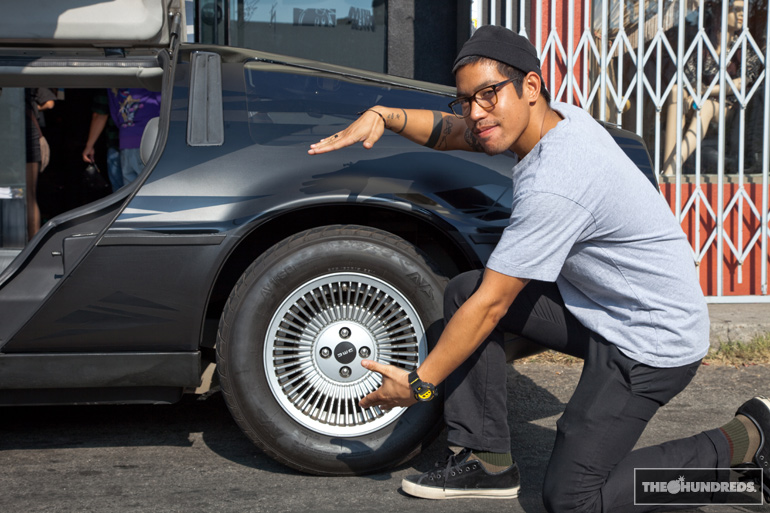 by bobbyhundreds