The mission began over a week ago, when we got wind that Arcade Fire would be playing a secret show in Los Angeles as a warm-up to their big Grammys performance on Sunday. These rumors come and go, but sometimes they stick around just long enough to really get people wondering aloud. And before you know it, industry insiders are leaking on their Twitters, email chains are going around, and yeah,.. you know what, maybe this is really gonna happen.
On Wednesday, Arcade Fire tweeted as well, disseminating information on this supposed secret show. Tickets would go on sale Friday at 3 undisclosed locations, that wouldn't be announced 'til Friday morning. The mystery venue was gonna be tight, only 500 people allowed in — this wasn't about appeasing industry or scalpers, it was all about the true fans.
Then, on Thursday night, the band tweeted these icon hints out to their 80,000 followers:

And so the lineups started late Thursday night. Fingerprints Music in Long Beach. The El Rey theater in Hollywood. And the Origami in Silverlake.
Morning of: This is only part of the lineup at the El Rey on Friday, I'd say throughout the day at least 500 people came and went. The venue people made it clear, they only had 180 tickets, and each person could get up to 2 tickets for $30 each. So if you were the 90th person or so in line, you were on the cusp, after that all you were getting was a free sunburn.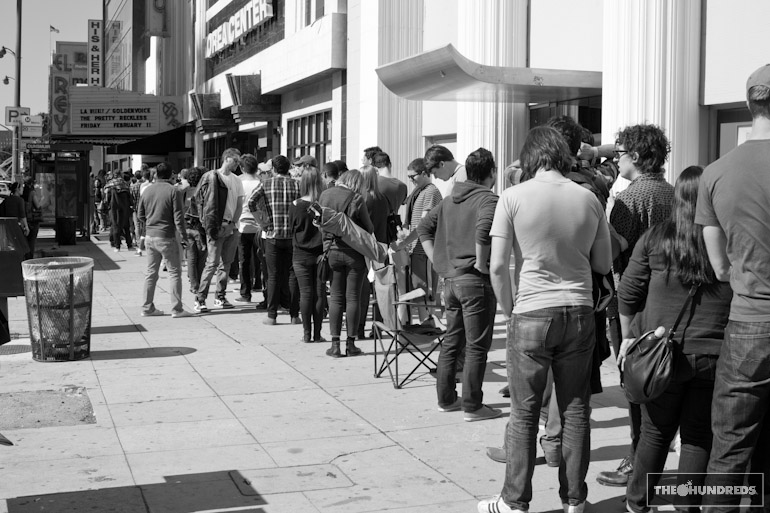 It's nice to know that loyalty still exists. Some of these guys slept on the street to get a chance at these tickets, not to buy something tangible, but to gain an unforgettable experience. How far would you go for your favorite artist?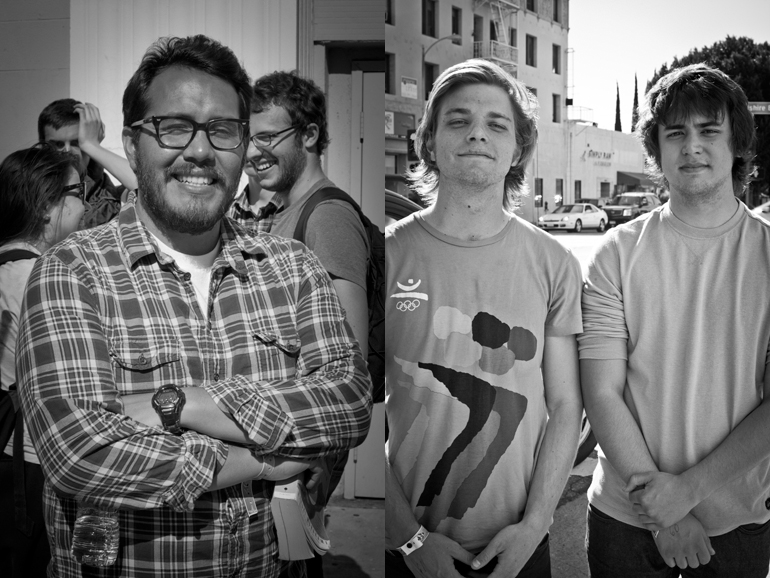 They all just so happen to be The Hundreds loyalists as well.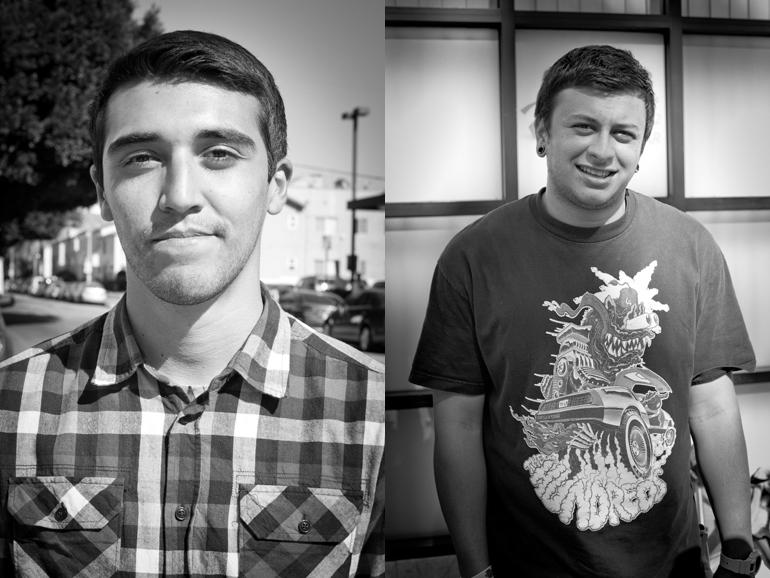 Mecca: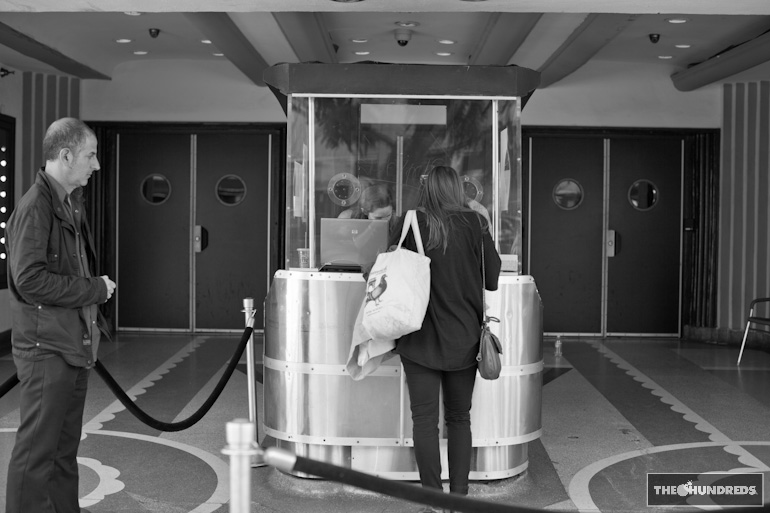 Fast forward to 9pm at the Ukrainian Cultural Center way east down Melrose, a quaint multi-purpose facility that's been more akin to quinceanera parties then coolest-band-ever concerts. The space is lofty and open and generously accomodates the 500 exhausted fans who have worked so hard to get here. The room was only 60% at capacity for the entire night, which made for an intimate and personal show. Sure, there were some Hollywood people around like that girl from Up in the Air and Zach Galifianakis, but this is the first L.A. concert I've attended in a long time that's been so core and so grateful. It's funny, at this stage in the band's career, it probably takes a lot more effort to organize such a covert small concert performance than an arena blowout. But the band obviously cares, and we cared, so it accumulated to a powerful exchange. Thank you for that, Arcade Fire.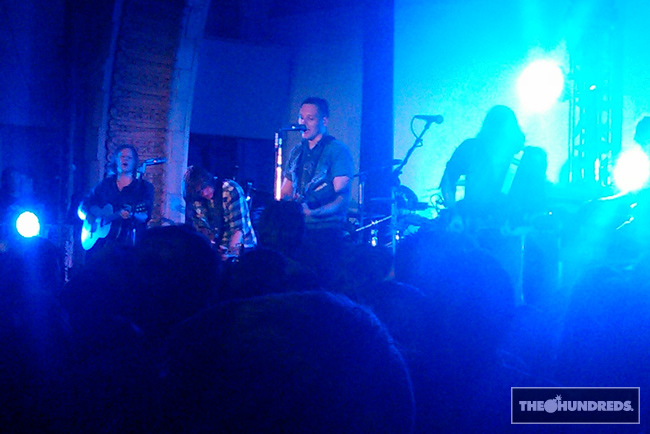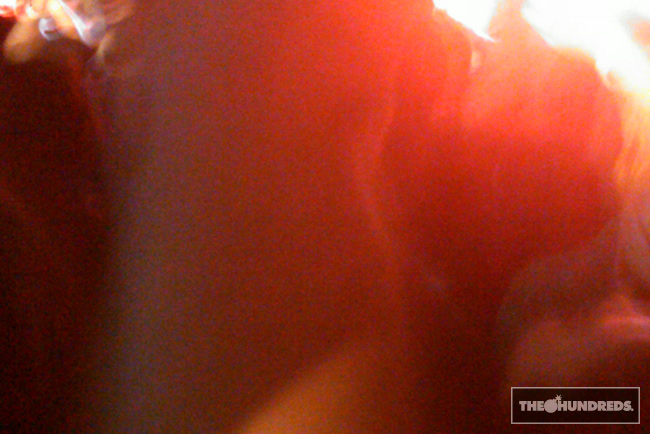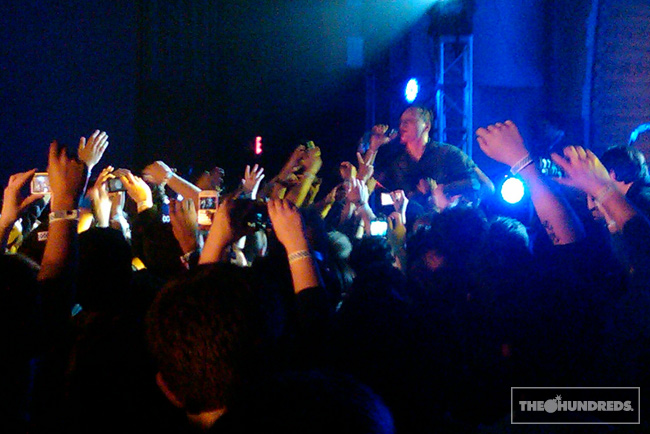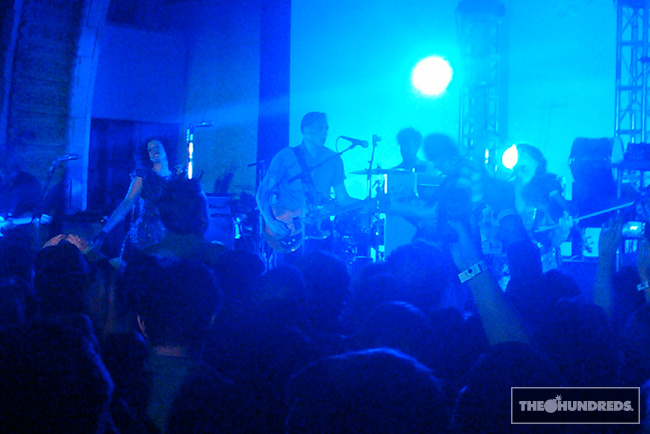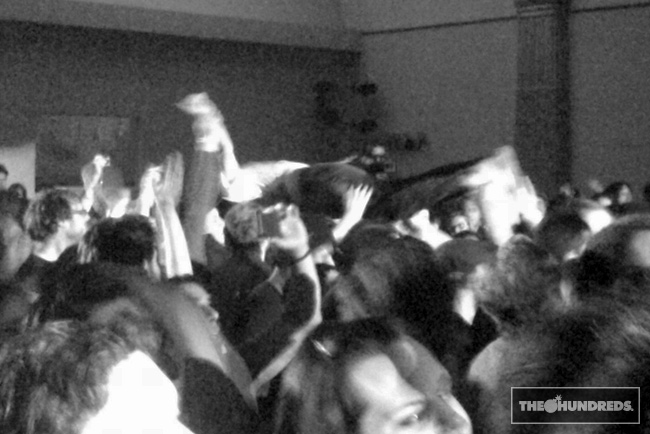 If you've never been to an Arcade Fire show, or unfamiliar with the band, VEVO has recently uploaded the last tour's Madison Square Garden performance. At least you don't have to sleep on the sidewalk to experience this:
by bobbyhundreds