A couple days ago, MTV followed me around for the day, documenting the story and process behind The Hundreds. It'll be used later on for a public information campaign that we can all stand behind, emphasizing community and empowerment. From what I understand, a few other tastemaker types were involved as well, so the results should be pretty cool.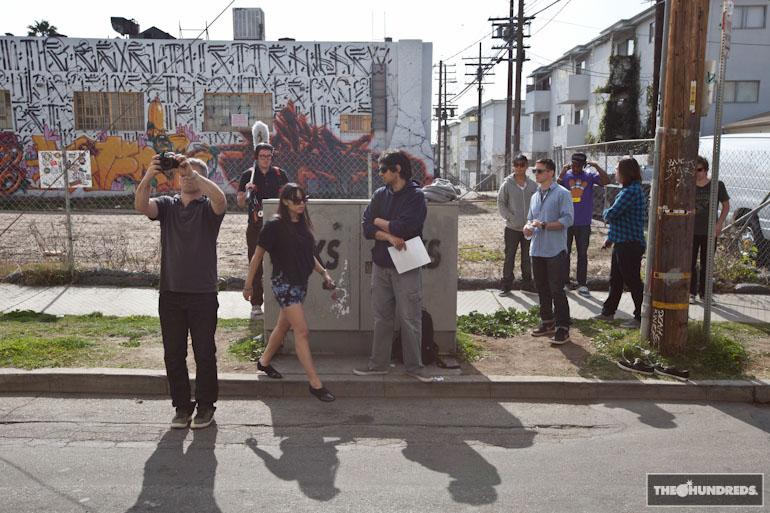 I much prefer to be the one behind the camera, so this was slightly intimidating.
You may recognize the guy in the middle (wearing our Dream Crushers tee) as Lance Bangs, sound familiar? The documentarian/filmmaker/director (and his signature visor) has his own show, "Bangs," on VBS.TV, he's made music videos for everyone from Kanye West to Sonic Youth to Nirvana, The Black Keys, and Arcade Fire. He produced all those awesome Directors Label DVDs (featuring Michel Gondry and Spike Jonze) and is married to one of the girls from Sleater-Kinney.
Or you may just remember him as the cameraman who always pukes in the Jackass movies.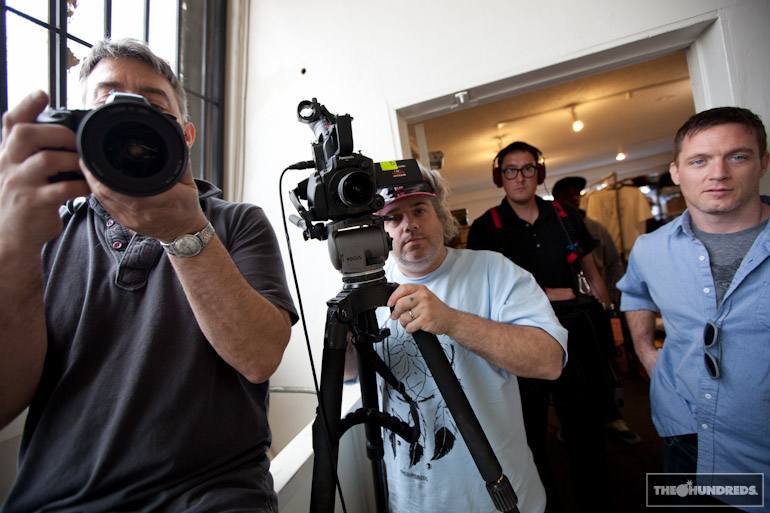 I was mic'd up all day with the same box that was once attached to Tom Cruise. I don't need to remind you who Tom Cruise is, do I?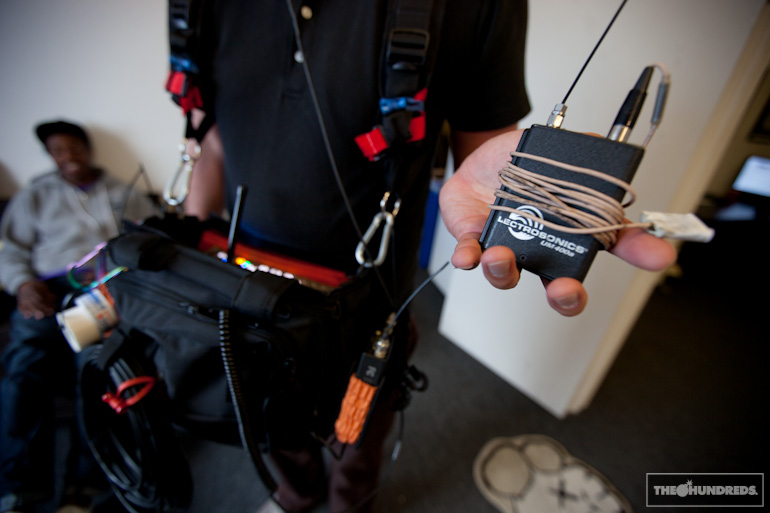 by bobbyhundreds