Darcy and Jay (5&A Dime) drove up from San Diego through rain, ice storms, a cyclone, locusts, overturned trains, and that fire-raining thing from Shinobi, to get up here to L.A. this afternoon. Then a furry creature attacked Jay's upper lip. Bad day.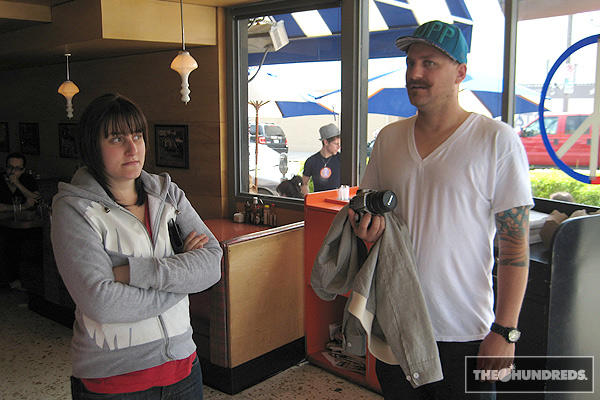 Have you stopped by 5&A Dime lately? Debo was there this past weekend giving away a bike.
No, that wasn't a typo. DEBO WAS THERE THIS WEEKEND GIVING AWAY A BIKE.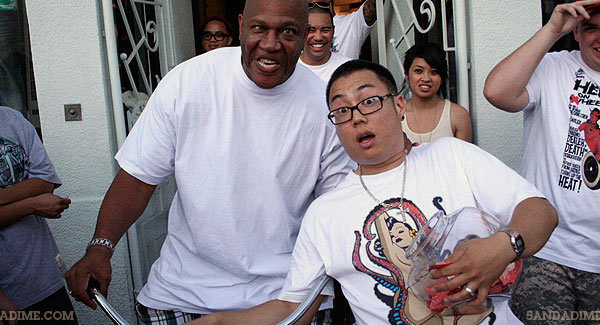 Read the 5&A Dime blog.
by bobbyhundreds