Tofer, the same artist and creative visionary who is responsible for the "CORN MOUTH" diorama in our THLA store, unveiled his latest exhibit, "VIVID," Saturday night at Commissary Arts in Venice, California.
Since I couldn't make the opening ceremony, Tofer did me a solid and granted us access earlier this week, as he worked on the exhibition's finishing touches.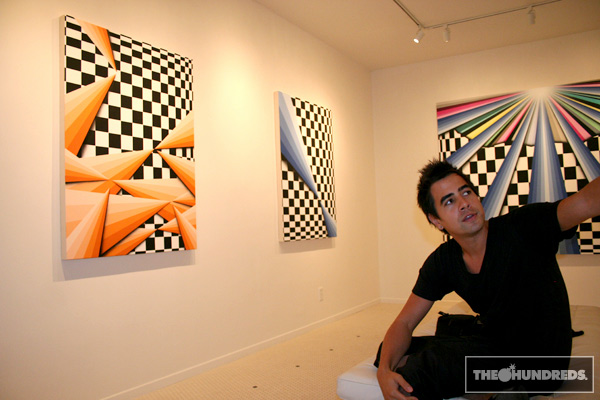 The dramatic, electric explosions are a pop art collision with undertones of sexuality, drugs, and experimentation. Tofer draws on Op-Art techniques to get his illusions across, providing dimension and distortion to his paintings. The 3-dimensional effect is succinctly achieved through use of space, contour, and perspective. The centerpiece is entitled "CONFIRMATION," both as an allusion to the Catholic ritual and climax.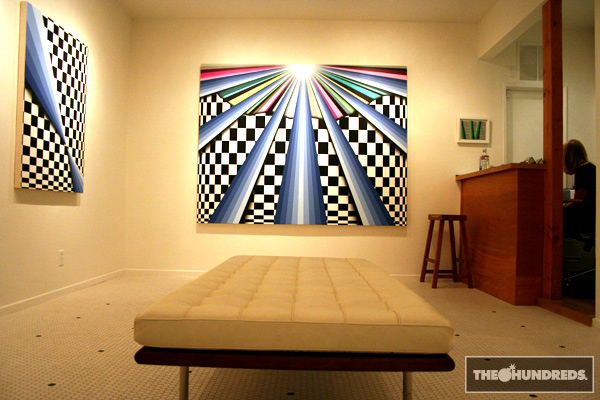 The paintings are mesmerizing from a distance. This one concentrates on the emotional energy surrounding a boy's and girl's first kiss.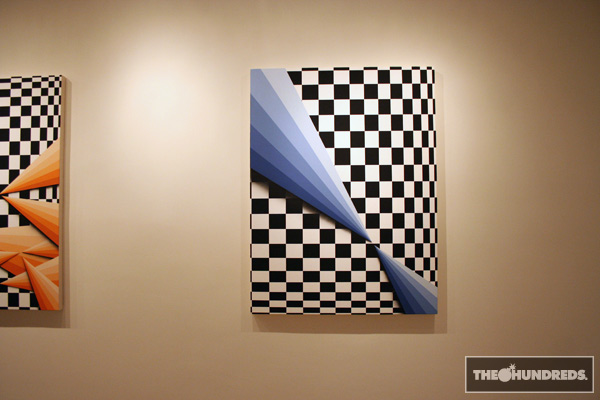 Upon magnification, the detail and technique are even more pronounced. The OCD-ish gradients are so precisely constructed, the shading accomplished with careful airbrushing, hinting that there was no chance for error or oversight. Remember, this is completely flat and 2-dimensional.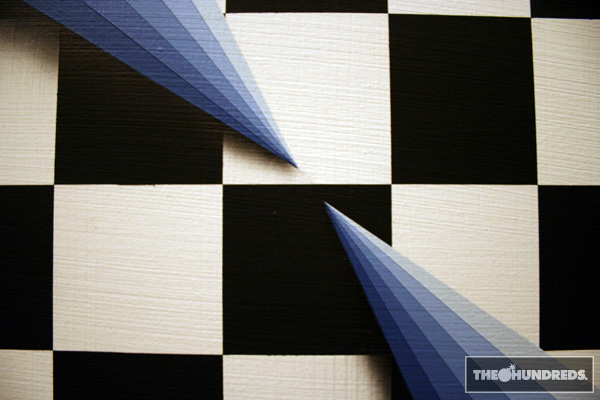 This piece is indicative of an orgy, whereby none of the points are exactly touching the other, although overlayed and strewn across the plane.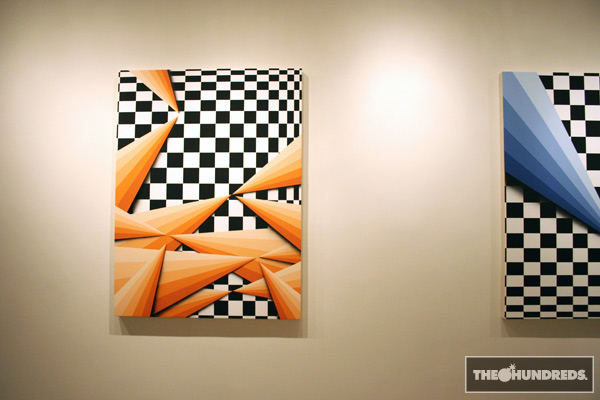 This is my favorite piece from the show, which is interesting because Tofer wasn't even gonna put it up until I mentioned it. It's nice to know that underneath the surface's rigidity, there is a world of color awaiting to erupt.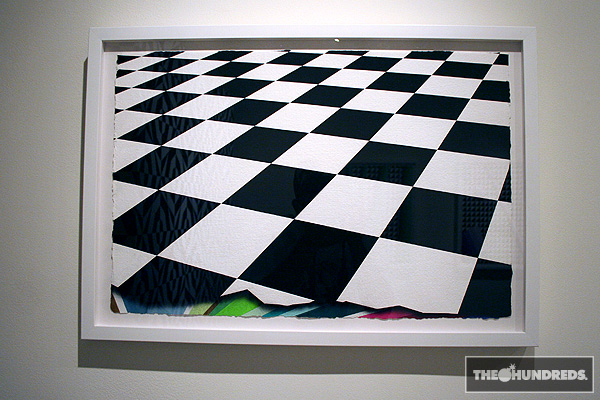 Okay, I'll let you observe and appreciate the art for yourself.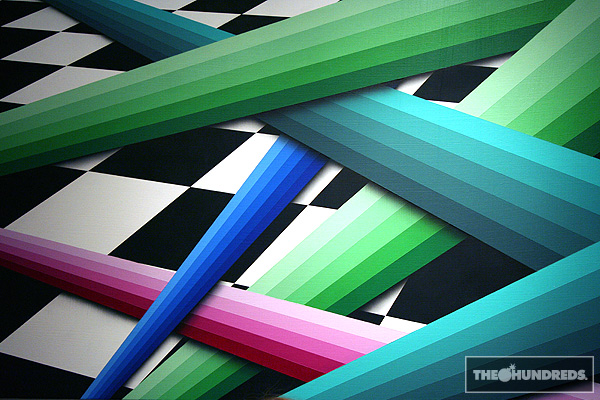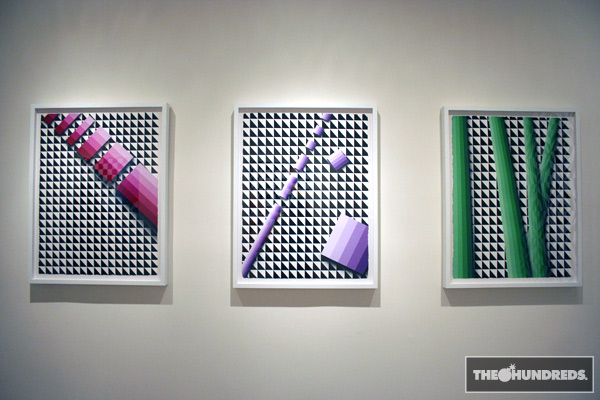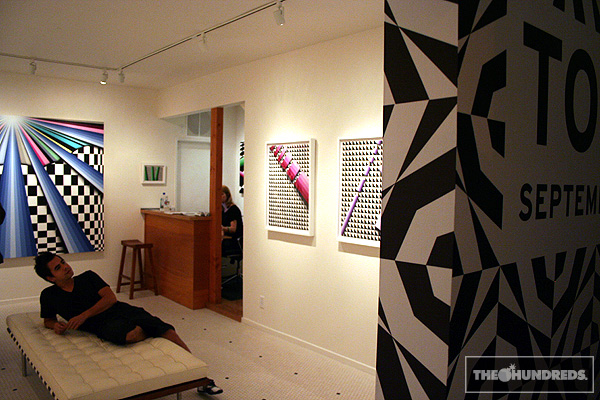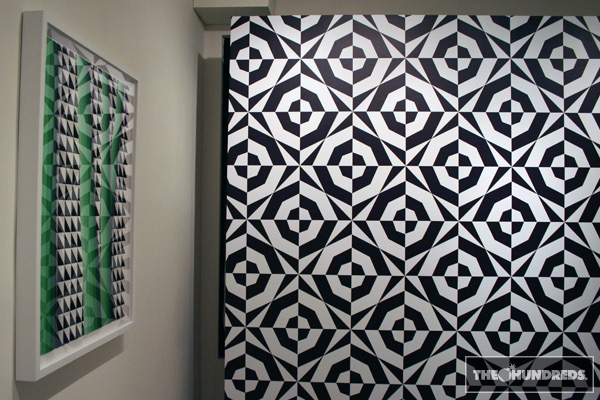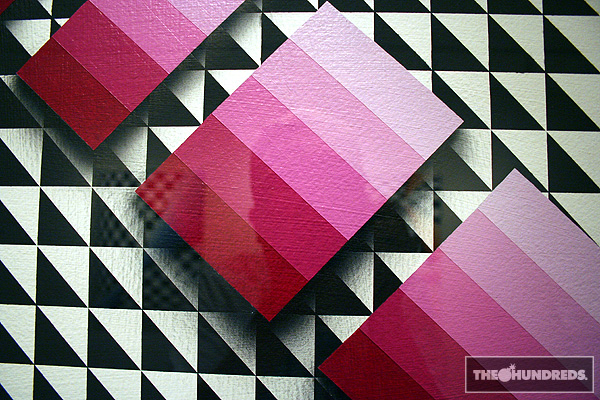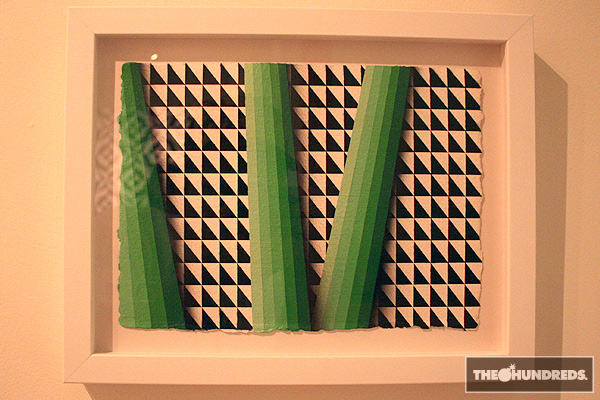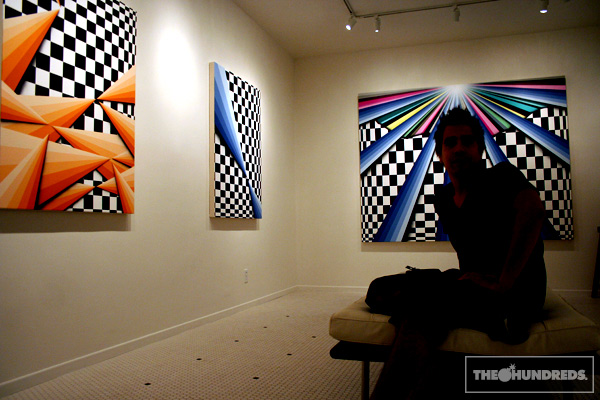 The gallery is located at 68 N. Venice Blvd., Venice, CA. Gallery hours are Thursday, Friday, and Saturday, from noon to 5pm, and by appointment. Check the website for more information.
by bobbyhundreds