And the final piece of The Hundreds x Garfield puzzle…
The Hundreds x Garfield vinyl toy. 6″ x 7″ and featuring 5 points of articulation. Comes with the elusive Black Adam t-shirt and a to-scale miniature of the The Hundreds x Garfield skateboard.
LIMITED EDITION. There are only 400 of the "ORANGE" version, and 100 of the "BLACK" version. Available for Pre-Sale right here onthehundreds.com and theloyalsubjects.com beginning next Monday morning, shipping in January.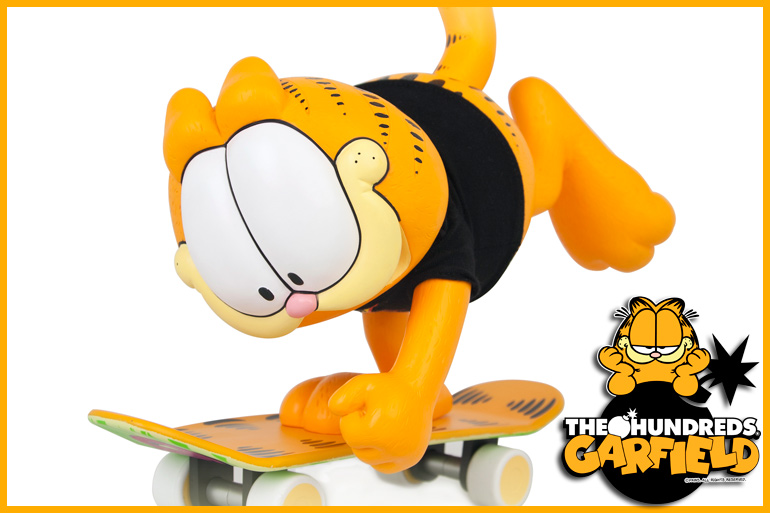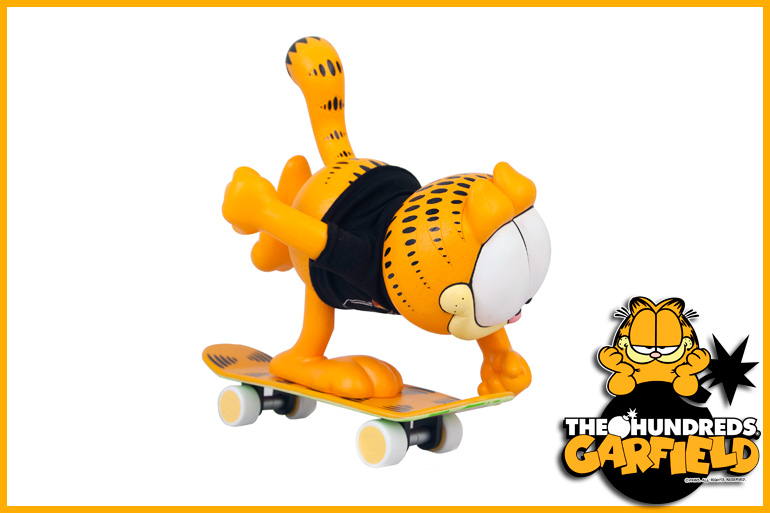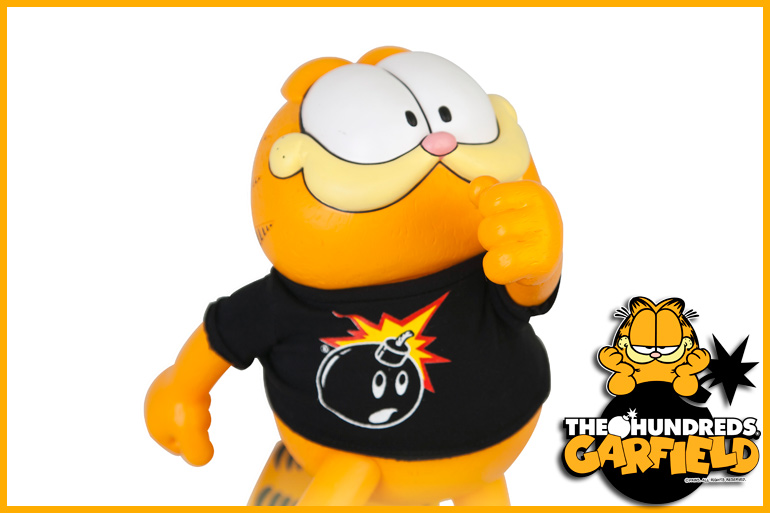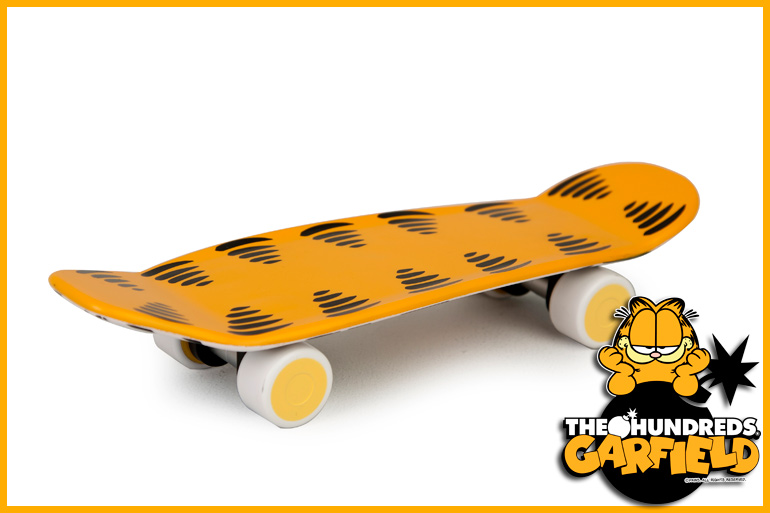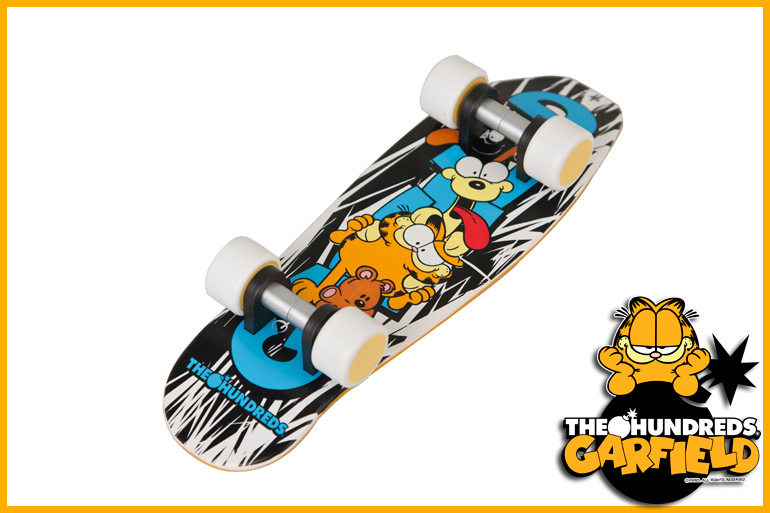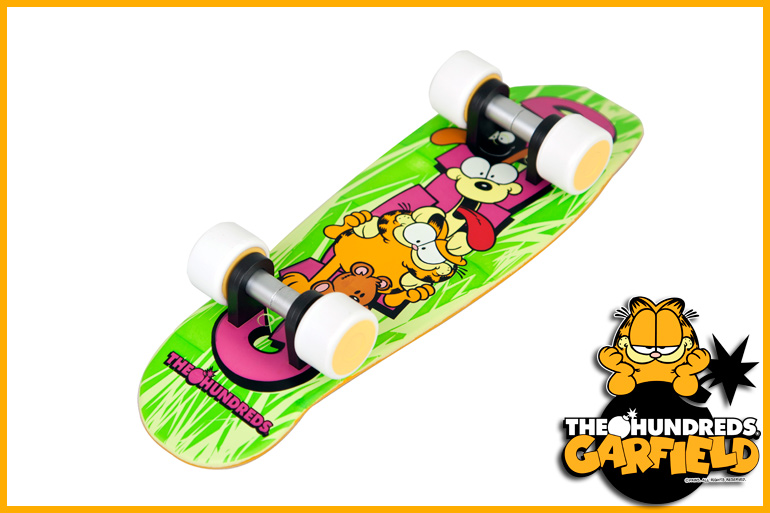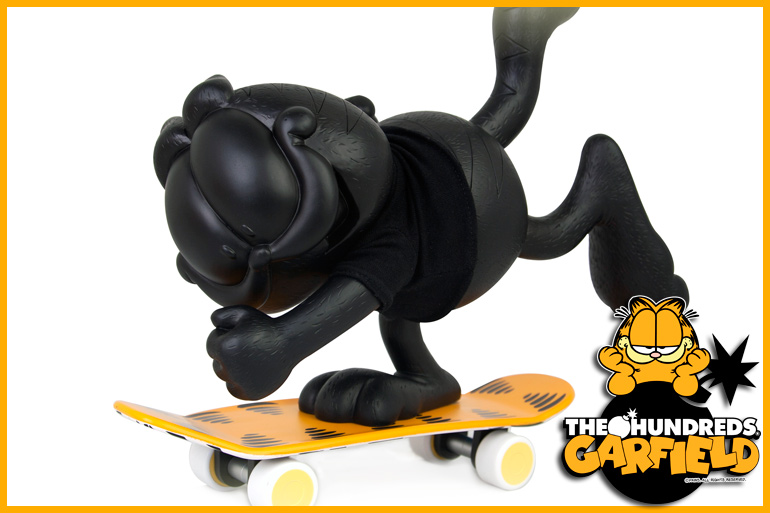 by bobbyhundreds