Chris (Alpinestars) invited Scotty and I down to the Irwindale Speedway today to experience some Formula D drifting up close and personal. It was a learning experience for me as I'm pretty unfamiliar with the sport, although I have an appreciation for it. I think it's pretty cool that we are a generation that is expounding upon new sports that break the traditional mold (e.g. Mixed Martial Arts). To me, drifting is another one of those creative endeavors that re-appropriated existing sports and subcultures and presented something new and engaging for the youth. It pisses off the traditionalist dinosaurs who don't get it, it's making up its own rules as it goes along, and all in the name of fun and spirit. Hey, that kinda sounds similar to what we do here at The Hundreds.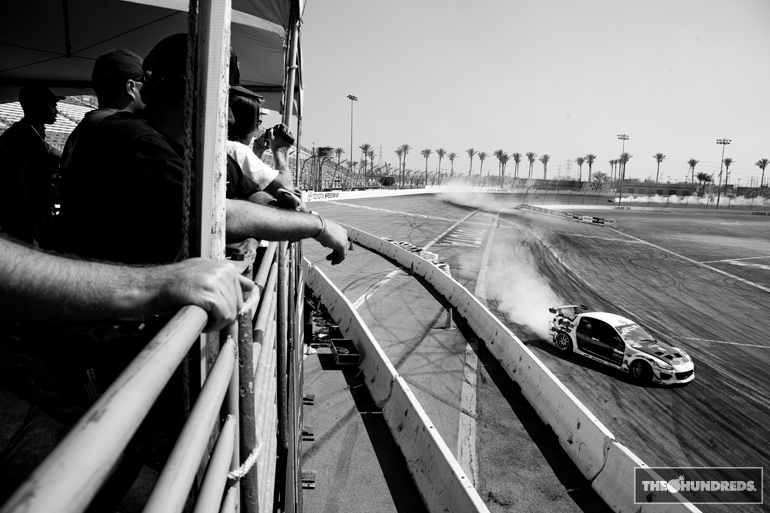 Anyways, I couldn't believe how close these cars drift to the barricades, at neckbreaking speeds. Saw a couple bumpers get lost along the way.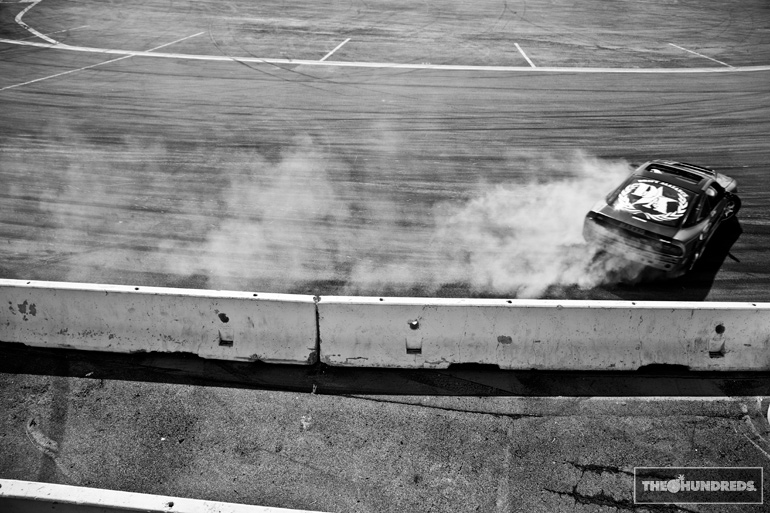 There is an interesting relationship between streetwear and drifting. Apparently, there's a tremendous crossover demographic, as we've understood for years. Everywhere I turned, I saw our friends' brands plastered across cars, crew t-shirts, official customized suits… Crooks & Castles, Attic, Triumvir, UNDFTD, and DSTROYR for example. Most of these brands sponsor cars, specific riders, and are making a strong push into this niche sport.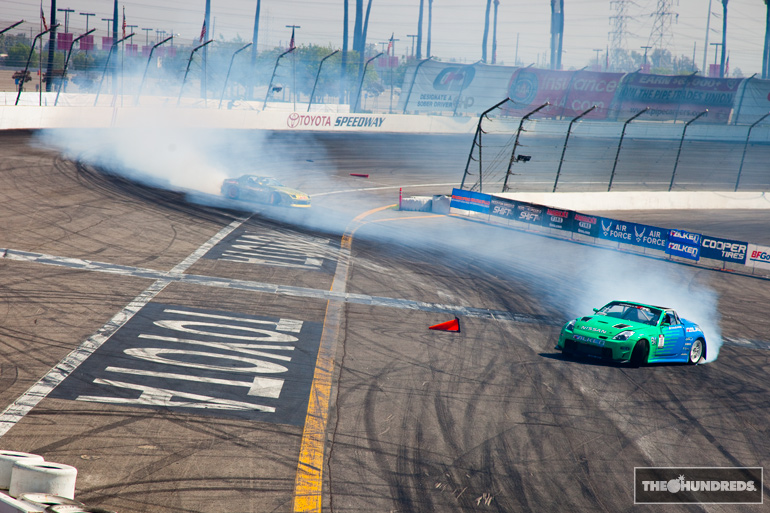 I got sprayed with rubber fragments taking this shot. Anyways, here are some more action shots from the day. Tomorrow, I will post Scotty's ride-along in one of the cars…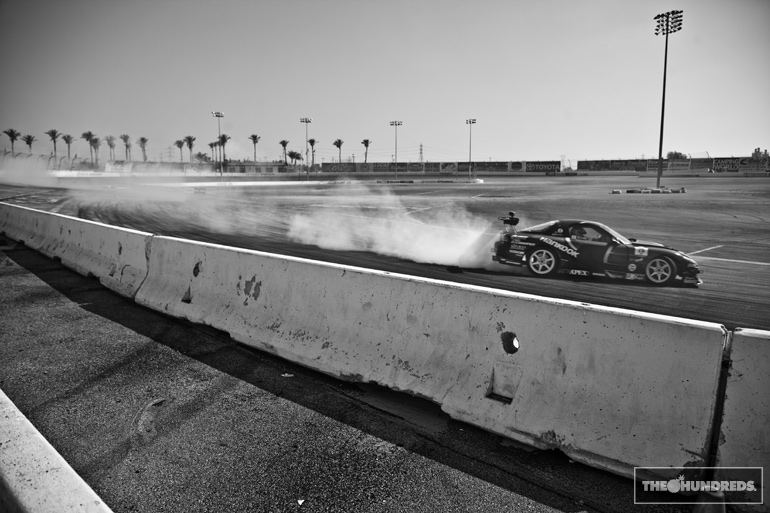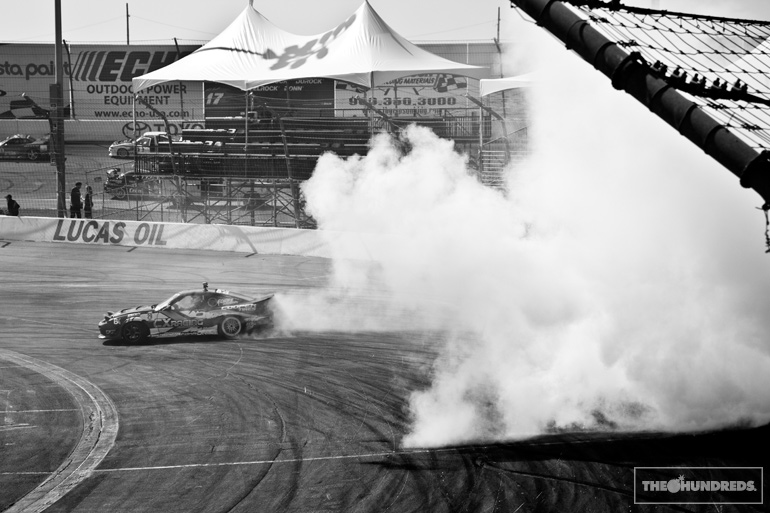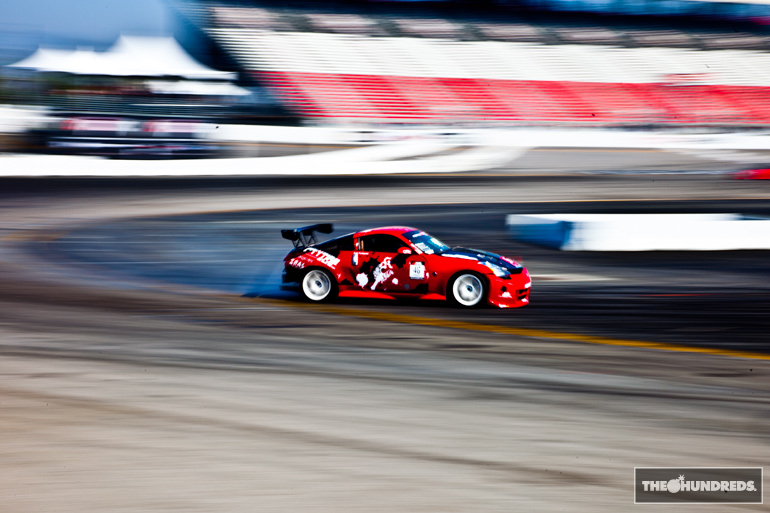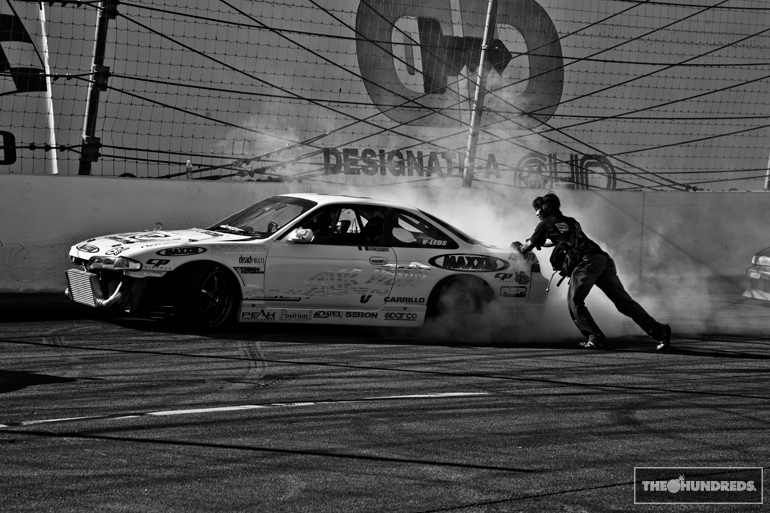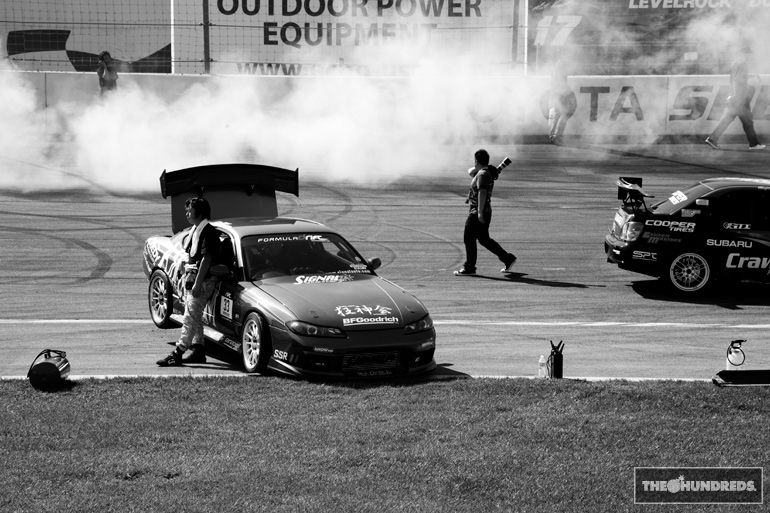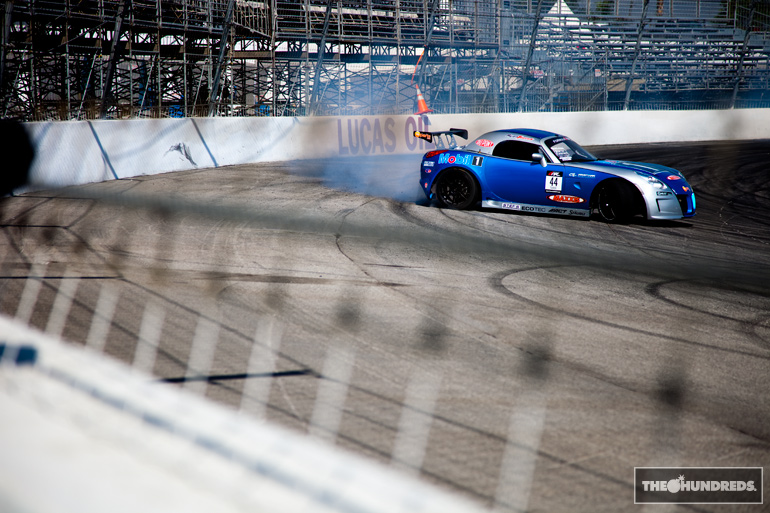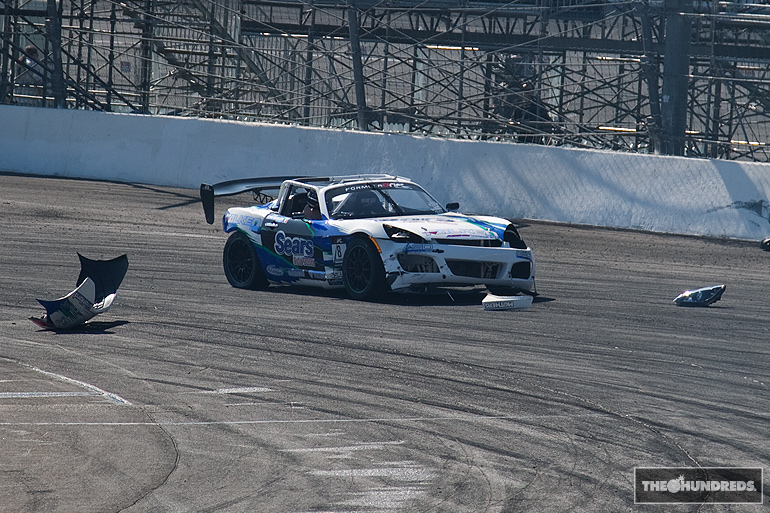 by bobbyhundreds