The Animal gives it up for young Dre. Rest in peace.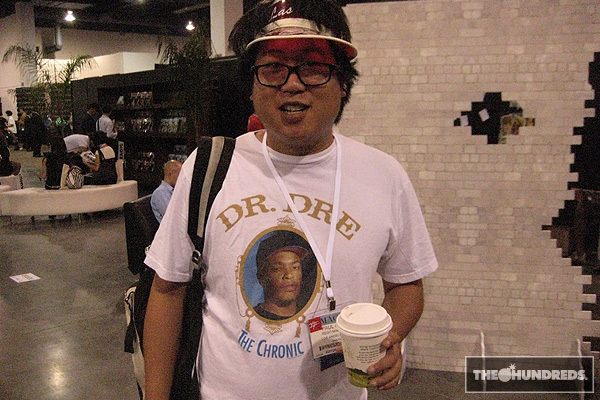 Jon catching some of those Fluorescent rays.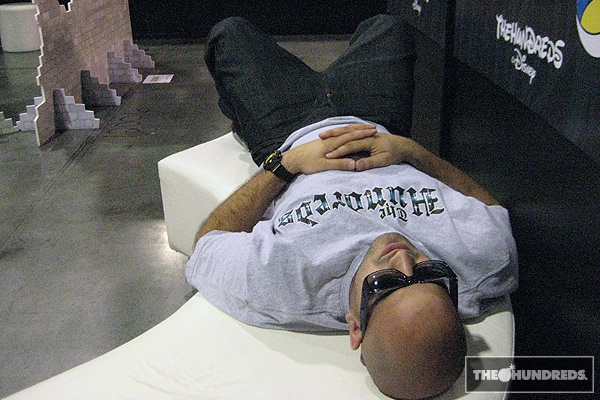 It wouldn't be a MAGIC show without DJ Zo. We met the Vegas-based DJ at our first show when he tried stealing one of our shirts. After a slap on the wrist, he's been hooked ever since.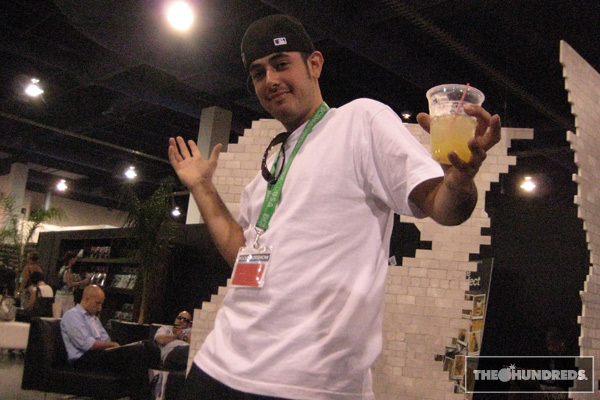 Hawaii Mike's (LTD) the keymaster for all the right people.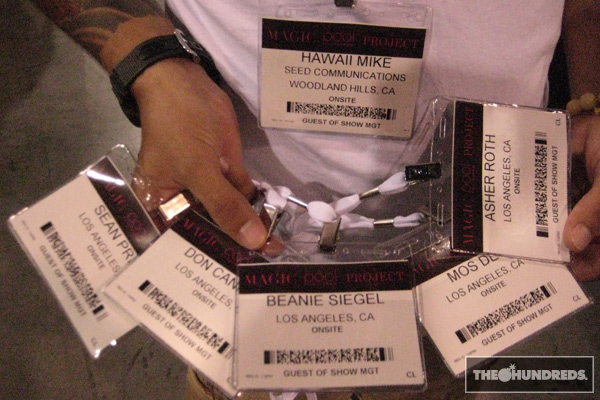 Brock and Evidence.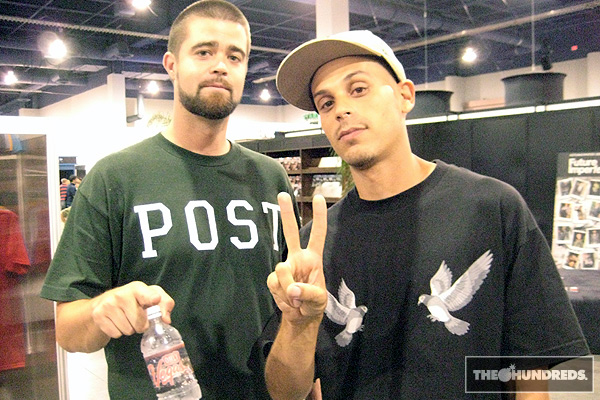 Years ago, the first time I put Hue's feet on the blog, it was the sneak preview shot of a burgeoning brand he was working on called Greedy Genius. He's since moved on to found SQR1, and again, here's your first look at the next generation of upscale footwear.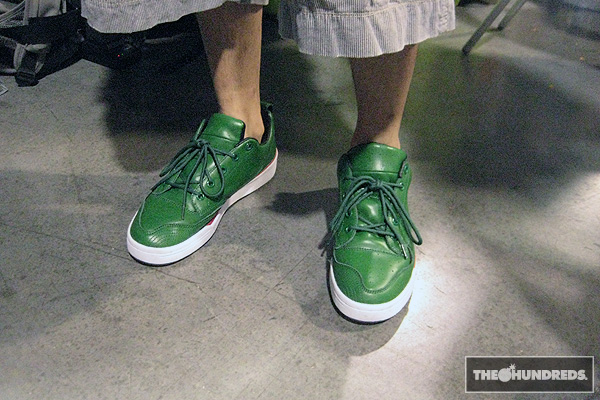 Mos Def was buggin' out on SQR1's debut. That's a good sign.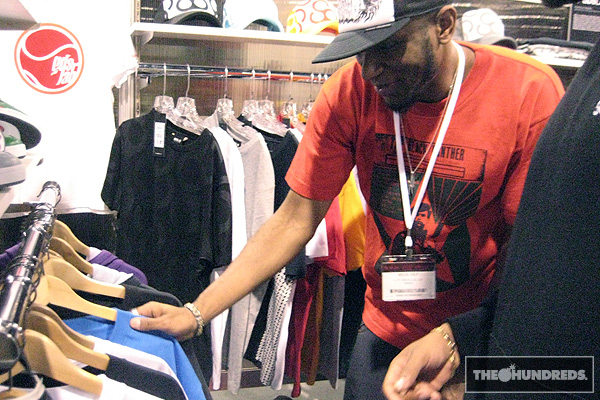 They call him Big Bert for a reason.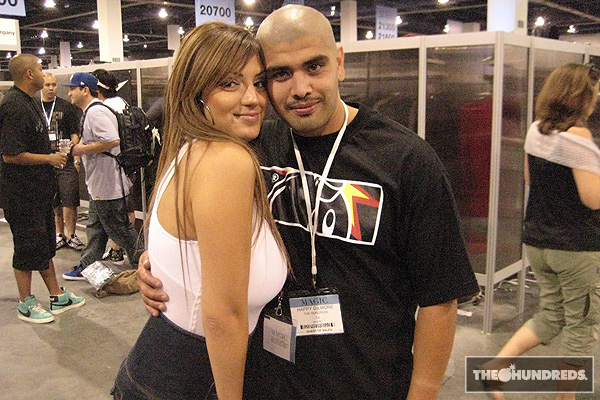 Two-timer.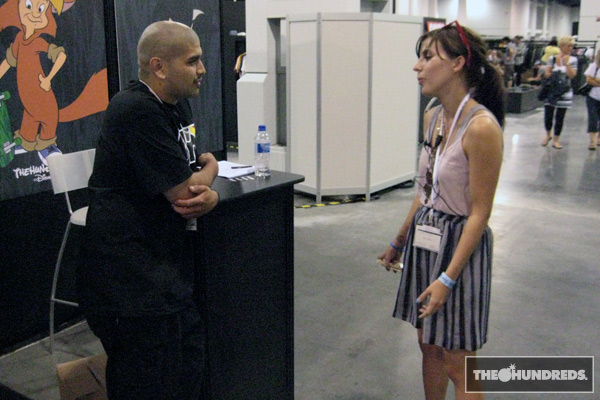 Brad (on the right) brought by Justin (Yo Gabba Gabba!), who turned out to be a fan. Likewise.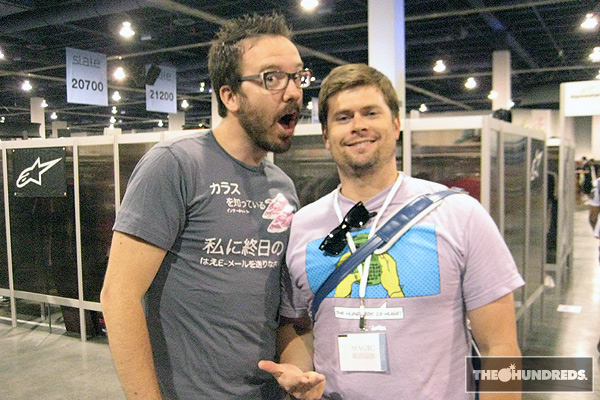 Jenna's amassing quite the art collection.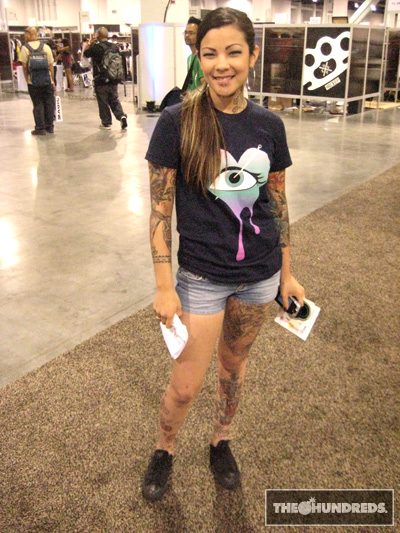 I don't know what half of the TH crew would do without American Apparel girls.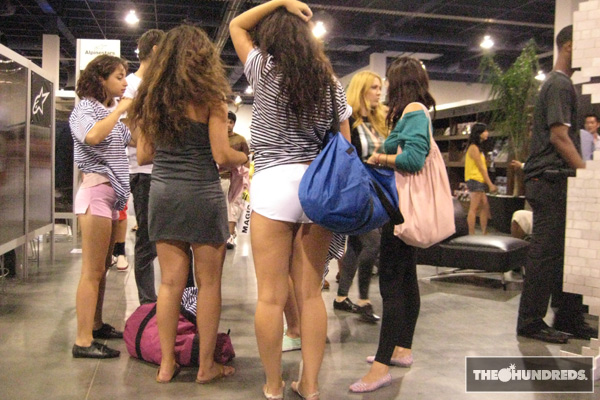 Switch was stuck in "meetings" all day.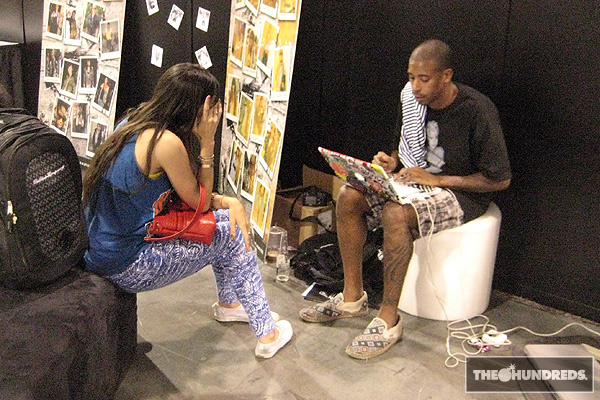 His "office" is getting kinda messy.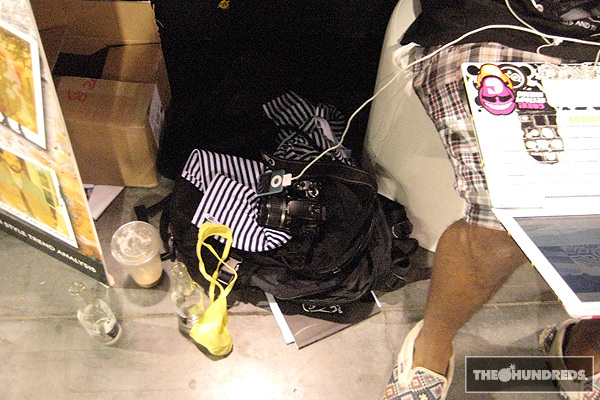 Mari and Arpa. Look familiar?