During MAGIC week, it always starts off, and ends up, at the Hard Rock. The Alpha and Omega of Vegas nightlife.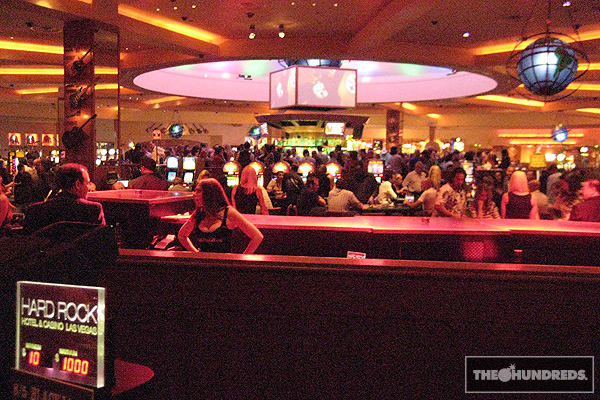 Big Bert drops a few.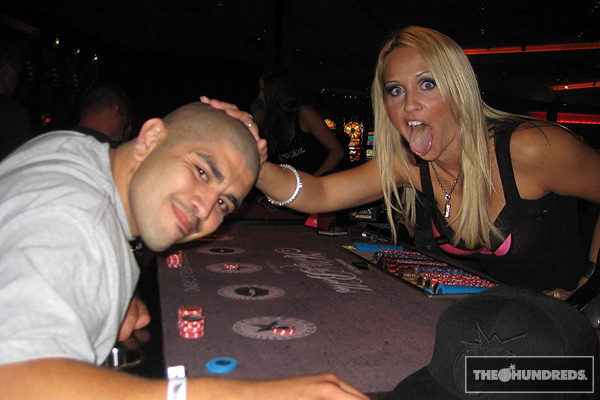 I dunno why, but we always grab dinner at Pink Taco in the Hard Rock. Hey, there's Nash in our RAWHIDE hat. A few moments later..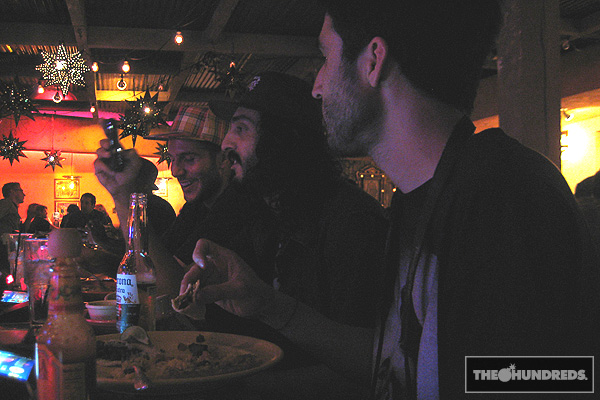 he took the stage at WASTED SPACE with the rest of the 87 Stick-Up Kids.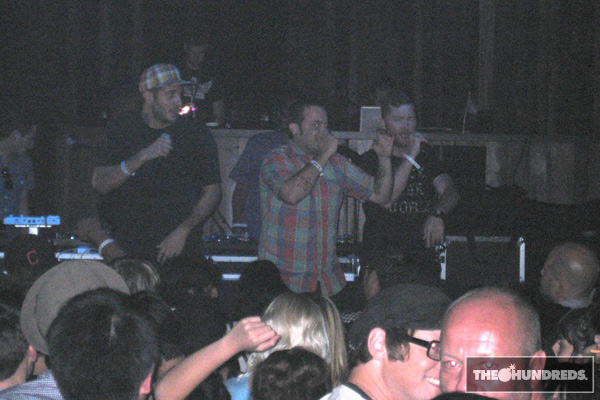 There was a swarm of streetwear parties poppin' off at the PALMS, but we decided to hole up at WASTED SPACE for the remainder of the night in our own corner, to support all our friends onstage, surrounded by TH fam. Including Jackson at the door. Nothing tops that.
Except Big Bert dancing.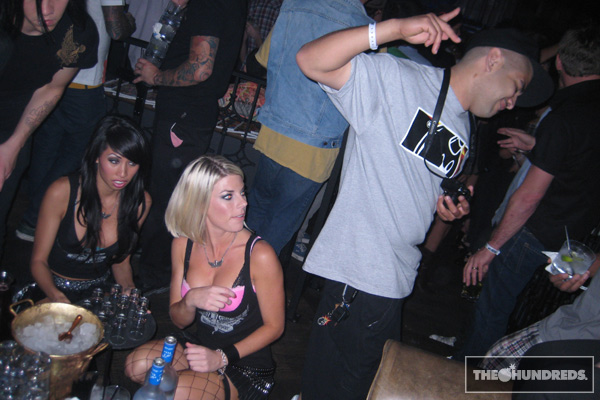 After the 87 Stick-Up Kids wrapped, Astrid (talking to Alice [Joe's Jeans]), Amanda Blank, and her backup dancer posted up.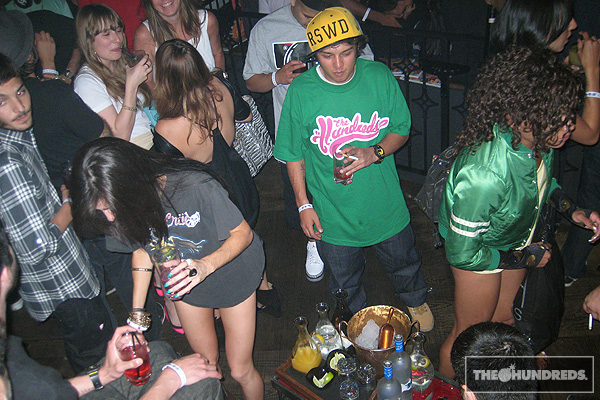 Naeem (Spank Rock) owes his skills to The Hundreds Buffalo socks.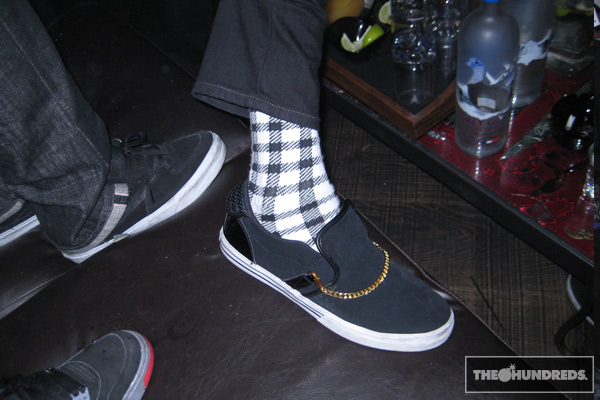 Amanda Blank takes the stage.
Even Astrid aka Baby Ca$htrid got up in the mix! WHaaaaT *EXCLUSIVE footage of Ca$htrid with 87 Stick-Up Kids and then later in the night with Amanda and Spank Rock.
Don't point, Switch. That's rude.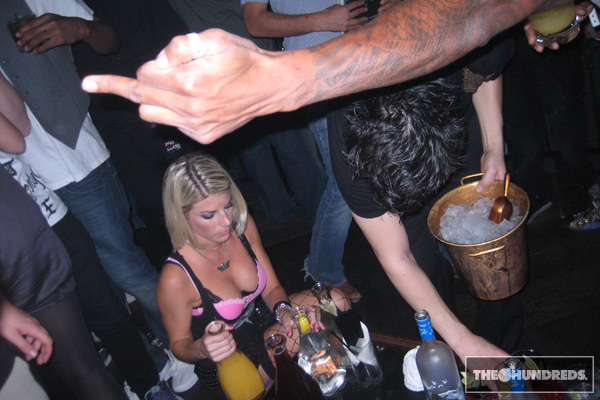 That's 3 fingers right back at you.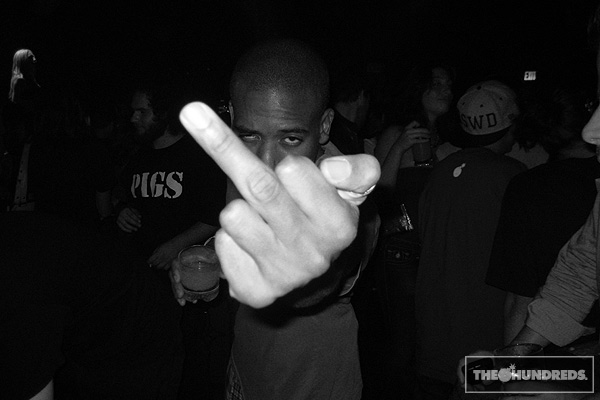 by bobbyhundreds