Thanks for a great week, Austin. In case you missed it, here's the roundup of SXSW coverage:
Machine Gun Kelly
OFF!
Yelawolf
GAYNGS
Wiz Khalifa
Cults
Black Lips
GAYNGS (Agayn)
Kanye West
Surfer Blood
Lil B + Diddy + OFWGKTA
Green Lady Killers
Hellbound Glory
La Sera
Hanni El-Khatib
Fishbone
XV
Creep
DeYarmond Edison
The Hundreds' SXSW experience has been brought to you by our crew of music-lovers – Clockwise from left: Anti-OrangePat,DJ Benjie,Brick, Young Ash theCilantro Killer, Scotty iLL, Vito, andBen Hundreds in the jelly-filled center.
We all come from different musical backgrounds and tastes, and that's what's been reflected here on the blog over the past 7 days.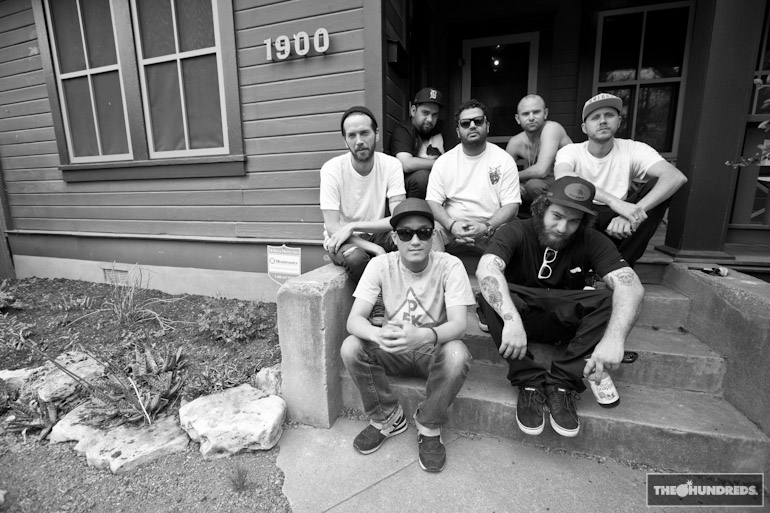 However, I must note that everyone concurred with one band as THE act of SXSW. And that's Trash Talk. The destructive hardcore band exploded SXSW from the inside out, minus one of their black band members who was stabbed by a Nazi a few days prior in Bakersfield… culminating in a performance at the Fader Fort that left no one safe. With the entire arena cleared out by the 20 kids they snuck in to circle-pit, windmill, and chuck trash cans at security guards and all in the VIP, Trash Talk left a lasting impression.. especially on a few people's faces. After playing friendly the first few rounds, Lee got fed up with the sissy hipster crowd, ordering everyone to charge the back of the tent where the awestruck attendees were cowering. Since they weren't gonna participate in his show, he brought the show to them. The grand finale were state troopers who were brought in to boot the band out of their own show, but not before they surrounded Diddy's car and accosted the rapper.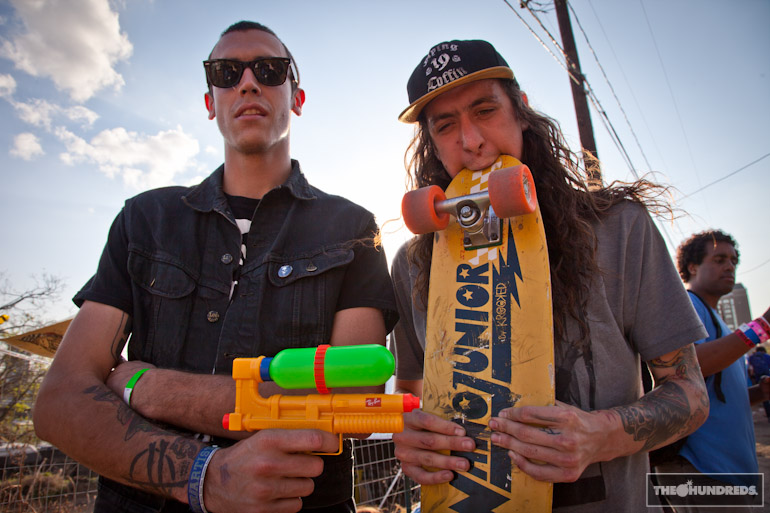 I can go on, but you're best off watching it for yourself.
What happens when you ask a brutal hardcore band to follow James Blake? This:
by bobbyhundreds