Talk about poor decisionmaking. I'm in New York and this is what it looked like today. Beautiful. But what it felt like was anything but. From what I hear, this is the coldest NYC has been in four years, sometimes hovering above zero (Fahrenheit) when you throw in the wind-chill. I don't even know how to quantify that for all the L.A. folk back home. Umm, it feels like you're trapped in the giant refrigerators at Costco but without all the frozen mozzarella sticks?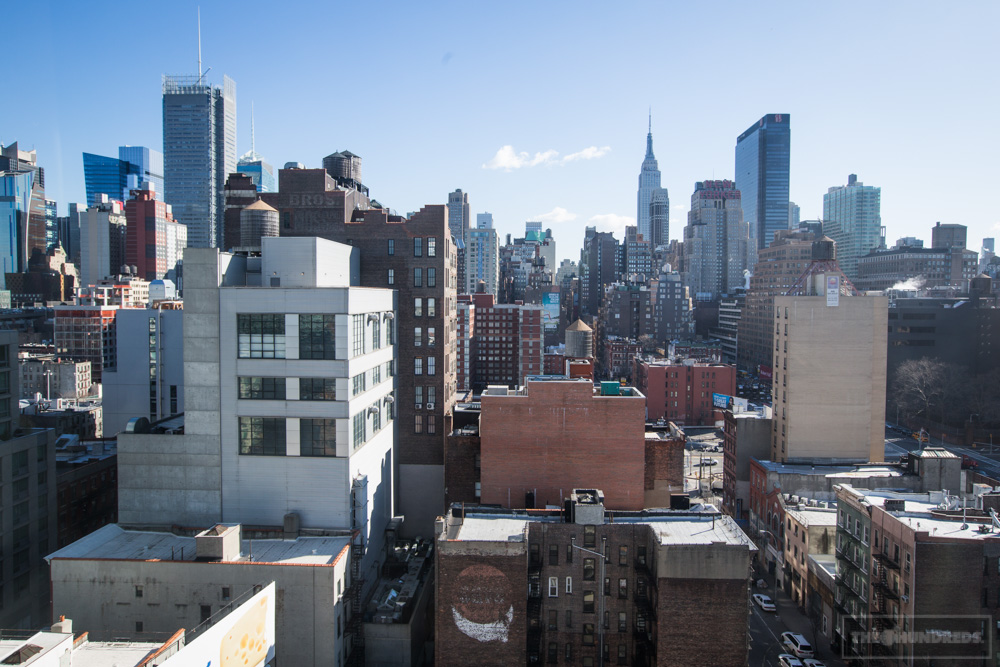 I mean, right before I left home, Los Angeles was doing great. A balmy 75 degrees (YES, FAHRENHEIT. I don't know what that calculates to in Celsius, but it's like 8 in dog years?), so some of the staff celebrated $2 Tuesdays at Pizzanista.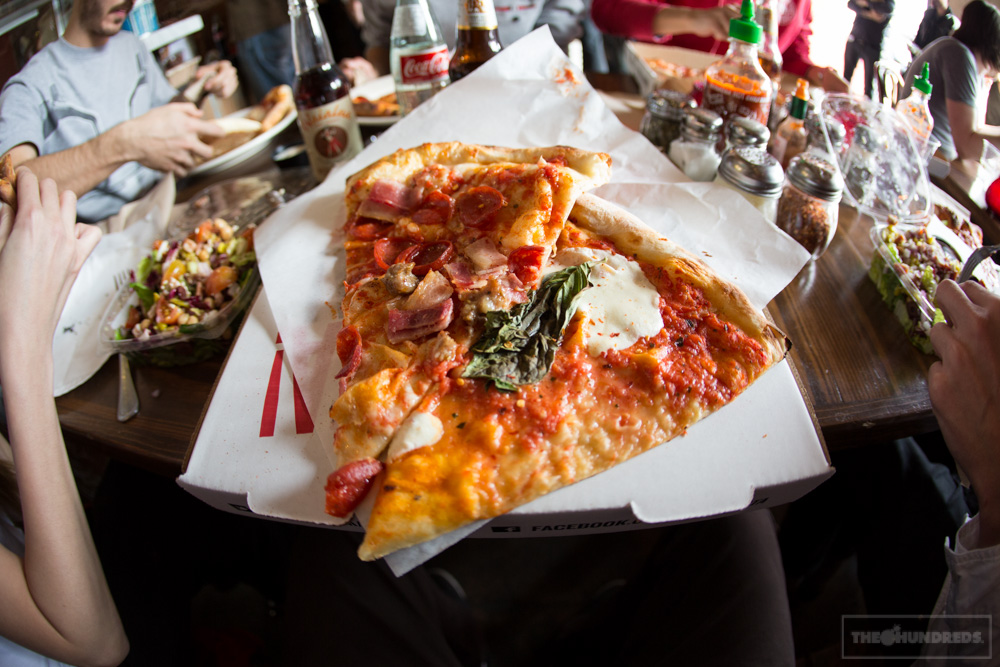 Say hi to Alexis, the rad photographer girl at the register, and grab a slice if you're anywhere near downtown Los Angeles and hungry.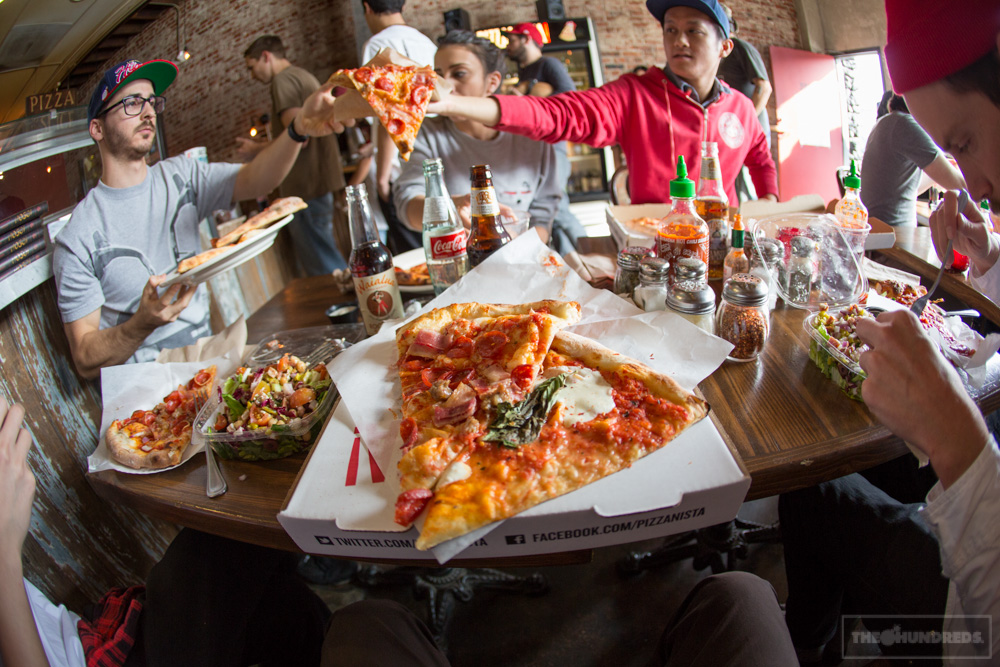 Got back to the office to find Alexander Spit and Manface perched atop The Hundreds' heli-pad.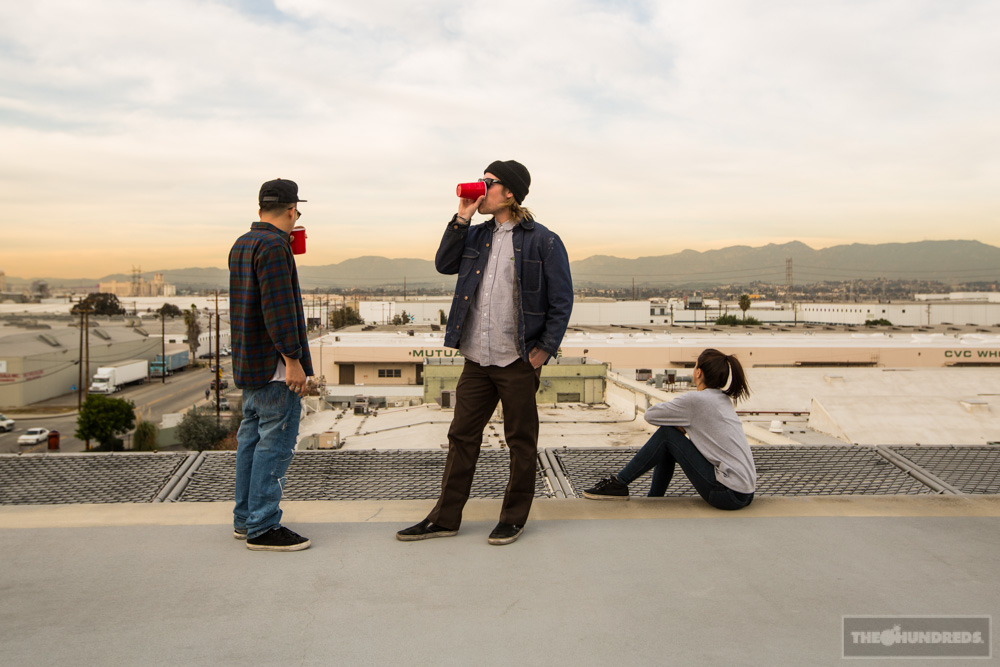 As the sun was setting on another epic California afternoon, it provided the ideal scenario for Brick to recount the infamous tranny fight at The Hundreds Santa Monica.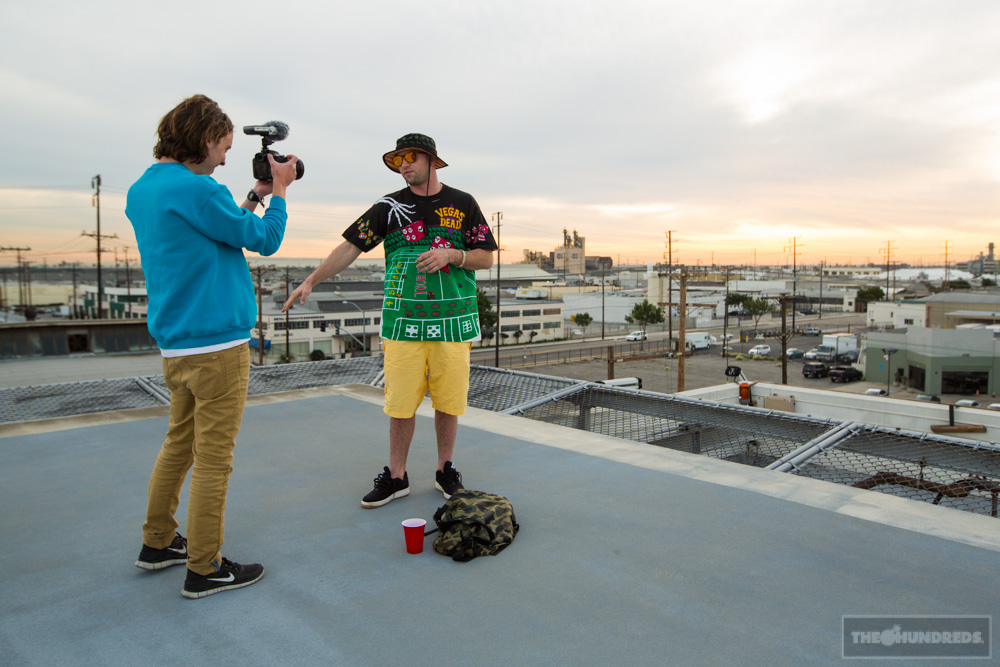 No, really. There was a crazy tranny fight at The Hundreds Santa Monica. You don't have to take my word for it, but you can take Brick's:
Alex's new album is on its way out…A BREATHTAKING TRIP TO THAT OTHERSIDE. You can pre-order it through DECON here.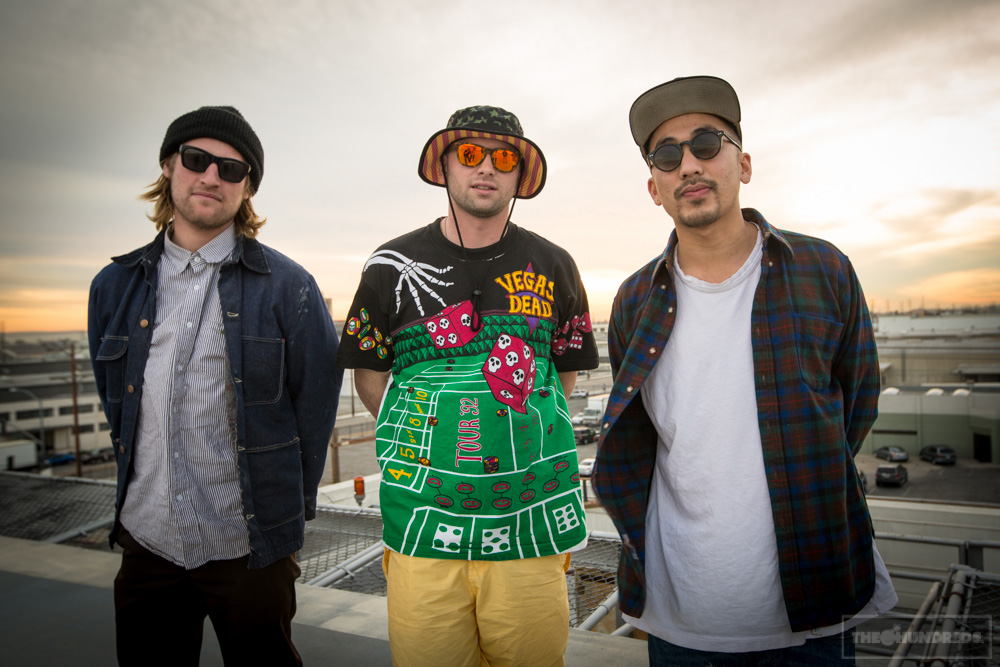 The Hundreds is also working on something special in collaboration with the rapper for the album release. More info coming soon about that, but in the meantime, Spit just released a short film to accompany the project: