Dave was like, "Hey, what're you doing? Roll by – we're about to record the podcast."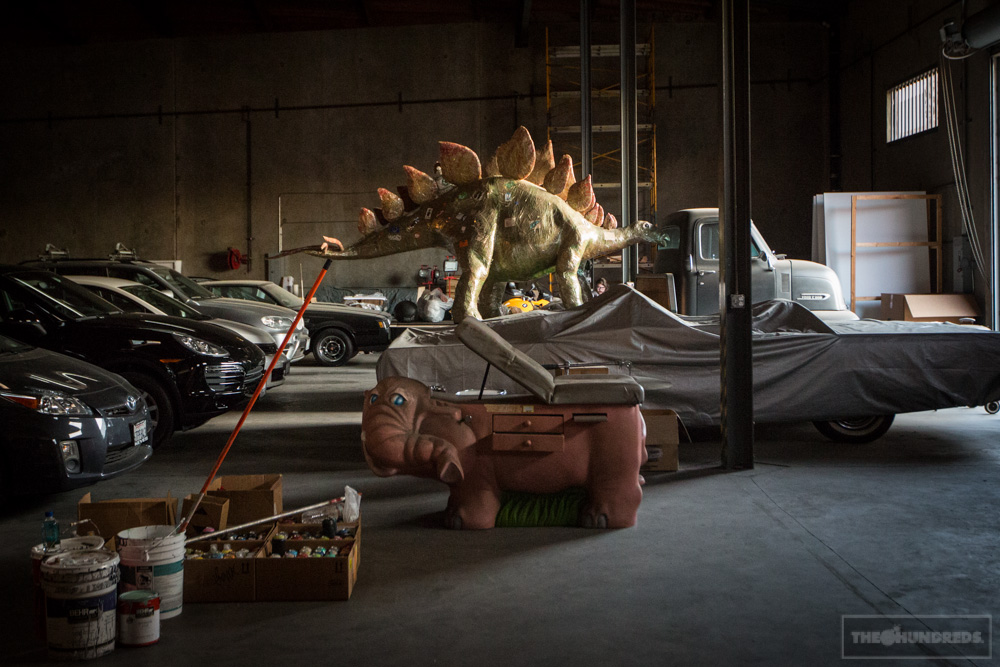 So I was like, "Okay.  I'm on the road anyways, be there in 20 minutes. I'll stop by to chill.'"
And so I get there and Matt is talking to me about his next big project, which launches in a few weeks, and I interrupt him, "Hey, who's on the podcast today?"
And Matt says, "Umm.. It might be just you."
And I'm like, "Ha. I'm not gonna be on DVDASA, the #1-rated Health podcast on iTunes (at one point in time. As in, a single point in time.)."
The beautiful Asa Akira walks in the room. "Hey Bobby!" Warm, sweet-smelling embrace. "Ready for the show?"
"Oh, nah. I'm not going on!"
"What do you mean you're not going on?" Dave peeks his head from the hallway. "Come on, we're about to start."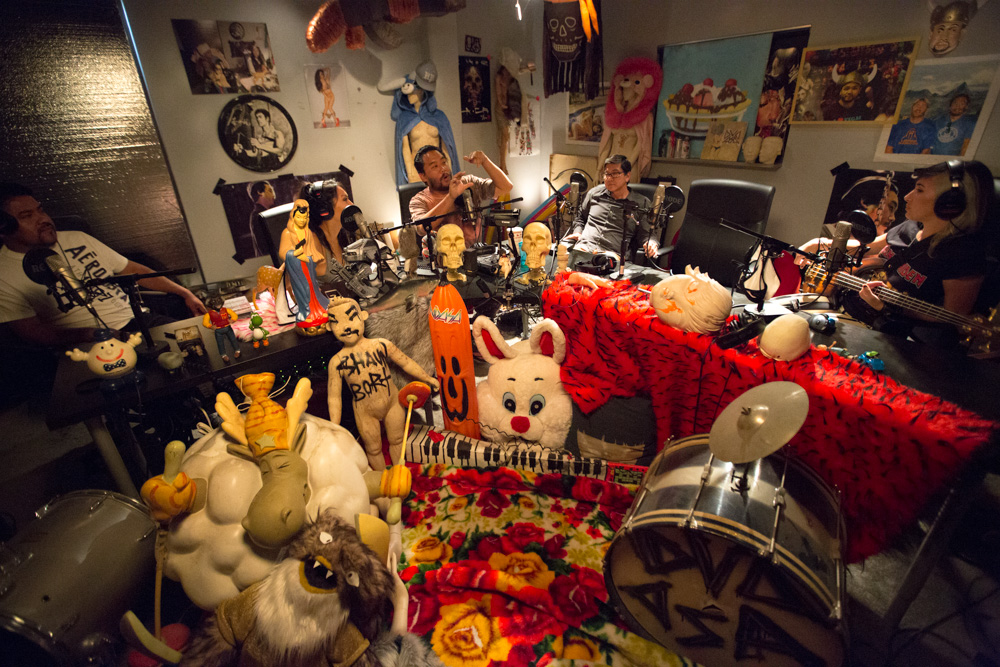 So I'm one of the featured guests on tonight's podcast, which airs sometime soon, I think.  Money Mark is next to me.  Man, this guy's been my hero forever.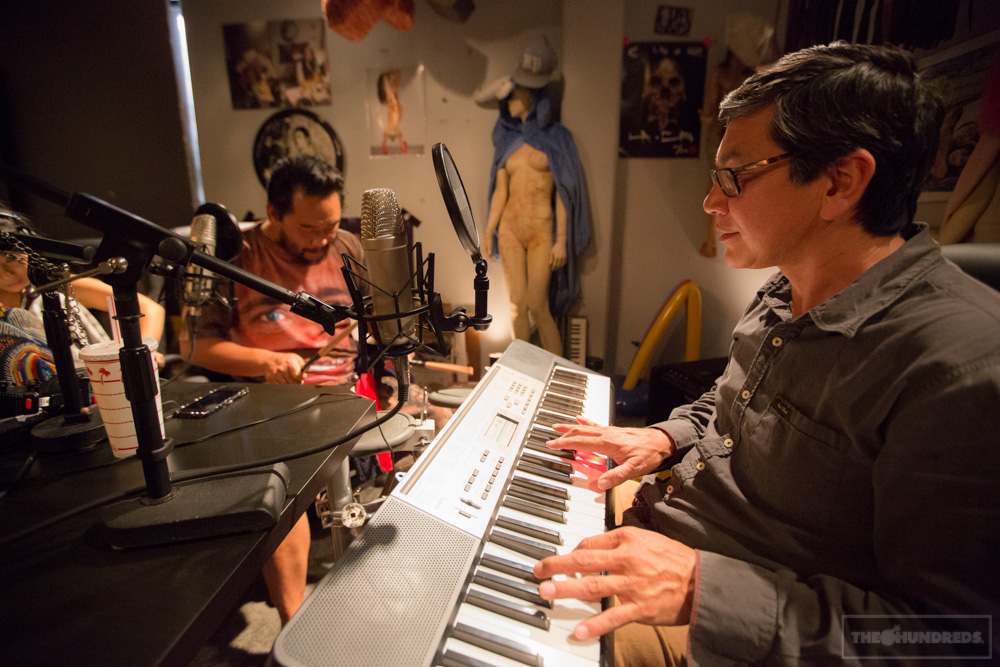 All the DVDASA regulars are here.  Critter's on the beanbag behind me, taunting Dave and being white.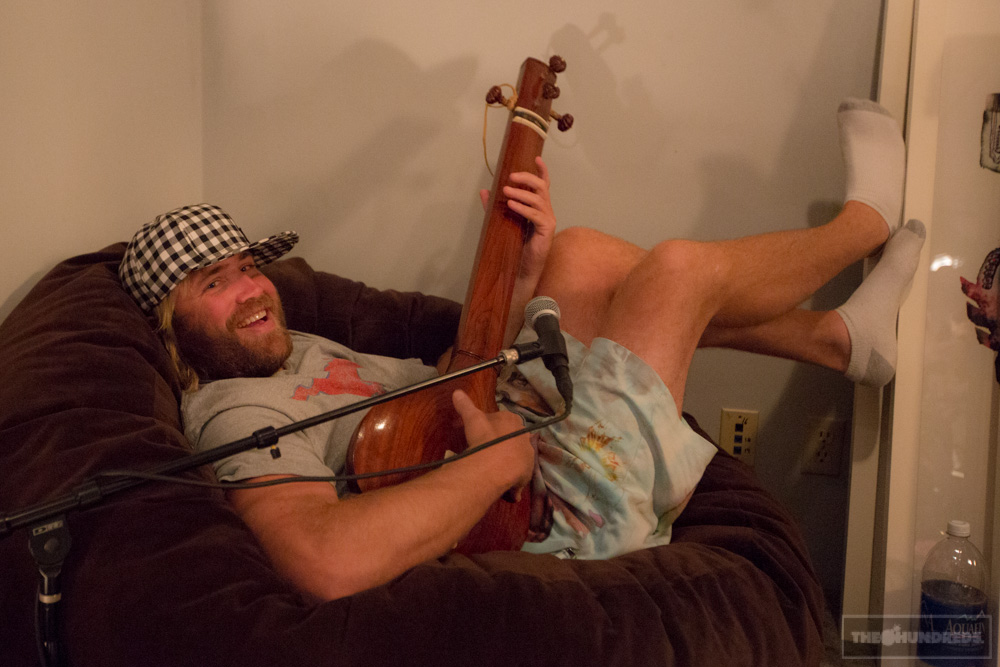 I hope you've listened to this podcast before.  It was rated #1 in Health on iTunes one day, someday.  But it's hilarious. And it goes on for hours.  Today we discussed everything from Filipinos to extramarital affairs, sad sex and cubic zirconia rings and sex and Filipinos and Filipino sex.  Also, I never realized how fun and personable Asa is because I'm usually distracted by Dave's spotlight-hogging and oh, porn.  But yeah. She's the best.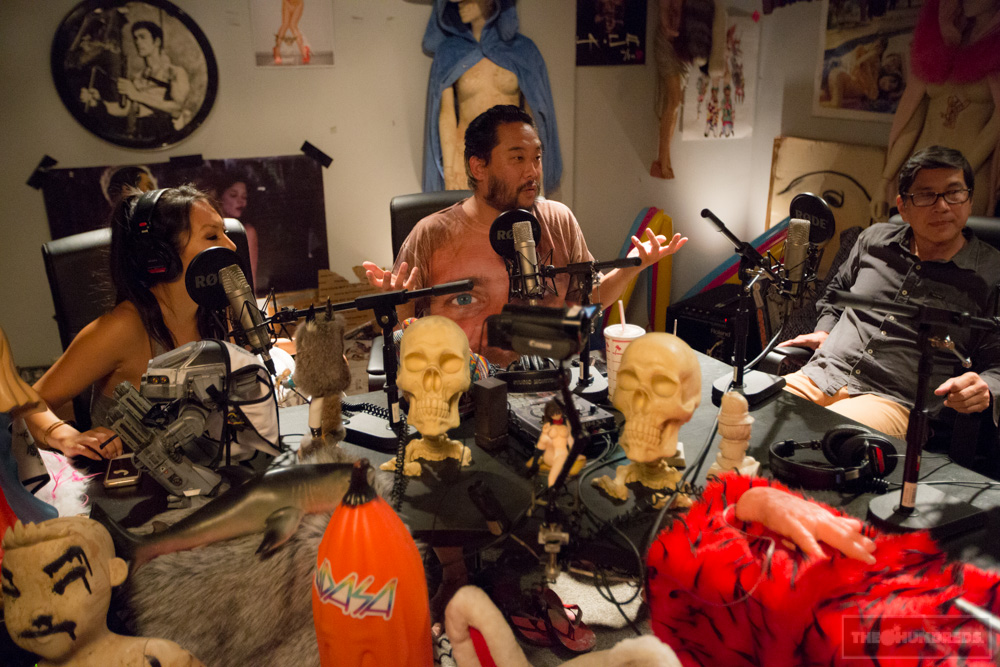 Heather Leather is on my other side.  Speaking of stealing the spotlight.
But then she lost the closing round of "Bobby Trivia" and had to smell his thumb, which he rubbed behind his ear. So basically she smelled behind his ear. And almost gagged and screamed something about cheese.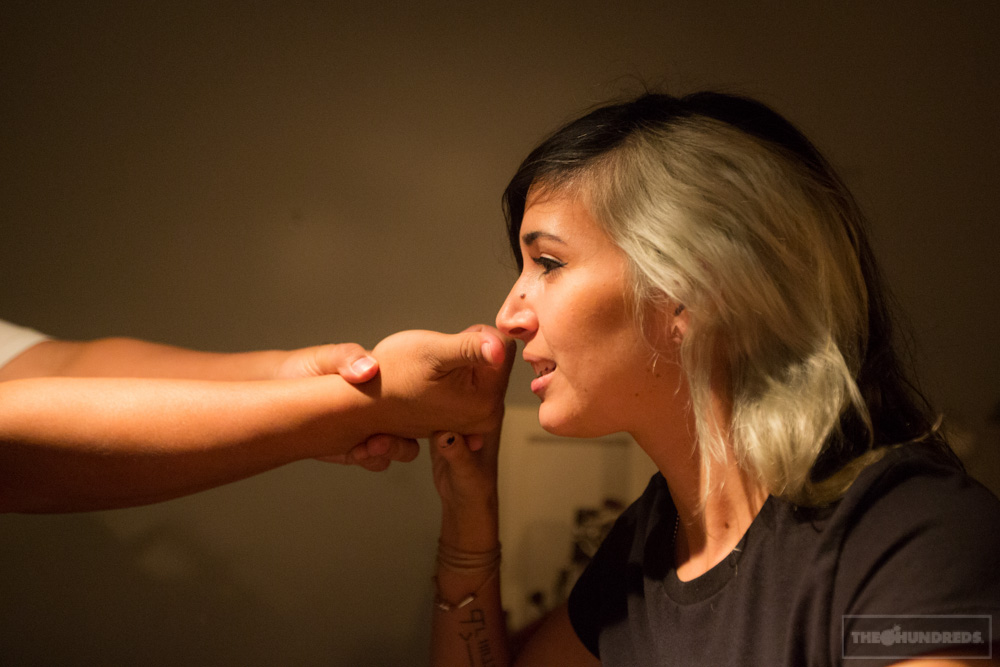 Soooo what did you do today?