Late last week, before he left for tour, Ludacris stopped by The Hundreds Los Angeles, and I only know this because Ben and I were there that afternoon. The rapper was unassuming and if you weren't paying attention, hardly recognizable. Nothing flashy, no entourage, just himself, a pair of basketball shorts, and a shopping bag full of our clothes (that he gladly paid for). Of course I had to ask him for a blog photograph — but he stammered, and then very graciously declined. As he explained it, "it'd upset people" to be publicly promoting our brand – I'm assuming he has endorsements set up with other companies. He promised to continue wearing our gear and helping us out that way, though.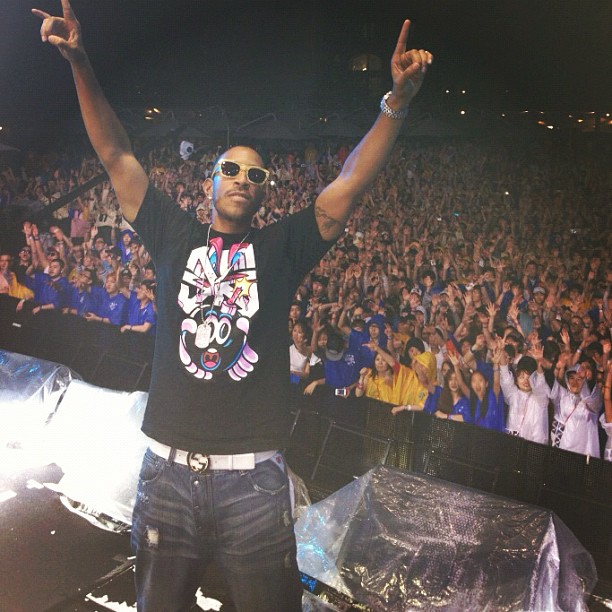 Anyways, what I'm trying to get at, is that this guy was a true professional about it. Sure I was bummed I couldn't get that capture for you guys, but then again, I was just as impressed with how respectfully and tactfully he told me No. He coulda just been a butthead about it (most rappers, celebrities, and rappers who think they're celebrities, usually are) Kinda makes me dig his music that much more.
You can still be a consummate businessman, a cultural pioneer, a successful pop musician, … You can still maintain your values and mission… and treat other people decently. Act right and all will be right. Just like Luda (he Instagrammed this photo of him onstage in our Phoenixes and 7th Letter collaboration tee from South Korea today).
by bobbyhundreds