It's that time of the year again: Sales Season. Next week we'll be in Berlin for the Bright Tradeshow, and then the rest of the tradeshows fall into place soon after that. Agenda and MAGIC for example.
This is how it works. The ideas start upstairs in the design wing of The Hundreds HeadQuarters. Once we bang out all the tees, footwear, sunglasses, denim, backpacks, etc., we strike up prototypes, and then eventually salesmen samples of the product (which takes months). That's what you see displayed around our showroom here, and what you're also sitting in on is our U.S. sales meeting for The Hundreds Spring 2011 and Summer 2011 ranges. These are all our domestic reps, including some distributors, who are being educated on what the first half of 2011 has in store for The Hundreds. They'll continue on with this knowledge and disseminate to their respective stores across the country. Once they're done selling to your local skate shop and/or streetwear boutique, the buyers write up an order by a certain deadline, and then we produce the goods (which again, takes months). Then we ship it out across the country.
Next week, we're doing the exact same thing, but for our worldwide distributors at our International Sales meeting in Europe. They'll follow suit, learning about the line and the brand for 2011, and then educating and selling The Hundreds to their respective stores around the globe.
When all is said and done, from concept to finished product in your hands, it can take upwards of a year and a half. Pretty crazy, right?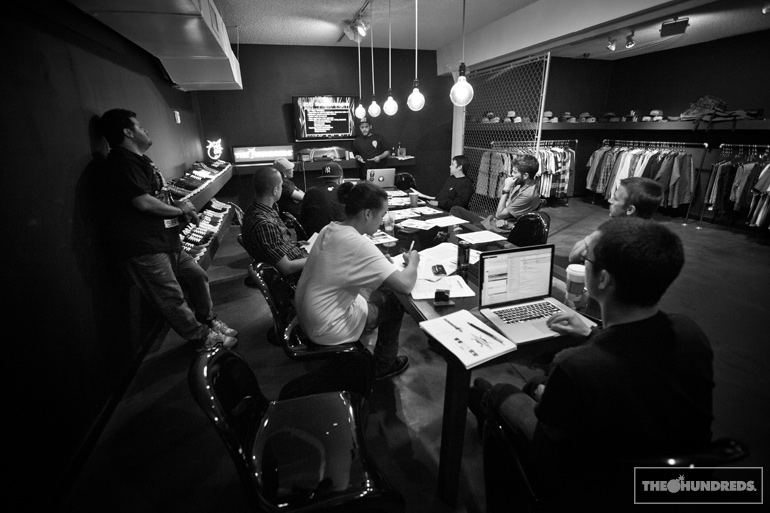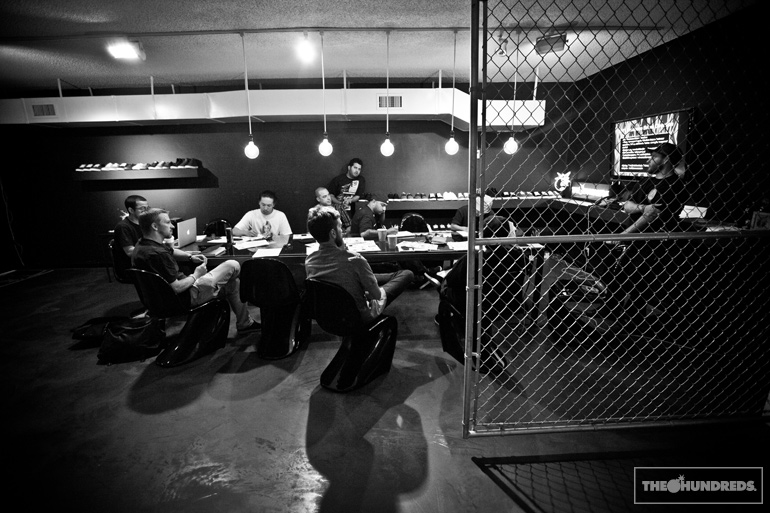 by bobbyhundreds