Speaking of Silly Thing, the creative production agency is a well-oiled machine with diverse facets – like an octopus reaching into all areas of Hong Kong and China's cool realm: publishing, visual production, events, public relation, and retail are the core endeavors. The hub is abuzz as the staff is determining the cover direction for the next Obscura Magazine, which is also handled in-house.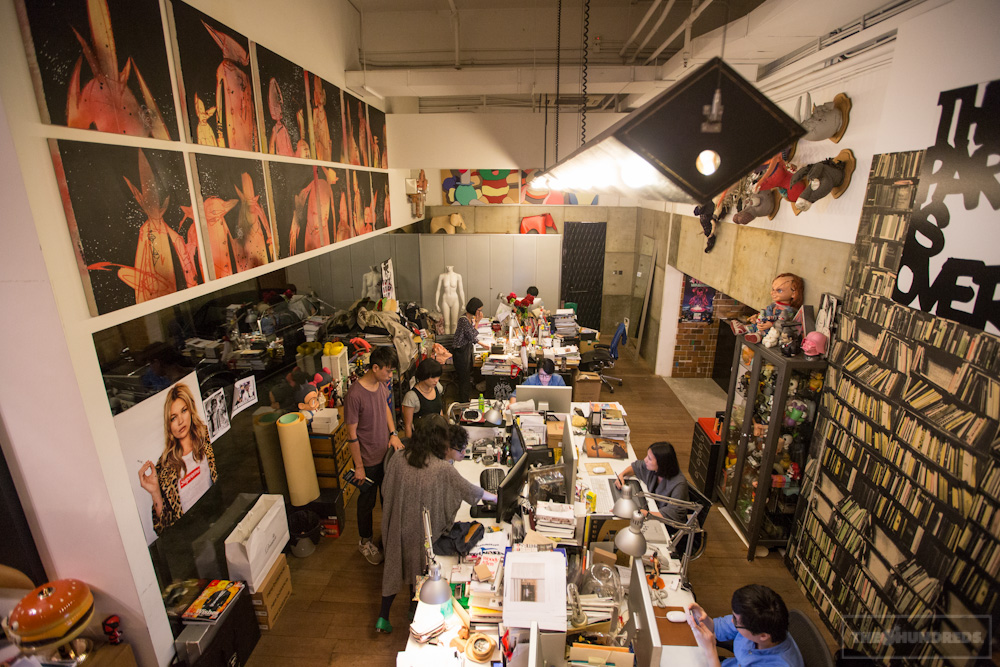 Frank Liew is the new Creative Director of Silly Thing, having recently made the move from New Zealand. Frank's one of the most diverse, universal, and ubiquitous people I know in this industry. Seems like he is friendly and familiar with everyone high to low, East to West. He was recently brought on to start breaking down the walls of Silly Thing, long shrouded in mystery due to it's under-the-radar approach.
Speaking of breaking down walls, have you been paying attention to the original art in this place? Founder TK's collection is unrivaled and maybe unprecedented. O.G. Banksys, Futuras, Kaws, Rammellzees, Hazes, McLarens… And not just a few fresh diminutive works, but multiples, oversized, and from over a decade ago.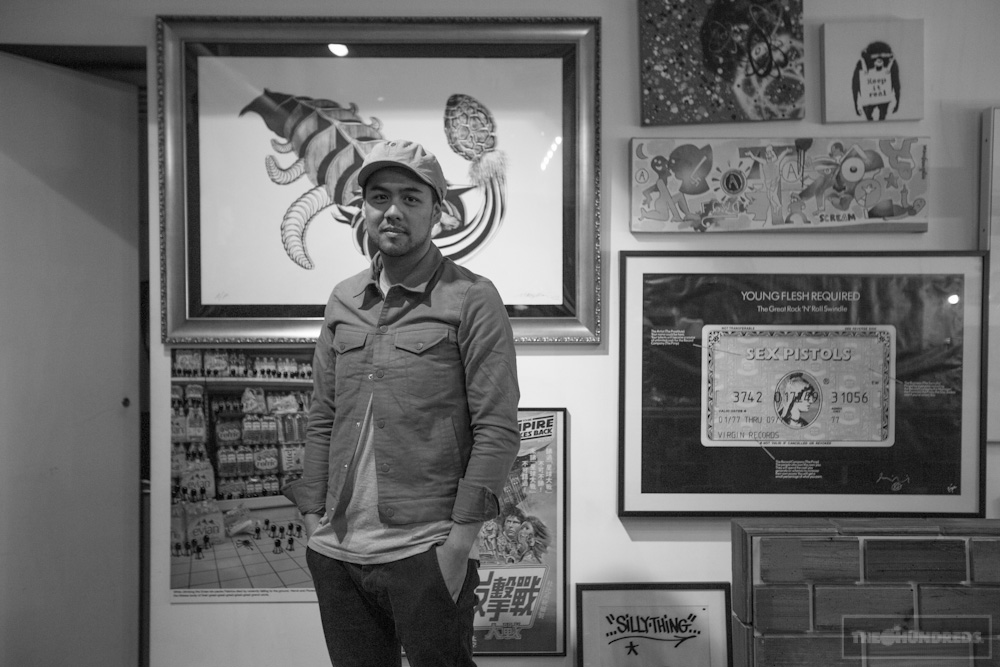 Not just art, but all kinds o' fun stuff. Look, but don't touch. You break, you buy.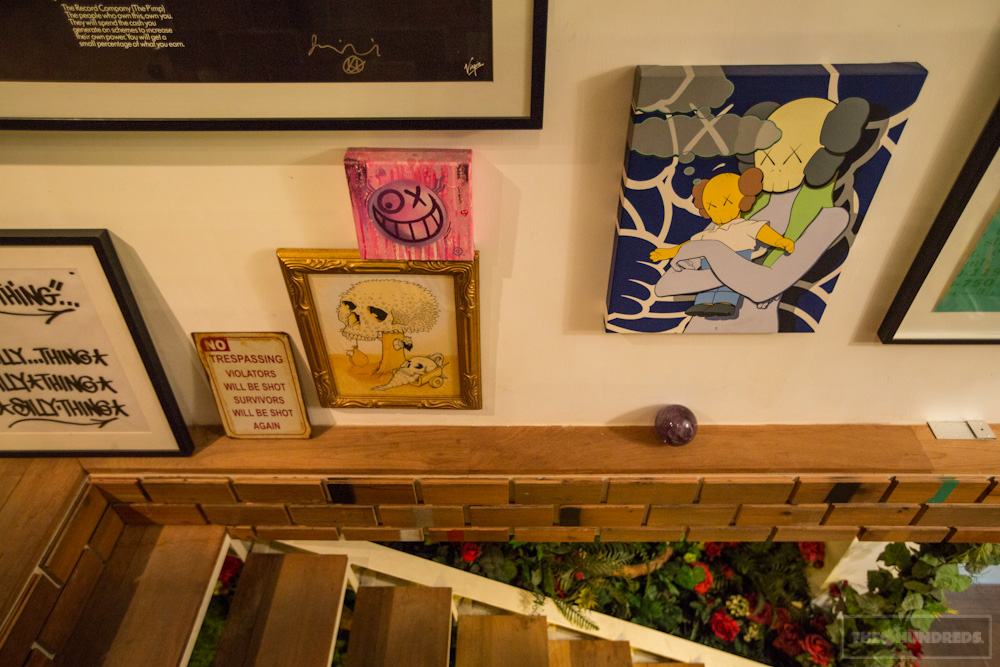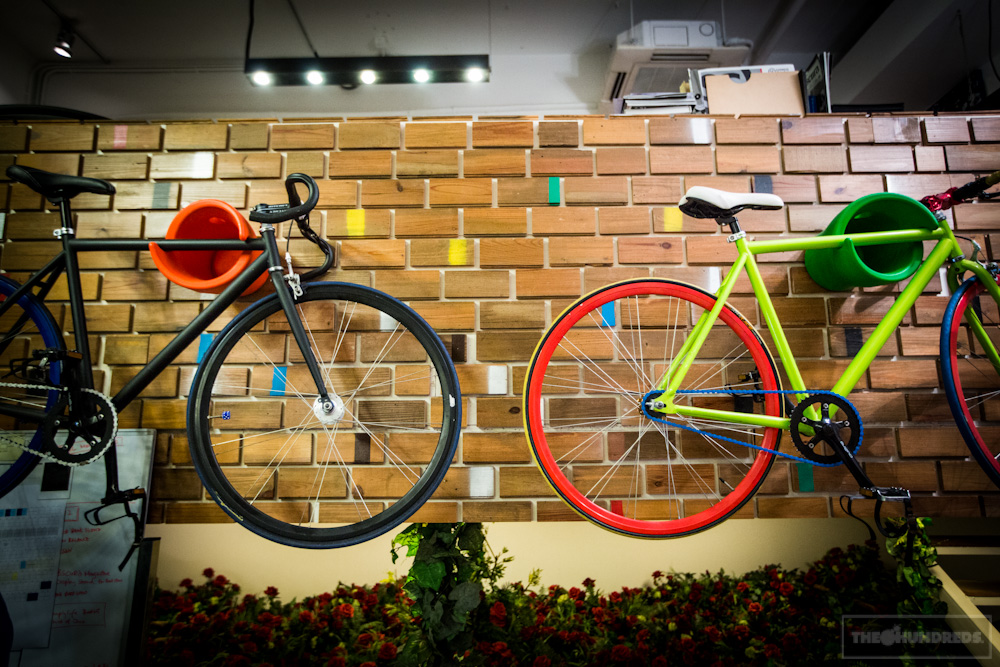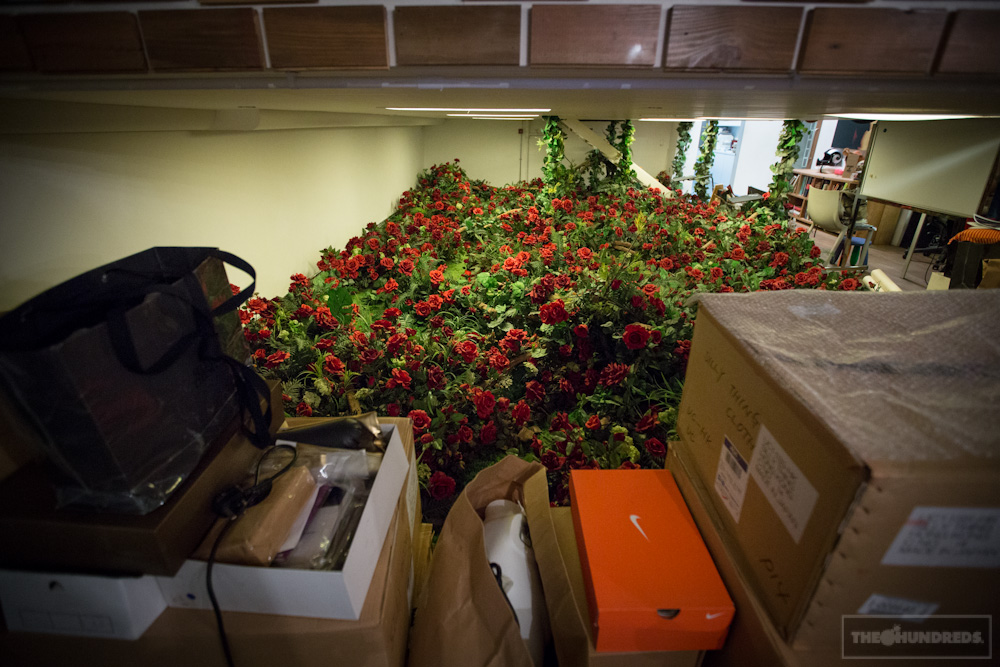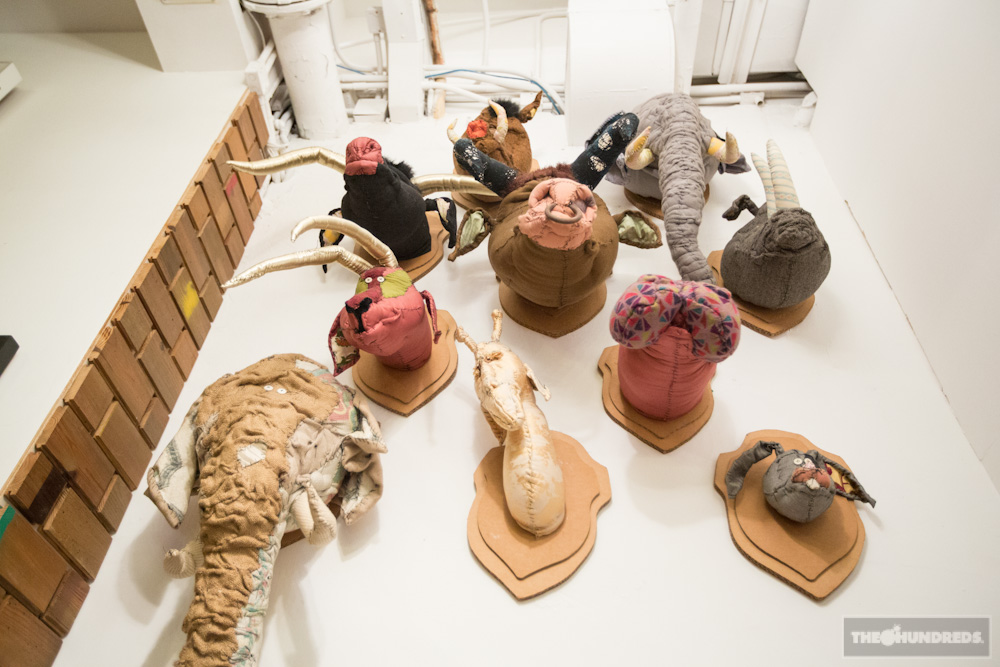 Hey that's Eddie Yeung, the Senior Visual Artist here. He also plays in a punk band called Attention to Piss, that's not bad!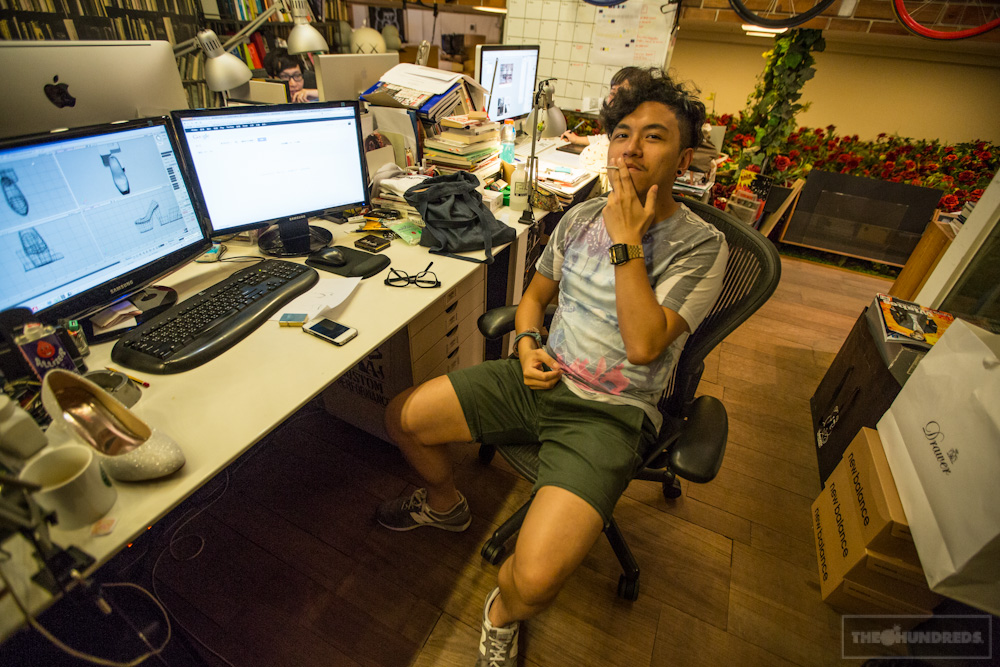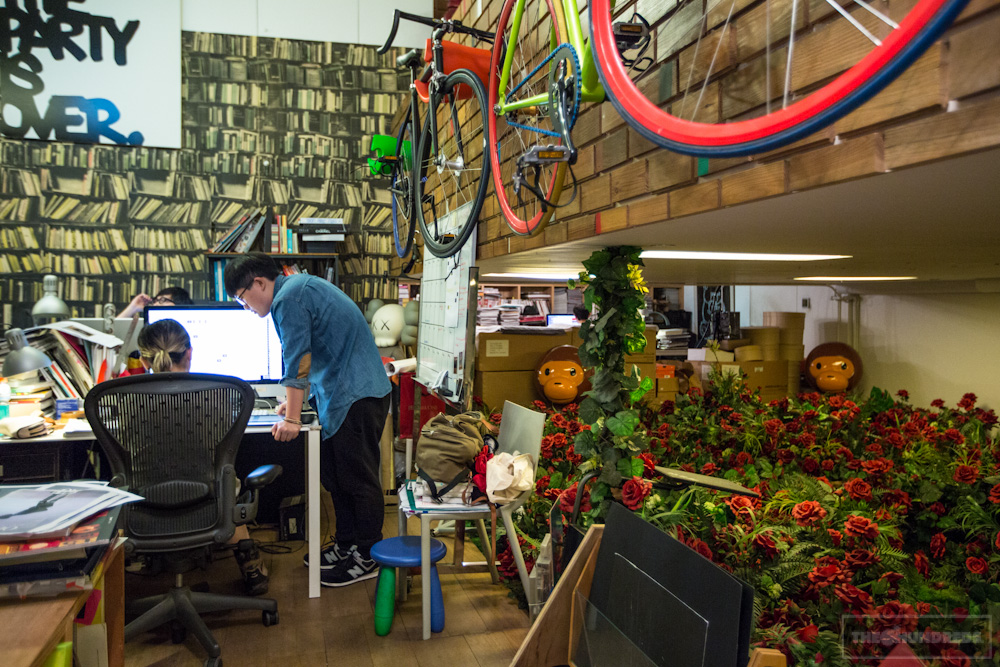 Bebop Mak is the Editor-in-Chief at Obscura Magazine. What a desk.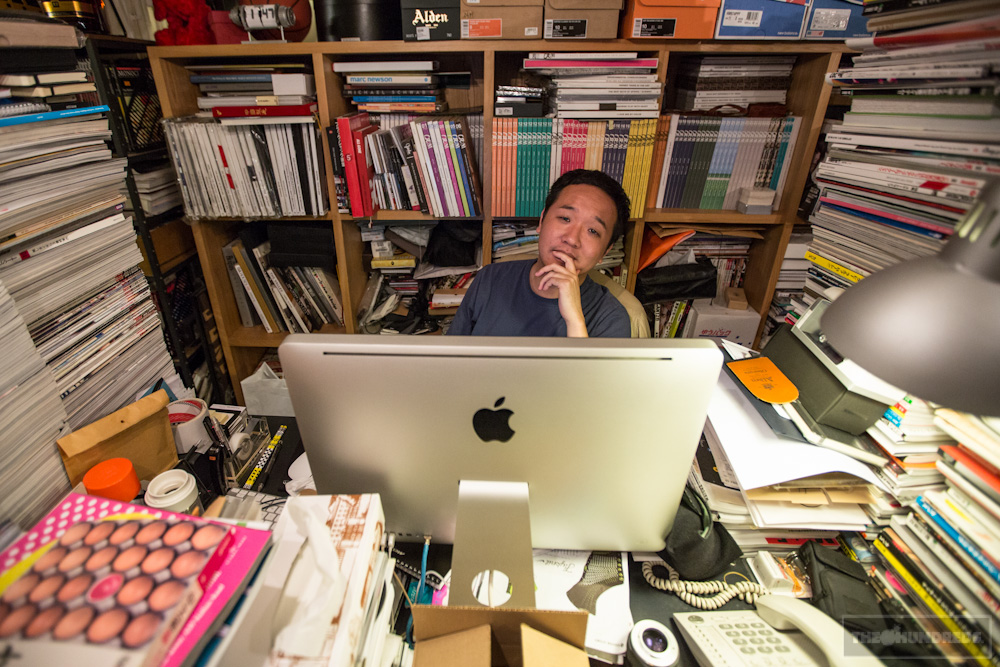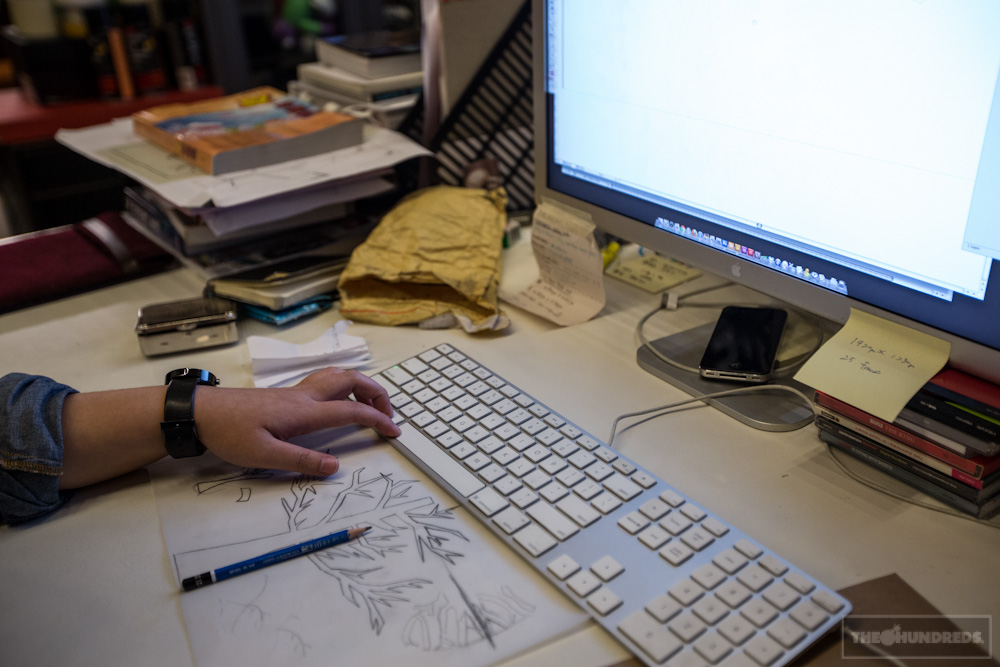 In the back resides TK's office. He founded this company in 2000 but for years before that, was already involved in the burgeoning street culture movement from New York to Japan. He also has the biggest toys.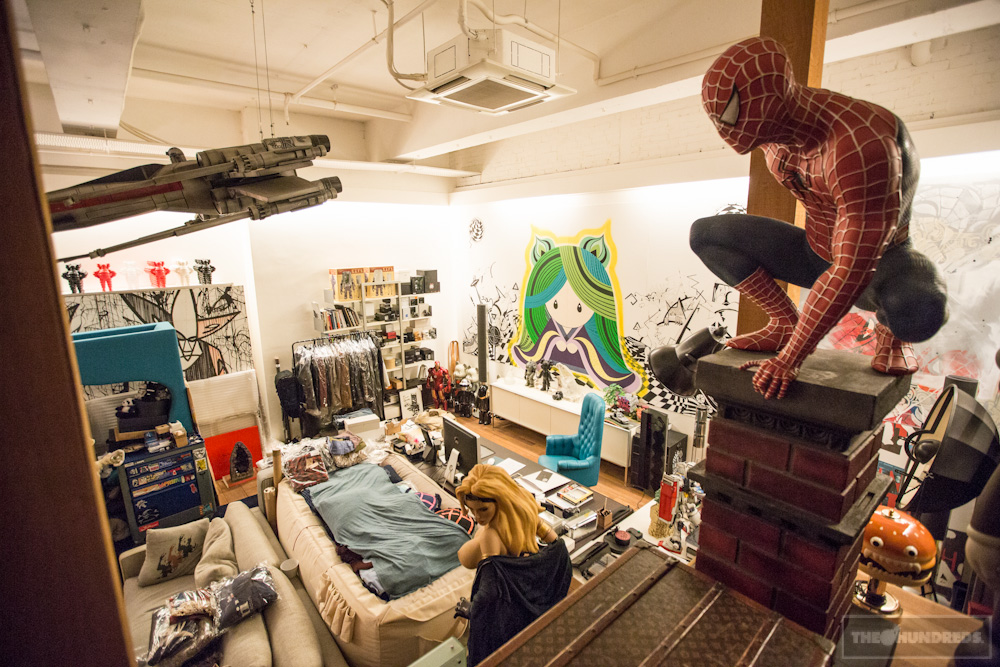 An international man of mystery, he shies away from the camera and would rather his work do the talking for him. But if you are dying to see him, here he is, recently featured in J.Crew's "Hello, World" campaign shot by the Sartorialist.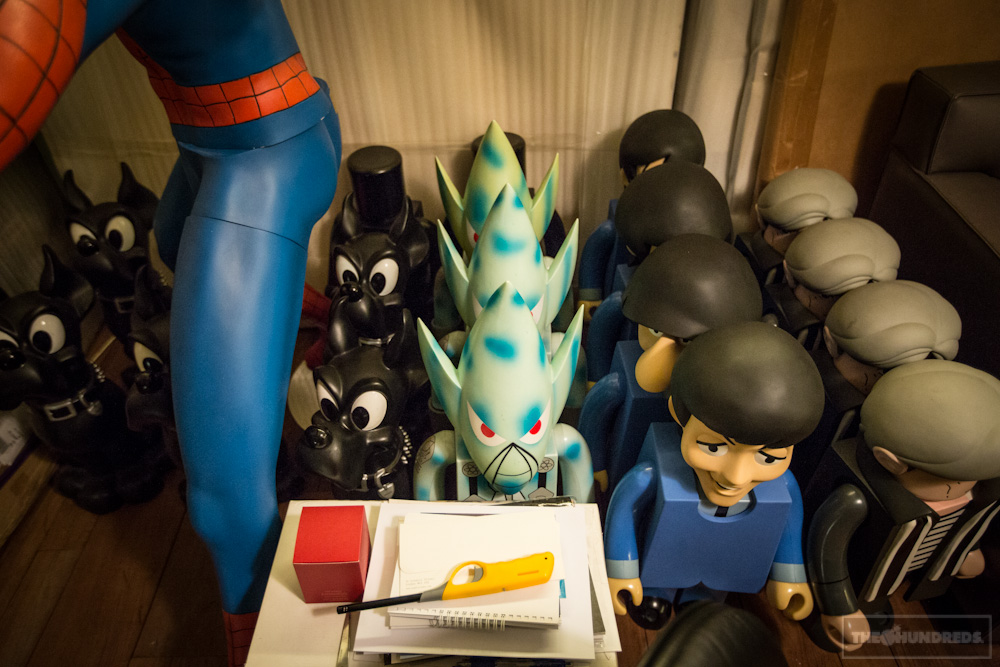 Lots of great stories told tonight, some I can only tell you in person…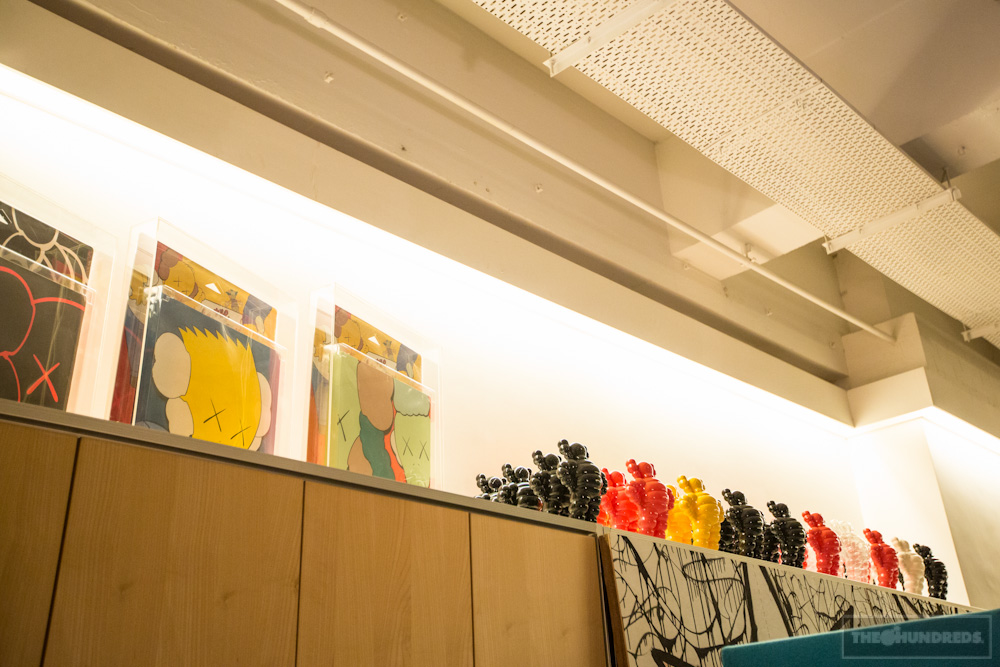 by bobbyhundreds