Still in San Francisco. We started off last night at Nick's spot, which is always reminiscent of a scene straight from KIDS. Young, reckless.. drugs, girls, talking about drugs, talking about girls, girls talking about drugs, girls talking about girls. If drugs could talk about drugs, that too…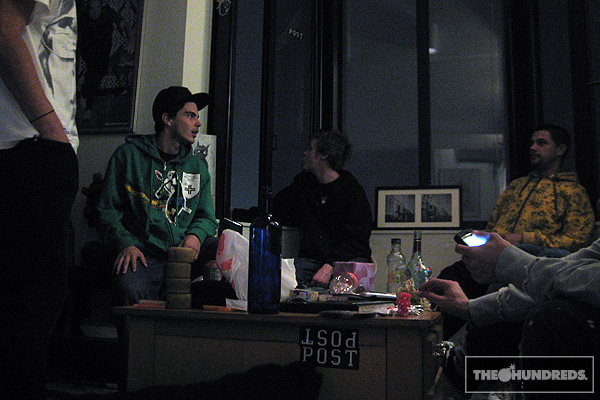 The crib's entirely littered with art, random paintings and drawings, sketches, makeshift crude pieces. On paper, on canvas, on the wall, on the trashcan, on people's faces.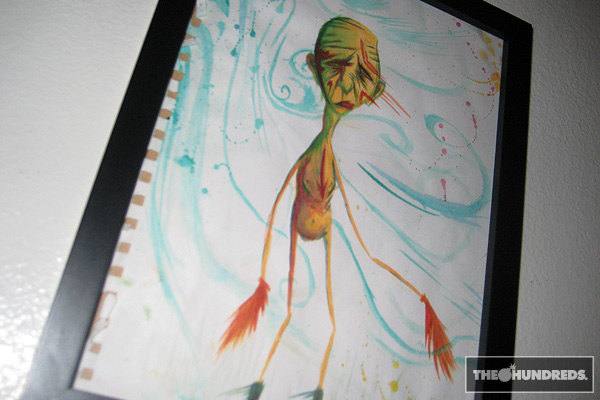 Parking lot.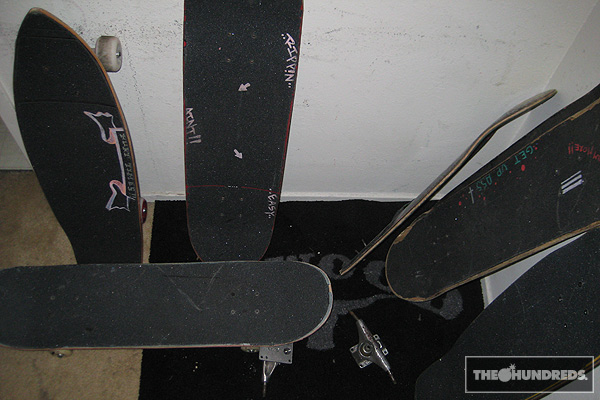 We get curbside and of course Nick flags down a beatdown 70s-style limousine outta nowhere. "Can we smoke inside?" "Sure!" $15 ride for the crew = Why not.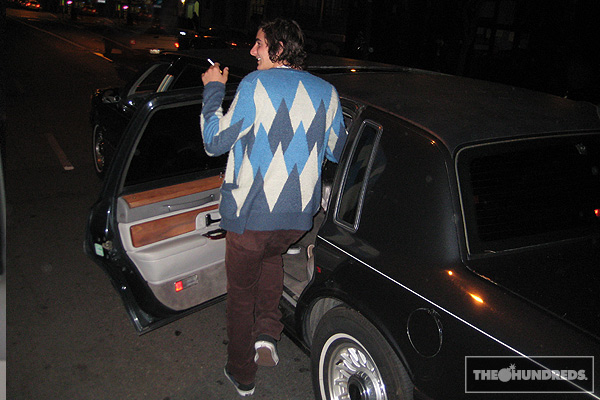 Our future lies in their hands.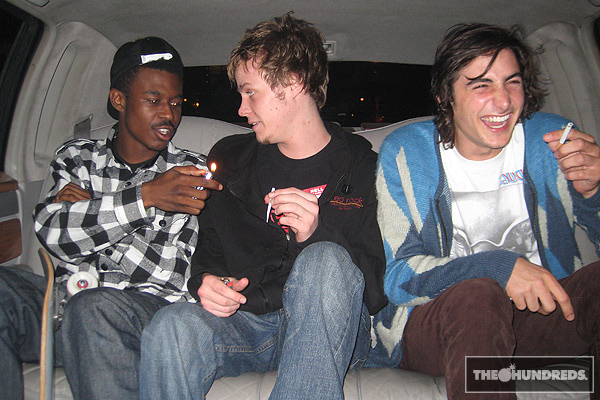 Julian goes grocery shopping.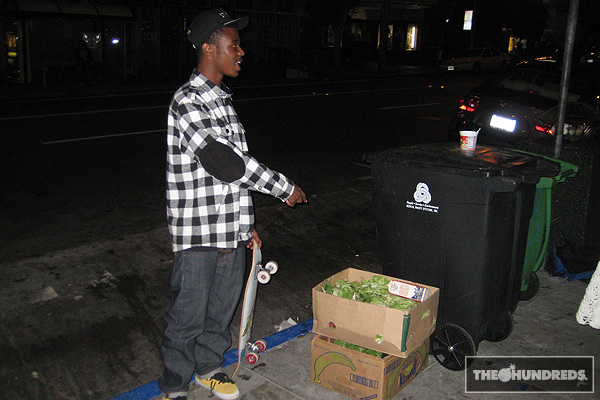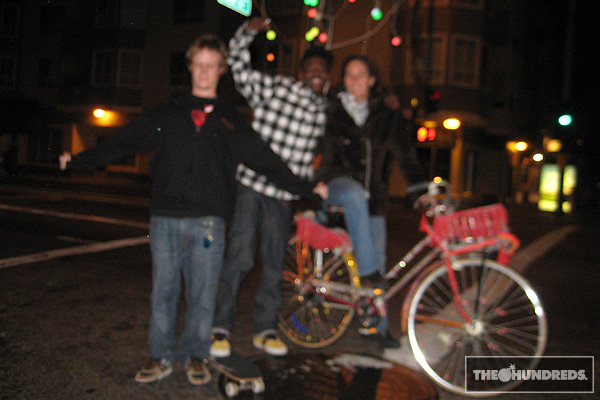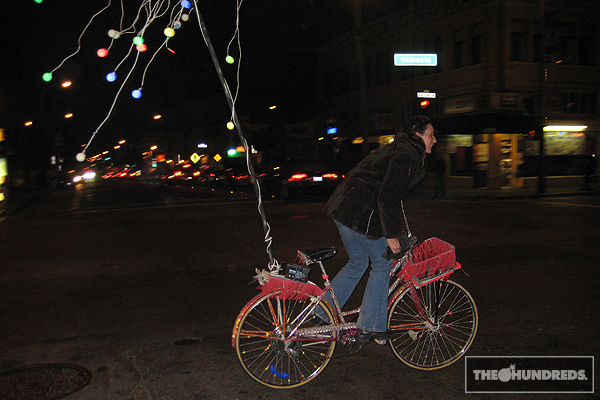 I usually don't like to post photos of people when we go out because they get super bent on me the next day for all the embarassing shots. But that is precisely why I'm gonna go ahead and post some of Dorian's finer moments.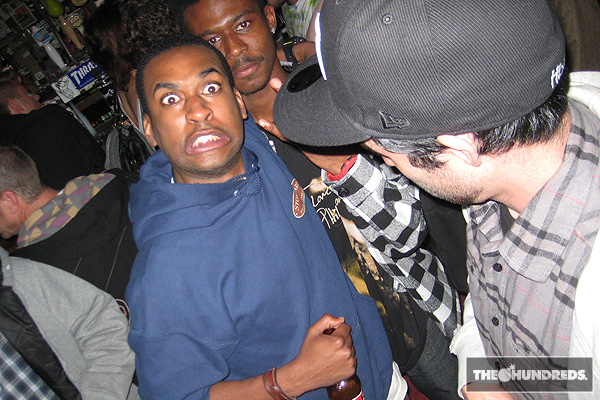 Dorian broke the news that he's leaving THSF to move to Humboldt and become a hippy, grow a beard, cut weed for a living (really). Bon Voyage Dorian! See you at the Phish festival.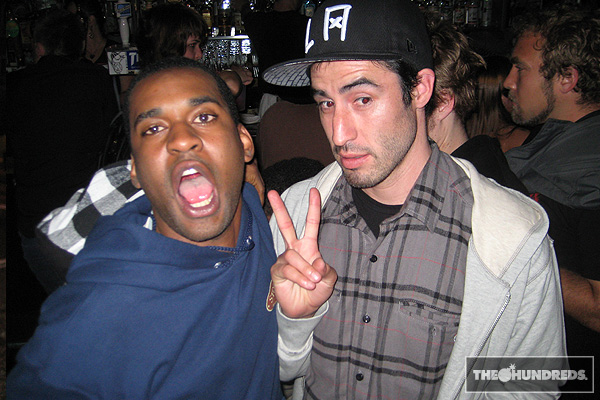 A nice parting gift from Nick.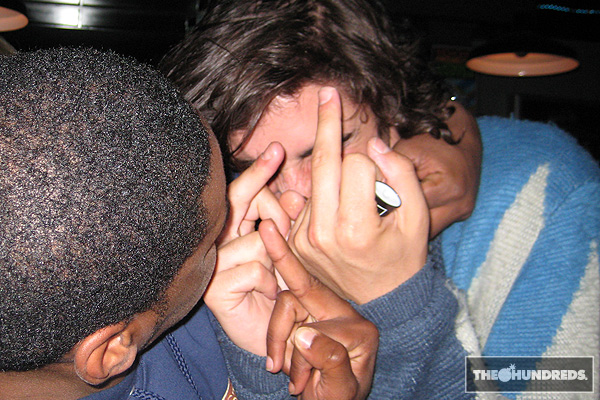 Nick photographed this girl who drunkenly blurted something about "handlebars"..?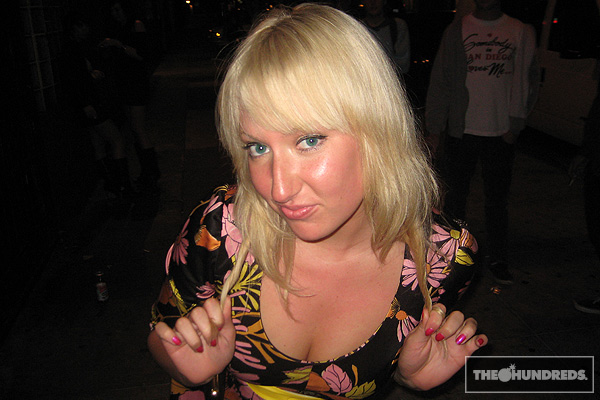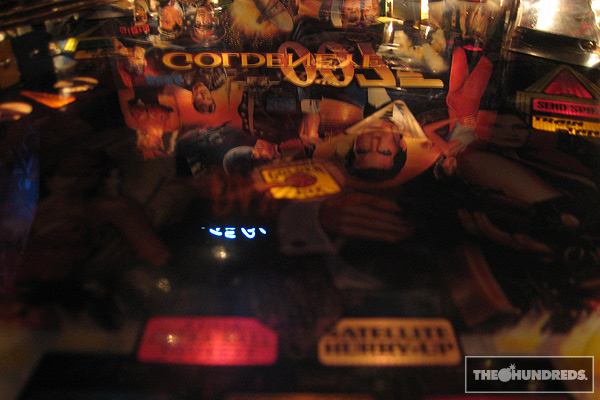 Go big and go home.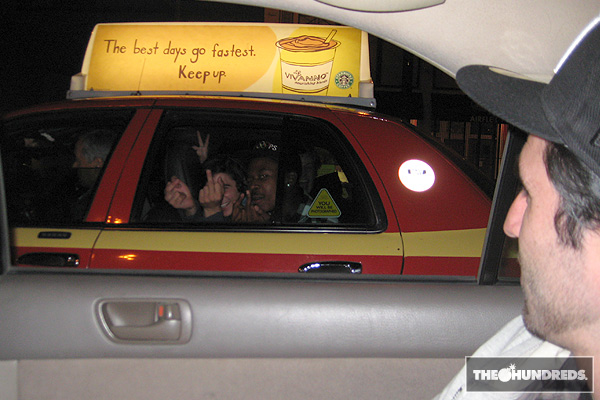 by bobbyhundreds