Black Friday is dead anyways, right?
So this Thanksgiving night, we're gonna play a different game.  For starters – in a couple weeks, we'll be throwing our 10-Year Anniversary party at the "Happiest Place on Earth" – shutting it down just for our guests to enjoy.
And you are invited to come celebrate with us.  Here's how.
Thanksgiving night, starting at midnight, we will draw lineups at The Hundreds Los Angeles, The Hundreds San Francisco, and The Hundreds Santa Monica.  Buy anything in the shop and you'll get one free ticket to "LOOKING BACK / MOVING FORWARD" (taking place the following week), while supplies last.  Remember, you gotta be 18 or older, and the tickets are non-transferable.  That's it.
So while everyone is sleeping on the sidewalk for DVD players and bucket hats, you'll have your 1-way ticket to Tomorrow.  Come with us as we step into the future…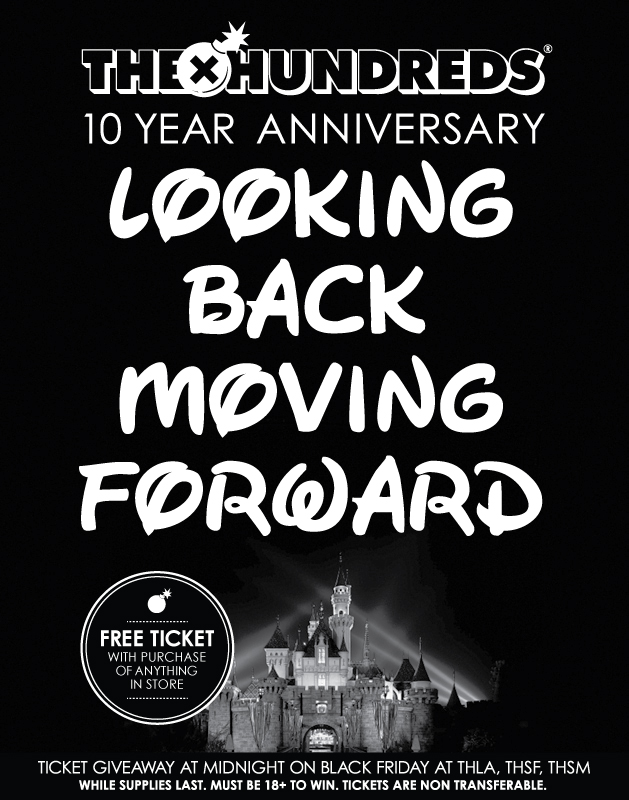 by bobbyhundreds