This is our friend Dan Clements. Along with Bryan Shima, he's the man, and the story, behind hardcore/punk-inspired upstart label HellaCa.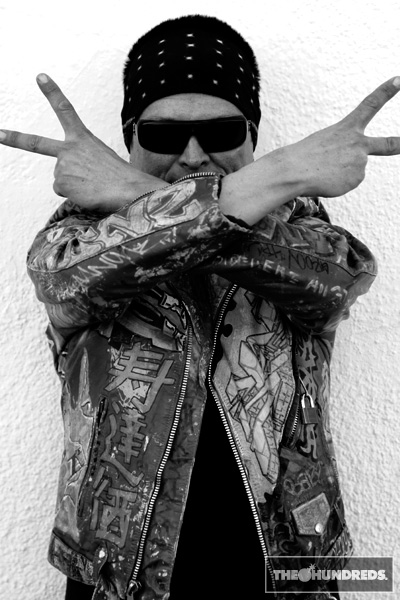 And Dan's story begins here. Venice Beach, California. Late 1970's. Home of the pioneers of modern street skateboarding. Here, artifacts: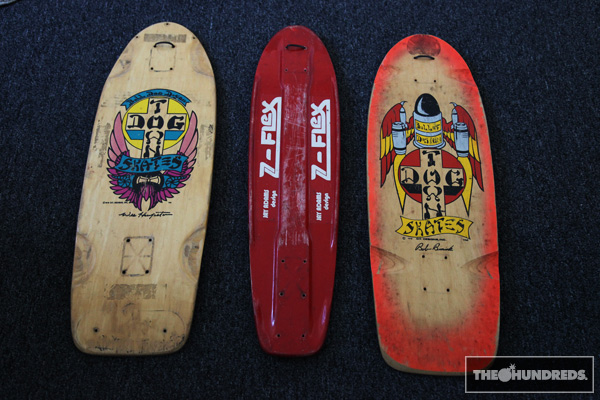 Dogtown Skates. Represent.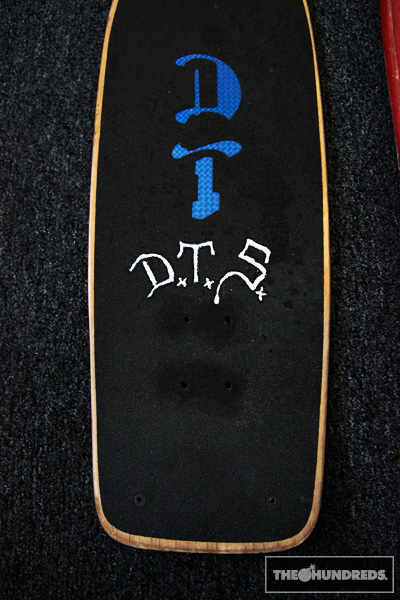 Vintage Dogtown Skates tee, circa 1978. Worn out. Super crusty.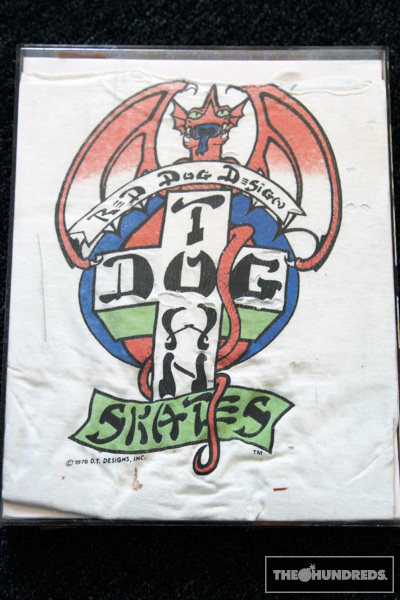 The second chapter of Dan's life, and Hellaca's subcultural context, revolved around the unparalleled 1980s-era Venice punk scene, spearheaded by hardcore/punk band Suicidal Tendencies. ST was notorious for gang affiliations, and this is Dan's vintage ST bandana. You might see those X's repeated on some of your favorite Japanese brands' markings today.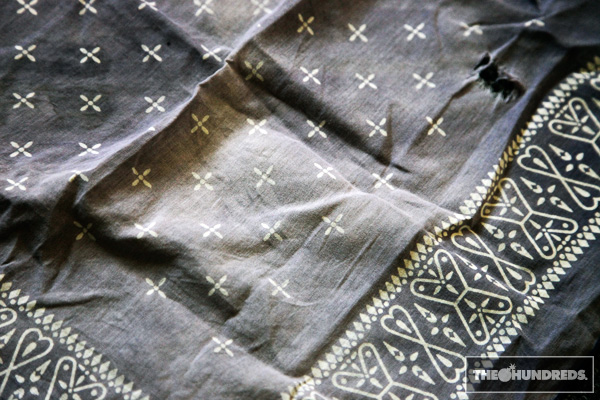 ST's 1983 self-titled debut was wrapped in photographs of crew-customized Suicidal Tendencies armor.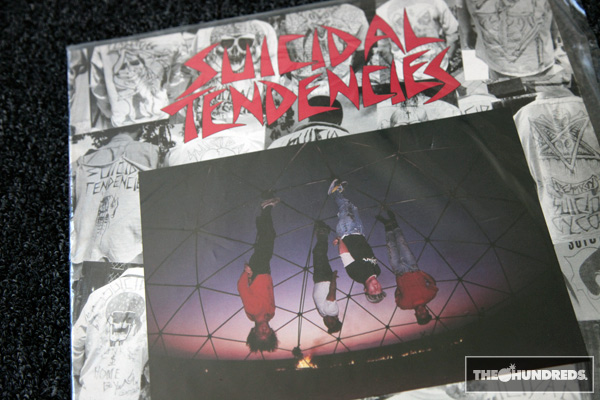 You can see Dan's contribution on the far right.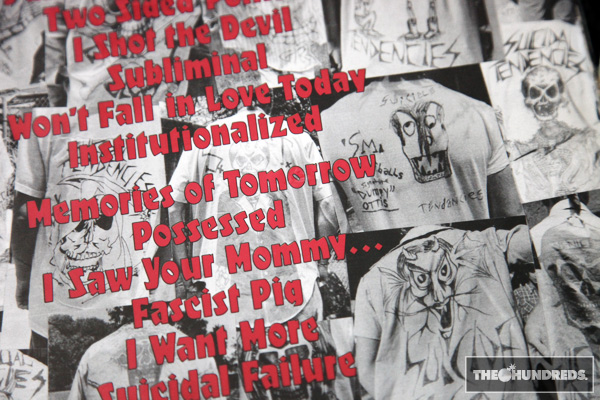 And here's the original. Having survived many a show and over 25 years of literal wear-and-tear.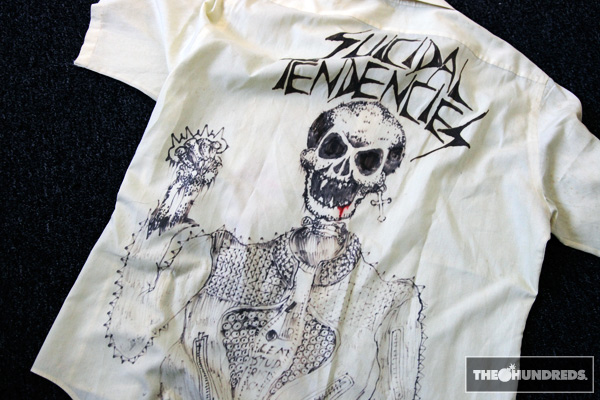 Dan co-founded his own band, EXCEL, in the mid-'80's, with other Venice locals in the wake of ST. Here, EXCEL's first vinyl appearance on a compilation with Suicidal.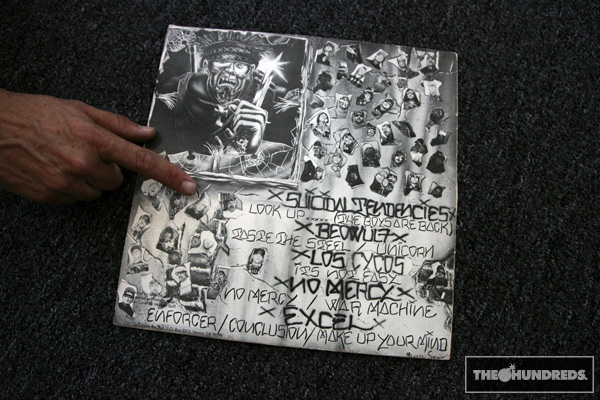 There's Dan. Dead-center, loc'd out.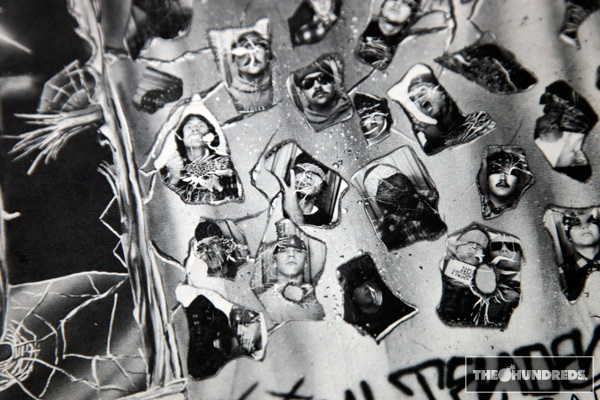 Excel. Split Image. 1987.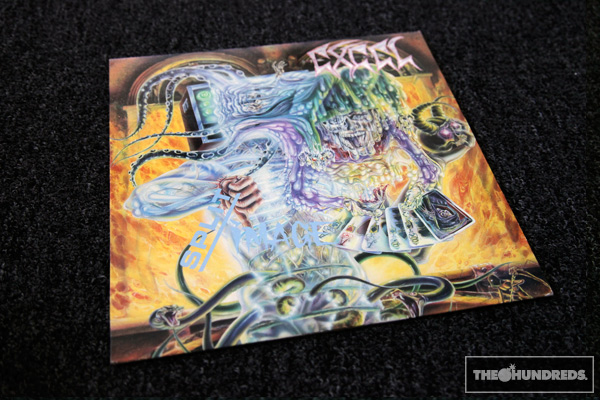 Excel. The Joke's On You. 1989.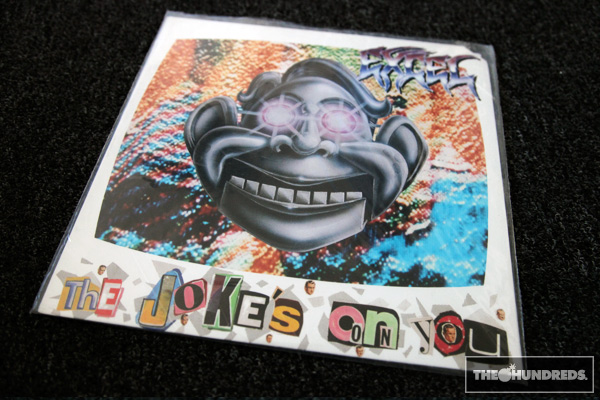 Excel. Seeking Refuge. Tony Alva action shot. 1995.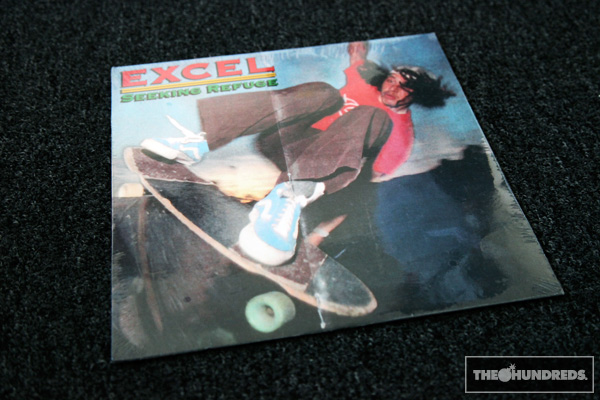 Look at those J's. Speaking of which, the next chapter sees Dan's crossover into the street apparel realm. To be continued…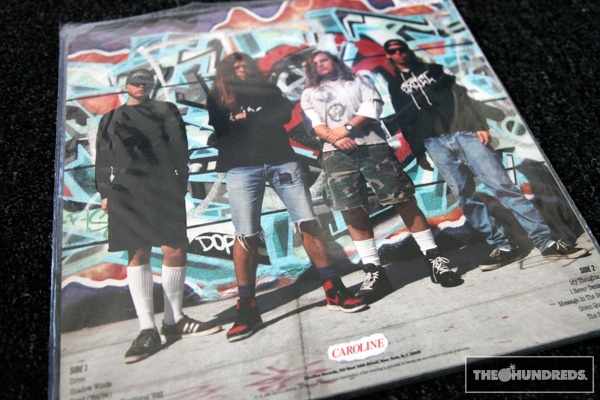 by bobbyhundreds