If you don't live in Los Angeles, and don't follow (or subject yourself to all the obnoxious complaining by) anyone from L.A. on your social networks, then you are definitely unaware of the torrential downpour that brought the city to its knees on Sunday. Streets were shut down, Melrose got flooded (even Brooklyn Dom was featured on the local news a few times today), and our flight to San Francisco to host the The Hundreds x Diamond release party with Alexander Spit got postponed 3 times before finally getting cancelled. Sorry, San Francisco…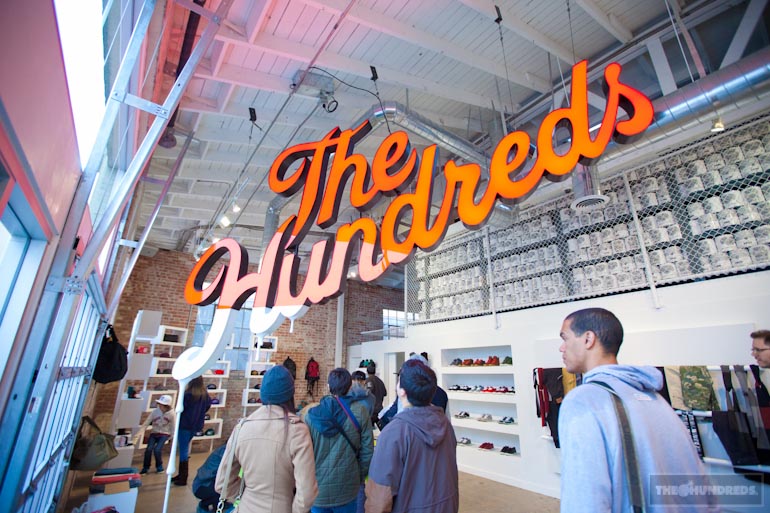 But all was not lost, thanks to the faithful The Hundreds art crowd who weaved between raindrops to get to The Hundreds Santa Monica this afternoon. They came, pen and paper in hand, for a very special signing by world-renowned pop artist,Ron English, in commemoration ofhis collaboration with The Hundreds.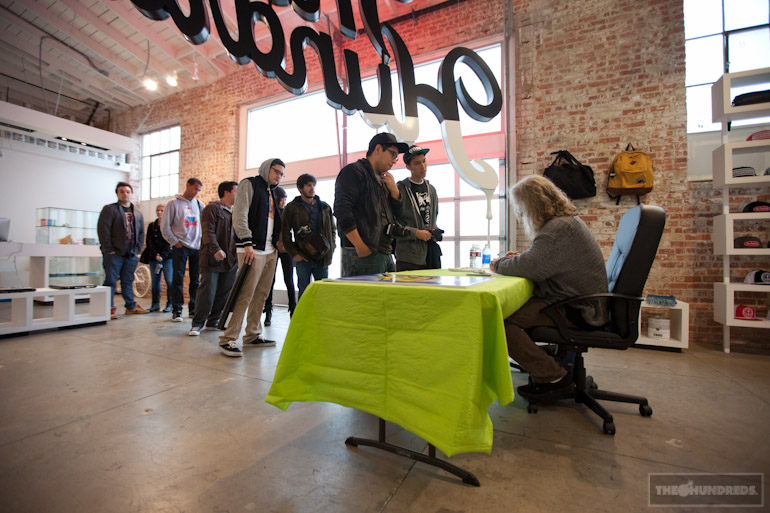 Ron was more than patient and warm to all his fans, taking time to draw them personalized sketches and caricatures. Considering his recent solo exhibition opened at Corey Helford over the weekend with patrons like Mike Shinoda and Chris Brown buying his paintings in the hundreds of thousands, I'd say a half-hour wait in line for a FREE one-of-a-kind Ron English piece may have been worth it.
You can now pick up the 3 The Hundreds by Ron English t-shirts online HERE.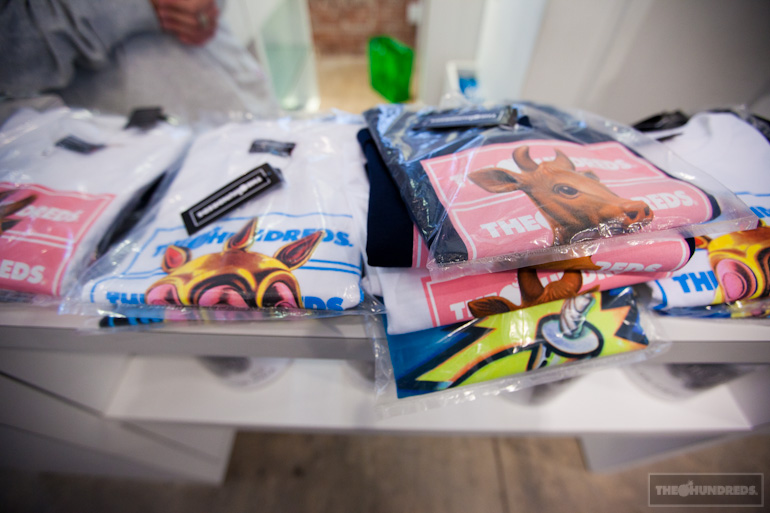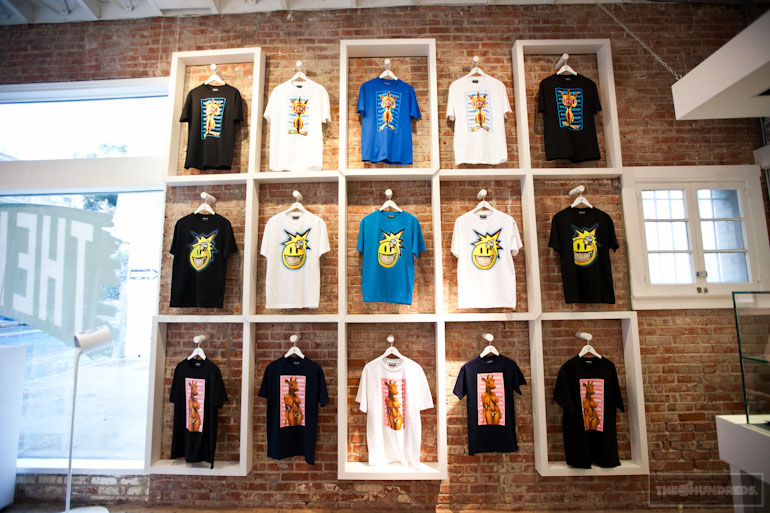 Bonnie Hundreds proudly displays the "Cowgirl" tee.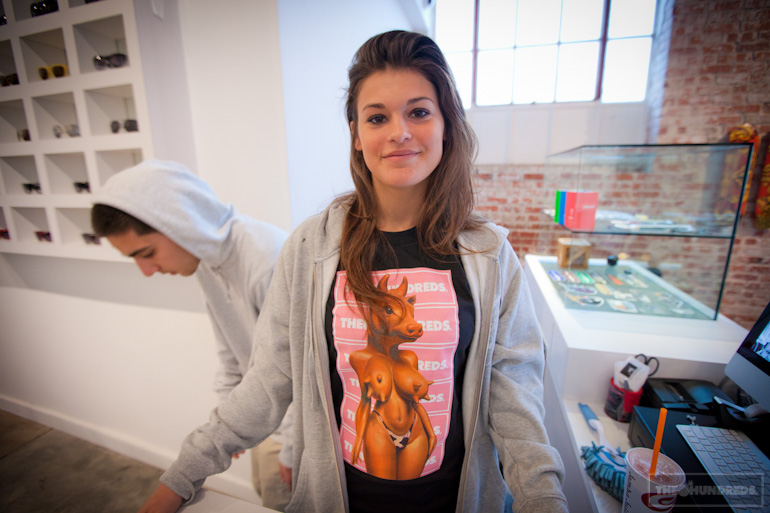 Ron English wasn't the only one being hit up for autographs.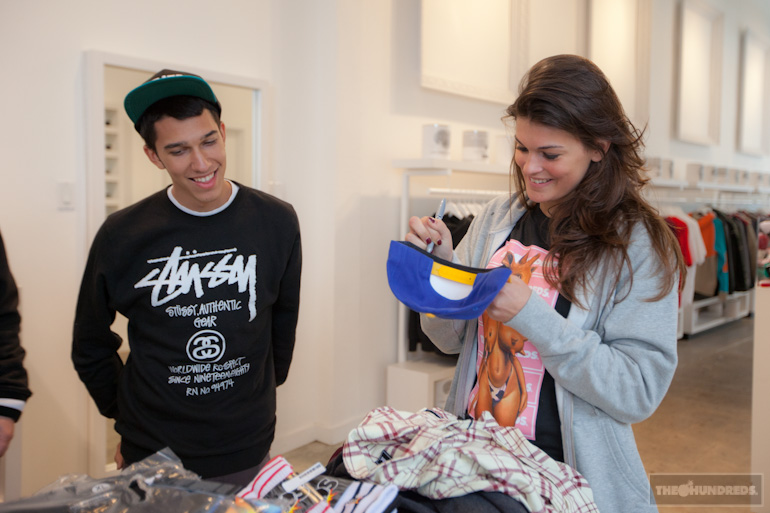 My new friend here just moved to the I.E. from Illinois. Welcome to the Best Coast.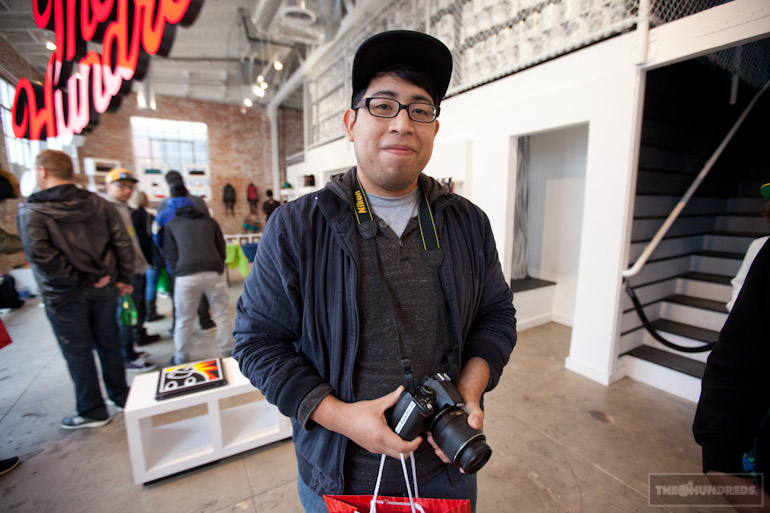 He's a creative dude, and this is one of his projects.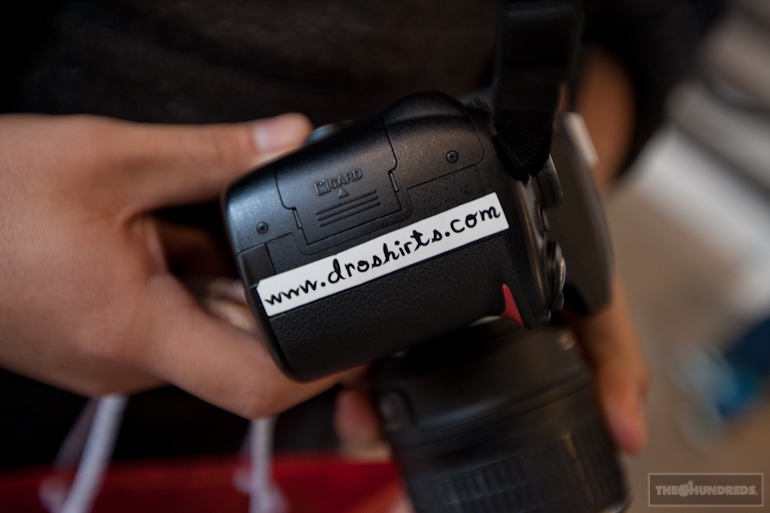 A special thanks to Ron English and to all the fans who endured the rain for the successful signing. Perhaps not the last time you'll hear of The Hundreds by Ron English? I hope not…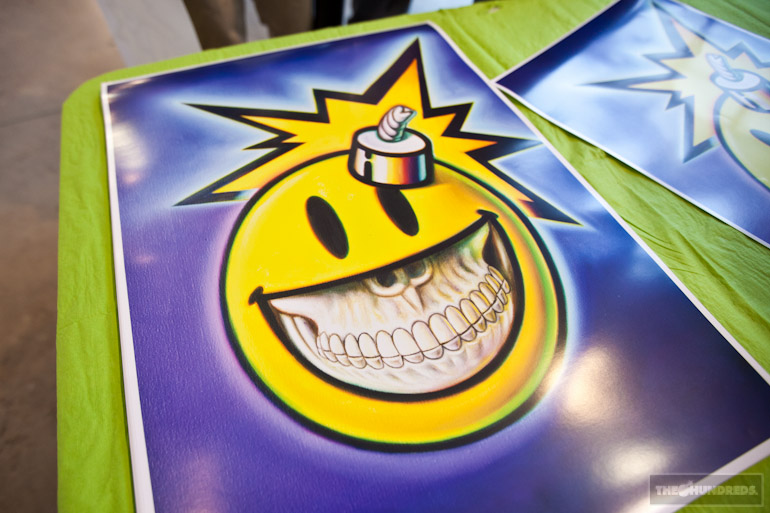 by bobbyhundreds