As you may well know, photographer Paul Sun (and his agency The Social Trust) are responsible for all of the studio photography and the majority of the product shots you see through The Hundreds. Recently, Paul made the move to a new studio space downtown. It's awesome, the type of artists loft that has that New York vibe, but in the heart of Los Angeles.
We were down there today to shoot our Summer 2008 online lookbook, while Hollywood was shooting a "CSI" episode downstairs and a "24" scene across the street. Check Paul's blog to see what I mean.
That's Pinkerton (Paul used to be a huge Weezer fan).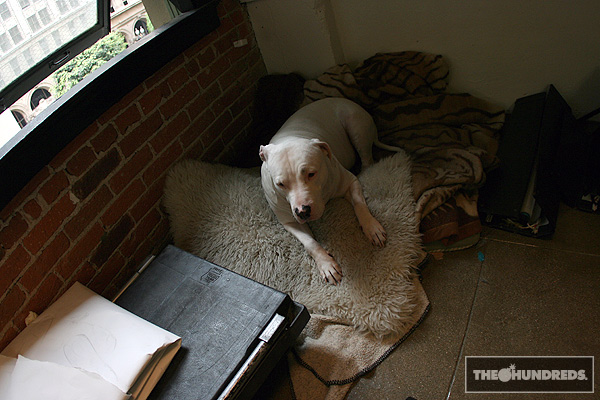 Remember Jake?
Anyways, here he is in the "Harvey."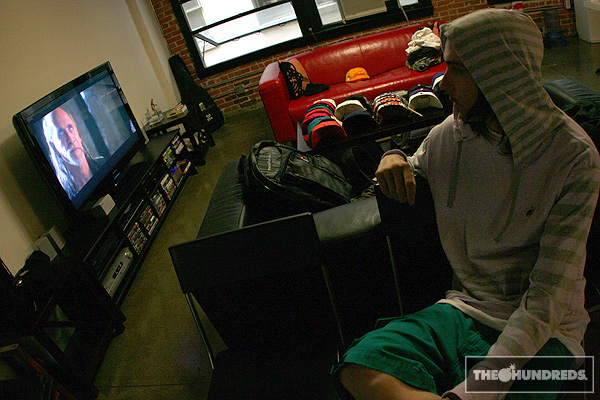 Astrid and her assistant Cesar styled the shoot. (So you know who to blame if anything looks off).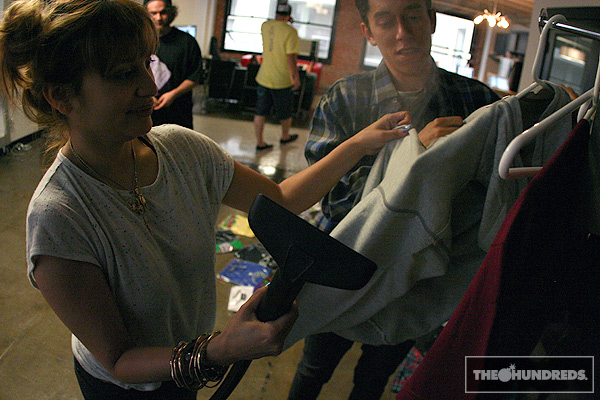 Pinkerton, you lil' pervert.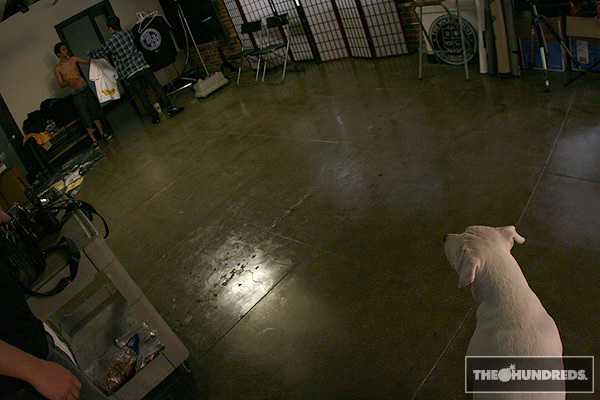 Have you seen Boss's video in VIDEO DAZE? Ruining lives.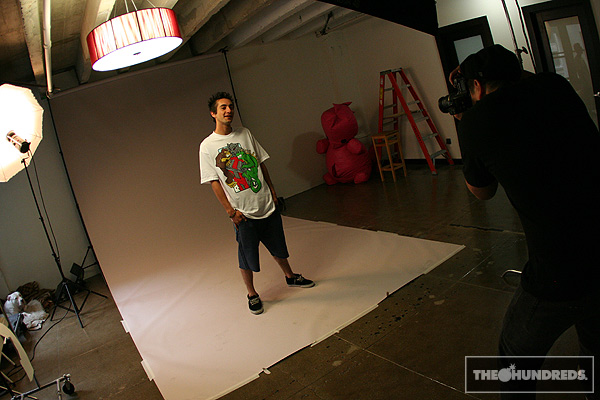 by bobbyhundreds