Finally…
On behalf of The Hundreds, I'm pretty excited to announce the release – or better put, the re-release – of the "Turbo Football" in collaboration with Nerf, available on Thursday, September 6th, 2012, at The Hundreds Los Angeles, San Francisco, New York, and Santa Monica.
If you're an '80s or '90s baby, you're probably well-familiar with this oddball, the subject of many Christmas wishlists and Saturday morning cartoon commercials during the time. When we were presented with the opportunity to work with Nerf, we immediately gravitated toward reviving the "Turbo" football of our youth – a pure nostalgic piece. It took Nerf a while to consider it, considering the Turbo football had been laid to rest for some time. Plus, there were a number of complications and hurdles, like re-opening the mold for the football and figuring out the coloring process. Originally offered in the neon pink/red colorway, we expanded upon the Turbo football's premise with 4 pop shades to play off of The Hundreds' recurring black/bright themes.
Only 100 of each colorway exist in the world. Each of our flagship retail locations will receive 50 of their own colorway of the Turbo Football: THSF will get 50 of the orange/black Turbo football, THNY gets 50 of the white/black, THLA will get 50 of the yellow/black, and THSM 50 of the seafoam/black. A custom tee featuring both The Hundreds and Nerf logos will be given with each purchase while supplies last.
Our Online Shop will have 50 of each ball for sale Monday morning.
Go long… go REAL long…
The Hundreds X Nerf "Turbo Football" !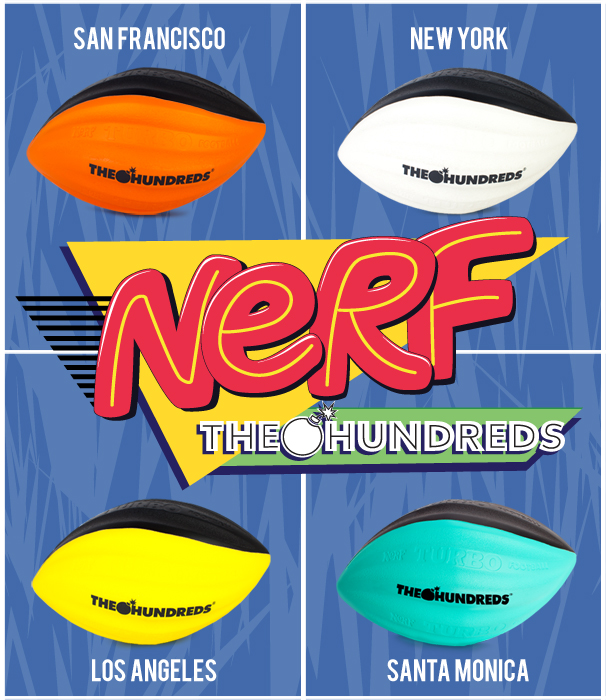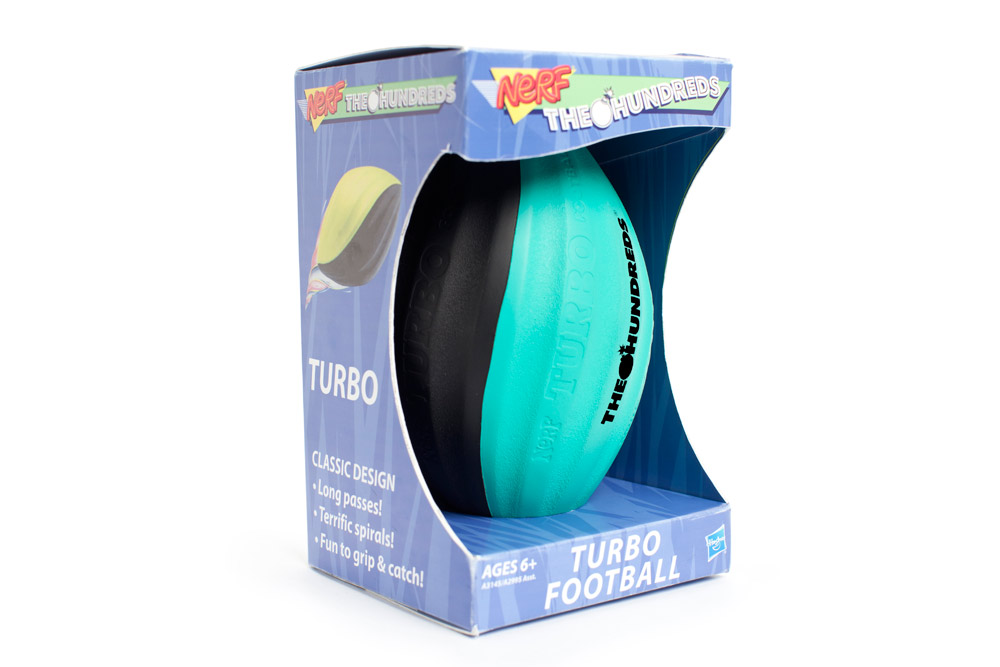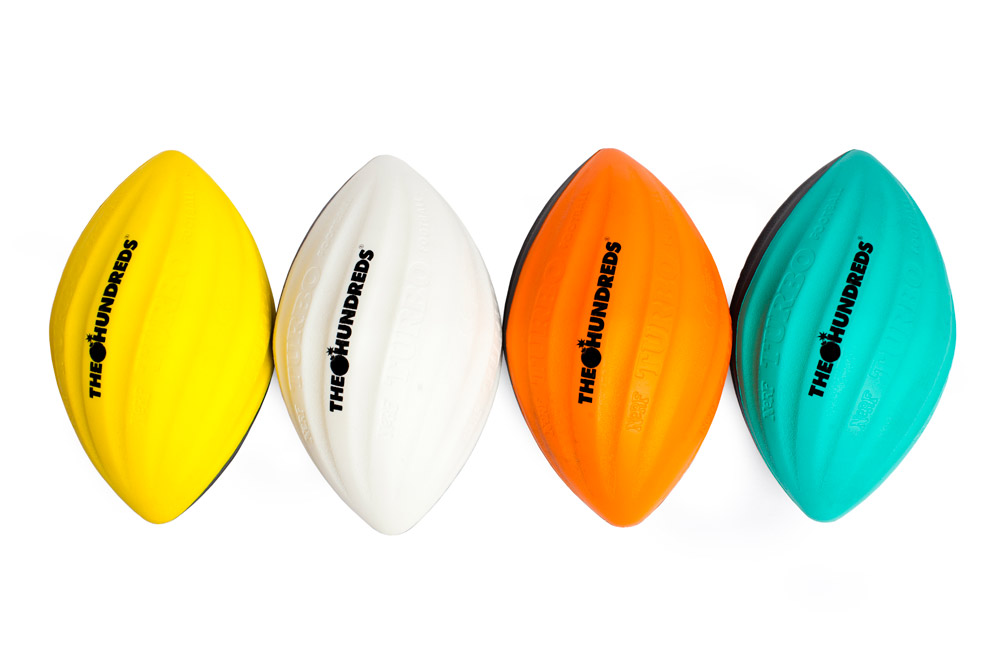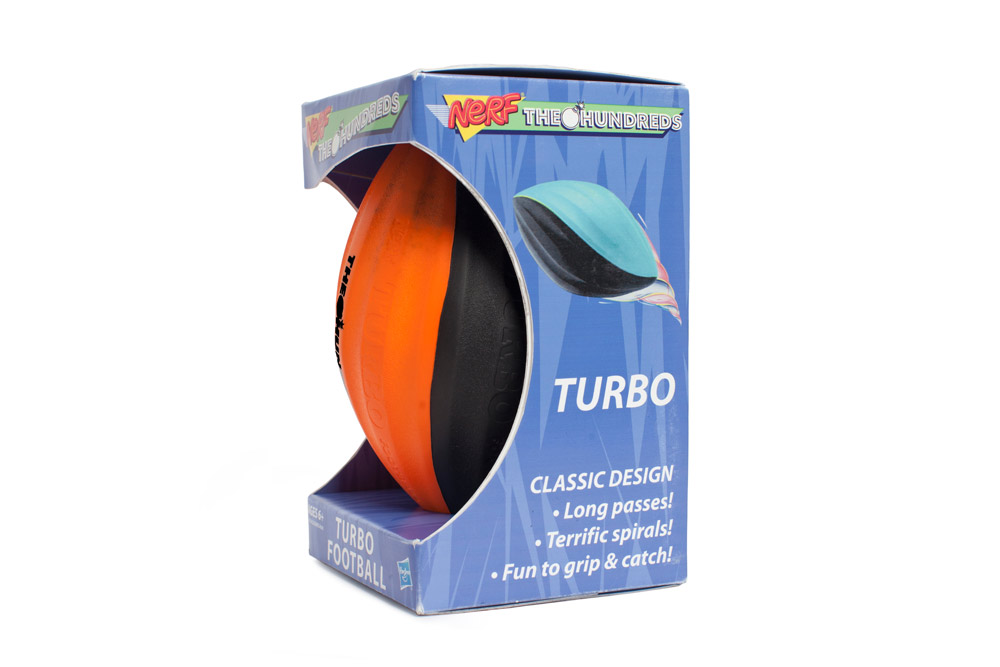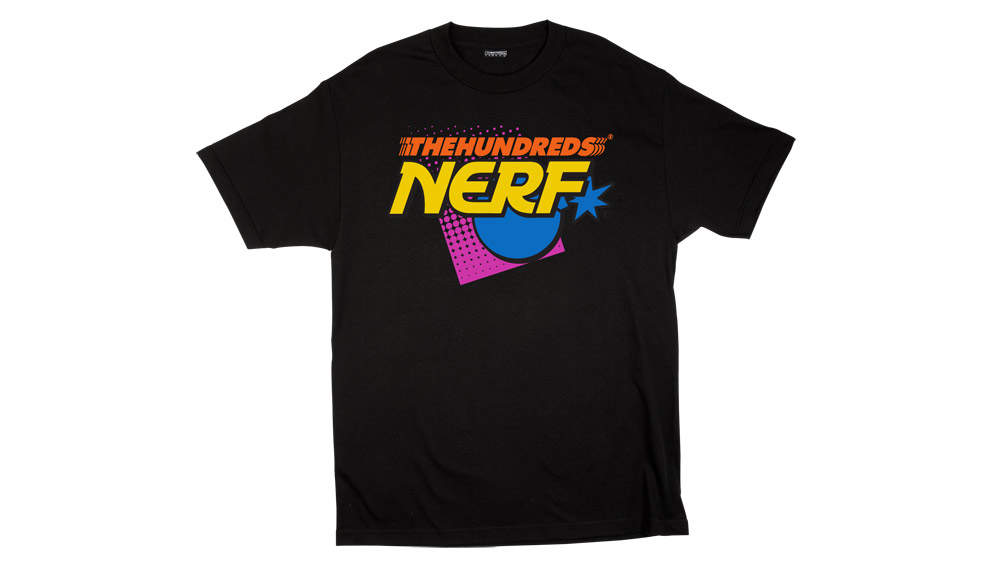 by bobbyhundreds