Beginning this Friday morning (after our Black Friday sales the night before), The Hundreds will proudly present our newest collection of STORE EXCLUSIVE™ graphic t-shirts, sweatshirts, and baseball raglans.
As with all of our STORE EXCLUSIVE™ pieces, you can only find these items at one of their respective four flagship locations (The Hundreds LA, SF, NY, and Santa Monica). The STORE EXCLUSIVE™ line is extremely limited in quantities, and won't ever be sold in other shops, or online.
Kickstarting things with a literal flip of our usual STORE EXCLUSIVE™ shop address tees for each location, here's the Address t-shirt: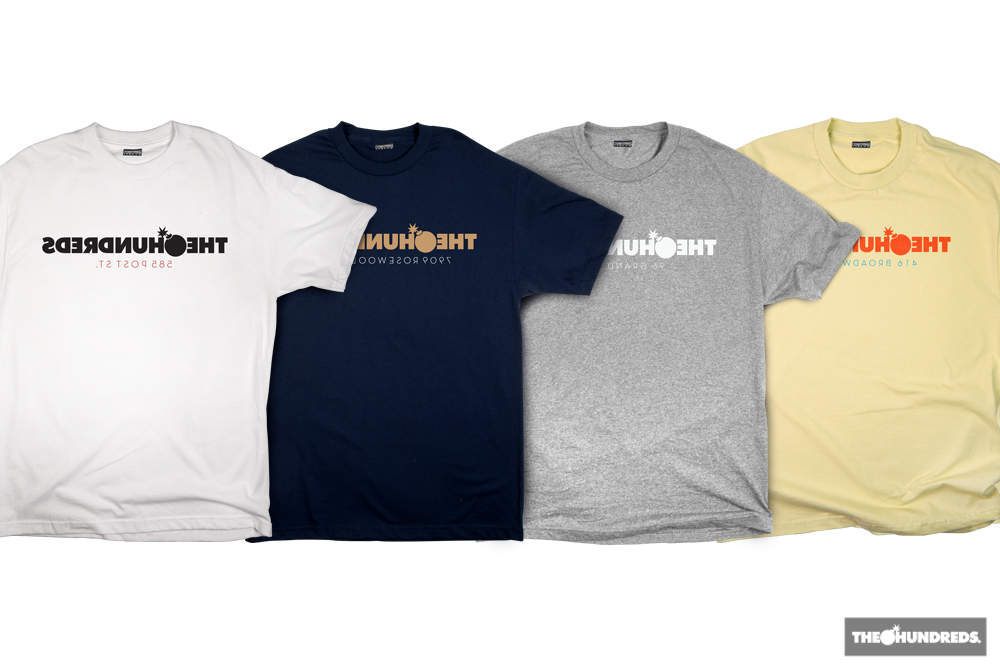 The Getting Places t-shirt tweaks iconic public transportation references from each city: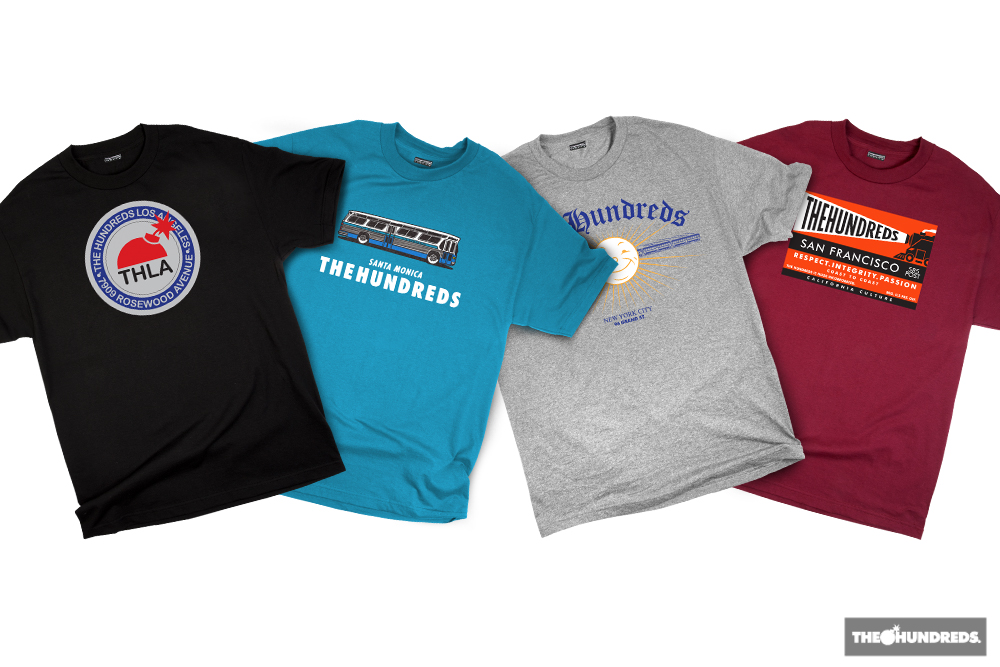 The Secret Cult tee pays homage to the secretive and cultish icons representative of LA, NY, SF, and Santa Monica: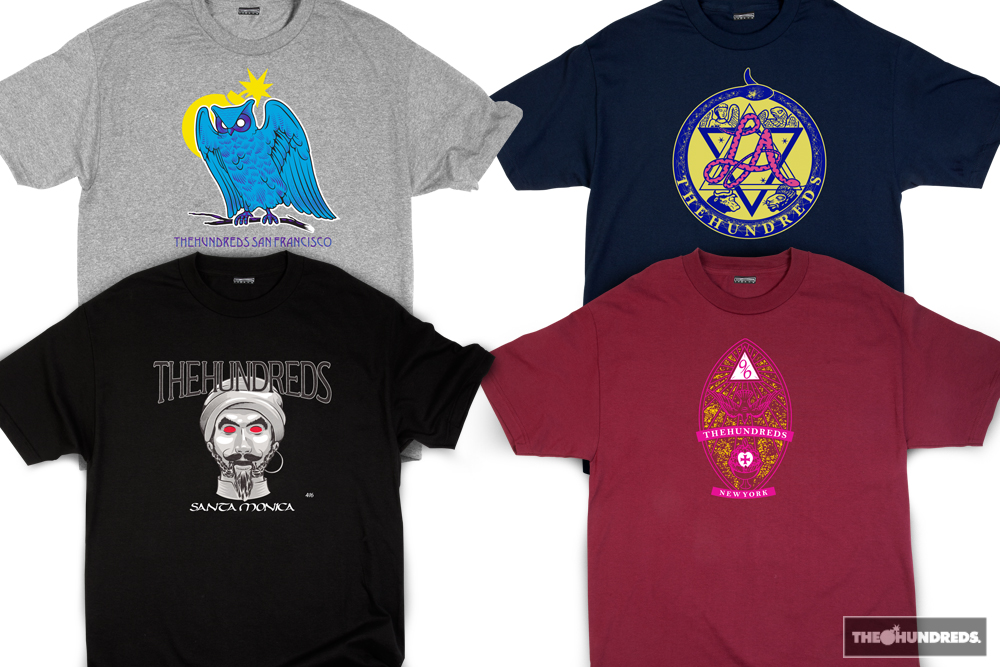 The Simplicity hooded pullover sweatshirt: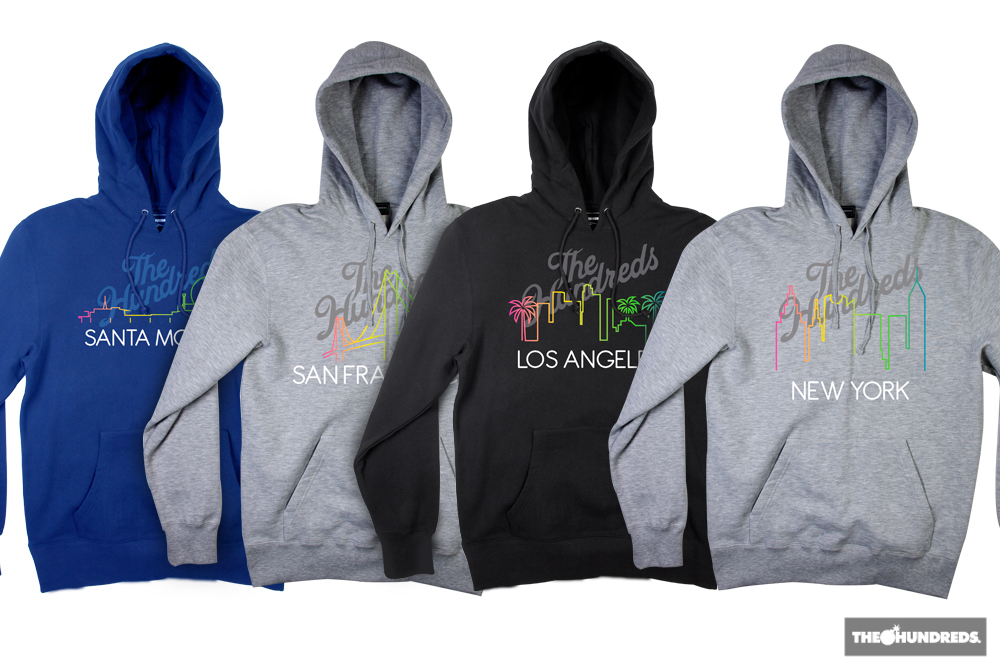 The Simplicity graphic t-shirt: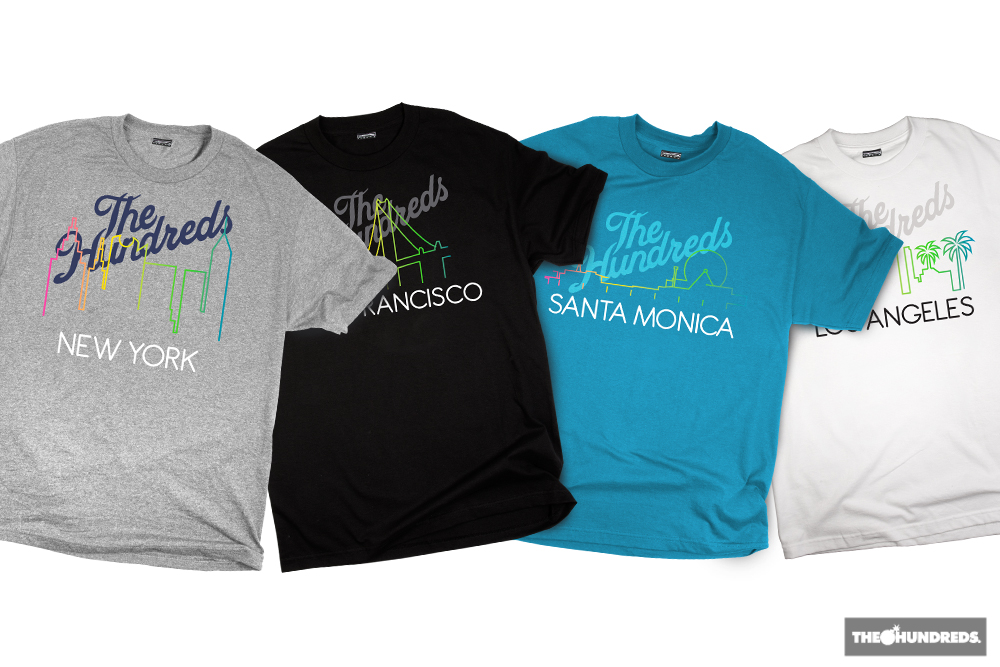 The ironically Jersey Shore-ishSplatter t-shirt: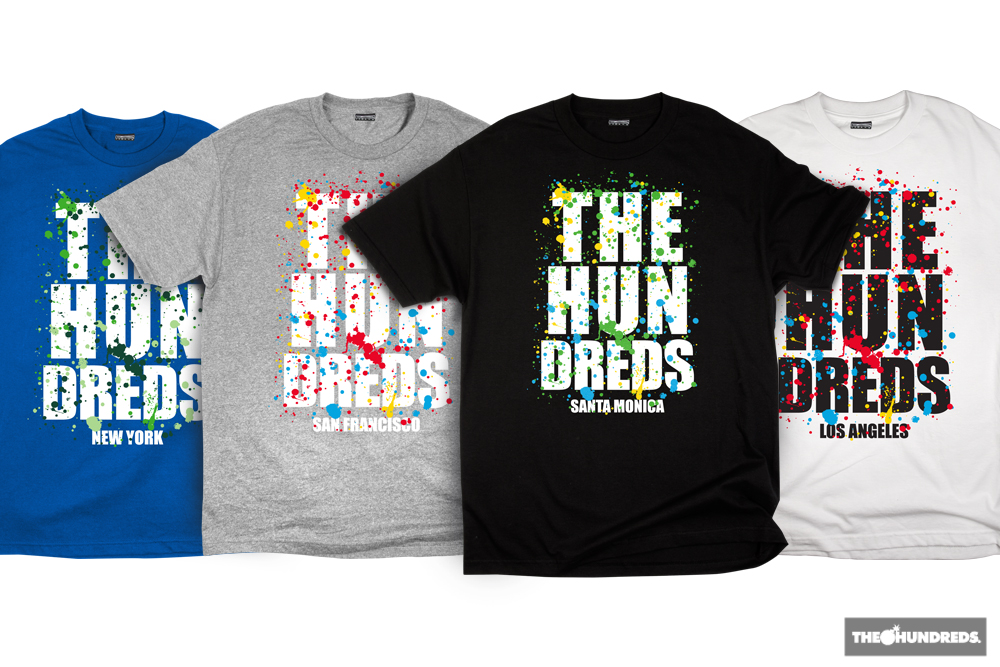 Continuing off the touristy, souvenir parodies, here's the Tourist Trap crewneck sweatshirt: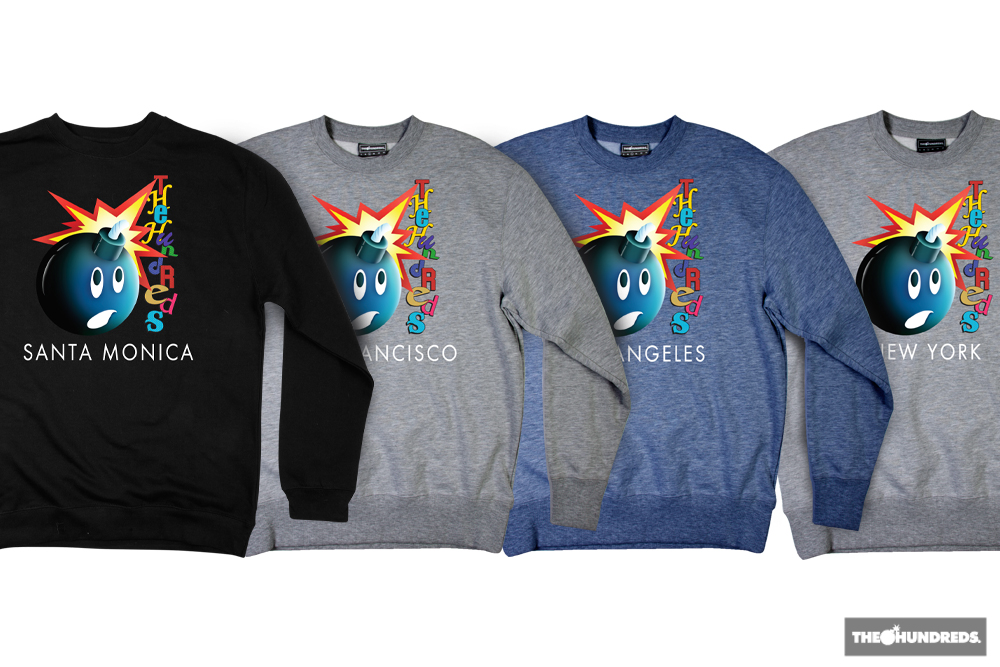 And the Tourist Trap t-shirt: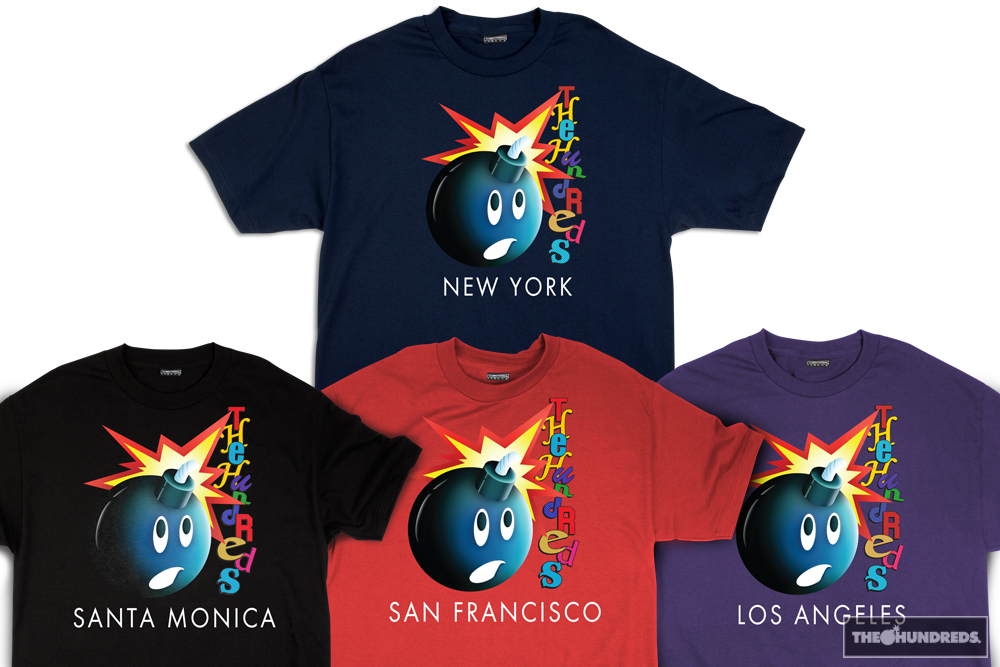 And a staff favorite here, the Traditional baseball raglan shirts, one for each shop: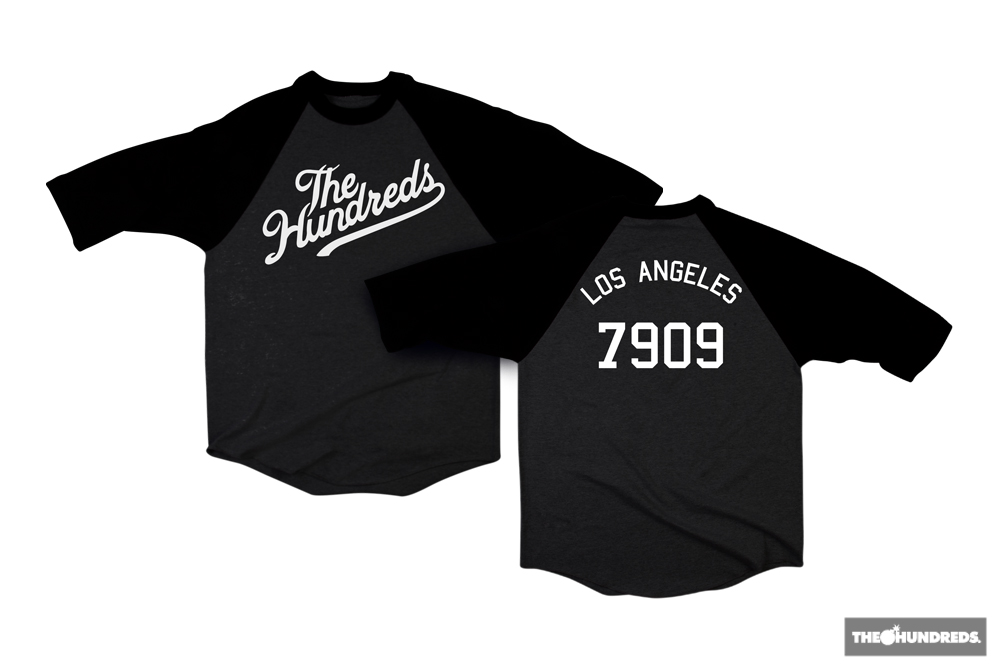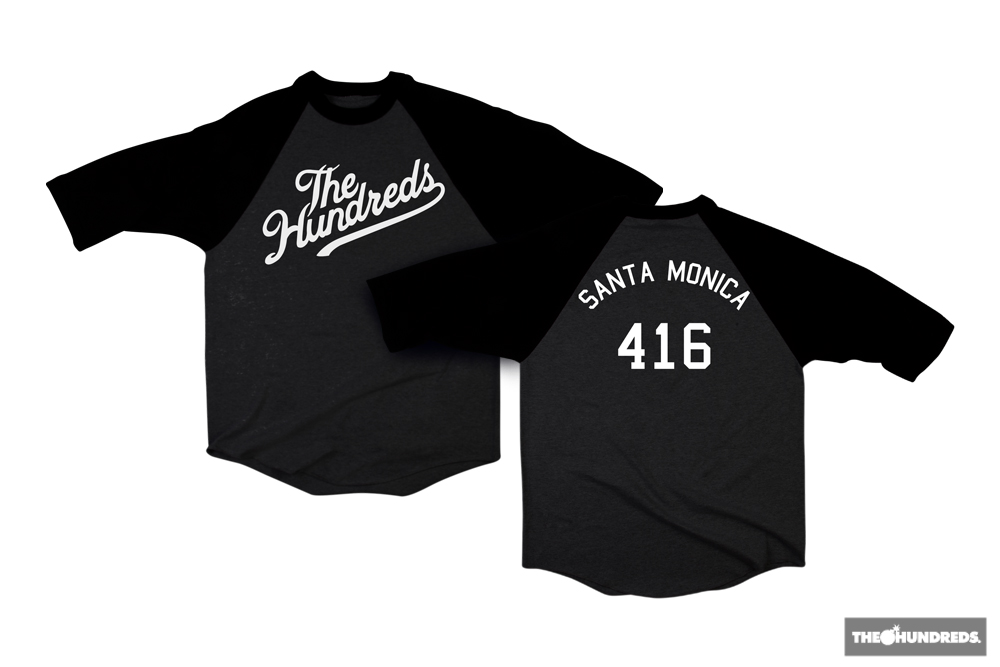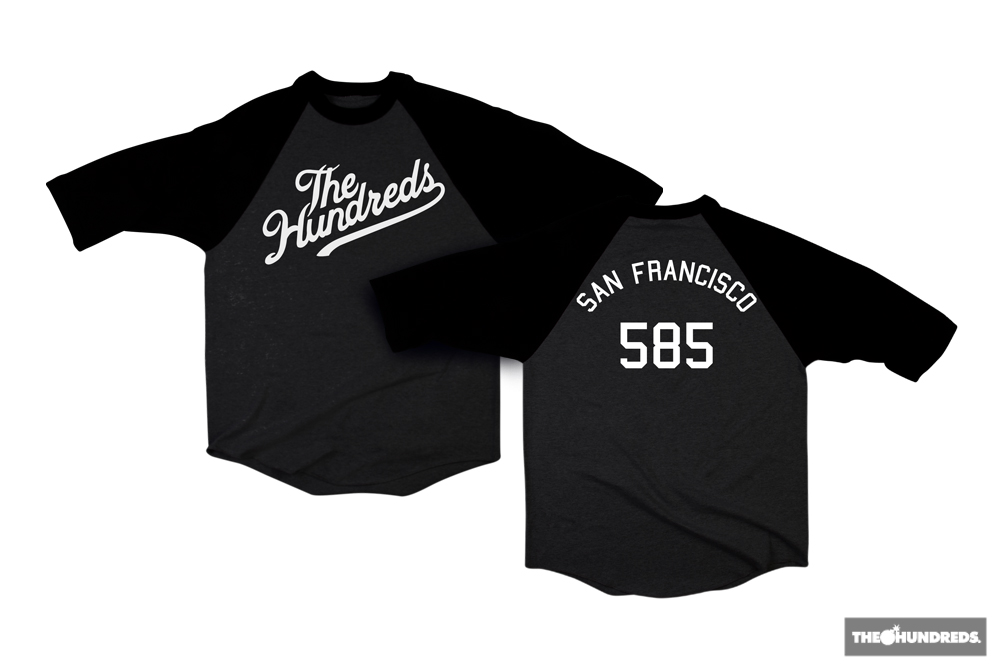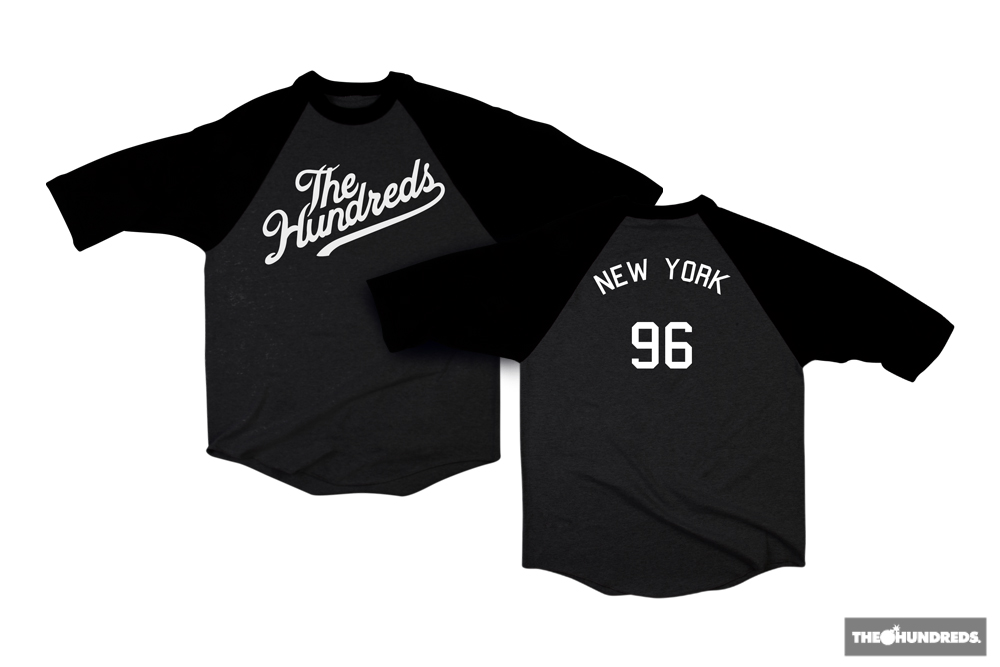 Only available at their respective shops. To find the nearest flagship location near you, click on the LOCATIONS tab in the top navigation toolbar.
by bobbyhundreds