You know, when you do something as bold and stupid as starting your own apparel brand, you come up with all these outlandish delusions and far-fetched aspirations like "Maybe I'll get to work with Andy Jenkins one day. Yeah, I'm gonna collaborate with him on something." And usually, those kinds of dreams never materialize.
But when they do, you are pretty excited, and grateful, and so now you know what it's like to be in our position right now… as we are set to unveil theThe Hundreds by Andy Jenkins collection, available exclusively at The Hundreds' flagship locations and premium skate shops worldwide tomorrow (and through the Online Shop on Monday, October 1st).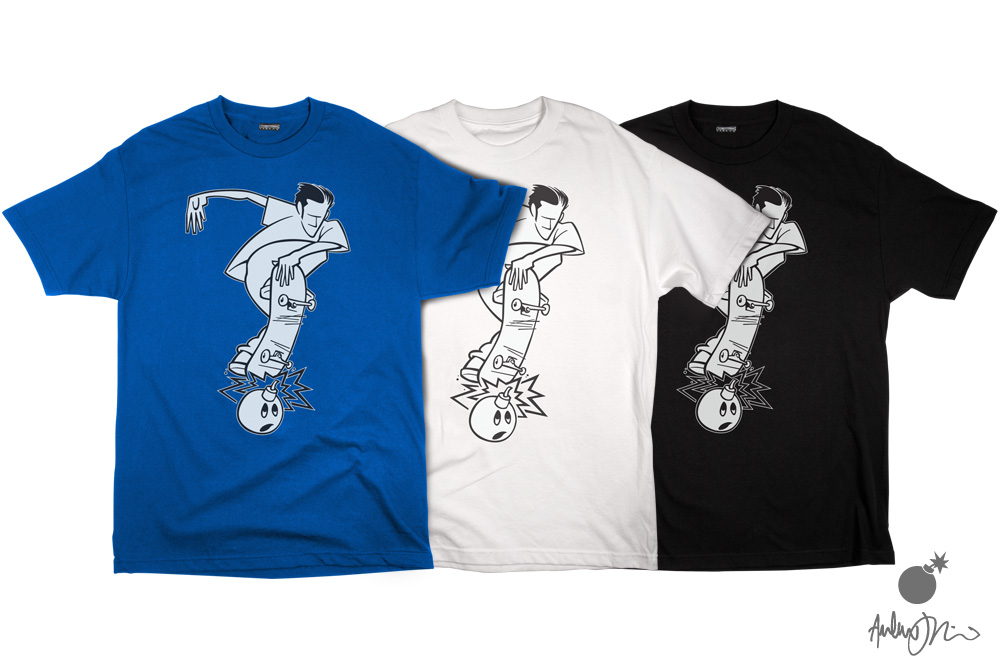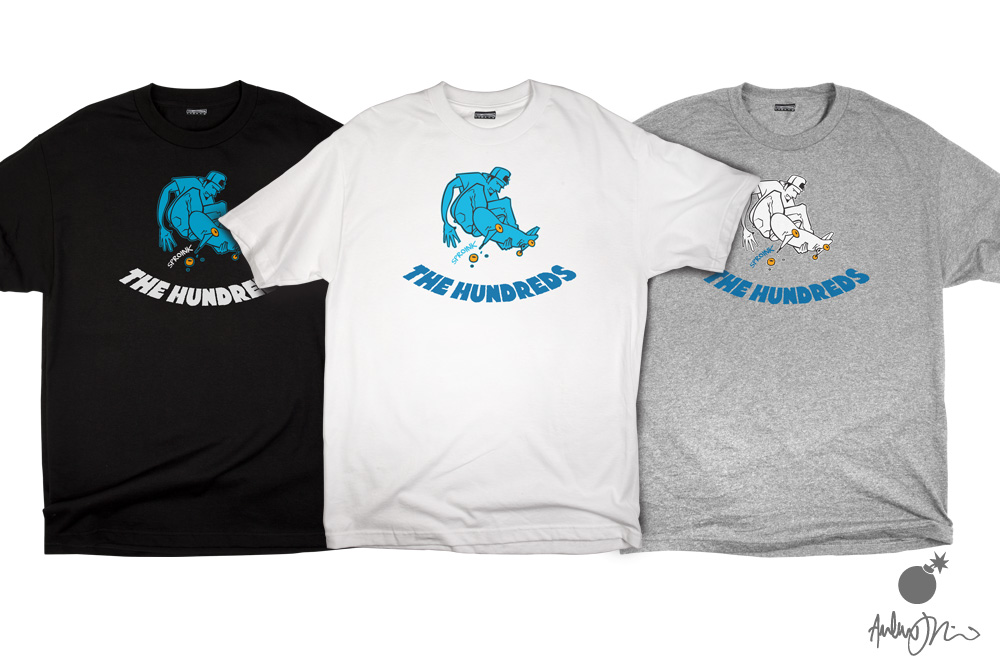 I fell in love with skateboarding as a kid, and it wasn't just about the tricks or the fashion – it was about the lifestyle and the culture, and for me, it was about the artistry surrounding it. Reading Transworld Skateboarding magazines, I'd always look forward to the illustrated "Wrench Pilot" comics in the back by Andy Jenkins' hand, and I'd emulate those lines and form of storytelling. Maybe the only thing I loved more than skating at that age was drawing skateboarders skating. Andy Jenkins had it down to a science.
As most skaters know, the cartoonist then went on to helm the art department at Girl Skateboards for the past couple decades. Enough said. You can't speak of skateboarding today without naming particular riders and companies. But you also can't leave out the impression and influence of the artists who translated the movement to an audience. Andy Jenkins is arguably the foremost flag-bearer of 'em all.
On behalf of The Hundreds, I'm very proud to introduce a very rare, very special, and unimaginable partnership monumentalized in clothing: The Hundreds by Andy Jenkins: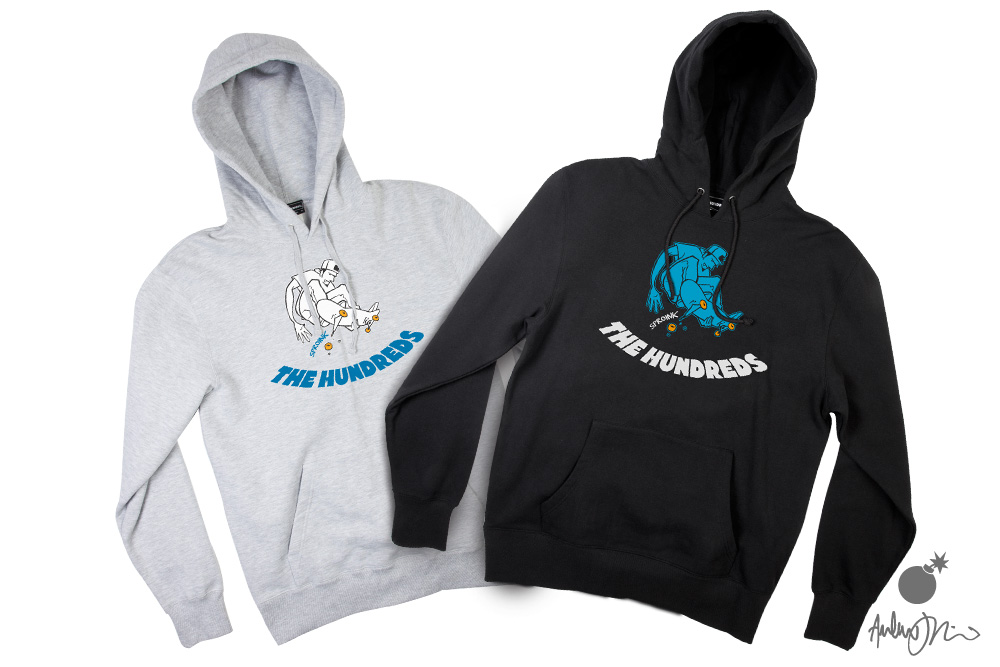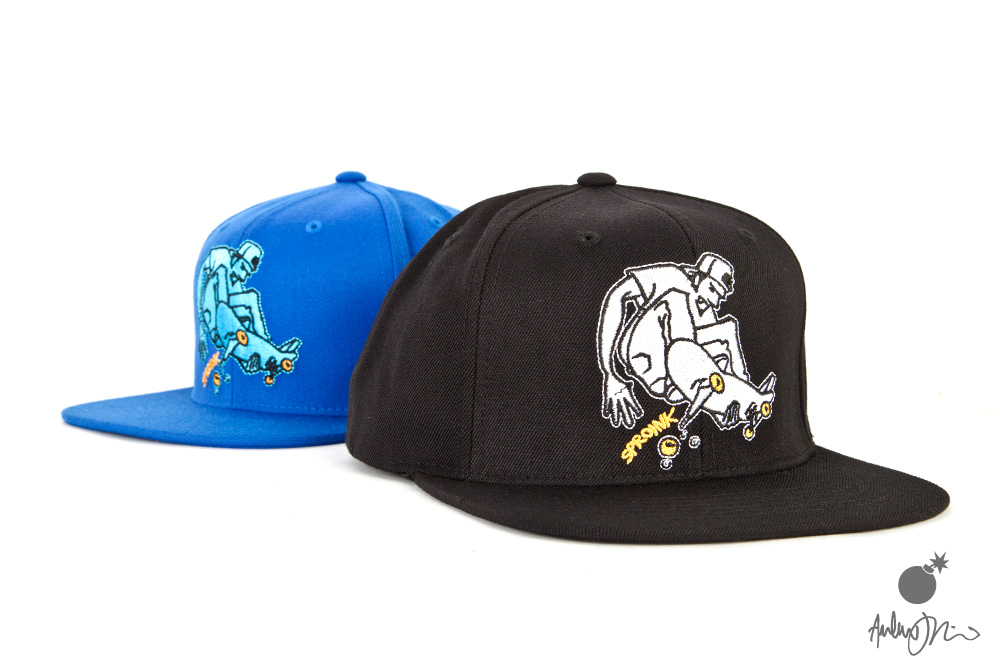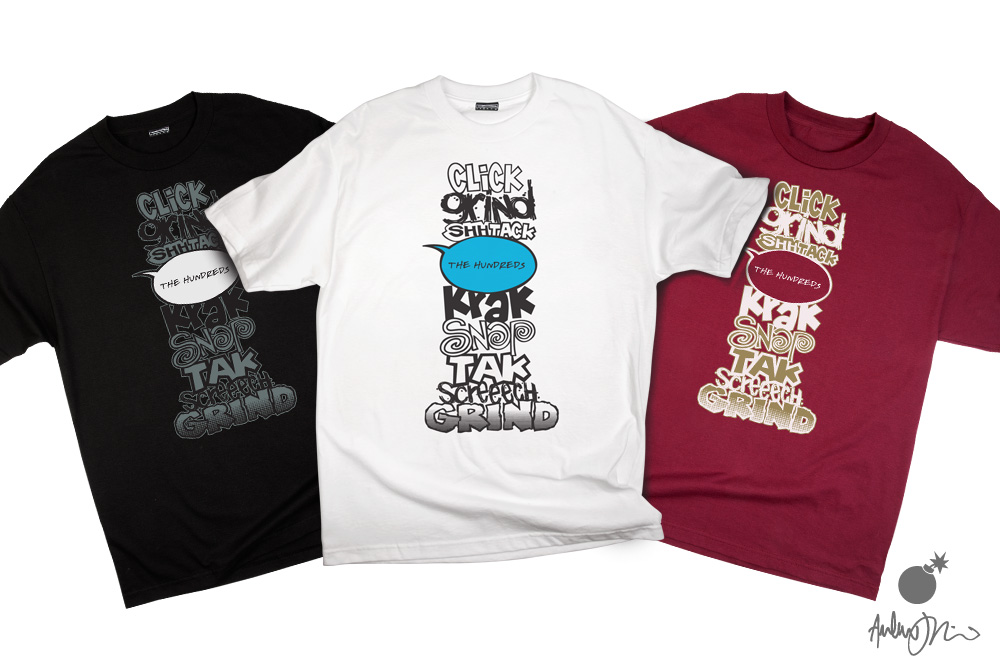 by bobbyhundreds