The Hundreds is proud to introduce our newest footwear model, entitled the "Hoya."
We've been working on this shoe for close to 2 years now, so to inaugurate its release, we are gonna do something special. Ben and I have each designed our own Hoya, but we're not gonna tell you whose is whose. First, you have to vote on which one you like best over on our Facebook page. Here's the fun part. On Tuesday at noon PST the voting ends and we will announce whose shoe is whose Tuesday right here on the blog and Facebook page. The person's shoe with the LEAST amount of votes has to wear the other's face on a t-shirt for an entire week*!!!
The Ben vs. Bobby HOYAS will release this Friday exclusively at The Hundreds Los Angeles, The Hundreds San Francisco, The Hundreds New York, and The Hundreds Santa Monica, and Monday in our Online Shop.
_______________________
The first Hoya is constructed of a premium full-grain nubuck upper with an air mesh bootie, lined with premium leather as well as the sockliner. High-quality waxed shoelaces, sophisticated folded edges with zero stitching executed on the overlay panels. To top it off, there's a 3M-molded TPU body cage for extra support: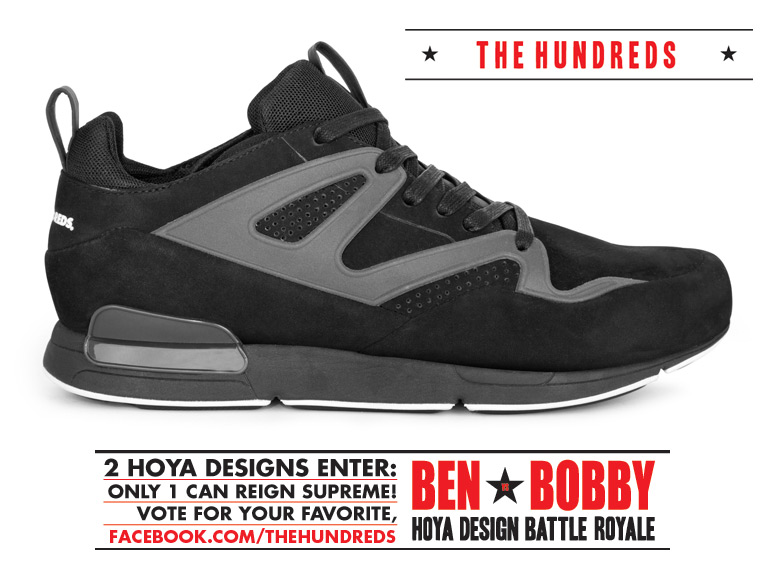 The second Hoya has a safari-print pattern on premium leather overlay pieces, with a silk suede and high-quality canvas upper. Premium die-cut leather cage for extra support, neoprene air-mesh bootie for better fit and breathability. There's a rolled-edge executed on the safari-print toe and heel overlay, with premium pigskin leather sockliner. Lastly, there are cork speckles on the rubber outsole.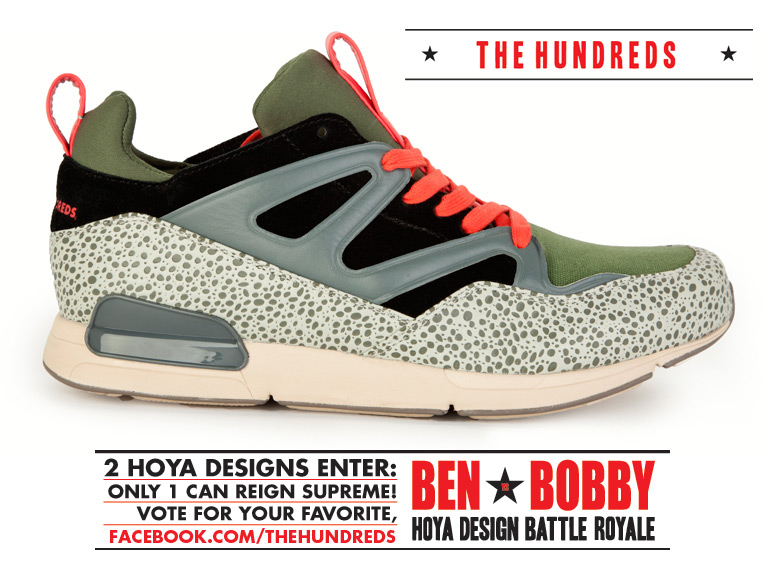 There are only 100 of each Hoya produced, emphasized by the laser-etched individualized numbers on the leather hang tag and accompanying rear heel loop. The Hoyas are the first of our "Red Box" shoes, our most limited footwear releases, lined with a red insole andpackaged in a red The Hundreds JAGSâ"¢ shoebox. They also come with a parallel shoe bag and graphic t-shirt.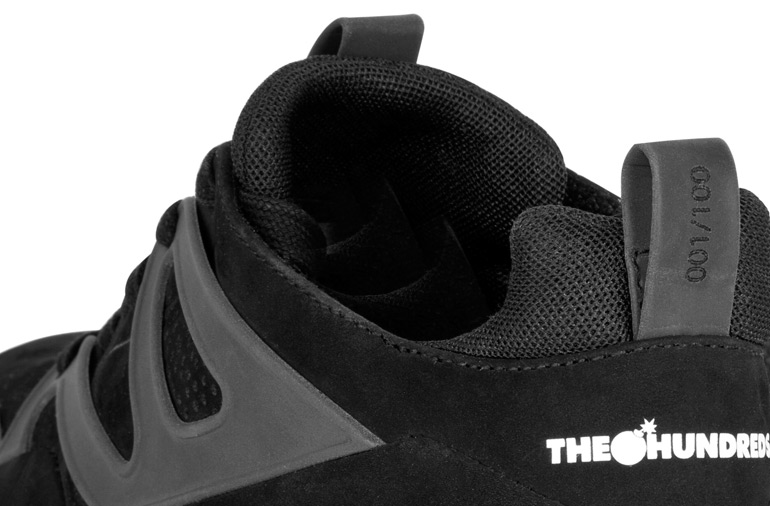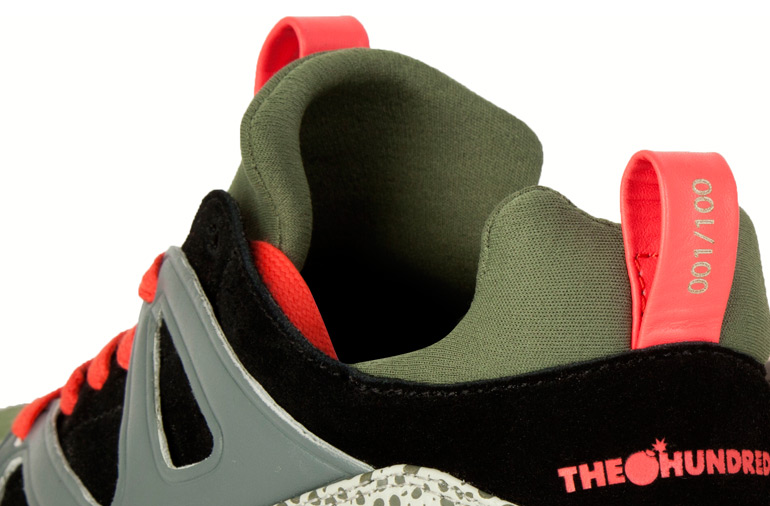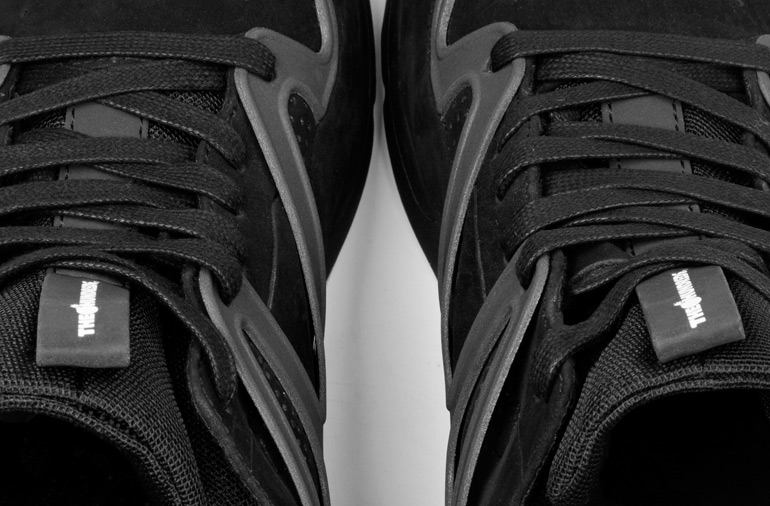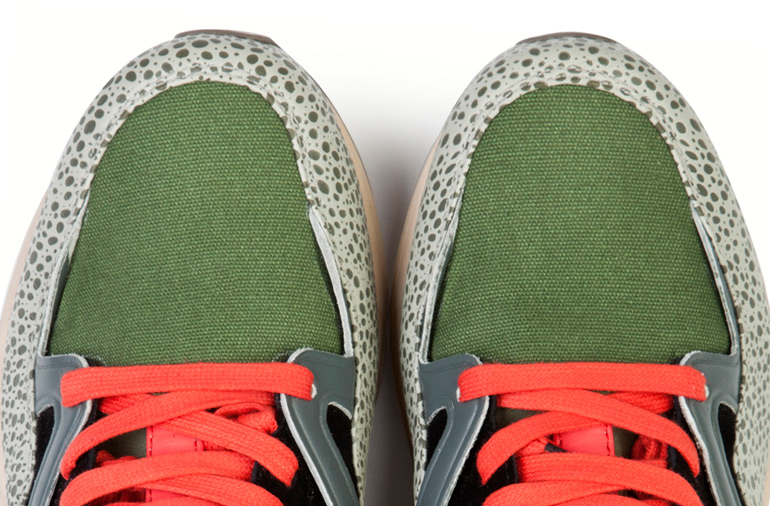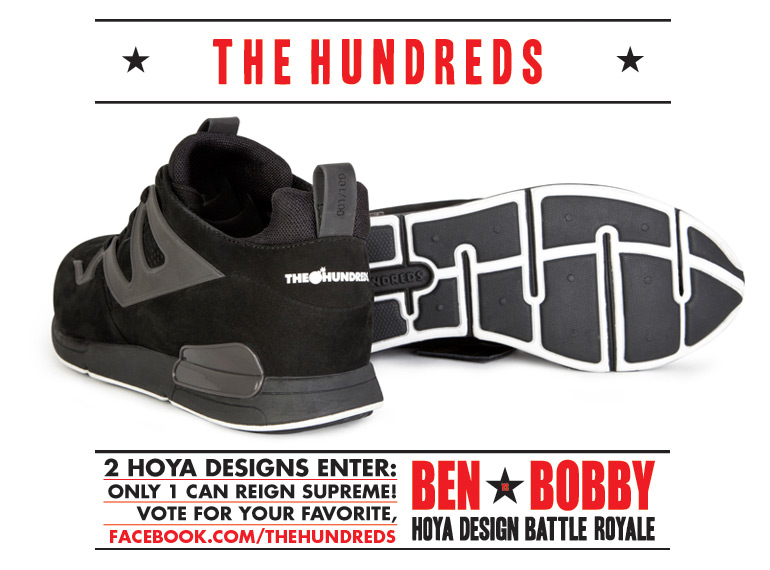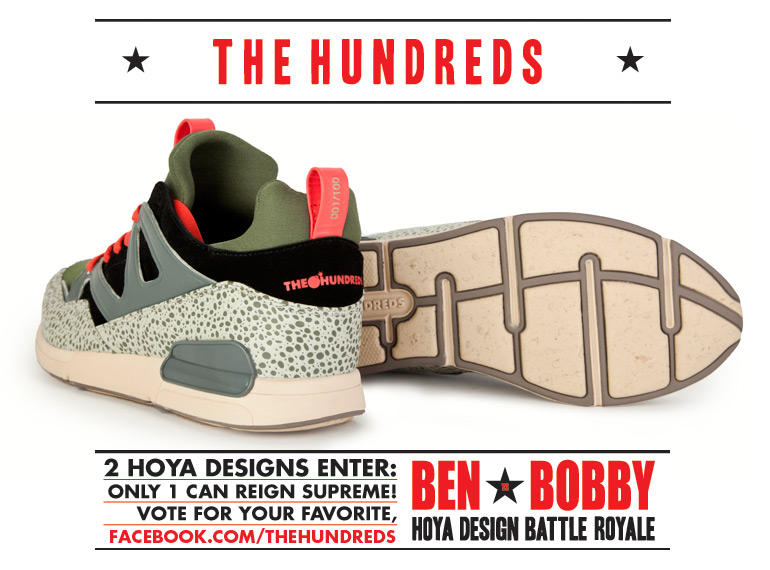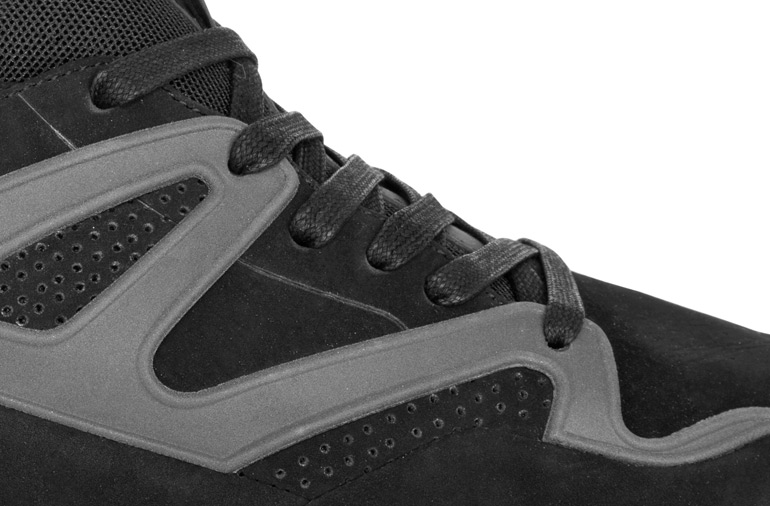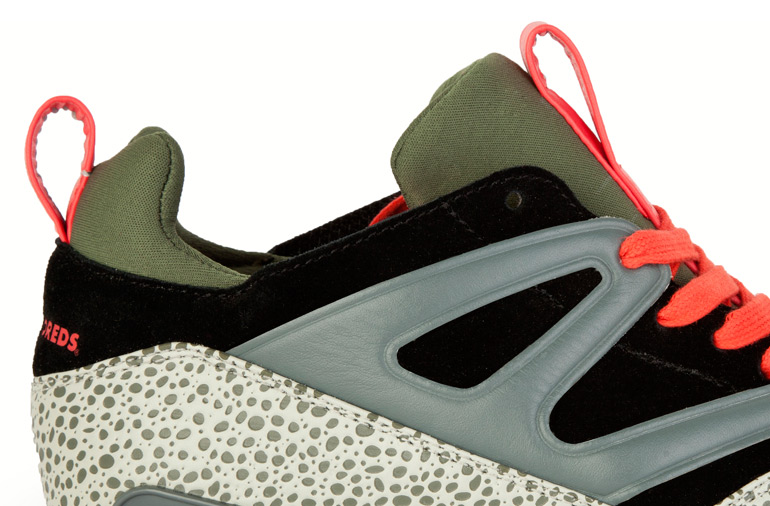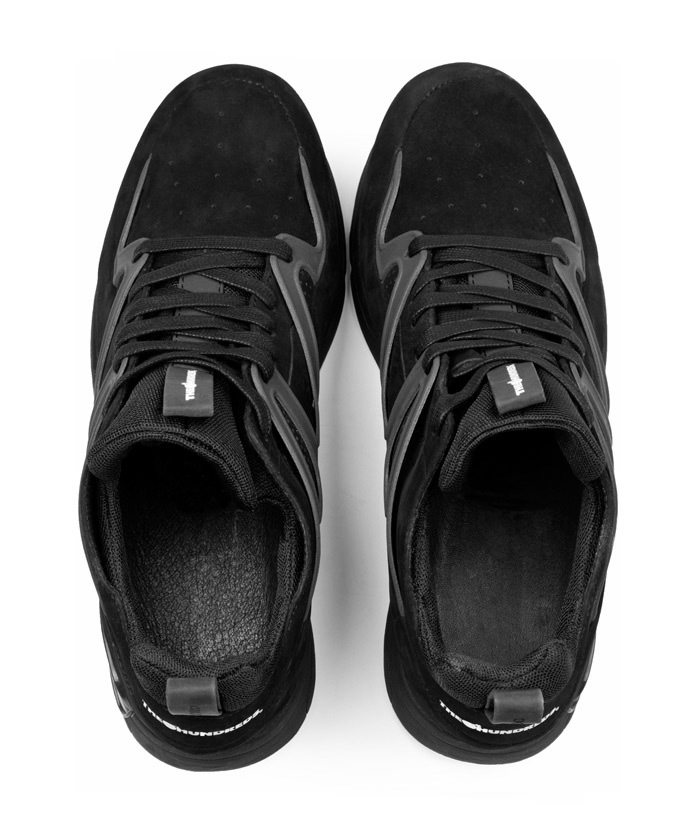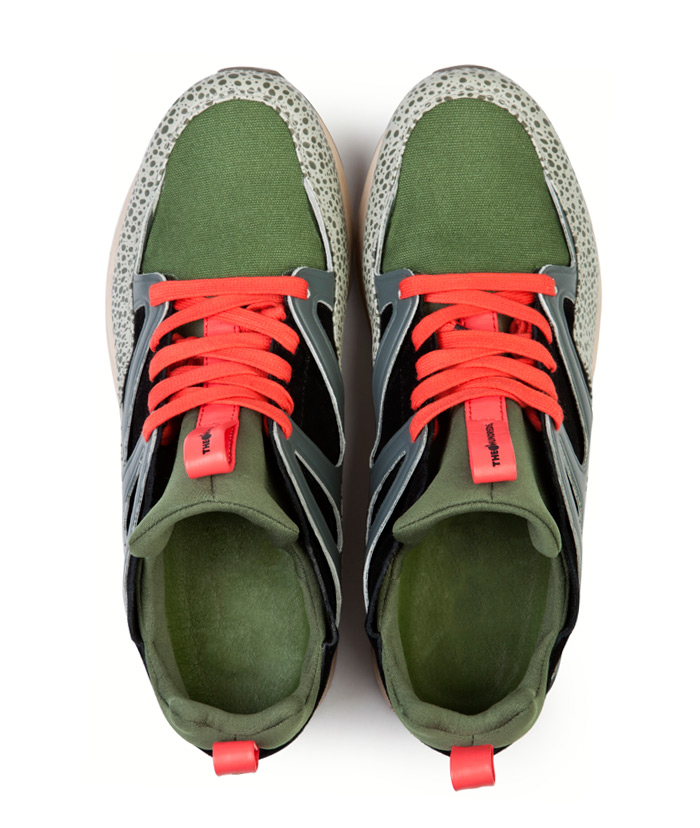 *And here's the t-shirt. If I win, Ben's gotta wear my fat face. If Ben wins, I have to wear his Chewbacca mug. (I kinda hope I lose)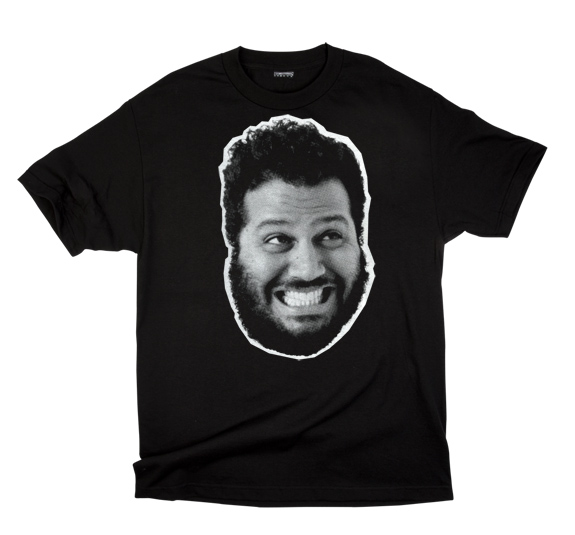 by bobbyhundreds