I love New York. Perhaps one day I'll make a t-shirt about that.
The Met has an incredible Francis Bacon retrospective running through August. 130 works by arguably the greatest painter of the 20th Century. Francis Bacon, a.k.a. Frankie B. as I like to call him, was one angry cat. He led a pretty tormented, reckless life, which reveals itself through his violent, homoerotic paintings.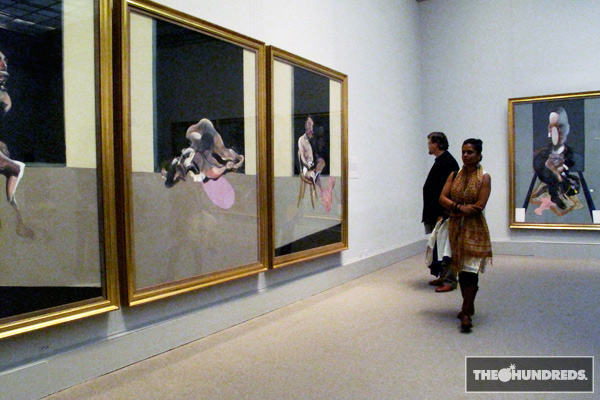 This one's about a bullfight, you can see where the dude got shanked right up by the naughty bits. Dave and James were analyzing the fluorescent orange used for this piece, I guess paint like that can be pretty expensive.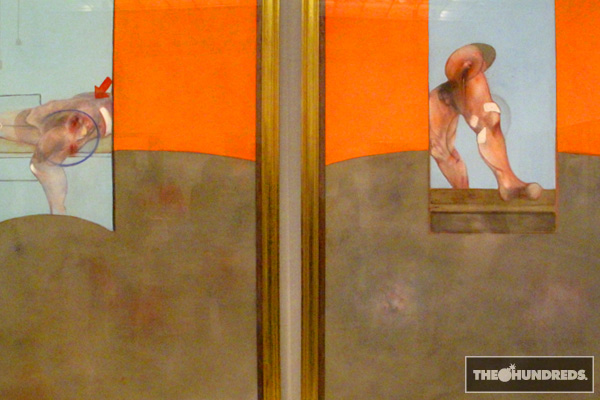 But not as expensive as Bacon's work. Almost all of the work in the show is donated by private collectors who have amassed the artist's work over the past century. They agree to display their prized possessions because, let's be honest, the value goes up after showcasing the pieces at an esteemed show like this. See these 3 below? A Russian guy paid $80 Million for this set. That's a lotta bacon.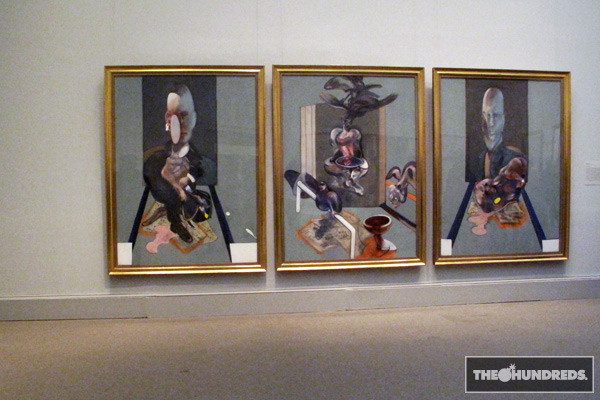 I don't know how that guy twists his arm like that.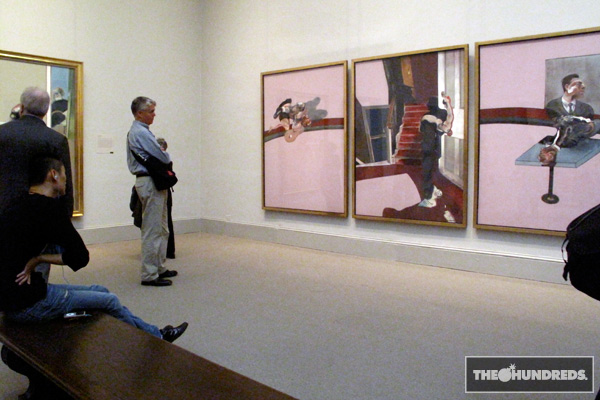 Not a Richard Nixon portrait.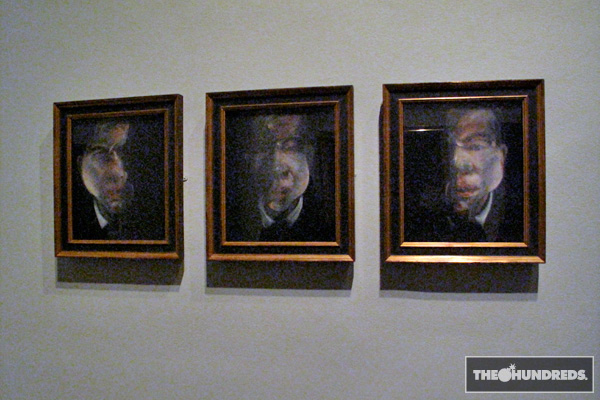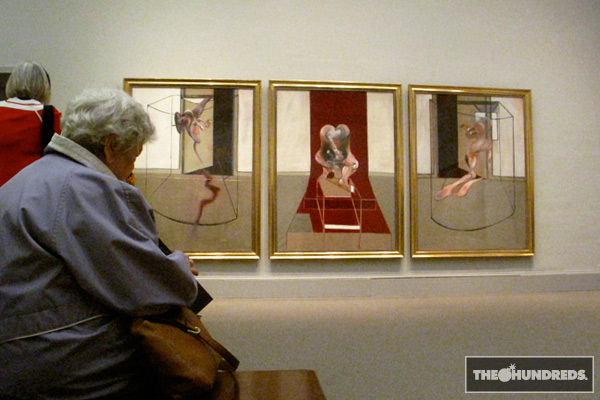 After the Frankie B show, we all walked down the street to the Michael Werner Gallery.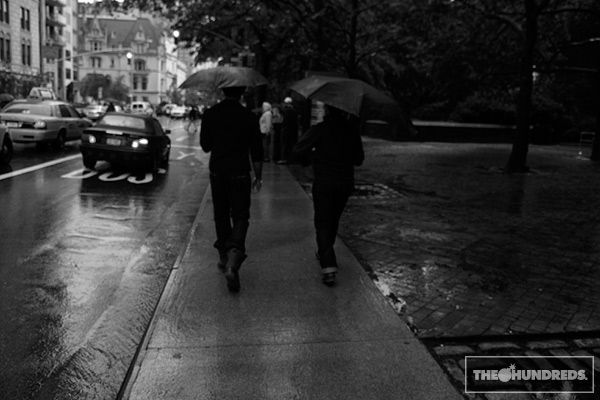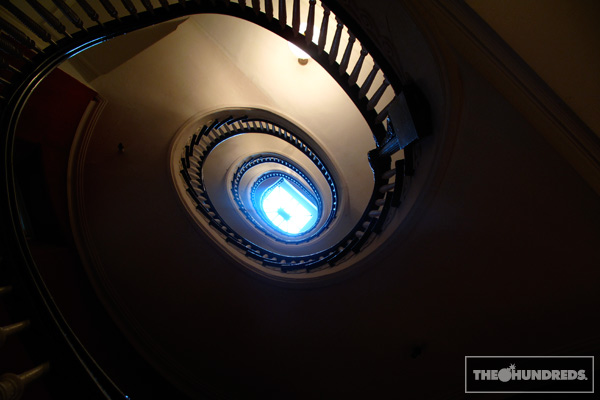 James and his friends wanted to hit up the Sigmar Polke exhibit. After checking out the greatest painter of the 20th Century, it was only fitting to pay our respects to the man who is being heralded as the greatest painter of the 21st.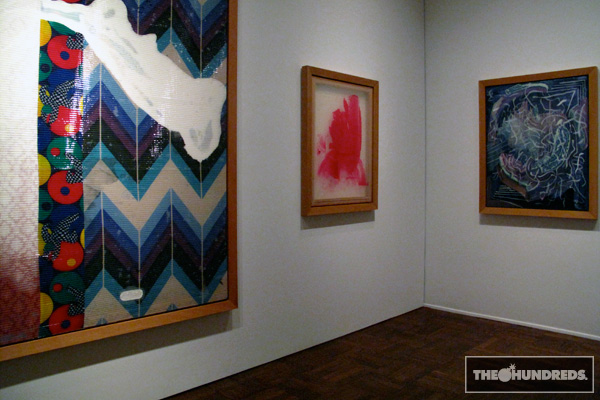 In the art circle, Sigmar Polke is well-regarded astheartist of our generation, primarily because of his inventiveness.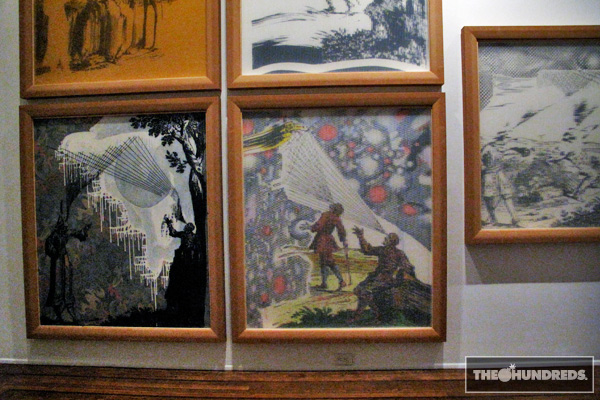 Jules is quite the artist himself. His nostalgic Americana paintings are emotionally rich and powerful. If that didn't impress you, Jay-Z and Kate Hudson are just 2 of his regular clients.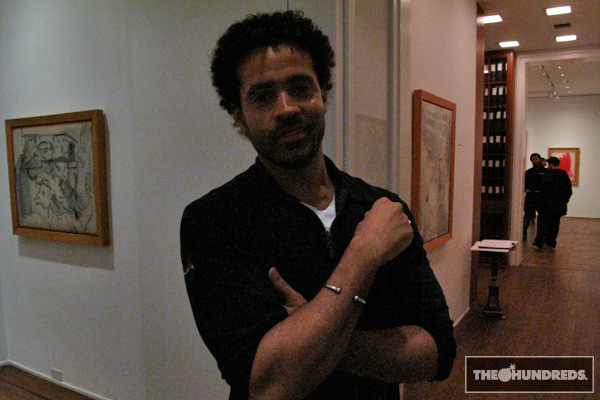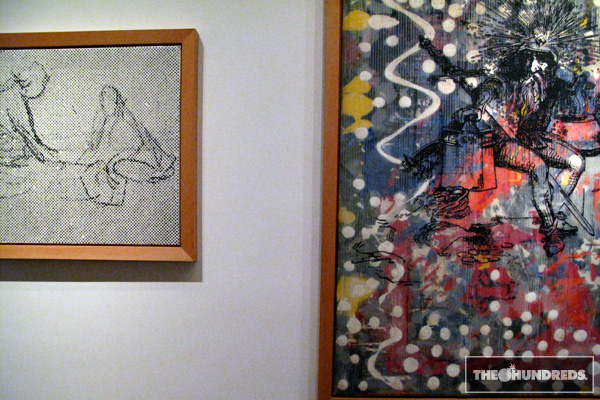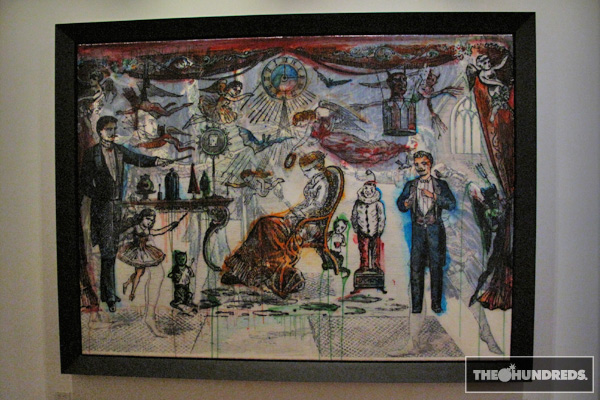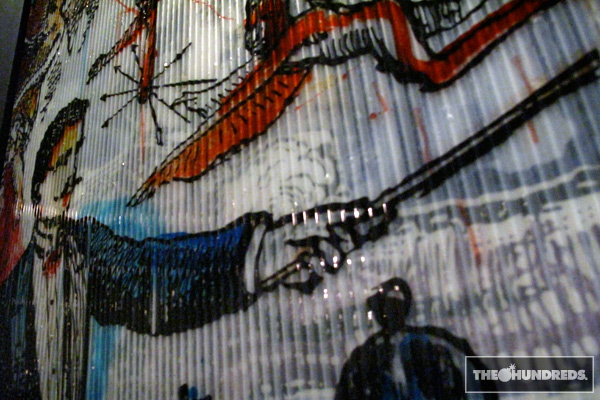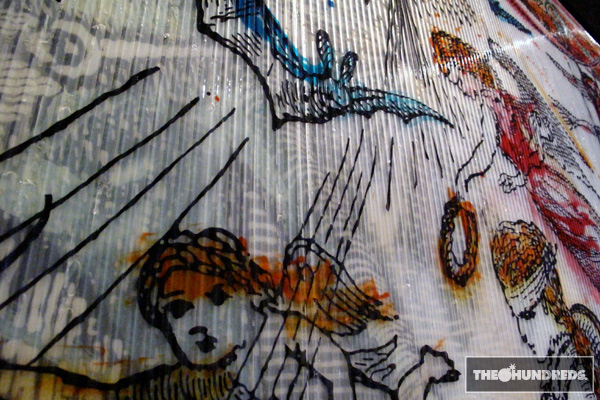 James Jean, Sam Borkson, and David Choe. Sam is 1/2 of the popular art collective, FriendsWithYou. They do everything, he's built a career off of imagination. Oh yeah, check out Dave's blog from yesterday. Talk about imagination (Bonus features: click on all the hyperlinks).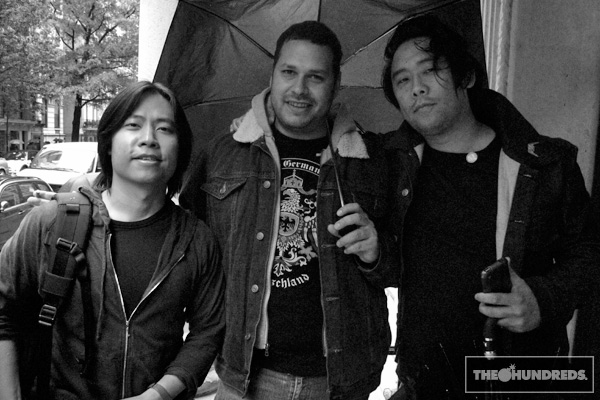 by bobbyhundreds