Last words from New York.
TH team rider Mike Franklin (aka Flowin' Owen) at Back to the Banks. Photo courtesy of Jay Maldonado.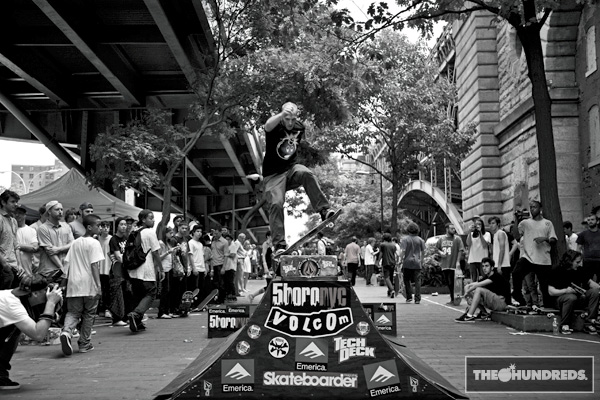 These guys caught Ben and I in Opening Ceremony. TH fans from the ATL, working on an internship with our good friends here in the City. One of the kids has a punk band, right on.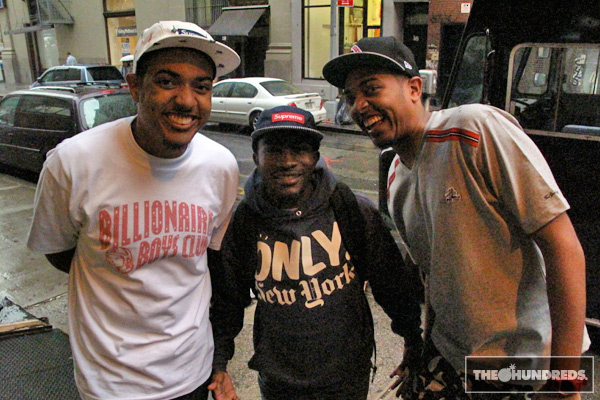 Denis (Mighty Healthy) shows off his proudest achievement to date. Meet Alexander.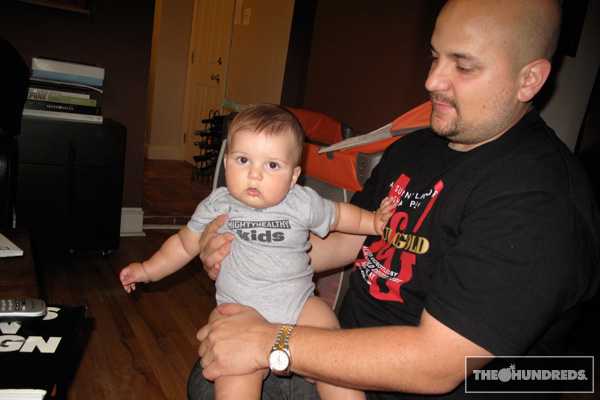 The new Karl Haendel art on the Broadway/Howard wall in SoHo… sometimes the most basic things are the most visually captivating.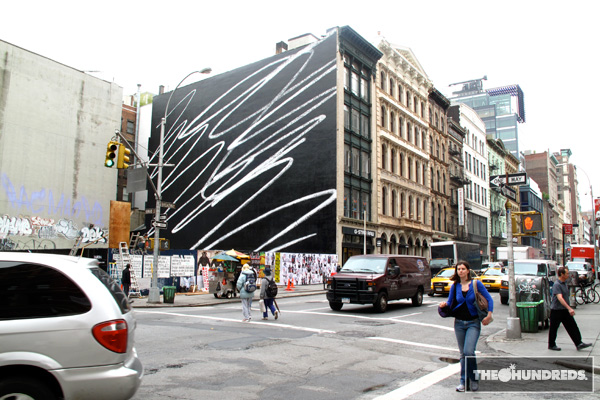 Dee Murthy (Five Four) making moves, coast to coast.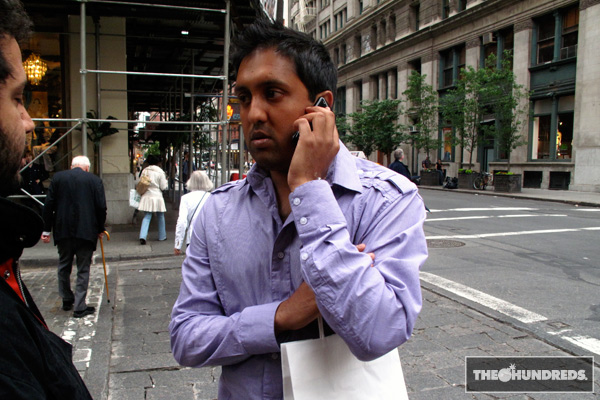 "RICH GIRLS WILL BREAK YOUR HEART. POOR GIRLS WILL TAKE YOUR MONEY."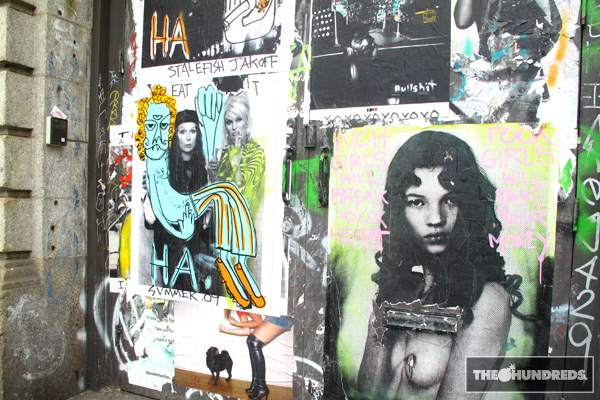 by bobbyhundreds