It's hard to believe it's already been 5 years. Half a decade since The Hundreds San Francisco opened its doors on the corner of Post and Taylor in Union Square. To date, it's my favorite shop of all four. I know for Ben and I, it's still one of our proudest achievements. We've learned so much from it, the good, the bad, the ugly. It was intended to be so much more than just another Streetwear boutique. It was supposed to be more of an amusement park ride – a true brand experience – than a run-of-the-mill retail store. Art schools and architecture classes take field trips to THSF because of its bizarre buildout. I've traveled the world and still have nothing to compare it to. If you're a The Hundreds fan and have never stepped foot inside THSF, you're only getting a part of the story.
I'm sentimental about THSF because it took so much of us. It took our time, multiple trips to the Bay to the point we had an apartment in the city, it cost us an arm and a leg, we were young and hungry and dreamt so insanely big to come up with something like this, and have the balls to do it without thought of dollars and sense. THSF means a lot to us personally and to the brand and company as a whole.
If you're over 21, come out tonight and celebrate with us at the Sutter Room. It should be a good time. You can also stop by THSF tomorrow afternoon to meet us. And of course, our special collaborative range with New Era – the "POST" collection – is now available exclusively at The Hundreds San Francisco. Everything limited to 50 pieces! I mean, come on, this POST product is so rare that we're not even showing you pictures of it before you get into the store and see it for yourselves…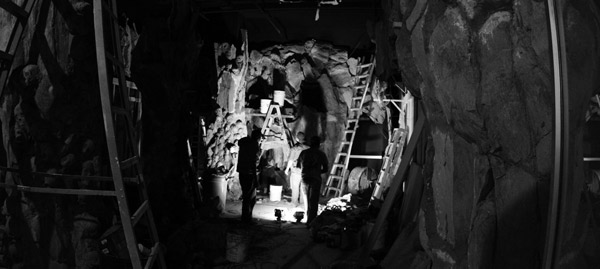 Our opening morning crew on that fateful day, 5 years ago. Cold, sleepless, tired, emotionally and mentally exhausted. But so proud: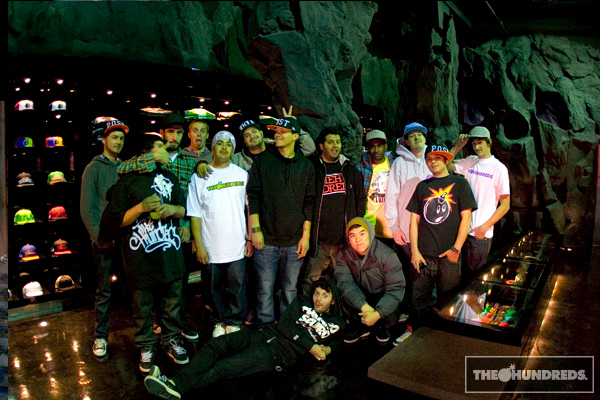 Outside the line was down the block. The first of many that POST would see: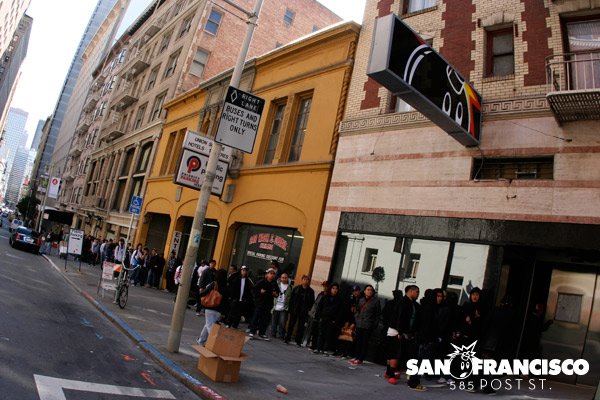 Fun fact, Benny Gold was our first receiptholder at THSF. (Which is coincidental as his new store opens today.)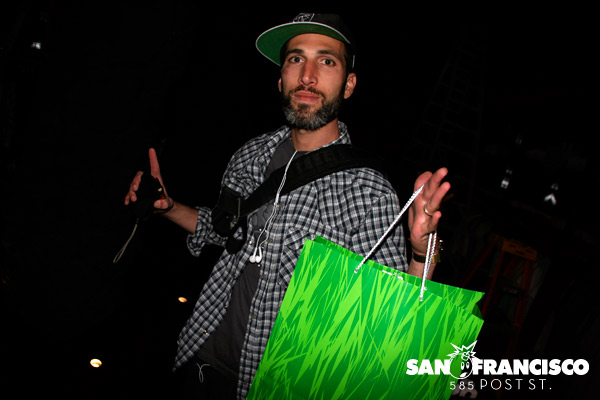 The Hundreds San Francisco. THSF. POST. Post & Taylor.
Thank you for an unforgettable 5 years, SF!