L.A. guys always speak disparagingly of coastal Orange County but every time I'm down here, I can't hate. The weather is room temperature with a sunkissed breeze, the food is fresh and poppin', the people are all smiles, stuck in vacation mode, and the girls are blonde, bouncy, and bubbly. This neck of the O.C. also bounds the "Velcro Valley;" all walks of the action sports industry have set up camp in the industrial parks like Quik and Hurley. RVCA is the black sheep in the community and I like to come down here often to play in PM Tenore's world.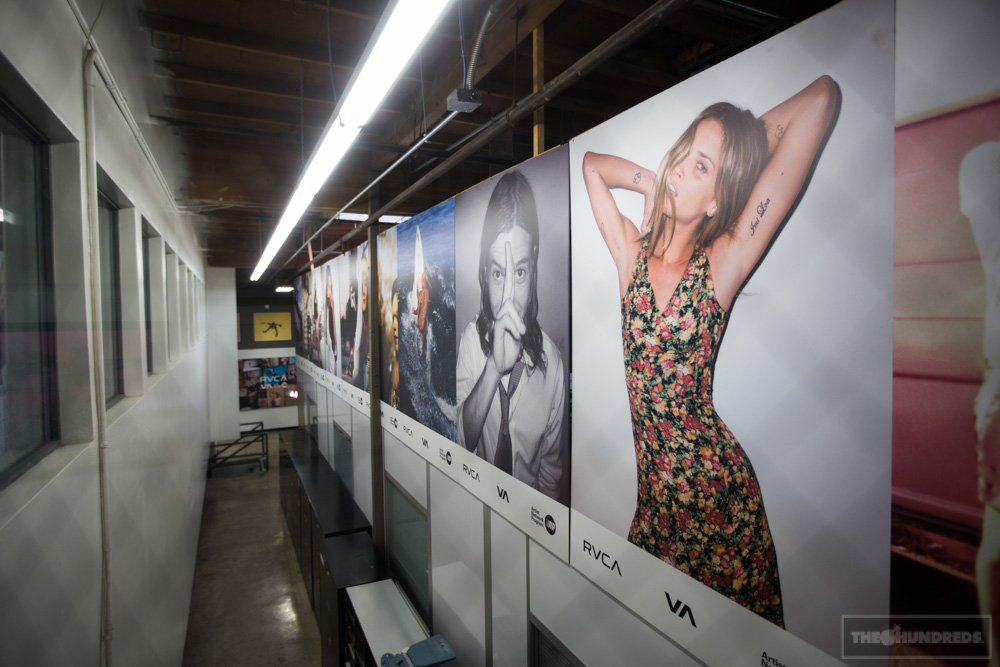 I've taken you behind the RVCA walls before, showed you all the amazing art that decks the hallways. Perhaps the best part of RVCA though is the intersection of personalities that engage here. The RVCA brand is pretty all-encompassing when it comes to cool subculture and it reflects in the circle of advocates that Pat endorses. Like Marcus Buchecha, literally the best jiu-jitsu fighter in the world, and pro surfer and waterman Mark Healey: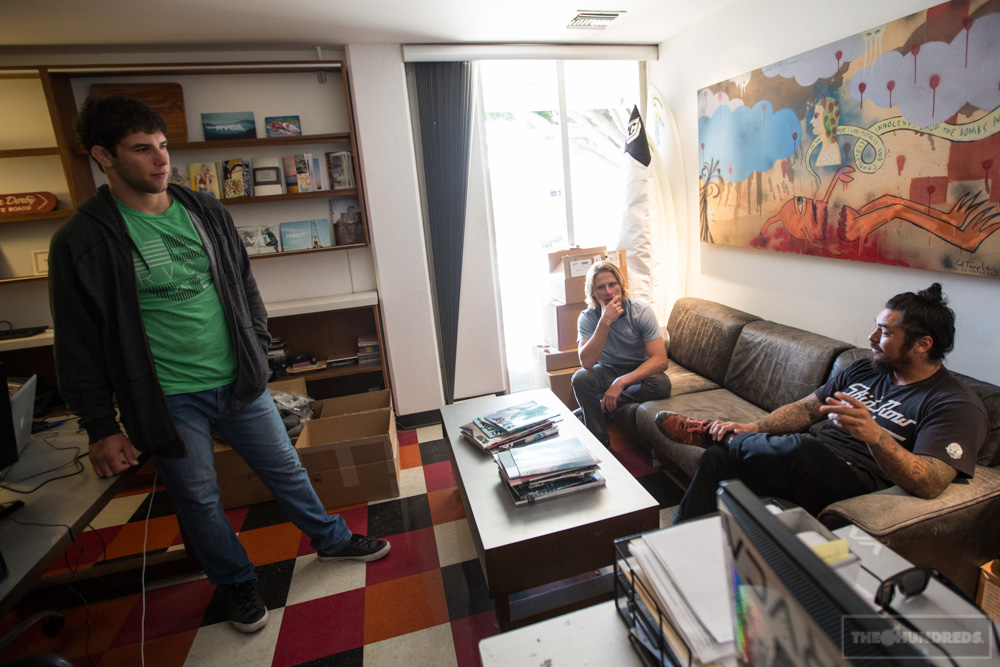 I'm so hungry. But we have to wait for Pat to finish his meeting.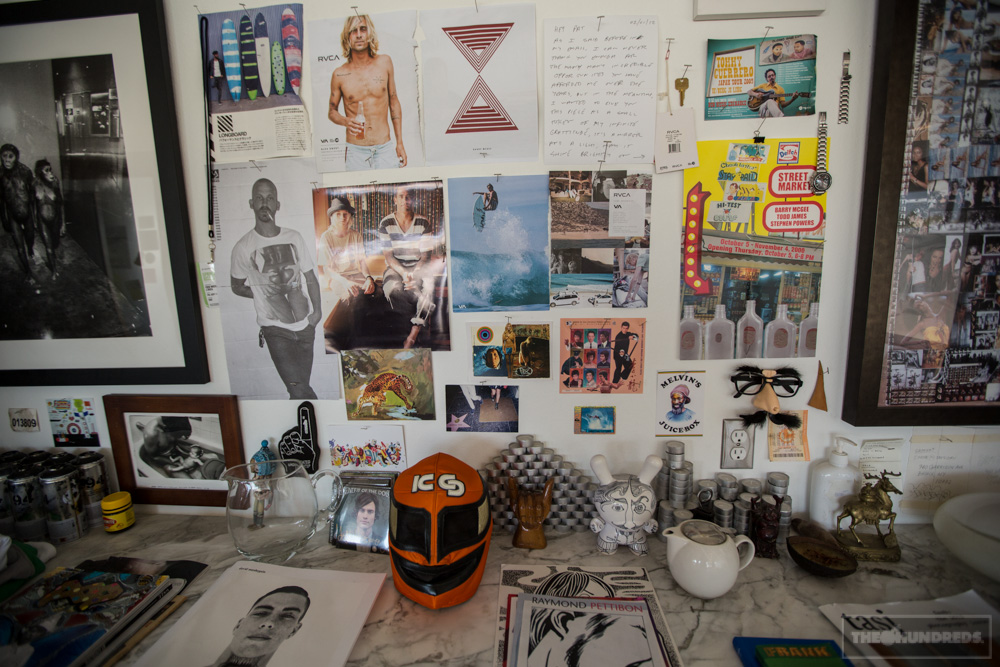 So Tal and I wait. And wait. And wait some more in Pat's office. Impatiently.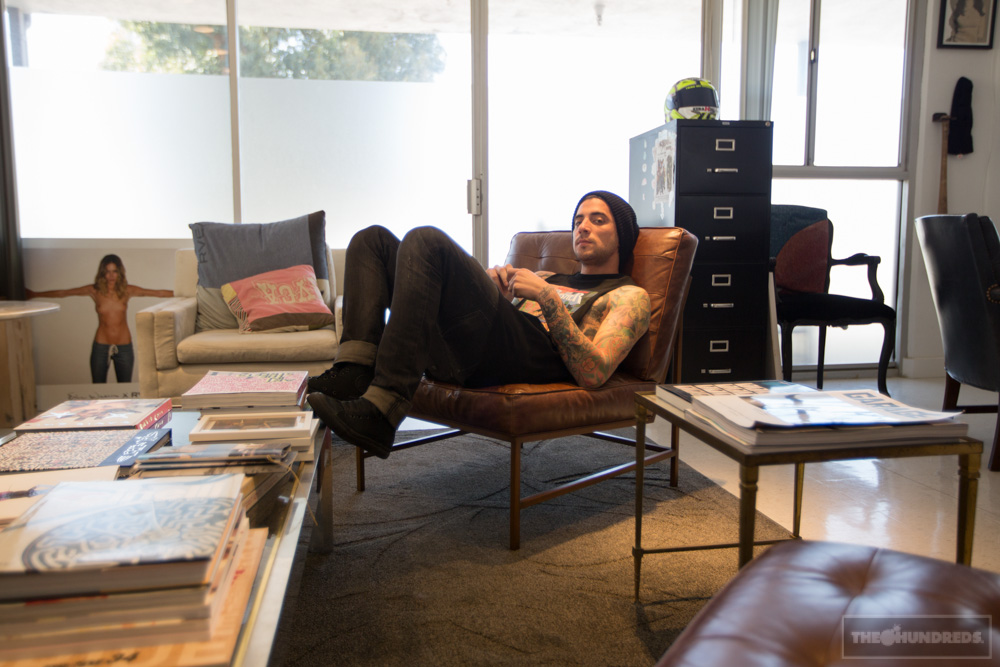 Meanwhile, Pat is downstairs in the sewing room, situating the RVCA patch on Buchecha's gi: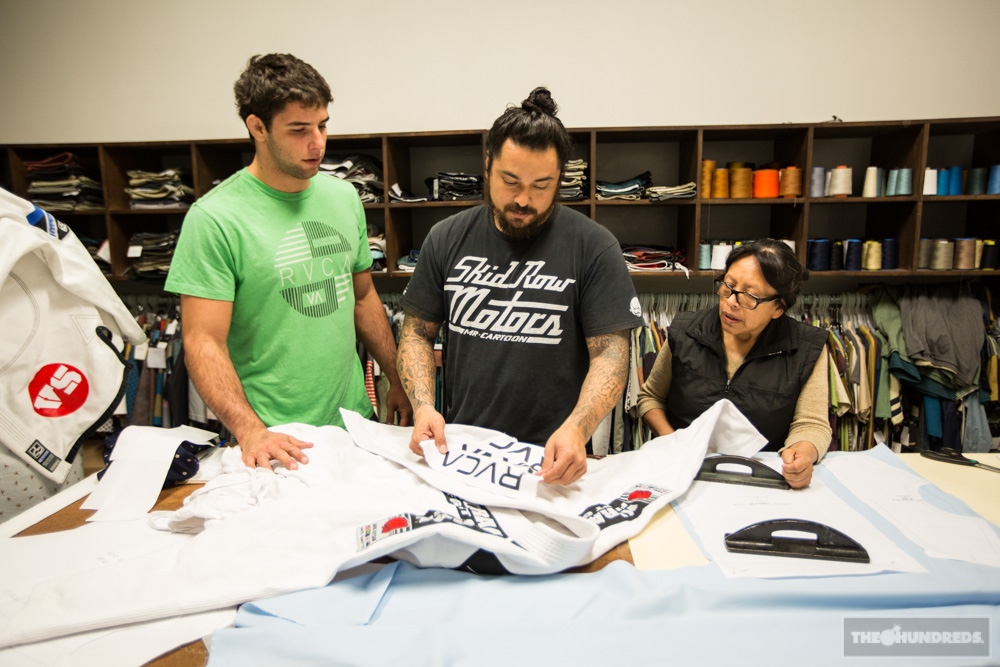 Hands on.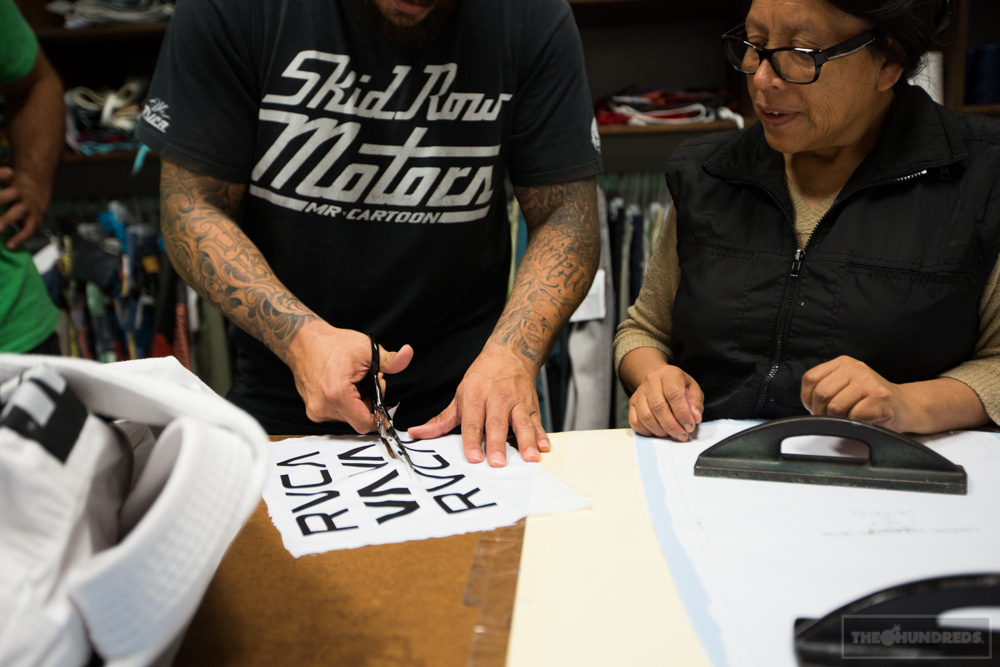 Finally! Lunch. We're saving Bear Flag for dinner, so how about Jan's Health Bar? This is my favorite Huntington Beach haunt for vegan, clean eats, but I guess they now have this one in Costa Mesa?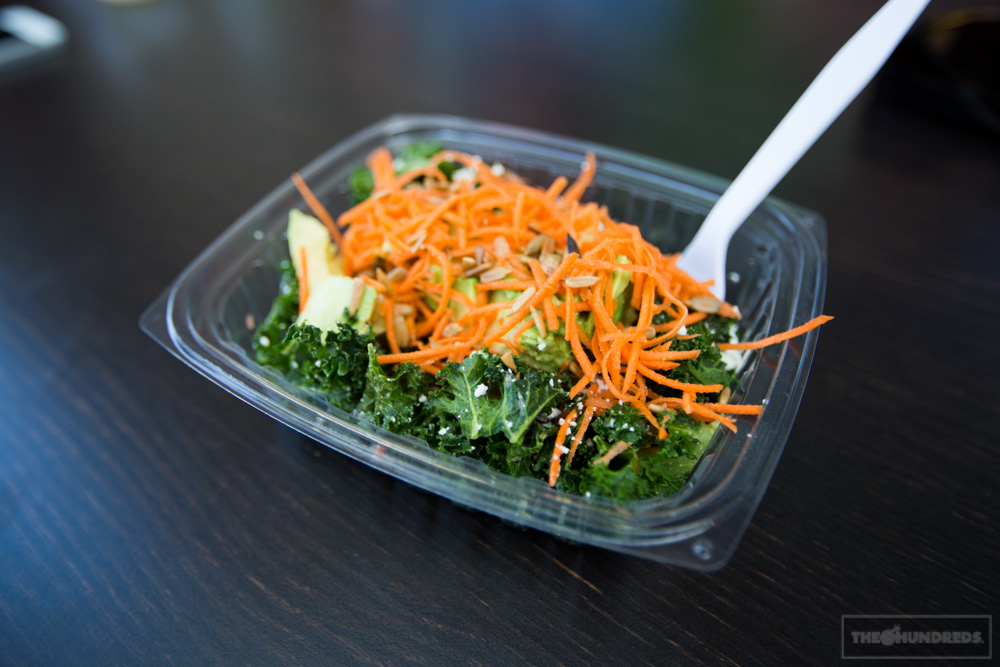 Just down the street is one of Pat's newest ventures, the Art of Jiu Jitsu Academy. Over the course of this afternoon and night, 150 students will be rolling around in here, in pursuit of the mastery of jiu jitsu.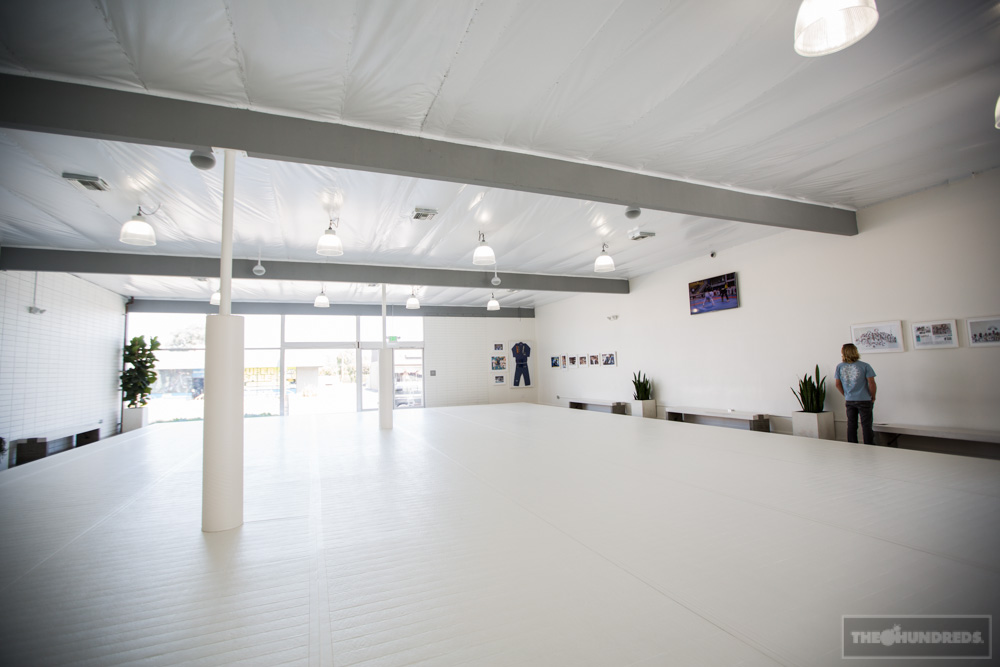 The project is actually a joint venture with the world-renowned Mendes brothers who lead the instruction. People move here from all over the world to train with them.
Our friend Rich taught me how to lay down the perfect rear-naked choke on Mark Healey. I felt tough until he kinda did one on me and I almost passed out like a schoolgirl (Tal has the phone pix to prove it).
Here's some awesome skateboard-created Alex Olson art on the wall: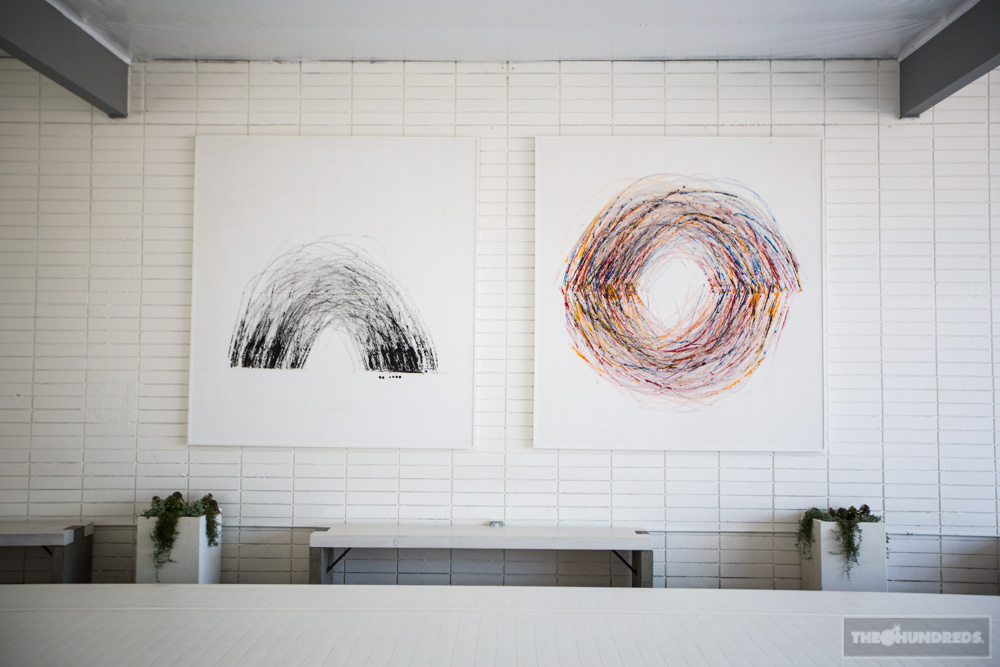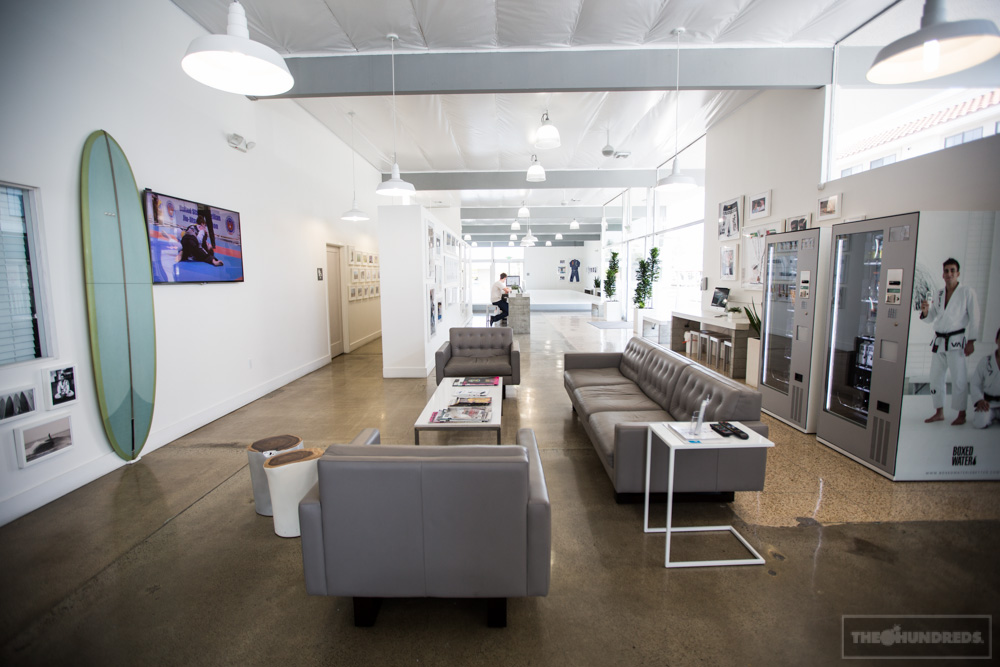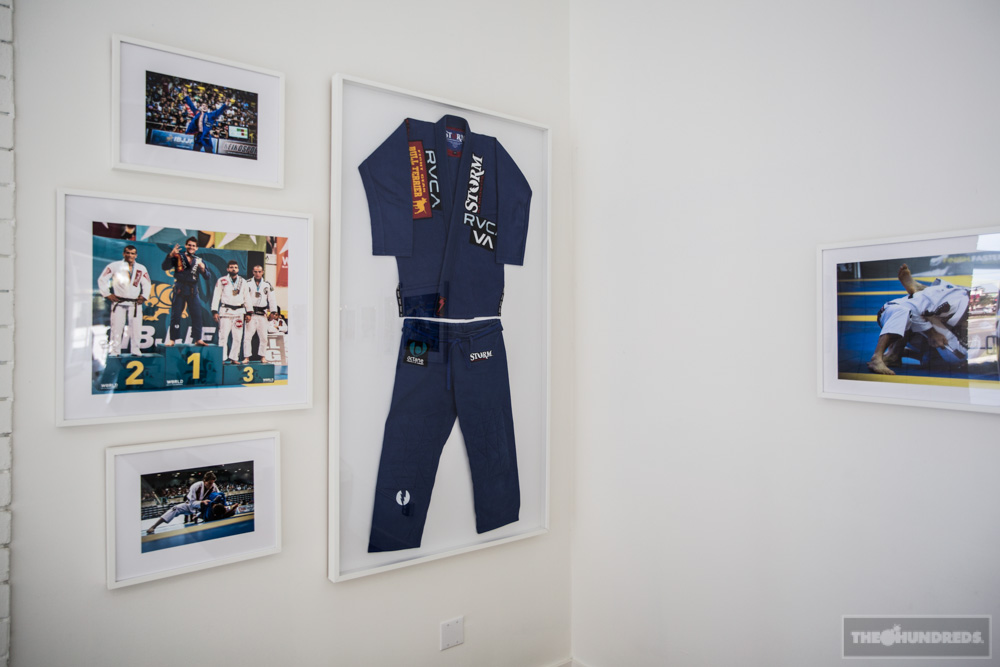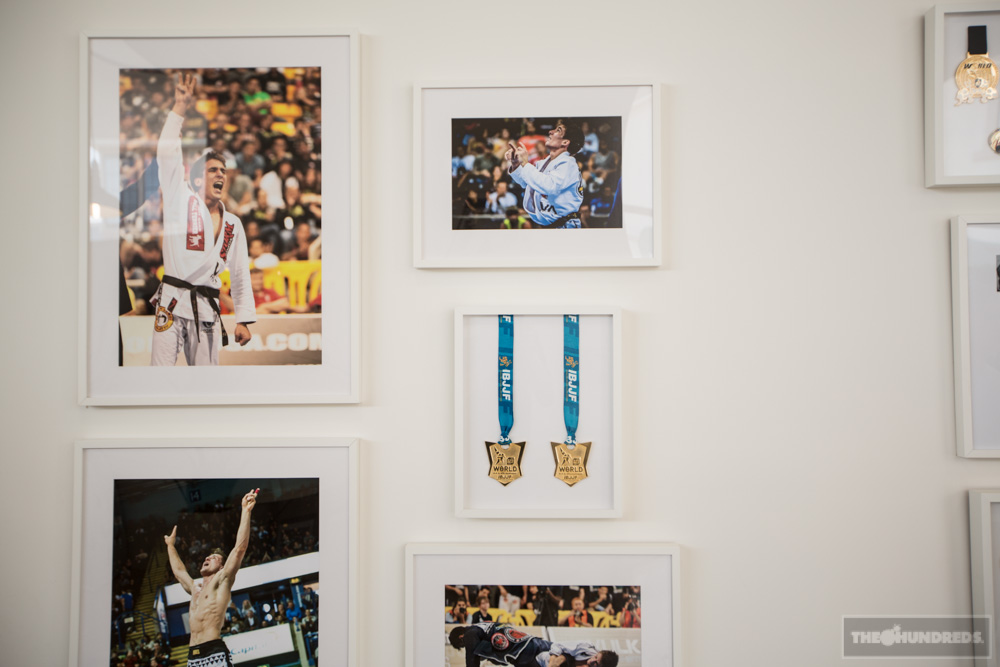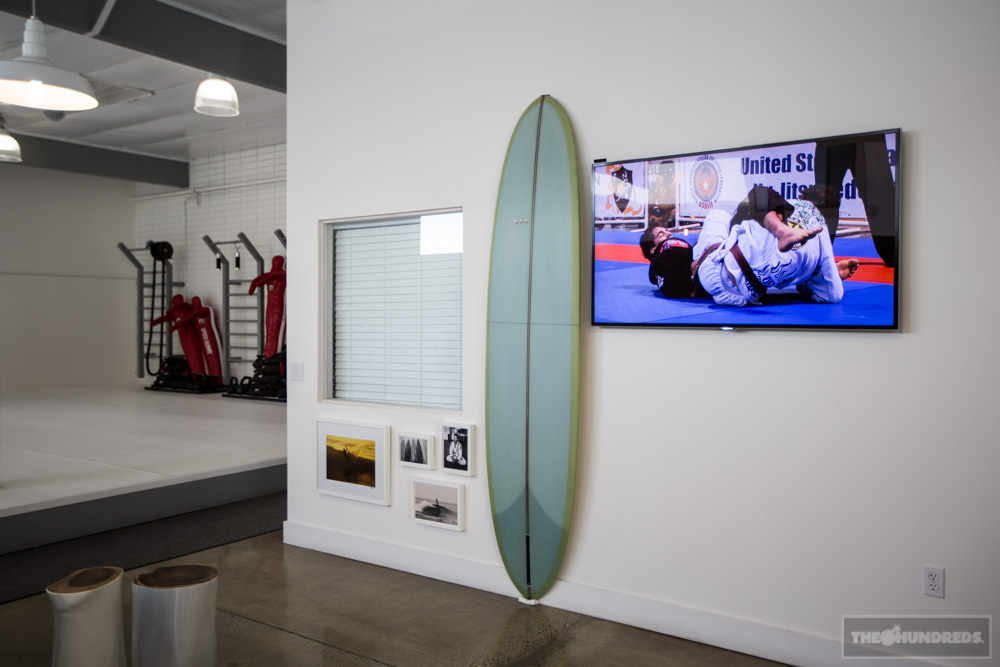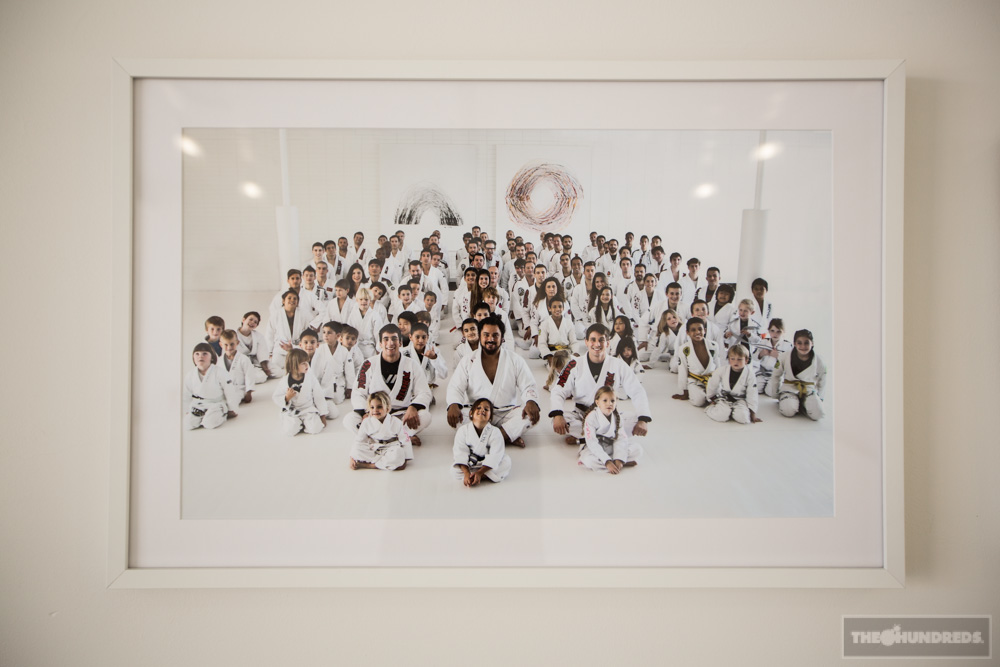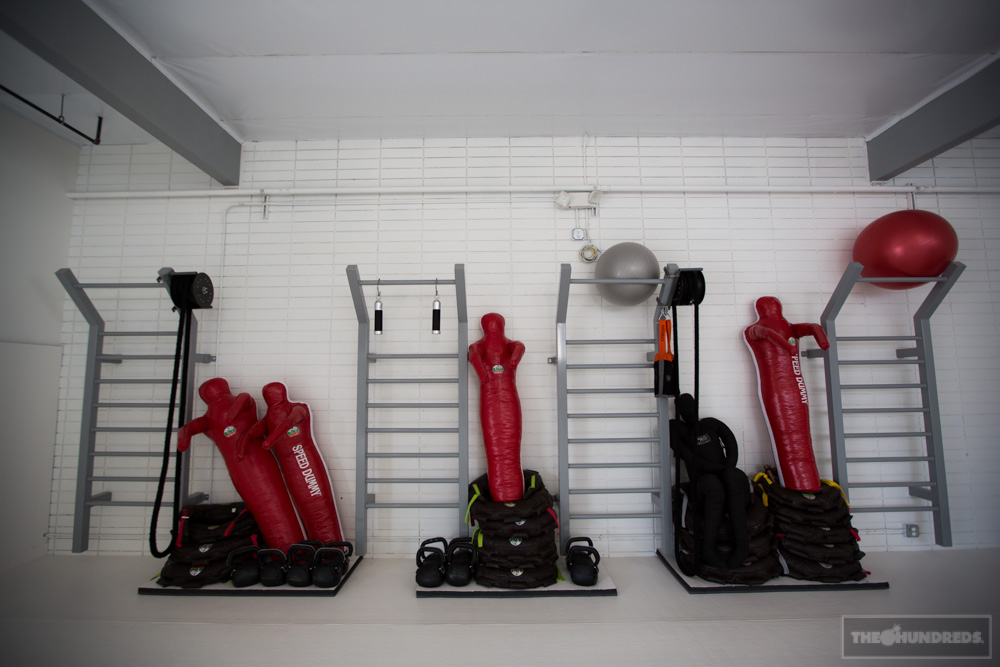 Each one of these belts takes a couple years to train and earn. So, overall like 10 years invested to get to the black belt. Or you can buy a The Hundreds belt right here if you're in a rush and just need something to hold up your pants.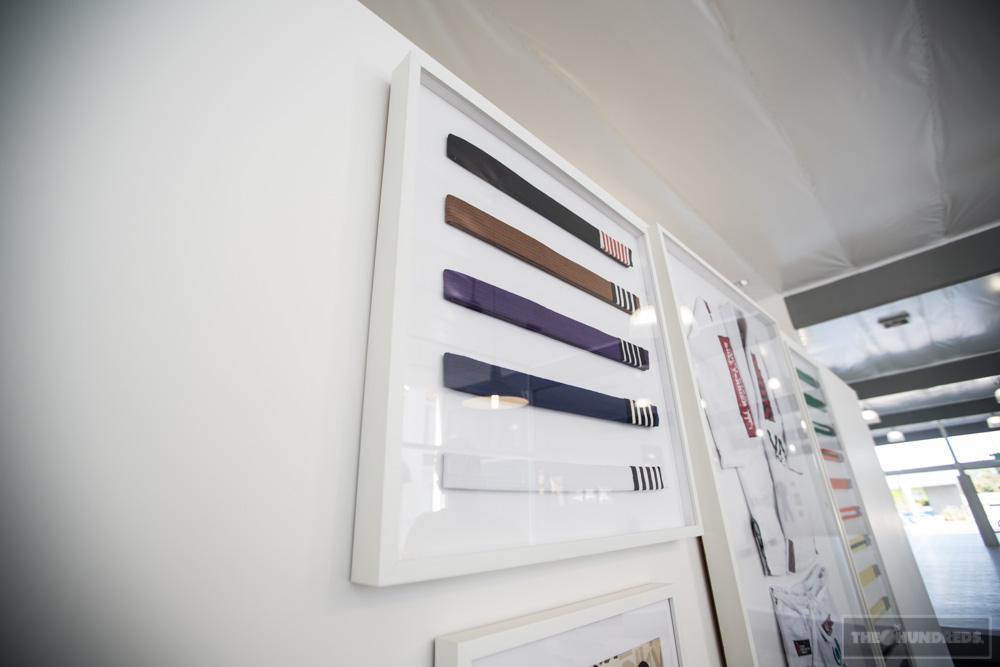 Back at RVCA, it's business as usual as the team runs through budgeting: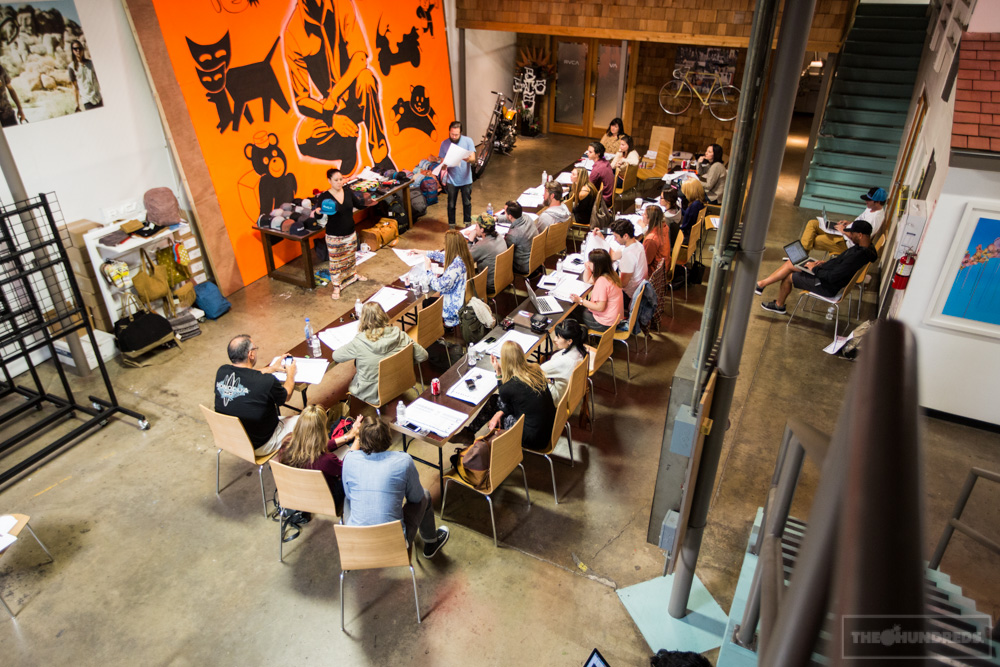 All the while Pat's upstairs telling another trademark "Tenore story."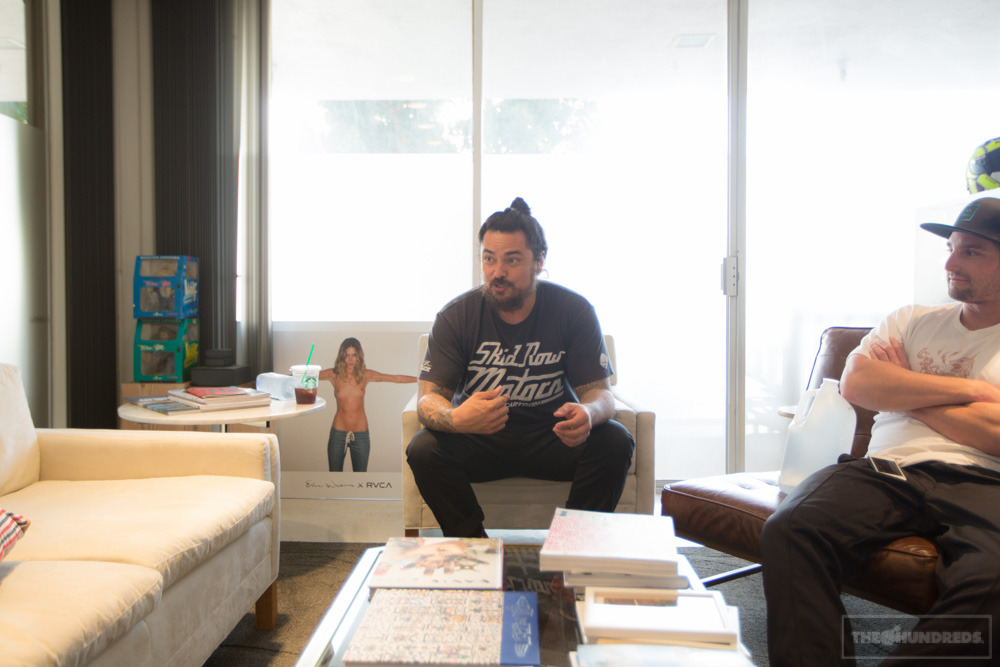 I like the Tenore stories that also incorporate fighting techniques.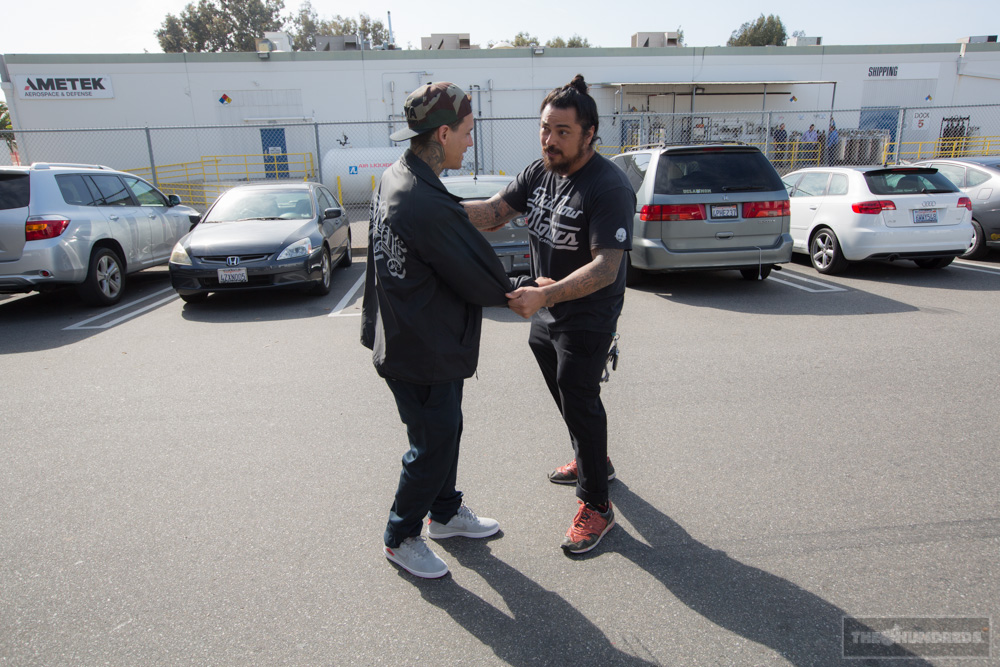 Here's a cool story, bro. Another one for the bucket list, got to train with Pat in the RVCA octagon this evening: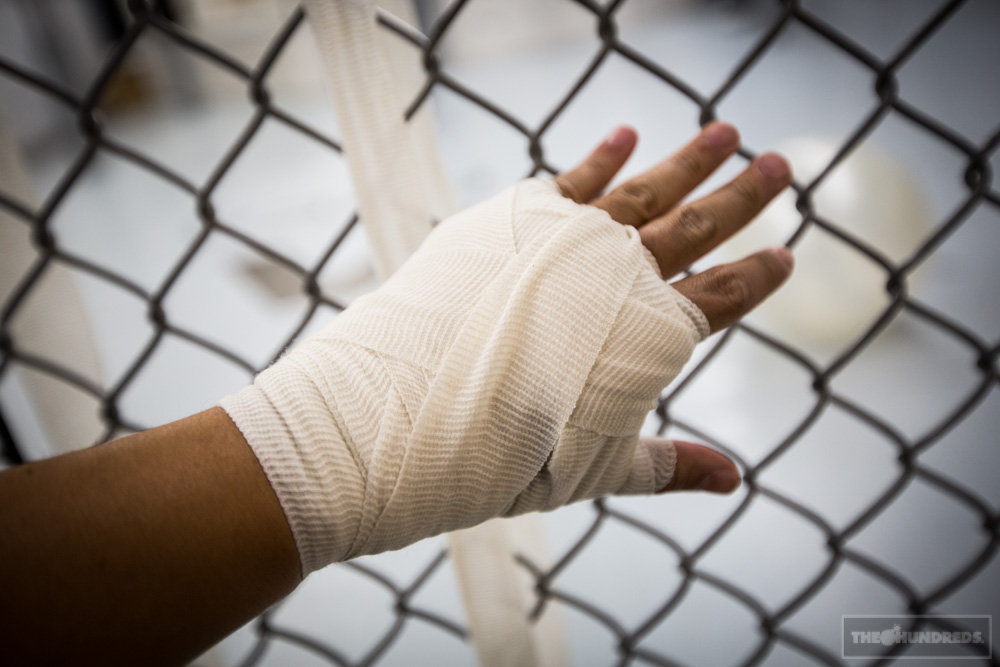 Anyways, I love Pat and I love RVCA. I'll be honest, I never completely understood this brand – as much as I admired and respected it – until I met the people behind it. And I guess that can be said of almost anything substantial and authentic. It's not just about clothing. We don't just sell fashion. We don't just dress bodies and keep people warm. We sell lifestyles and attitudes and personalities. We sell ourselves!