Twitter is funny. For some people, it's ha-ha funny. For others, it's more about "I'm on the toilet" funny. That's not very funny. Some of you guys send me interesting photos from around the world. Like this one from Mateo: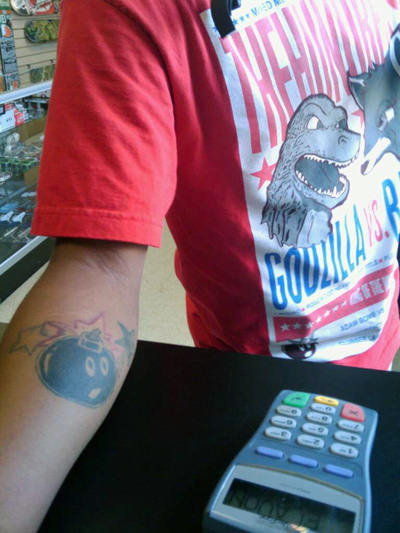 and this one from Niesh in London:
Speaking of worldwide, we're headed to LAX right now, about to board a flight to Tokyo. Until then… SAYONARA.
by bobbyhundreds