I'm over in the Mid-Wilshire district of L.A. Down the hallway to the right is the new Foreign Family studio.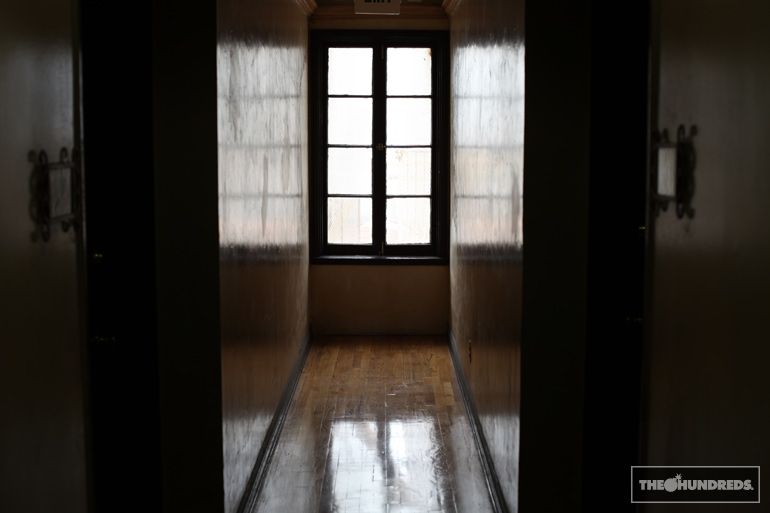 Business as usual at FF. Online inventory up against the wall, teeming with this summer's hand-drawn bangers courtesy of MR44.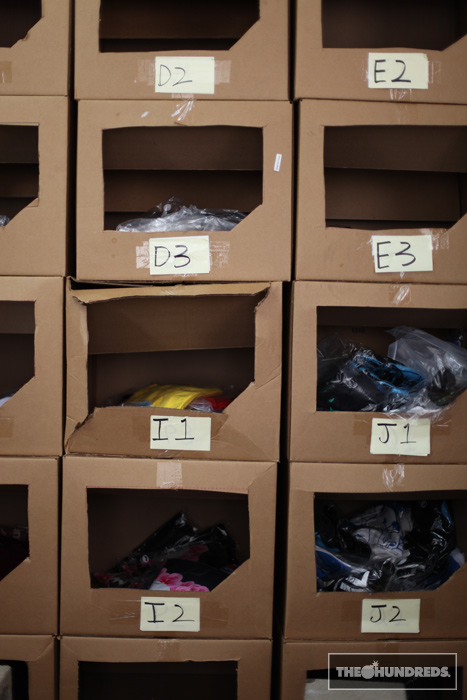 Hey, it's Toni. Toni is here from Barcelona, with the homey Buba. They're on vacation, but jetlag's been ruining lives.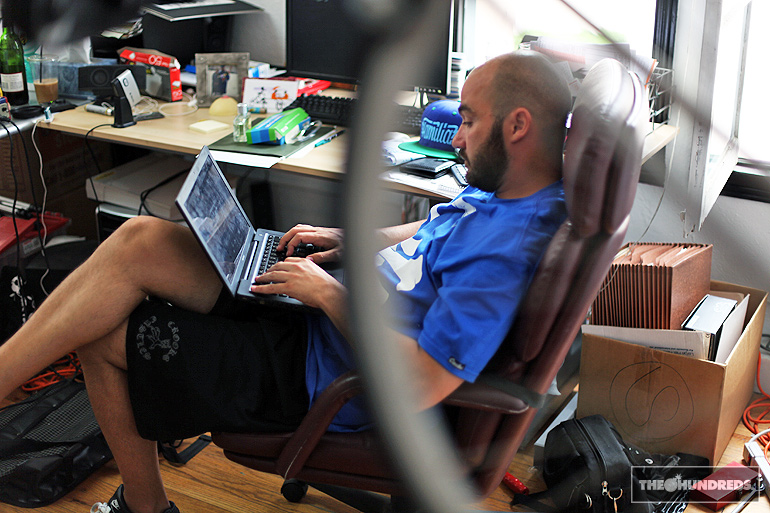 The FF headquarters is always a scene. Melody drops in to say hello. Melody's a huge model in Japan, but she's from the States.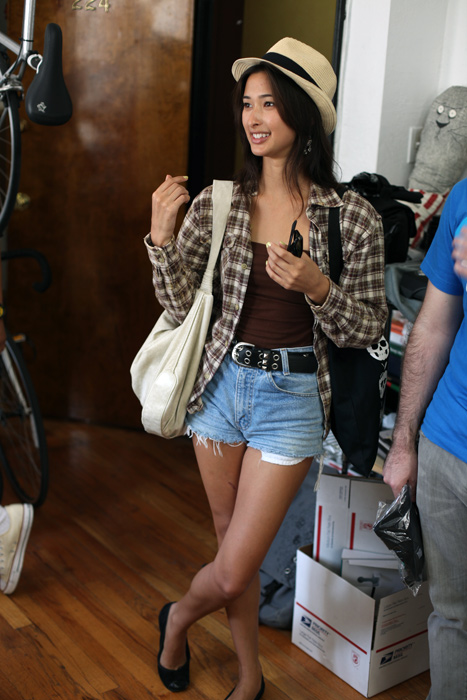 You'll spot Melody in plenty of bigtime campaigns, like Shiseido for example. Check her out, front-and-center, in some of these commercials.. they're pretty hilarious. Imagine 500 Japanese models stampeding towards you on the beach. Not sure if that'd be awesome or scary nevermind, it'd be awesome.
Productivity grinds to a screeching halt.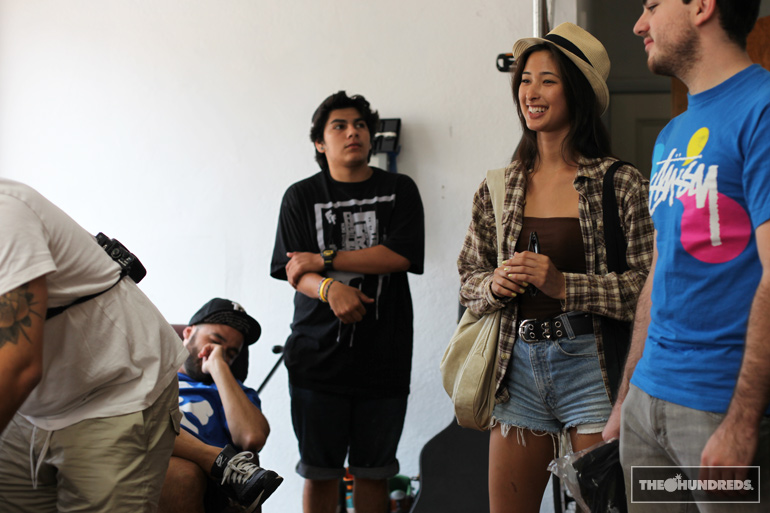 Yoshi (MR44) wants in on the action. V for Victory.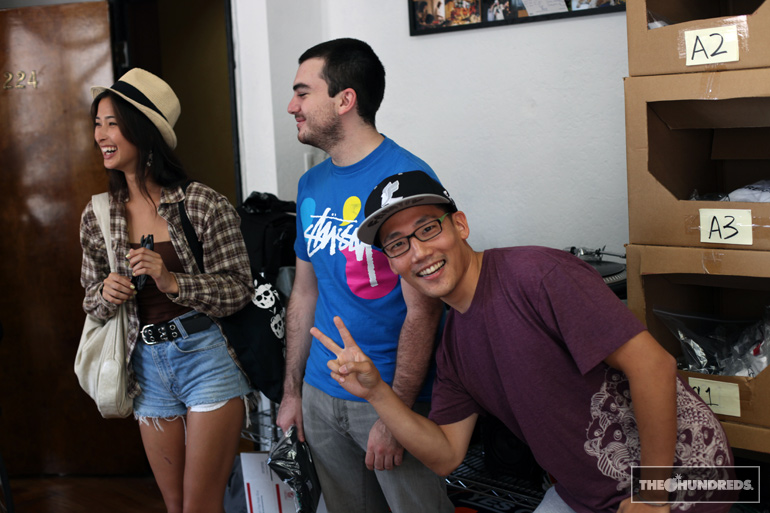 Girls. I like the way that they walk. And it's chill to hear them talk. And Chad can always make them smile. From White Castle to the Nile.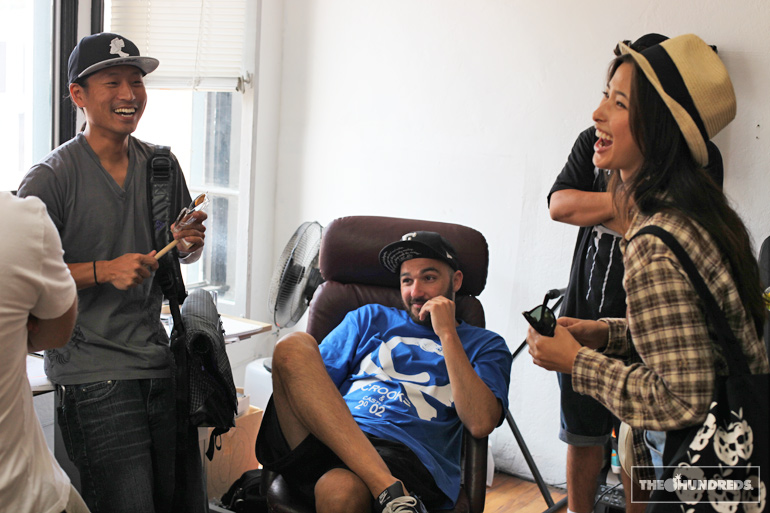 Alright, snap out of it. Directly downstairs is Yuko Kitchen, a cozy neighborhood cafe that opened up the same day that the Foreign Fam guys moved into the building. It's become the guys' Peach Pit, the local kick-it spot, with plenty of good eats. Yoshi designed the flyer.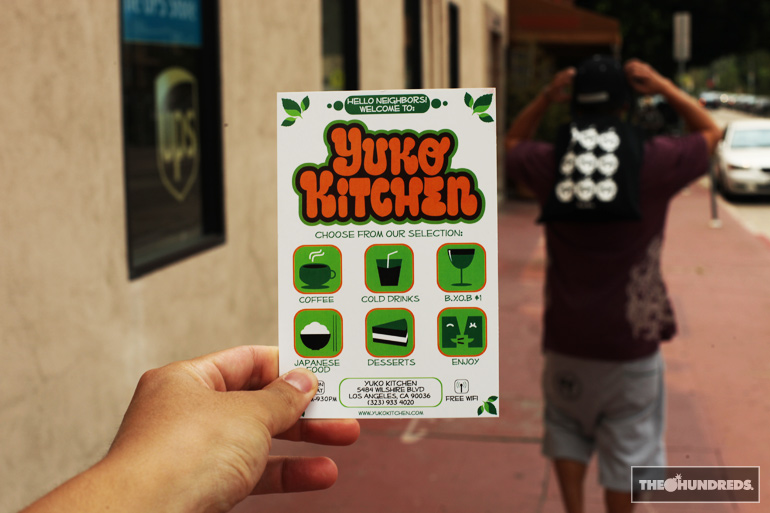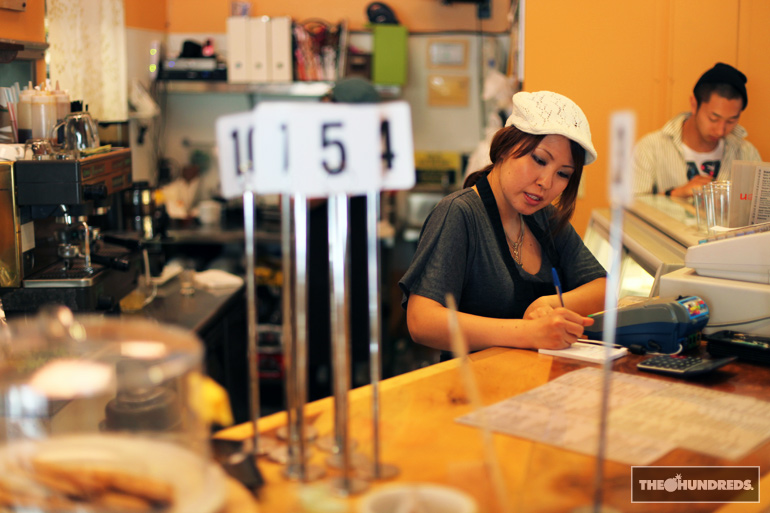 Yoshi and Chad already started staking claim.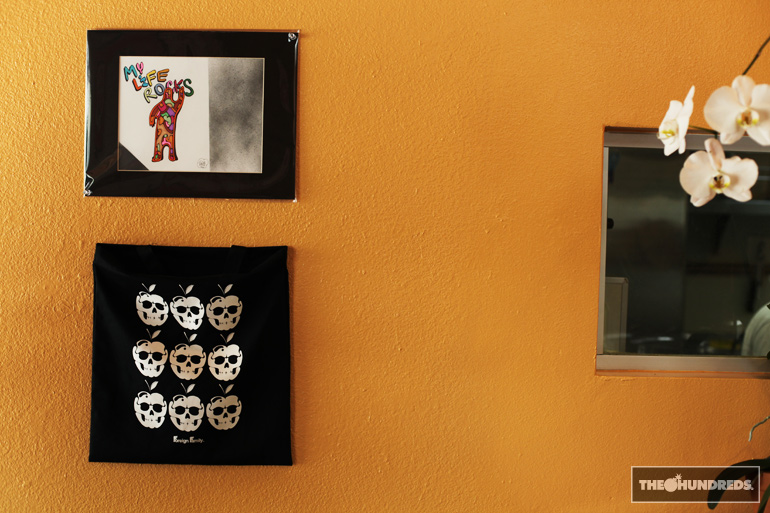 No lie, some of the best shishido peppers I've ever had. Garlic cherry tomatoes are also a bonus.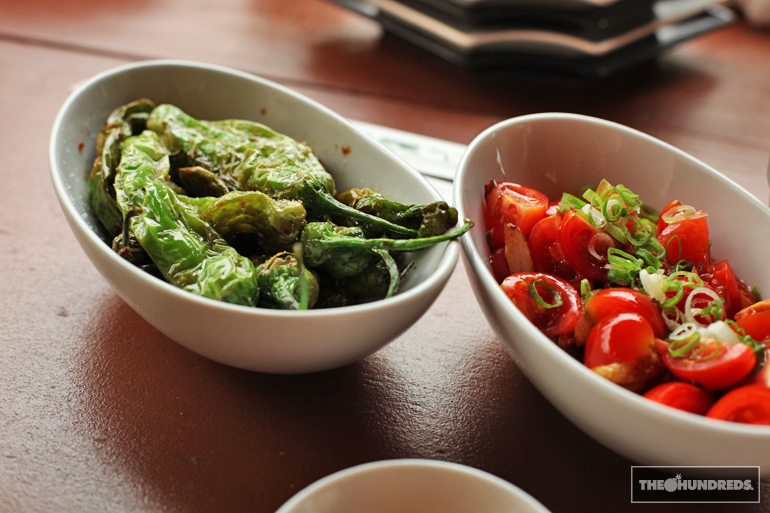 Buba's stoked. We're in the middle of the city but he's catching an ocean breeze and a hot blonde cougar out the corner of his eye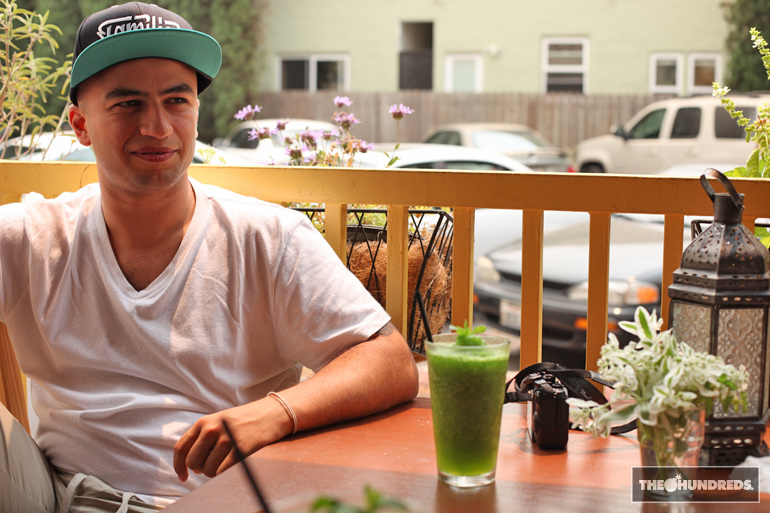 But the real secret to Buba's smile is Yuko Kitchen's signature Mint Lemonade…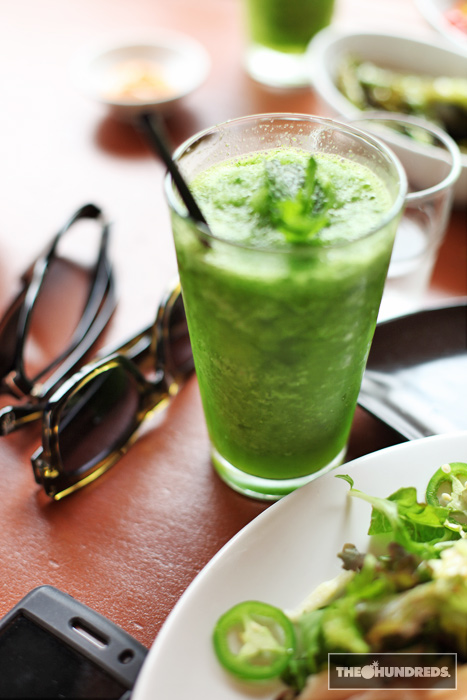 by bobbyhundreds