Our good friends Hasty and John have a chocolate boutique right around the way in Beverly HIlls, Madame Chocolat.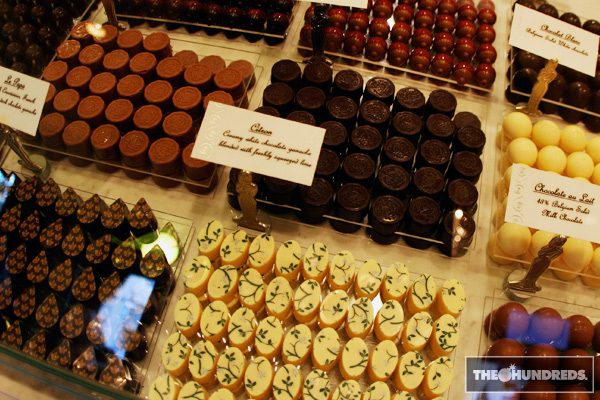 Hasty is the Chocolatier, Madame Chocolat herself, and followed her passions in opening up her own chocolate factory. Although she worked in the financial industry for 6 years, she graduated from culinary school, worked for Master Pastry Chef/Chocolatier Jacques Torres in New York, and imagines delectable confections for a living.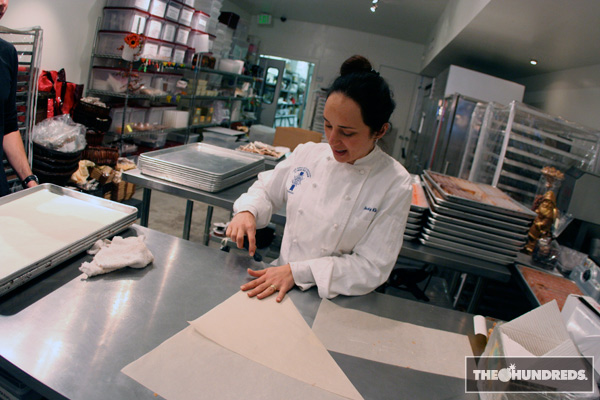 She had just dreamt up some of these "tubes of radness" when we got there. They're like taquitos, instead of rolled shredded beef, it's injected with sweet fudge, and instead of a tortilla, a frosting-laced wafer. So basically, not like a taquito at all.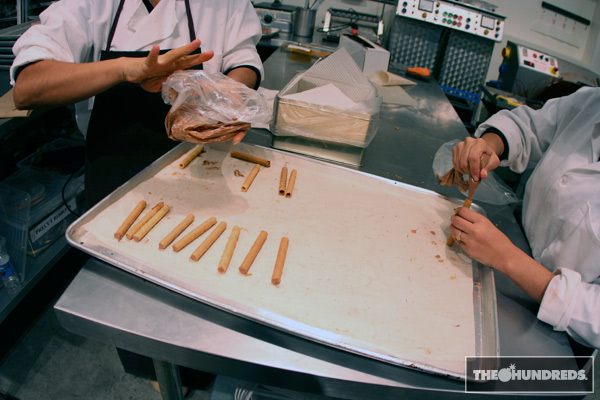 Fudge packers.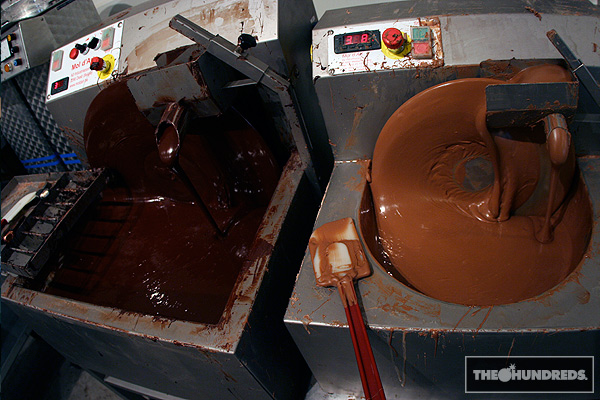 I guess you could consider Johnny the Willy Wonka of the operations.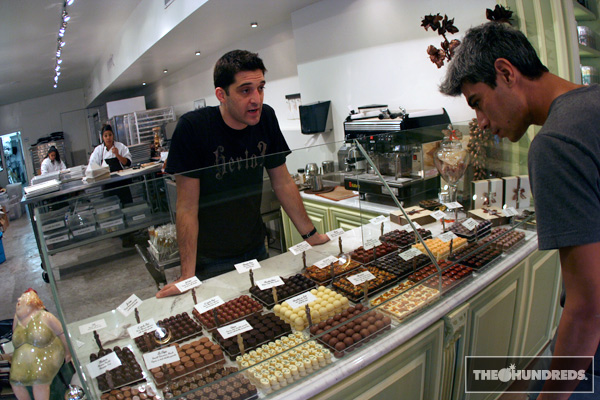 You might have caught him on the season-opener for The Girls Next Door. John smothered the Playboy girls' "muffins" in dark chocolate, and then poured fudge all over their "bon-bons" and made milk chocolate molds out of their "vaginas."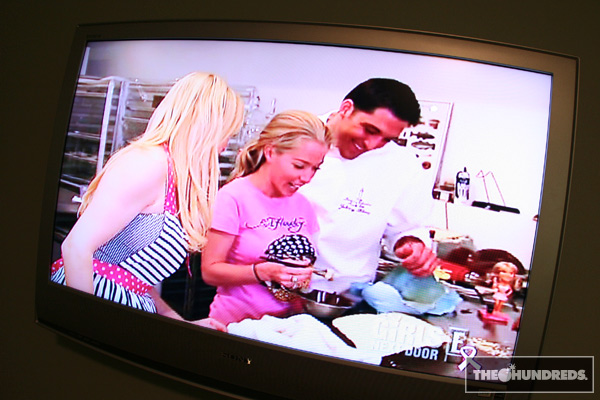 It's a tough job, but someone's gotta do it.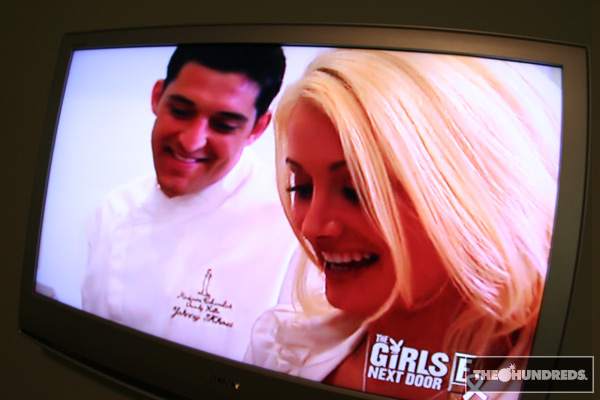 You may have also seen John in his recurring role on Family Guy.
by bobbyhundreds